Dropshipping Books: A Beginner's Guide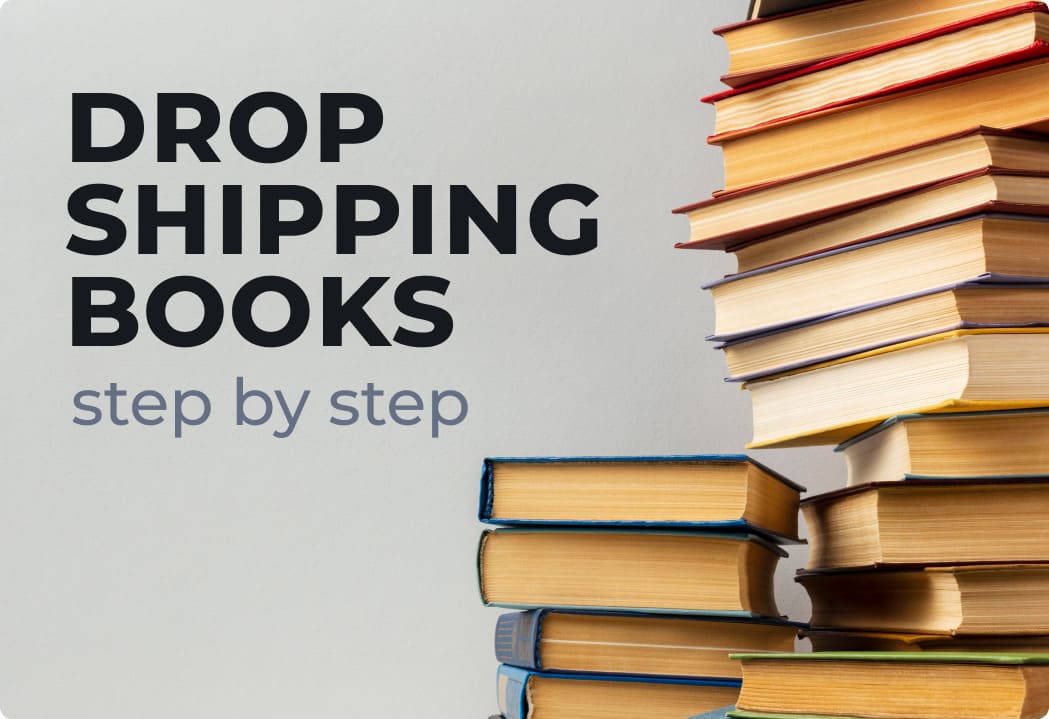 Do you want to start dropshipping books but don't know where to begin? Whether you are a seasoned dropshipper or a beginner, this guide will be handy. At the end of the article, you will learn the following;
The art of dropshipping
Why dropshipping books is a good idea
Advantages of dropshipping books
The challenges you may encounter
Best books to sell
How to find a niche and suppliers
Best dropshipping suppliers
How to choose a dropshipping platform
Managing your dropshipping business
How to scale our dropshipping business
What is Dropshipping?
Dropshipping is a business model where you sell goods you do not have in stock. Instead, you partner with a supplier(s) who has the stock and list the item with your markup. Once you get an order, you forward it to the supplier, who delivers it to the buyer, and you get to keep your profit.
How a Books Dropshipping Business Works?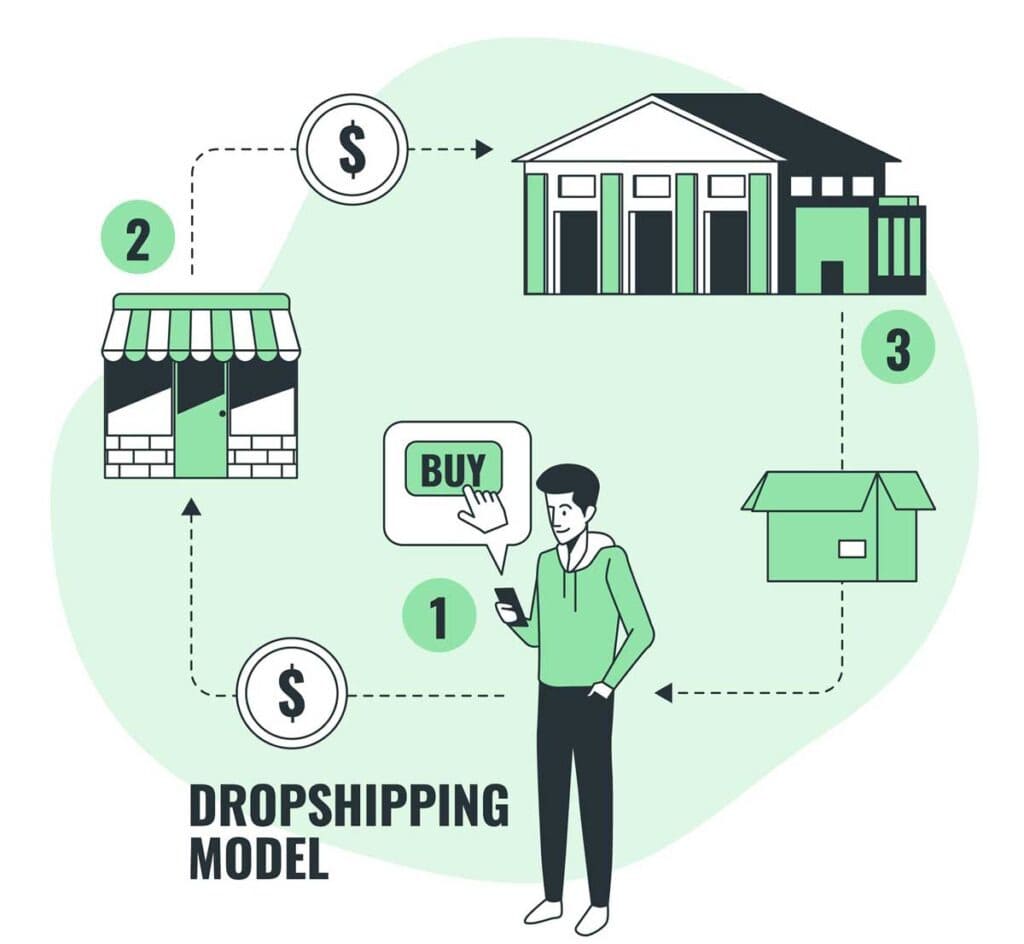 Say you want to dropship books in a specific niche, you first find the best supplier and the best platform to sell the books. If the supplier's price is $50, you sell the book for $65. Once you get the order, the next step is to forward the customer's details to the supplier, who will, in turn, deliver the book to the customer. In the end, you remain with $15 as your profit.
Why Dropship Books?
You can dropship many goods, including clothing, electronics, automotive parts, beauty products, home improvement products, etc. But why books?
Growing Demand for Books
First, there is a demand for books. If you are not an avid book reader, schools demand that learners have educational books. Now, picture this, how many learners are there worldwide, from preschool all the way to postgraduate?
Besides educational books, there are many other genres that are not losing their place despite the thriving internet age. You will still find avid lovers of books who are attached to the library smell of their favorite novels or history book. Indeed there is demand for books, right?
Less Competitive Niche
The other reason to consider dropshipping books is that there is less competition compared to other niches. As a beginner, the book dropshipping niche should be a priority niche as there is little competition meaning you have better chances of success with less effort.
Challenges in Dropshipping Books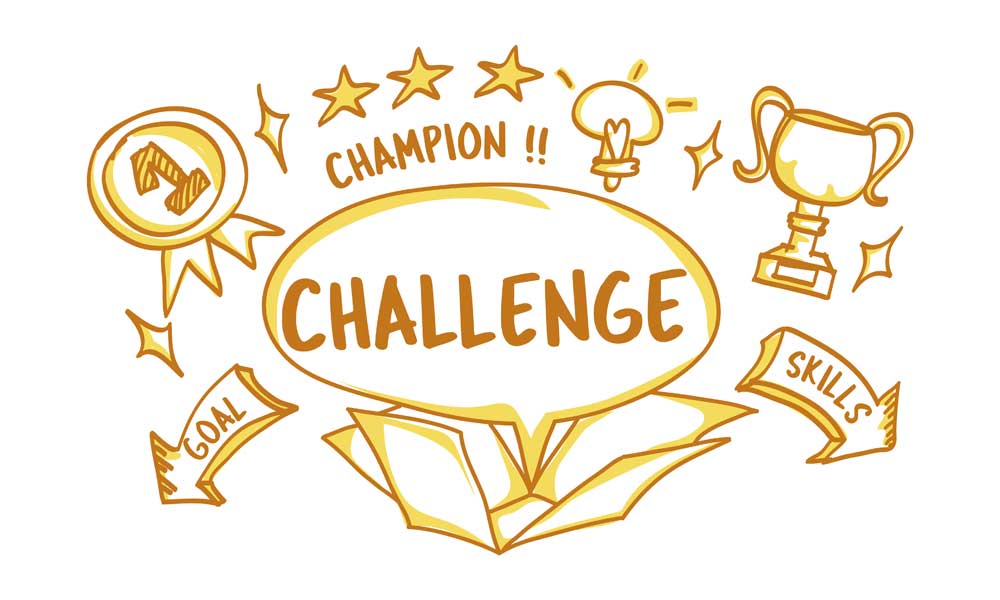 Nothing comes easy. While dropshipping sounds as easy as ABCD, there are challenges to expect. 
First, dropshipping in itself is challenging as many activities are involved. According to statistics, only 10% and 20% of dropshipping businesses succeed. But it's up to you to define your success. Moreso, we are with you on this journey.
Second, there is competition from the digital world. Today, many books are in digital formats, for example, eBooks and PDFs. This means there is a slight drop in demand for hard copies. Besides, even if you sell digital formats, the margins will be lower.
All said and done, dropshipping books is still a worthy venture worth trying as a beginner or if you want to turn your passion for books into a revenue stream.
How to Dropship Books: A Step-By-Step Guide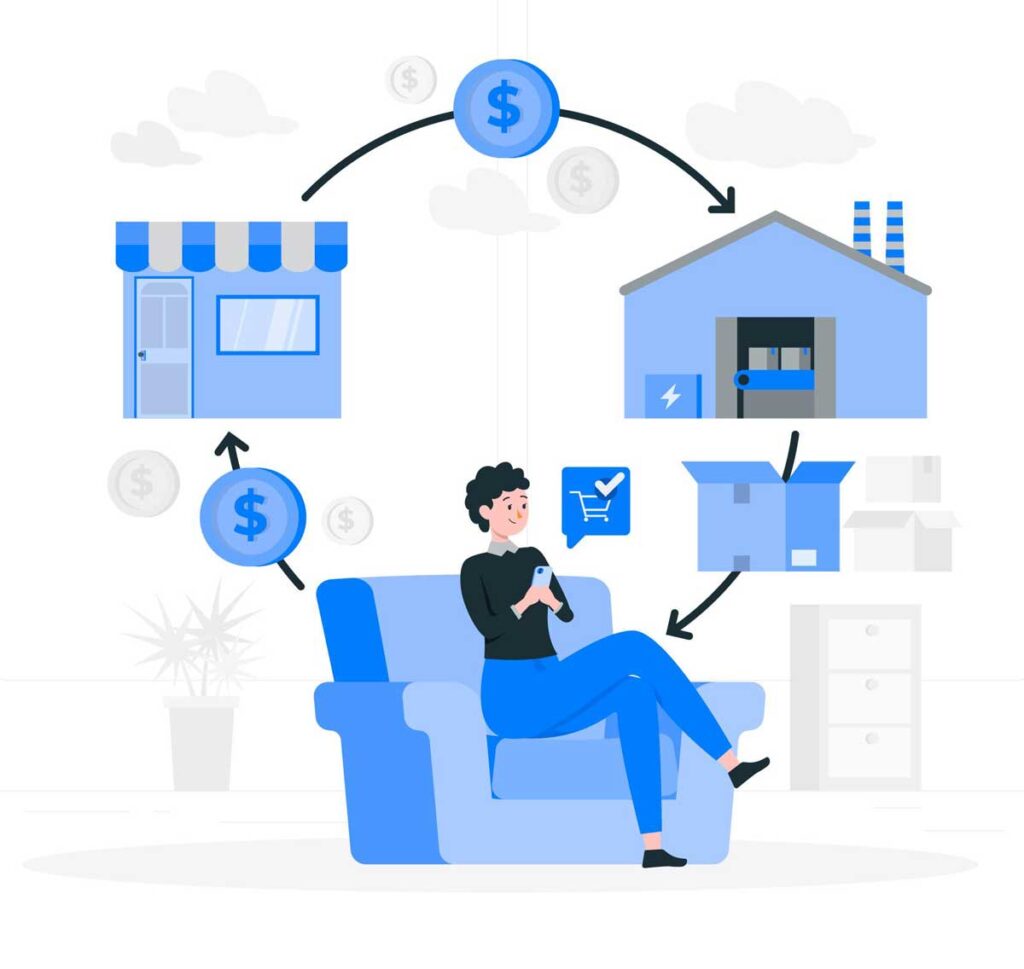 As mentioned above, starting a dropshipping business may not be as easy as it sounds. But thanks to this guide, you can start a dropshipping business right away in 6 steps.
Step 1: Find Books To Dropship Online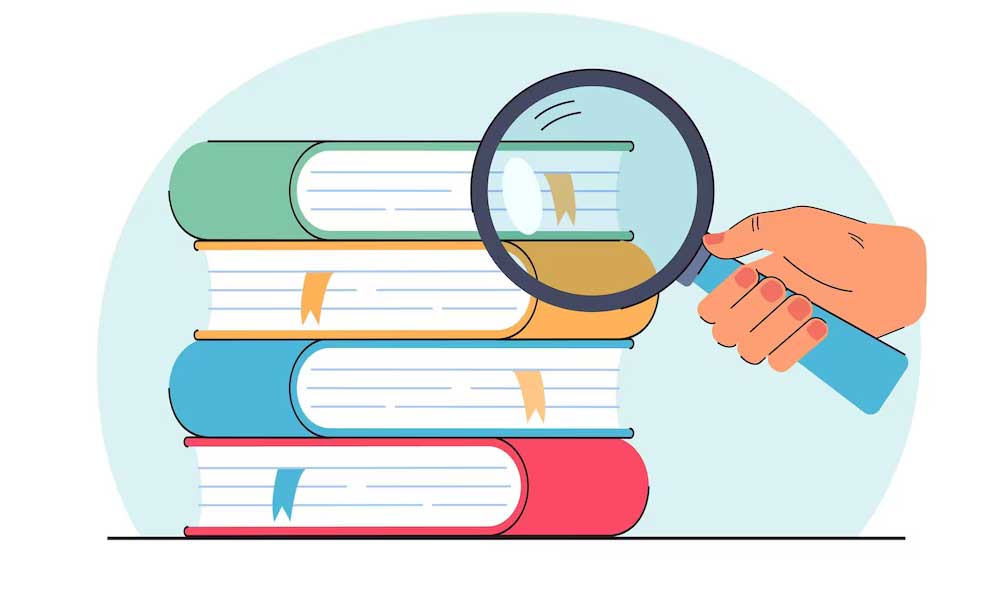 Finding a niche in dropshipping is key. We are glad you chose books, and as explained above, you can't go wrong with selling books online despite the challenges with digitization.
But here's the catch; you can't start selling just any book. You need a winning product; books that will sell. So, how do you know which books are on demand?
Well, there are many ways you can find the best books to sell, including;
Using search engines
Finding trending books
Researching hashtags
Spying on your competition
Dropshipping communities
Product research tools
The simplest way to find the best books for your dropshipping is to search on Google which are the best dropshipping books. However, this may not give you raw data to work on. You can also check out trending books on Google Trends and research social media hashtags related to books. Spying on what the best book dropshipping sites are selling and asking dropshipping community members are also worthy options.
However, the best and most accurate method is using product research tools.
What is a Product Research Tool?
Product research tools are dropshipping software solutions that collect, collate, review, and analyze key product metrics to enable dropshippers to find high-revenue and low-competition products to sell. They also offer key insights and historical sales data necessary for the prediction of the profitability of products.
A good example is Easync which can help you find the best-selling and hot books in just a few clicks. The insights it offers will enable you to make data-driven decisions.
Best Books Categories for Dropshipping
As a beginner, we understand that finding the best books to sell may be hard. But we have done the heavy lifting for you. Below are some of the best categories you can focus on.
Children's Books – Coloring books, comic books, dictionaries, animal books, early learning books, writing books, etc.
Novels – mystery, romance, thrillers, science fiction, fantasy, historical fiction, etc.
Hobbyist Books – Music, photography, carpentry, gardening, cooking, painting, sporting, archery, interior design, etc.
History Books – World history, ancient history, military history.
Arts & Entertainment – Adult coloring books, sketchbooks, design books, performing arts, tattoo idea books, etc.
Vintage & Antique Books – First edition and rare books 
Religious Books – Bible, Qu'ran, Gita, Tota, Tripaka, etc

 

Digital Books – eBooks and audiobooks.
Focusing on a specific category when starting will be key. It helps you fine-tune your audience and marketing efforts. Besides, you will be able to create a better product lineup.
IMPORTANT:You can also curve a profitable niche selling books about dropshipping. Today, many online entrepreneurs want to learn the ins and out of dropshipping, so they turn to dropshipping books and other guides.
Step 2: Finding Dropshipping Books Suppliers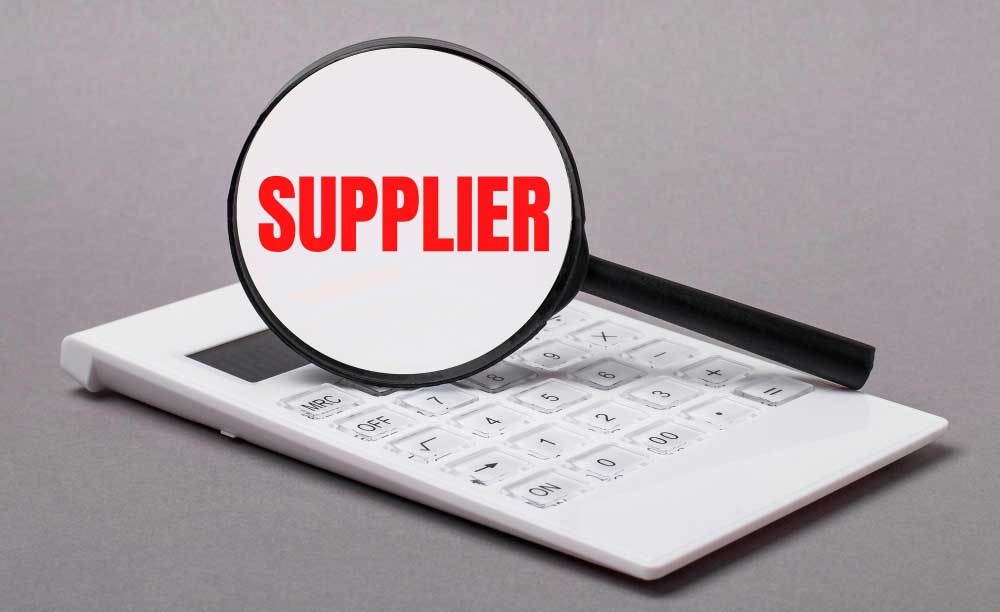 After finding the right books to sell, the next step is finding the best suppliers. But like product research, supplier research is not a walk in the park. According to statistics, 84% of online businesses say finding the right supplier is the biggest challenge in running their business. As a beginner, you definitely fall into this category.
Finding the right supplier can be the deal maker or breaker. This is because the supplier you work with has a great impact on key aspects of the business, including,
Product quality
Product costs
Shipping and delivery
Operational stress levels
Customer satisfaction
Brand
How To Find the Best Books Dropshipping Suppliers
So, how do you find the best dropshipping book suppliers? Well, there are several methods of finding suppliers, including;
Using search engines
Researching supplier directories
Buying from competitors
Using dropshipping tools
Searching for the best suppliers on Google can yield some results, but you have to be careful as there are many unreliable suppliers that will pop up on the SERPs.
Supplier directories are also promising, but finding updated supplier directories can be a challenge.
Buying from competitors is another idea, but how many books will you buy before finding that perfect supplier?
All the above are worthy options, but the best way to find dropshipping suppliers is to use dropshipping tools. A good example is Easync, which gives you access to dozens of dropshipping book suppliers, including Amazon, eBay, and AliExpress.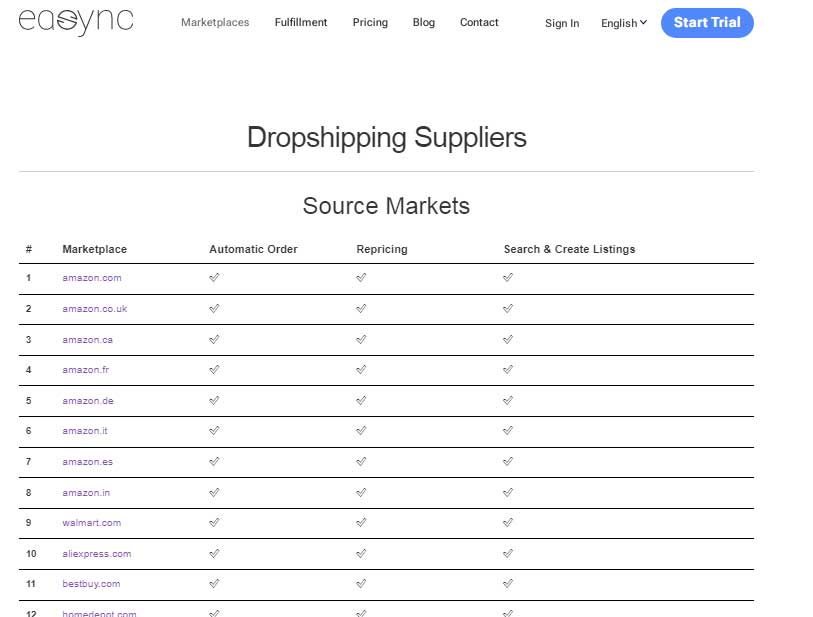 When finding a supplier, there are a few things you need to keep in mind. Check the;
Credibility of supplier
Location and contacts
Reviews and reputation
Product quality and pricing
Packaging options
Shipping and delivery turnaround
Returns policy
Customer support
Step 3: Choosing a Dropshipping Platform: Own Store or Marketplace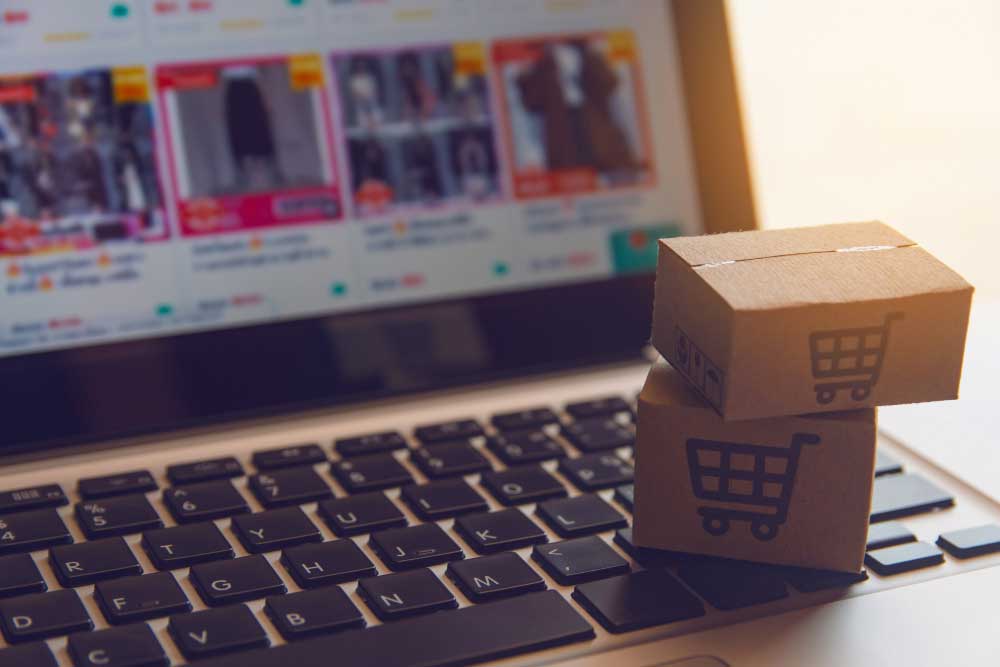 Where do you plan to sell your books? The channel you choose will have a big impact on the success of your business. Although dropshipping platforms can be classified based on several factors, the main categorization is based on ownership. Who owns the store?
You can create your own eCommerce store or sell on marketplaces. Either option has advantages and disadvantages.
Create Your Own eCommerce Store
Creating your own eCommerce store is great if you want to grow your brand. Here, there are two options;
Use Hosted Platforms (Website)
Use Self Hosted Platforms (Shopify, BigCommerce)
Creating your own store from scratch is a great idea as you completely control the business and, importantly, your branding. Whatever marketing efforts you put in, or investment, doesn't go down the drain. Besides, you no longer have to be wary of bans, and competition, as is the case with marketplaces.
The only problem is that creating your website and the entire infrastructure is intensive, both financially and from a human resource perspective. You will also have to spend a lot in marketing to get organic (SEO) or inorganic (Ads) traffic.
Selling on Marketplaces
For a beginner, the best option is selling on marketplaces like Amazon, eBay, and the rest. For example, you may start selling products on eBay and source them from AliExpress in what is known as AliExpress to eBay dropshipping model. You can also consider Amazon to eBay or AliExpress to Amazon dropshipping.
The advantage of selling on marketplaces is ease. First, you don't need a huge budget, as is the case with creating your own store, and besides, the infrastructure is already there. Notably, marketplaces are already established eCommerce stores with millions of active customers. So, making a sale is easier and faster.
However, there's a catch. You have no control of the brand and platform and face stiff competition from the rest of the merchants.
Step 4: Creating Product Listings
Now you have a working store. The next step is creating listings. This is an important stage as it directly impacts SEO and visibility. You definitely want to write optimized titles and product descriptions that sell. Having enough product images, accurate book editions, and language is also important to avoid returns.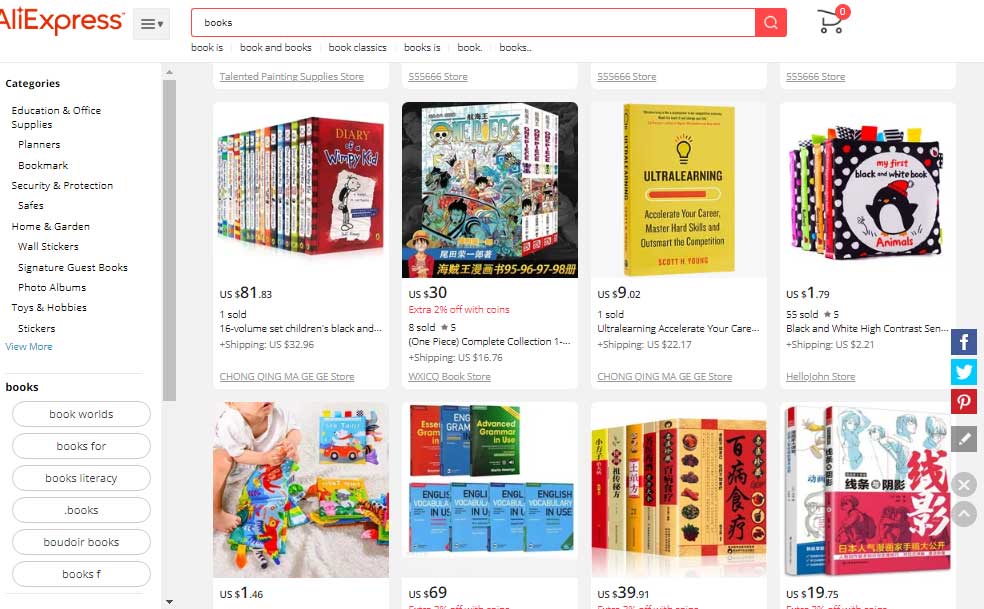 Creating listings can be hectic if you have many products. But we have dropshipping tools such as Easync.io that can help you import products in one click.
Step 5: Marketing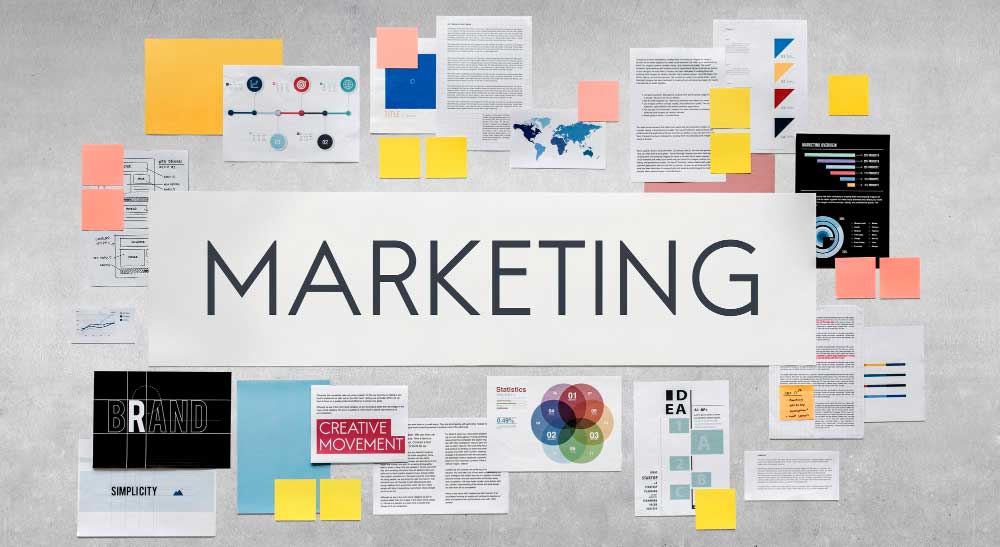 Now we have a working store: with products live. But there's one big question. How do you make sales?
Getting traffic…
Whether you have your personal store or you are selling on a marketplace, marketing is key. What's your marketing plan?
As a beginner, we always recommend starting with marketplaces, especially if you are on a budget.
Setting up a store will definitely cost you money and time. Besides, you need to spend on marketing to get traffic. But with marketplaces, say, dropshipping from AliExpress to eBay, you have a store ready; no back-and-forth hassles with your programmer, web designer, or hosting company about downtime and stuff.
So as far as marketing is concerned, you are better off with dropshipping on marketplaces than building your store.
But on second thought…
You can also consider going the long way…building your brand and taking charge of your entire store.
Step 6: Fulfilling Orders (Packaging, Shipping, Delivery, and Returns)
Now, the business is up and running. You have a running online bookstore and a marketing strategy firing on all cylinders. Orders are about to start trickling. What's expected of you?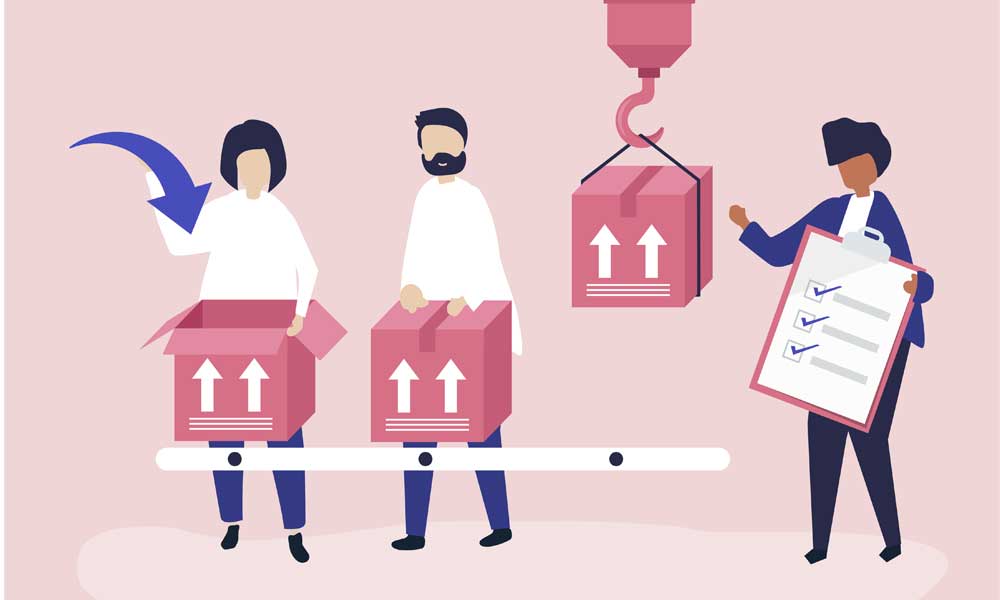 Fulfillment is an operation purely handled by your supplier. But it remains your sole responsibility. You should be keen on fulfillment even after signing that agreement with your supplier. In short, you should be on top of the fulfillment lifecycle even after signing that SOP agreement with the supplier.
For example…
If you are into eBay dropshipping, the company says clearly, the dropshipper is responsible for ensuring fulfillment is done right…proper packaging, shipping, and timely delivery.
How does Dropshipping Fulfillment Work?
In dropshipping fulfillment, there are several stages involved.
In the first step, you have to submit the order from your store to the supplier. Remember, it's the supplier who has inventory of the book ordered. You have done your part once you have submitted the order and the customers' details. Now the ball is on the supplier's side.
The supplier then sources the book and packages it. Here, make sure to discuss the quality of packaging prior, as it's part of your brand. The packaging should be on point and blend with your branding efforts. You don't want poor packaging as it triggers returns…think of a sketchbook delivered tattered or wet.
Once the book is packaged, the next step is shipping. Still, it's the responsibility of the supplier. Your task here should be to ensure the supplier deals with reputable courier services or at least have an efficient logistics infrastructure. The idea is to ensure the customer receives the book on time.
Interesting statistics here…
84% of consumers will not come back to shop from you after just one poor delivery experience (Convery, 2022)
72% of customers satisfied with the delivery service will increase their purchase levels with the brand by 12% (Capgemini, 2022)
The order is now in transit…
By now, there are things you ought to have taken care of.
First, the order should be shipped with your company's details. The customer should also be in receipt of communication that the order delivery has been attempted. It's better if the notification is sent from both ends: you and your supplier.
Guessing things are good at this end. The customer has received the order. Do some follow-up and keep the customer in your loop with newsletters and promotional communication.
You also need to mind about returns. This is part of the dropshipping fulfillment lifecycle. You should be actively involved to ensure everything runs smoothly, obviously according to the returns policy of your store and the supplier.
A Running Books Dropshipping Business
By now, I'm sure you know what it takes to start dropshipping books on Amazon, eBay, your branded online bookshop, or any other dropshipping platform.
The next step is planning how to scale your business. Below are some clever ways to scale your business to greater heights.
(i) Automation
Let's face it. There are many operations you need to take care of. Make sure you have accurate listings, inventory, and pricing. You need to automate these mundane tasks to save time and eliminate human errors. Consider getting dropshipping software. Here, Easync.io fits the bill. It has all the features needed to put your book dropshipping business on autopilot.
(ii) Customer is King
Next, make sure you have a reliable customer support system. Customers will enquire about product availability, delivery, additional fees, or other issues. That said, make sure to respond to all customers on time.
75% of online customers believe that efficient communication during delivery is part of the customer experience (EFT Last Mile Retail Study, 2018)
(iii) Widen Selling Channels
Let's say you are dropshipping from AliExpress to Amazon, and the business is already running, finding other sales channels will be important. For instance, you can start dropshipping from AliExpress to eBay or any other platform to increase your reach and sales.
The above are some of the ways to scale your dropshipping business. You should also consider extending your book supplier research and bringing on board more suppliers. Another tip is to start selling book accessories and complementary products such as pen pouches, page holders, book lights, reading journals, book marks, etc.
Frequently Asked Questions (FAQ)
1. Is dropshipping books profitable?
Yes. Dropshipping books is profitable if you get everything right, from settling on specific books to sell and finding a reliable supplier to marketing.
2. What type of books sells best online?
The most profitable books to sell are fiction books, followed by non-fiction and children's books.
3. How long does it take to succeed with dropshipping books?
It all depends on your operations and the resources you put into the business. On average, you can start making money after 6 to 8 months, but in some cases, it might take longer.
4. What is a good dropshipping supplier for books?
A good supplier should have competitive pricing and be reliable when it comes to fulfilling orders. Importantly, they should have quality books.
5. Can you sell books with dropshipping?
Yes. You can start dropshipping books, just like any other product.
Wrapping Up
There you have it, folks, a dropshipping books guide with everything you need to know if you want to start dropshipping books. As you have seen, finding a book category to focus on and the right suppliers are key. The platform you choose, the listings you create, marketing, and order fulfillment are also critical. While the whole process sounds like a rollercoaster, it's pretty easy to get started. So, what are you waiting for? Start dropshipping books today, your online bookstore journey, and turn your passion into income!