Dropshipping Fulfillment: The Complete Guide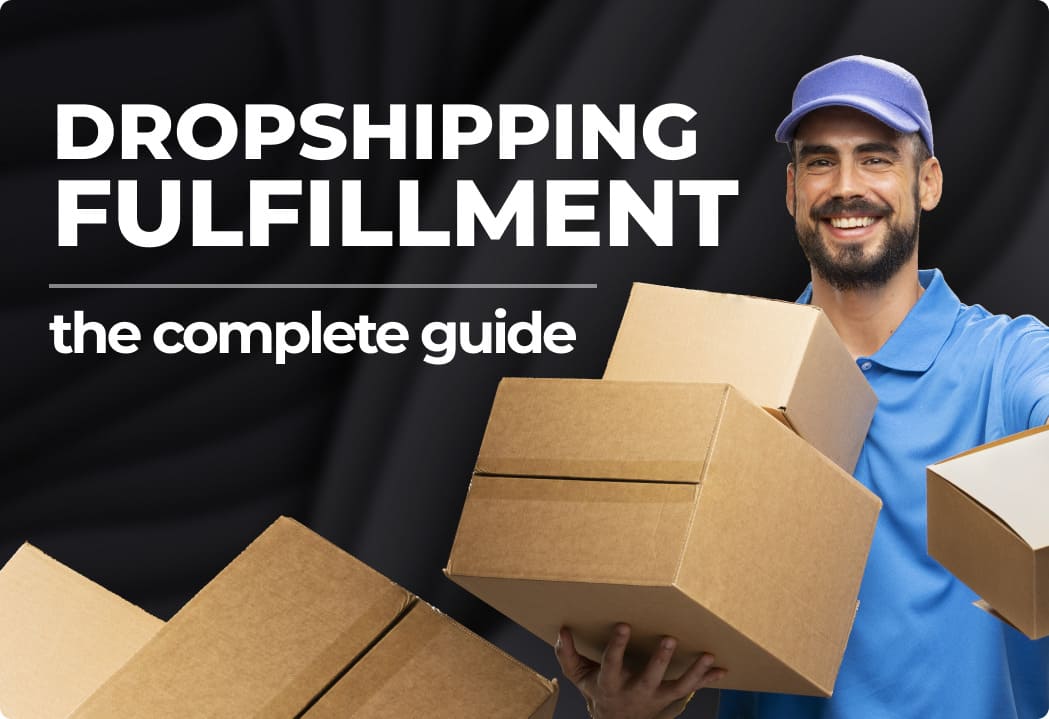 Dropshipping fulfillment is at the core of the success of the dropshipping business model. But many beginner dropshippers don't seem to understand what dropshipping fulfillment is and often confuse the terms "dropshipping" and "dropshipping fulfillment."
In this article, you will learn everything there's to know about dropshipping fulfillment, the difference between dropshipping and dropshipping fulfillment, how dropshipping fulfillment works, the advantages and challenges to expect, and, importantly, how to position your business for success.
What is Dropshipping?
Dropshipping is a business model where a retailer sells goods that they don't have. Instead, they source the products from suppliers and manufacturers when they receive an order. The price on the dropshipper's store is listed with a markup which is the profit once the order is fulfilled.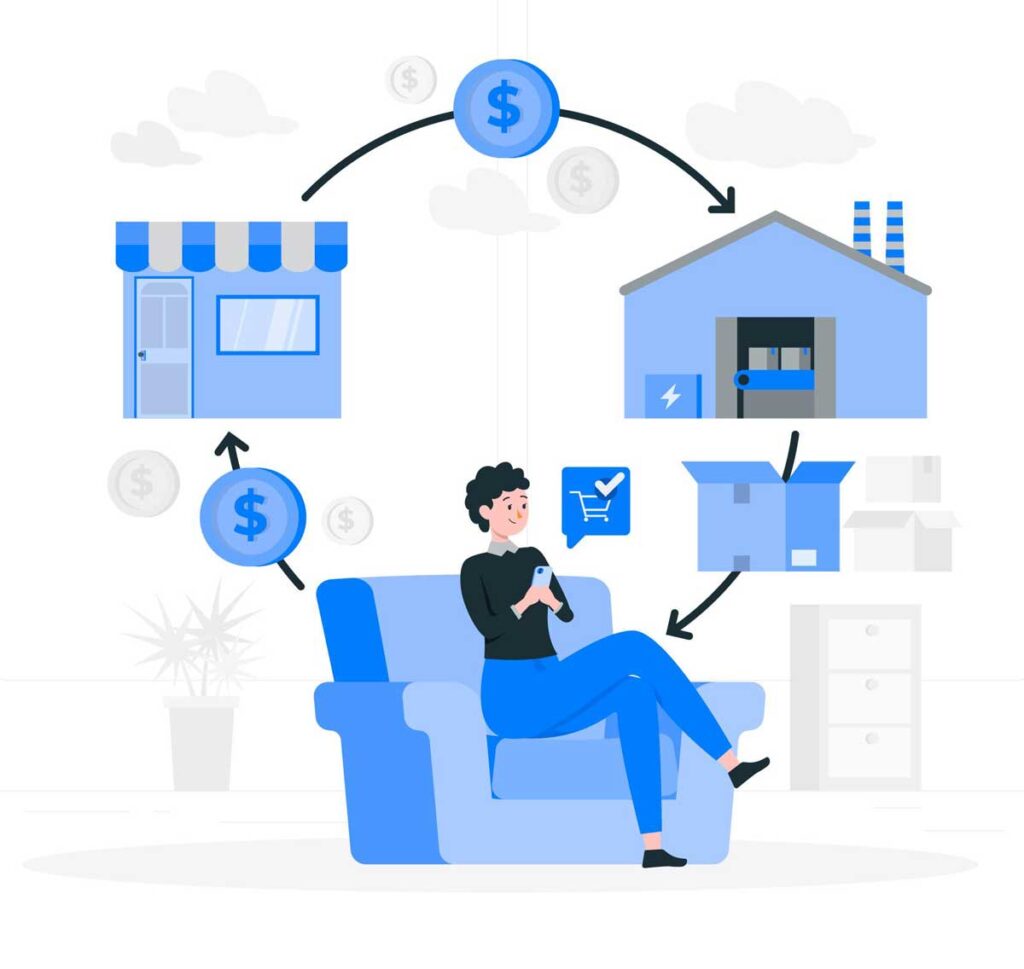 But is dropshipping worth it in the first place? The answer is YES.
Dropshipping is one of the best online ventures you can engage in. So pat yourself on the pack for thinking about starting a dropshipping business.
According to the latest statistics, the dropshipping industry is growing exponentially. Recent numbers show the industry was worth USD 225.99 billion in 2022 and is expected to grow at a Compound Annual Growth Rate (CAGR) of 23.4% from 2023 to 2030. Interestingly, about 23% of global online sales are fulfilled through dropshipping.
These statistics should fuel your desire to start a dropshipping business.
Dropshipping vs. Fulfillment: Key Takeaways
A good starting point in this ultimate guide to successful dropshipping fulfillment is understanding the difference between dropshipping and dropshipping fulfillment and the key players in each stage.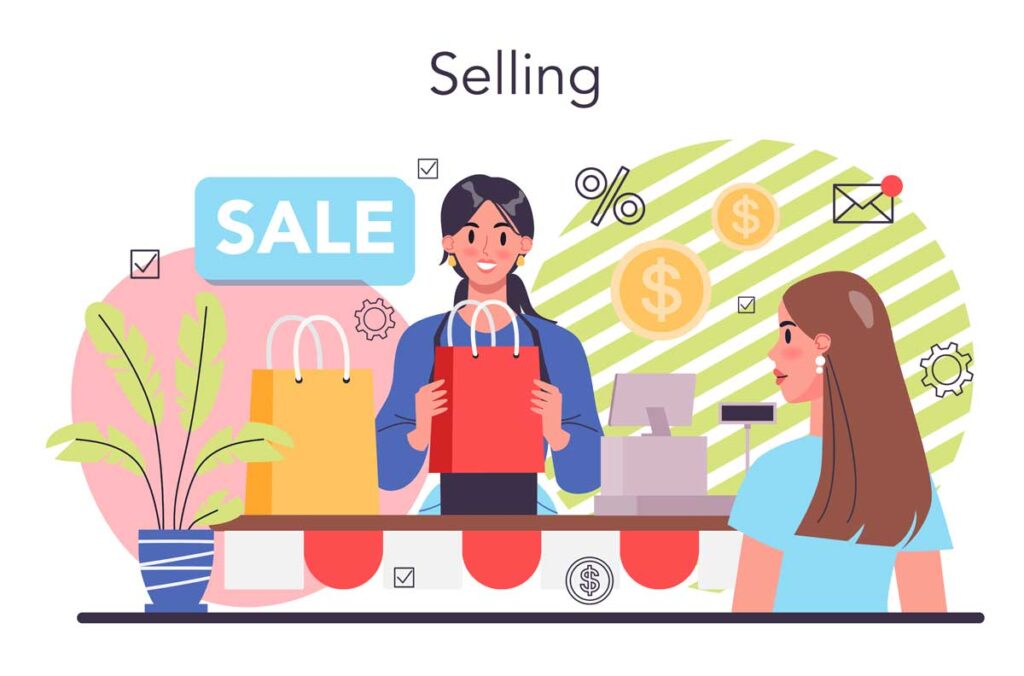 As mentioned above, dropshipping is a business model where the dropshipper (retailer) doesn't keep any inventory. The dropshipper's role revolves around the establishment and management of the dropshipping store. There is no step where the dropshipper will handle the product from when it's manufactured until it reaches the customer.
''The online time a dropshipper may handle the product is when they order a particular tee shirt they ordered for themselves with the aim of gauging quality and the shipping experience.''
On the other hand, fulfillment starts at the point where the dropshipper submits the order to the supplier. Now that you, as the dropshipper, don't own the inventory, the dropshipping supplier will handle the rest of the work.
Types of Fulfillment Methods in eCommerce
From the above, it is clear that dropshipping and fulfillment are two different things. The bottomline is fulfillment is all about how that dropshipping fulfillment supplier, in the dropshipping model, ensures the product is sourced and the order is delivered to the customer on the dropshipper's behalf.
That brings us to another whole new discussion, what are the different types of fulfillment methods?
Well, fulfillment methods can be categorized into 3;
Order self-fulfillment
3rd party order fulfillment
Dropshipping fulfillment
The first two fulfillment types are not compatible with dropshipping as the seller must have inventory. The fulfillment is handled by the seller and 3rd party fulfillment companies, respectively.
But with dropshipping fulfillment, the seller doesn't have to own inventory, and the supplier handles the fulfillment.
Definitely, as a dropshipper, your only option is dropshipping fulfillment.
Understanding Dropshipping Fulfillment
Dropshipping fulfillment refers to how dropshipping orders are delivered. One salient feature of this model is that the dropshipper doesn't have to handle the goods at any stage, including returns.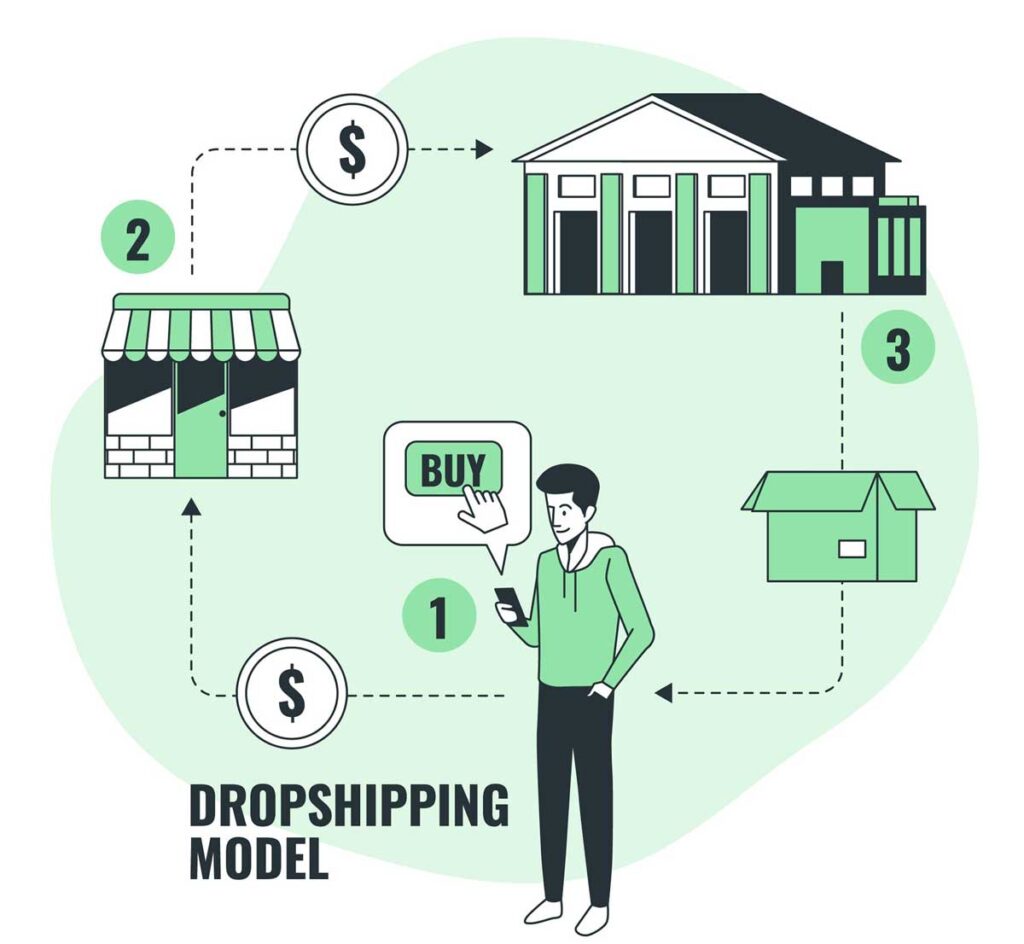 But that's a superficial explanation!
There are several steps involved in dropshipping fulfillment, and each is critical for the success of your business. Besides, there are several teams and partners involved in the process.
To ensure you don't get lost along the way or make mistakes, we will discuss in depth how dropshipping fulfillment works. We will also share some of the new fulfillment trends and tactics that successful dropshipping stores employ to streamline operations and the overall shopping experience for customers.
How Dropshipping Fulfillment Works
As mentioned earlier, dropshipping and fulfillment are different. But to give you a better understanding of everything, we will discuss how both work and where they meet.
In the first stage, we will touch on dropshipping on the dropshipper's side, and in the second stage, it will be about fulfillment on the dropshipping supplier's side and everything involved.
The Basics of Dropshipping
Getting started with dropshipping may look easy, but it involves complex processes that need to be taken care of. Much of the activity here involves the dropshipper.
Below is an overview of what you need to take care of as the dropshipper.
Choosing a profitable niche and winning products
Scouting reliable suppliers for the products
Choosing a dropshipping platform and setting up the store
Listing products and establishing pricing models
Marketing the store to drive traffic and sales
Processing orders and managing communication
Analyzing and optimizing the store's performance
Step 1: Finding a Niche and Winning Products
First, you need to find a profitable dropshipping niche. There are many niches, some profitable, some not. Others have high competition, while others can be cracked with ease.
As a beginner, we recommend using niche scraping tools to find profitable niches. The search doesn't end there. You will also need to find winning products after finding a niche. Here again, use dropshipping product research tools.
Step 2: Finding a Supplier
One of the biggest challenges in dropshipping is finding a reliable dropshipping supplier. Some suppliers are trustworthy. They sell quality products and offer lucrative prices and fast shipping, which is essential to the business's success.
To find the best suppliers, use niche scrapers, and supplier directories, google extensively, and visit trade shows. Also, ascertain their trustworthiness as many suppliers are out there after dropshippers money.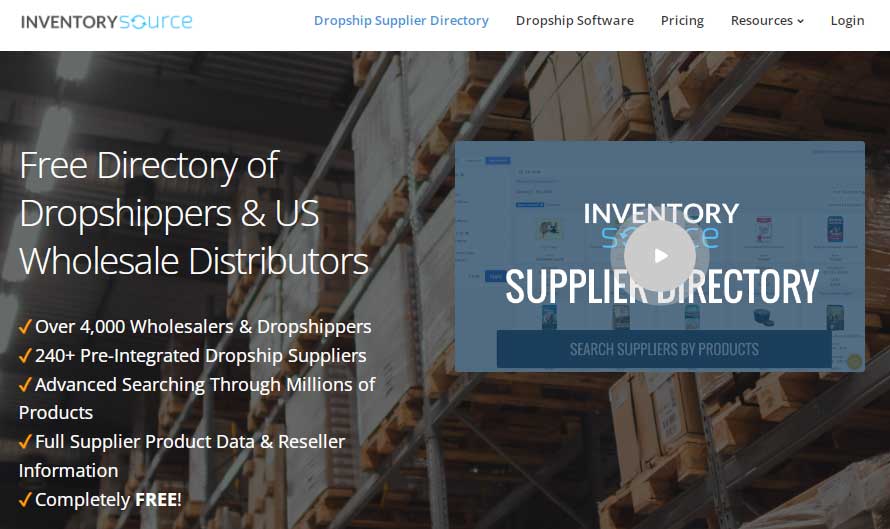 For the record, there are several pertinent issues you must agree on with your supplier. They include;
Product specifics
Pricing
Minimum order requirement (if applicable)
Average processing time
Average delivery times
Kind of packaging
Branding
Returns or refunds
Step 3: Setting Up the Store
Now that you have identified the perfect niche and product and have a list of reliable suppliers, the next hurdle is setting up your dropshipping store.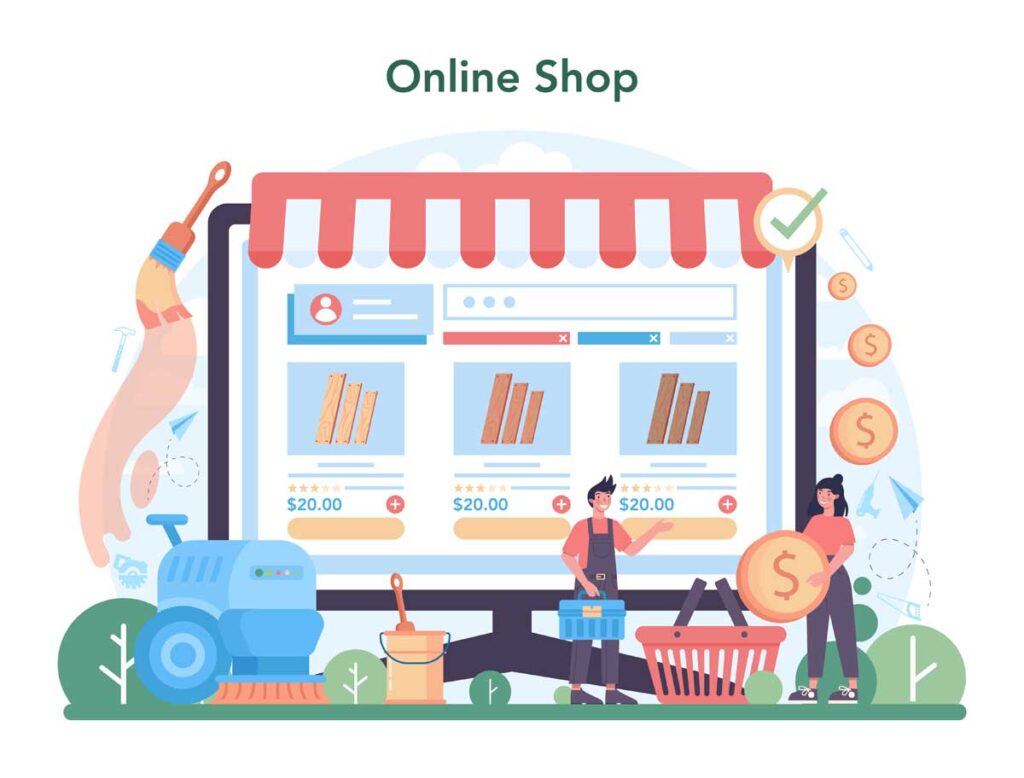 Here, you will have to choose between selling on existing marketplaces or setting up a store. As a beginner, we recommend going for a proprietary e-commerce platform, for example, Shopify, as it is cheaper than building an eCommerce website from scratch. Besides, it comes customized with all the basic tools you need to run your store.
Step 4: Product Listing and Pricing
The next step is product listing and pricing. You will have to list the products you have identified manually or use product listing tools. These tools can make product listing a lot easier and more accurate.
After listing products, it's time to strategize on pricing. Check what the competition is selling their products and strike a balance that will leave you some decent margins and a competitive edge in pricing.
You will also have to take care of inventory by managing stocks and repricing where necessary.
Step 5: Marketing
Now that your store is running, it's time to drive traffic to the site and bring in sales. This is one of the most difficult stages and can be the deal-maker or breaker.
Do thorough research and find out what marketing channels will yield the best results. Some niches are better marketed on social media, such as TikTok and Facebook, while others demand SEO.
Step 6: Processing Orders and Managing Communication
Once orders start trickling in, there is no time to rest. You will now be busy sending orders to your supplier. You should be prompt in transferring the order to the supplier so that they may start the fulfillment as soon as possible.
Communication will also be key here. Make sure to keep in touch with both the supplier and the customer.
Step 7: Scaling the Business
You need to strategize how to grow the business. Analyze all the essential metrics and find ways of optimizing operations.
Here, automation should be a priority if you want to streamline processes and eliminate the chances of human errors. Automation will also give you more time to focus on core areas of the business and even put the business on autopilot.
The Basics of Dropshipping Fulfillment
Now that your store is up and running, you need to understand how the fulfillment process works. Below is a recap of the steps involved. For the record, the supplier handles much of the activity here.
Getting the ordered product
Packaging the product
Handing the order to the courier service for delivery to the customer
Fast-tracking the order
Handling returns where necessary
Step 1: Getting the Ordered Product
Once you have the order on your online store, you need to send the order details to the supplier and make payments (wholesale price). Here, remember to share the customer's details with the supplier.
The supplier will then identify the product from their warehouse. It will be important to contact the supplier just to make sure they have that particular product to avoid inconveniences.
Step 2: Product Packaging
The next step will be packaging the product. The packaging will be done based on your agreement. For the success of your business, you need to consider the best-in-class packaging.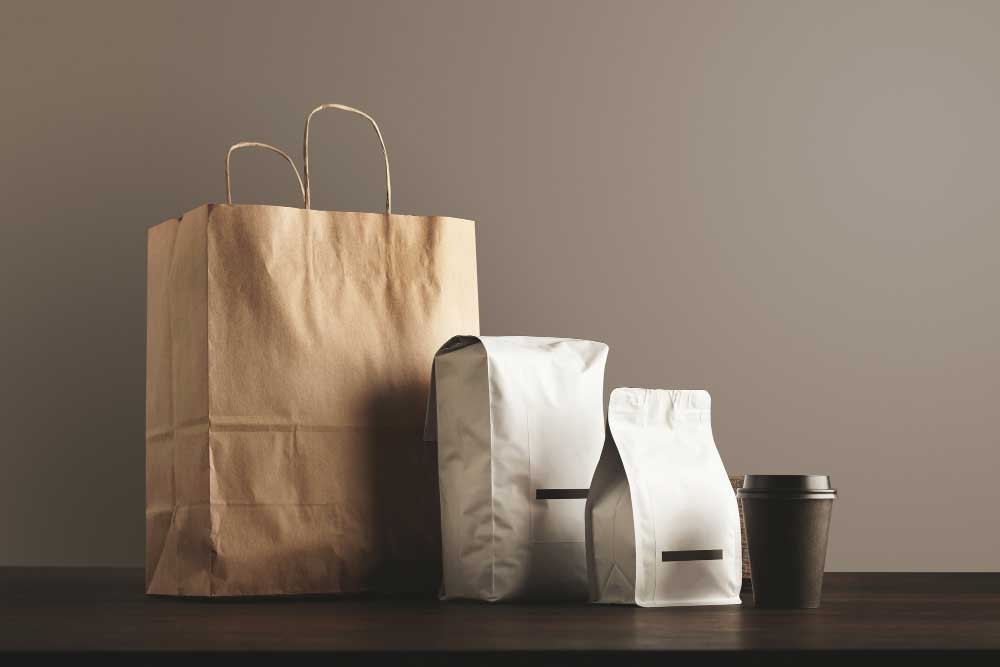 The packaging should have your branding (name, address, and logo) and not the supplier's. These are issues you ought to have discussed and agreed upon with the supplier upon signing the agreement.
Step 3: Shipping
Once the product is packed, the next step is shipping. Here, the supplier will hand over the package to the courier company, which will be tasked with delivering the order to its final destination.
Once the order is shipped, there should be communication from the supplier to you regarding the shipment. The communication should include the order's invoice and a tracking number. Again, you must inform the customer of their order's shipment.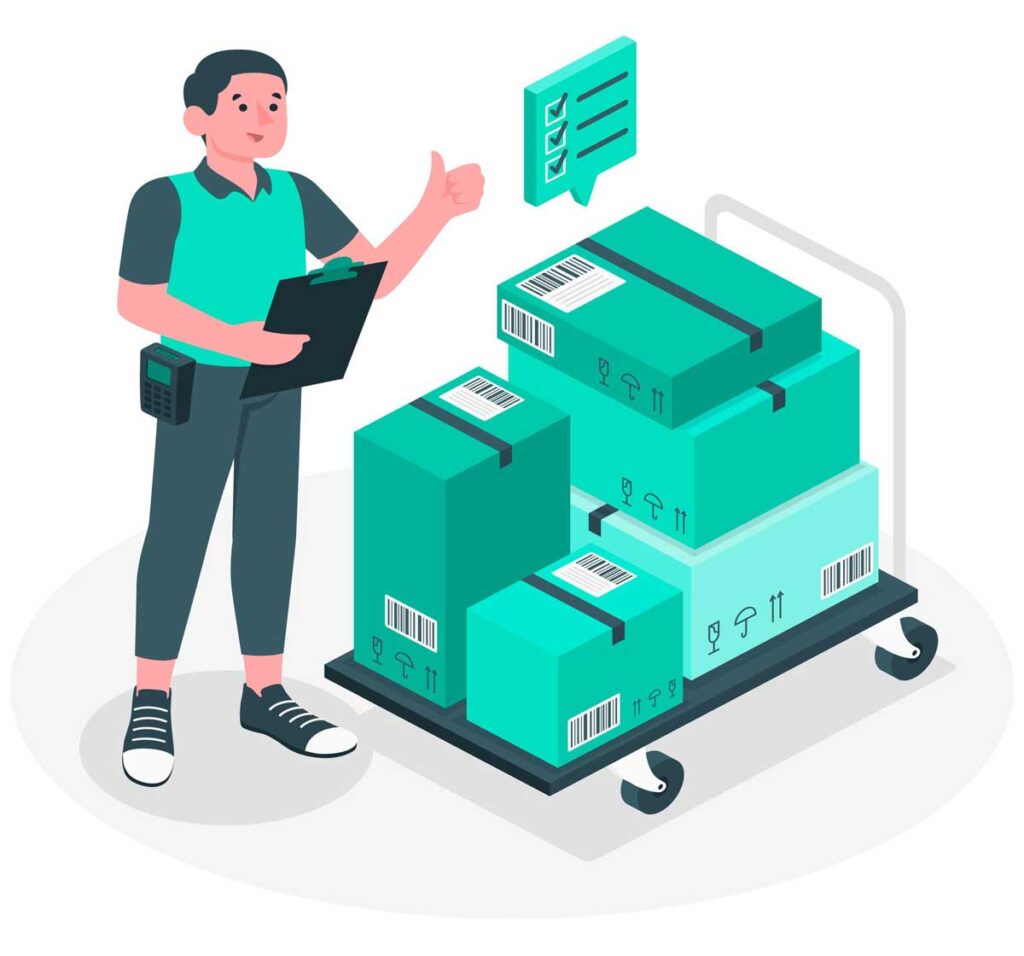 What About Returns
You will have to handle returns from time to time. But the good thing is that you won't be much involved. If there are any returns, you will get communication from the customer.
Once the customer requests a return, you must get a return merchandise authorization (RMA) number for your dropshipping supplier. Then, the customer sends the product back to your supplier, indicating the RMA number. If the item is eligible for a return, the supplier wires back the product's wholesale price. You can then contact the customer to know whether they can get another product or want their money back.
That's how dropshipping fulfillment works.
Advantages of Dropshipping Fulfillment
Dropshipping fulfillment is one of the core reasons why dropshipping is thriving. Below are the main advantages of the dropshipping fulfillment business model.
1. Low Start Up Costs
Dropshipping fulfillment requires less capital. First, you don't need to have inventory to start the business. You can also expand your product offering at no extra cost. All you need is to set up a store, list the products, and drive in traffic and sales. You also don't have to incur warehousing costs, as it's the supplier who handles inventory and warehousing operations.
2. Fewer Operations
Dropshipping is complex even after launching your store. You have so much at hand, and that can be overwhelming. You need to constantly look for products to sell, manage inventory and ensure that whatever you list, the supplier has adequate stock. Prices must also be adjusted, considering there will be price fluctuations. At the same time, you need to stay on top of marketing operations.
All these operations can be overwhelming. But considering the supplier will handle fulfillment, you have more time to handle what's important.
3. Low-Risk Investment
Dropshipping fulfillment is also low-risk because you don't invest in inventory. You run no risks even if the products on your store don't sell.
Additionally, you can try different products at no extra cost.
Challenges in Dropshipping Fulfillment
Dropshipping fulfillment is the best option if you want to venture into eCommerce as a beginner. It makes the whole process very much easier. However, you must be aware of its fair share of challenges.
1. Low-Profit Margins
Dropshipping has low margins now that it is getting competitive day by day. Newcomers tend to bring the prices down to yield more revenue through sales volumes. Since most new dropshippers operate on low overheads, they can sustain their business with low margins. But you can overcome this by finding profitable products and selling unique products to steer away competition.
2. Finding Reliable Suppliers
Finding a reliable supplier that can deliver quality products and excellent fulfillment is a big challenge. According to a study, 84% of retailers cite securing a good supplier as the biggest impediment to the success of their business. That said, you need to be very careful with the suppliers you are dealing with. Make sure they are legit suppliers with quality products and a streamlined fulfillment infrastructure. This is because at no stage do you have control over product quality of fulfillment.
3. No Control Over the Customer Touchpoint
As a dropshipper, you invest so much in selling the products but have no direct contact with the customers. It's the supplier that handles the fulfillment. For the supplier, the main concern is delivering the product, so they may not emphasize customer service or create a lasting impression during delivery. This may be a big challenge, especially if your supplier is working with unprofessional couriers.
4. Packaging
The kind of packaging your supplier delivers the products in really matters when it comes to the unboxing experience. If you are dealing with an unreliable supplier, they may be the reason you are not getting return customers. Most use cheap packaging, which is a turnoff for many customers. Unfortunately, you have no control over packaging unless you go for premium packaging options, which will definitely bring down your margins.
Tips To Succeed in Dropshipping Fulfillment
There are challenges you may encounter when operating a dropshipping fulfillment business. Luckily, these challenges have solutions, so let them not kill your dream of starting a dropshipping fulfillment business.
Below, we have shared some tips to help you succeed in dropshipping fulfillment.
Automation – Automate redundant processes such as creating listings, repricing, inventory management, and ordering to save time and eliminate human errors.
Private label boxing – Consider private label boxing to create a memorable unboxing experience and build your brand.
Expedited shipping – Plan for expedited shipping, as 84% of buyers are greatly concerned about orders not arriving on time.
Low-cost shipping – Consider low-cost shipping and preferably free shipping. A survey showed that 94% of consumers were more likely to purchase if there was free delivery.
Excellent customer service – Offer excellent customer service, as 81% of buyers say a positive customer service experience positively influences their chances of purchasing another product.
3rd Party Fulfillment Companies in Dropshipping
You may have a supplier with a winning product. But they may be unreliable when it comes to packaging and shipping. In such a case, consider 3rd party fulfillment companies.
Here, the supplier will ship the product to you instead of shipping the order directly to the customer. You can then organize premium packaging and expedited shipping with the 3rd party fulfillment company.
Even though it might cost you, a 3rd party fulfillment company can go a long way in building your brand and enhancing customer satisfaction and retention. This also gives you control over product quality, shipping, and customer touchpoint.
Frequently Asked Questions (FAQs)
1. What is the difference between dropshipping fulfillment and shipping?
Dropshipping fulfillment encompasses all the activities involved, from when a dropshipper sends an order to the dropshipping supplier to when the customer receives the order. On the other hand, shipping is the final stage after the product is sourced by the supplier and packaged.
2. Is Fulfillment by Amazon dropshipping?
No. Fulfillment by Amazon is not dropshipping for one reason; you need to have inventory at the Amazon warehouses. When you get an order, Amazon then fulfills the order. As for dropshipping, you don't need inventory. Just find customers; your dropshipping supplier will handle inventory and fulfillment.
3. What is better than dropshipping?
Affiliate marketing is the best option if you want a low-cost business, as you don't need inventory, just like in dropshipping. You also don't necessarily need to have an eCommerce website.
4. What are the main types of dropshipping?
There are many types of dropshipping classifications. However, most dropshipping businesses will fall under single-product stores, general stores, or branded niche dropshipping stores.
5. Is dropshipping good for beginners?
Yes. Anyone, including beginners, can succeed in dropshipping. However, it's not a walk in the park. But with good planning and strategy, it's possible to make a kill in dropshipping as a beginner.
Wrapping Up
That's the end of this dropshipping fulfillment guide. As you have seen, dropshipping and dropshipping fulfillment may sound similar, but there are profound differences when it comes to who handles what. As a dropshipper, your role is to sell the product. On the other hand, the dropshipping supplier sources inventory and manages fulfillment.
Now that you know what is required of you as a dropshipper and the responsibilities of the supplier in fulfilling the orders, you have what it takes to be a successful dropshipper. So, get started with dropshipping and diversify your income sources today!