5 Best Payment Methods For AliExpress Dropshipping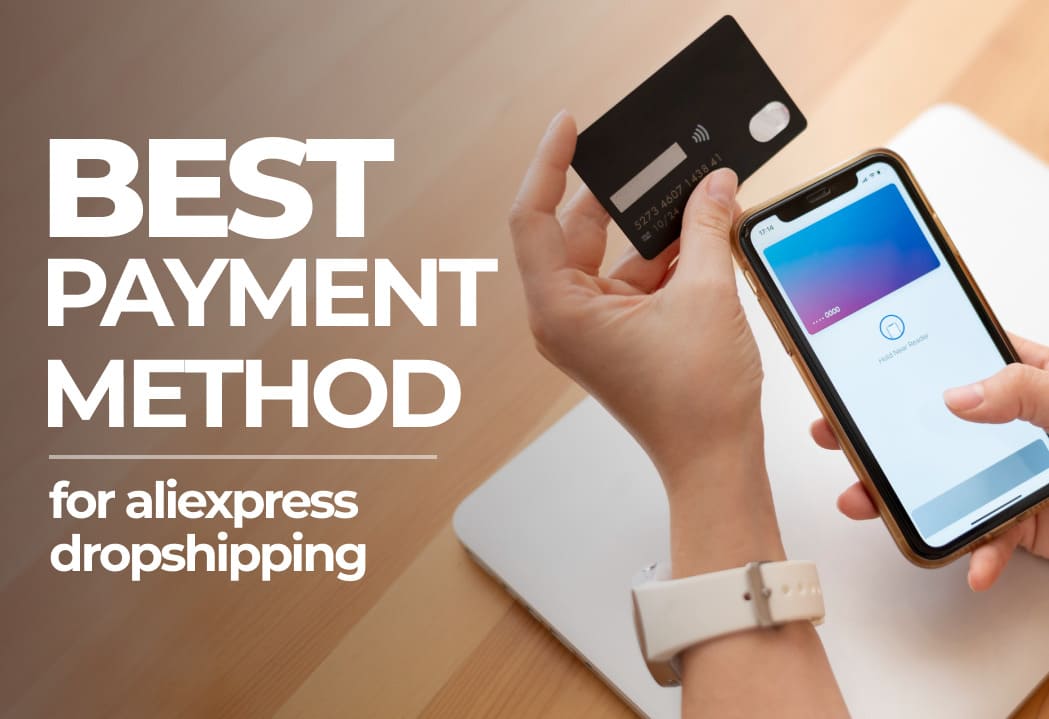 You will agree with me that finding the best payment methods for AliExpress dropshipping can be a hassle. This is because the Chinese dropshipping supplier has partnered with more than a dozen payment gateways, some reliable while others are not
But worry not, as we have listed the best payment methods that guarantee convenience and security and the available currencies. We will also be sharing tips on choosing the best AliExpress payment method, safety when paying, payment resolution, and making the most out of bonuses.
Dropshipping From AliExpress
There's no doubt that dropshipping is among the best online ventures in 2023. According to statistics from Statista, the dropshipping market has witnessed steady growth since 2020 and is expected to quadruple by 2026, blossoming into a $476.1 billion industry.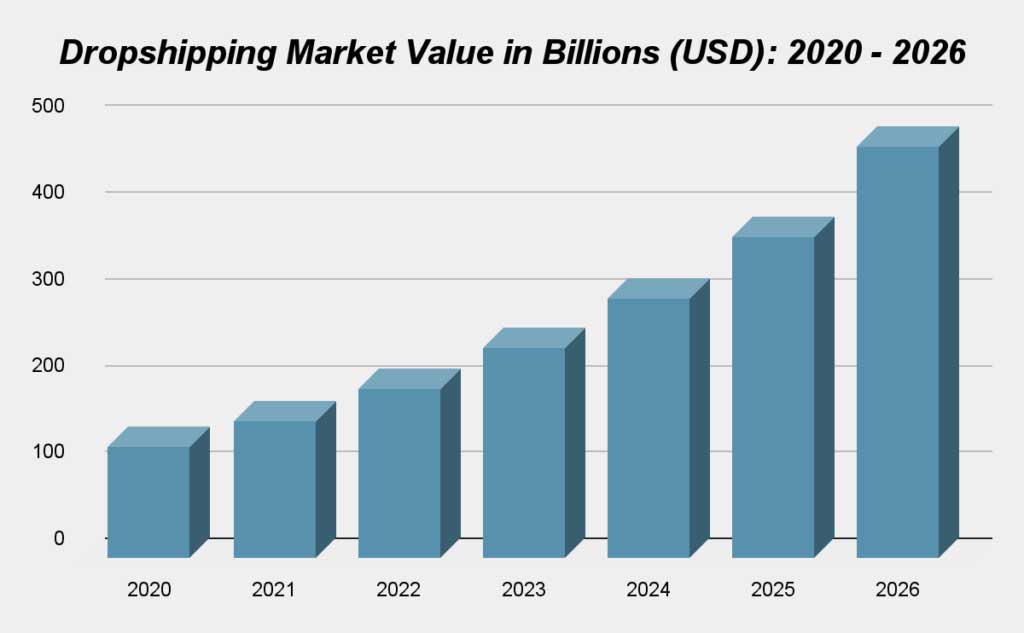 Source: Statista
One of the main challenges dropshippers face is finding the right supplier. But gladly, you've made a great decision to source your winning product from AliExpress. The main advantage of AliExpress is the wide variety of products and, notably, low prices, translating to high margins.
But you need to be careful with the payment method you will use. For the smooth running of your business, go for a secure and convenient payment gateway. You want your money to be safe. The transactions should also be fast so you can fulfill the orders within the shortest time possible. Importantly, the transaction costs should be low if you want to have the edge when it comes to pricing.
Is AliExpress Secure?
Among the main factors we considered when compiling this list is the security of the payment gateway.
But first things first…
Is AliExpress secure? Can the platform be trusted now that you will feed crucial data, such as your credit/debit card number and passwords? Will your money be safe if the supplier doesn't fulfill the order or delivers the wrong or faulty product?
Established in 2010, AliExpress is part of the larger Alibaba Group. It has a solid reputation, so you shouldn't worry about your security when using the platform.
AliExpress Buyer Protection and Moneyback Guarantee
Like all other top eCommerce platforms, AliExpress has a buyer protection program that covers all purchases from end to end. You are eligible for a full refund if you don't get the product you ordered, a faulty one, or the order doesn't arrive on time as stipulated in the listing.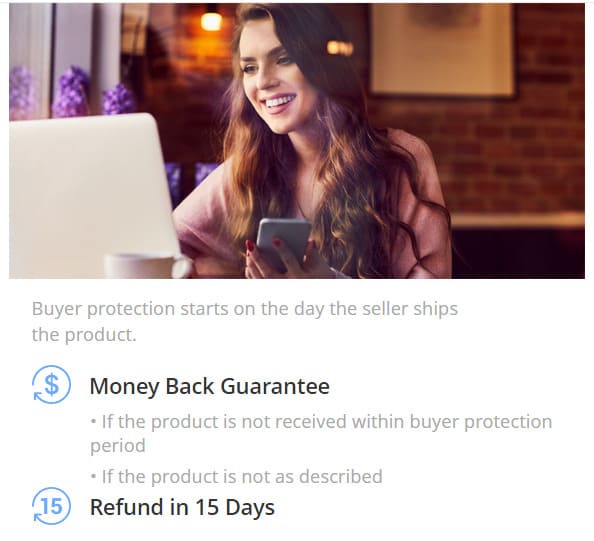 AliExpress Escrow System
Also worth mentioning is the AliExpress Escrow System. AliExpress holds all payments until you, the buyer, confirms receipt of the products ordered. With Escrow, you get a second layer of protection.
Besides the Buyer Protection Program and the Escrow System, the AliExpress website is secured using the latest military-grade encryption. The website is safeguarded from data breaches, cyberattacks, and phishing attempts. But it is crucial to be a savvy dropshipper. Always use strong passwords, and avoid any suspicious links or emails.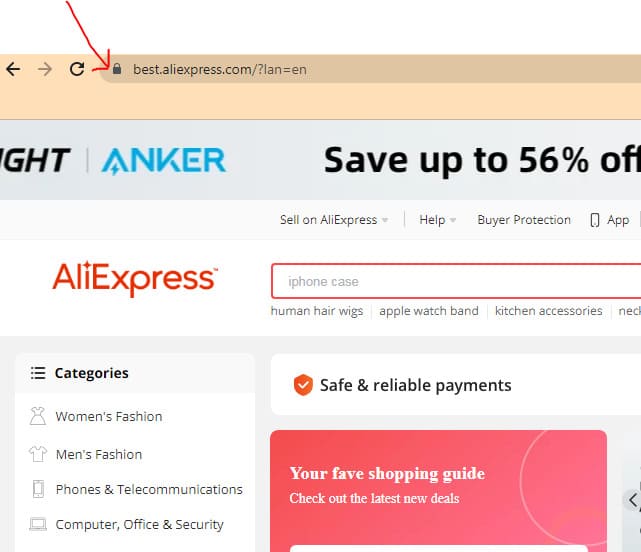 Top 5 Payment Methods For AliExpress Dropshipping
Now, to the main agenda of the day, which are the best payment methods for AliExpress dropshipping? As mentioned earlier, AliExpress has partnered with over a dozen payment gateways.
While most are reliable, convenient, and secure, some are better than others when you factor in aspects such as your location, transaction charges, turnaround, cashback, buyer protection, and so on. If you are in a dilemma on what option to use for your dropshipping business, below are the top 5 best AliExpress payment methods.
1. AliPay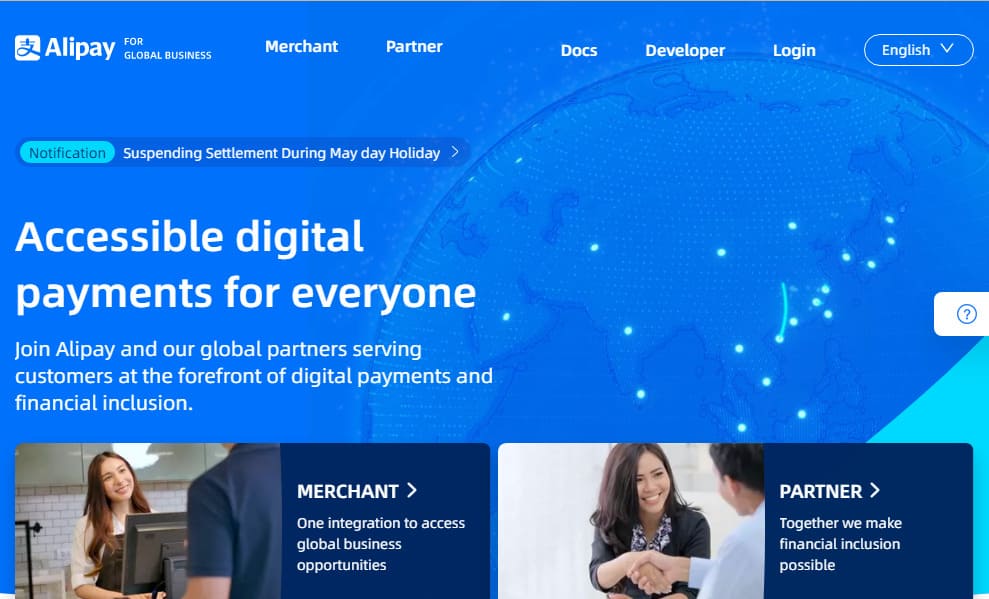 Established in 2004, AliPay is one of the best payment methods to pay for your dropshipping products on AliExpress. The 3rd party mobile and online payment platform serves over 1.3 billion customers and 80 million+ merchants. As AliExpress' own payment method, it should be number one on your wishlist if you are dropshipping from AliExpress.
Pros
Available almost worldwide
Ultrafast and affordable transactions
Buyer protection policy
AliPay Bonus program
No setup fee
No foreign exchange fees
Cons
AliPay works just like PayPal and has actually been dubbed the Chinese PayPal. This payment method is available almost worldwide, so it has got you covered whether you are a dropshipper in the United States, Africa, the Middle East, or Oceania.
One of the advantages of AliPay is its convenience. To use the platform, you will need to create an account and link your bank or debit/credit card. Once you have linked your card or bank account, you can now make payments at checkout without entering your card or bank information.
Considering AliPay is AliExpress' venture, the transaction turnaround is blazingly fast, and the charges are relatively low. You can also transact with peace of mind as the company has a solid buyer protection policy. Another reason to use AliPay is the AliPay Bonus program which offers users lucrative discounts and other goodies on purchases.
Unfortunately, AliPay is not yet insured by Federal Deposit Insurance Corporation (FDIC). That means that if the company goes bankrupt, in the unlikely scenario, you don't get your money. But all the same, it's a worthy AliExpress payment gateway.
2. Debit/Credit Cards
Debit and credit cards are another reliable way of paying for your AliExpress dropshipping orders. But like any other payment method, there are advantages and disadvantages. All in all, card payments remain a reliable way to pay for AliExpress dropshipping orders.
Pros
Available worldwide
Widely accepted by AliExpress suppliers
Fast transactions
Cashback offers
Cons
Risk of card fraud
Costly transaction fees
One of the advantages of using credit and debit cards on AliExpress is the fact that most suppliers accept them. You can pay with almost all the popular credit and debit card brands, including Visa, MasterCard, American Express, Maestro, JCB, Diners Club, you name it.
Credit and debit cards are also convenient. Using credit or debit cards to make payments on AliExpress is pretty straightforward. After setting up your AliExpress account, you will need to enter your card details and make the payment on checkout once you place an order. For future orders, there is no need to remove the card. All you will be doing is entering your CVV code to authorize payments.
The transaction turnaround is also fast in most cases. What's more? You can enjoy cashback when you make card payments.
But unfortunately, the charges may be higher than other payment forms. There's also the risk of card fraud. But if you are a savvy dropshipper conscious of your security, this should not discourage you from using your credit and debit card to make AliExpress payments.
3. PayPal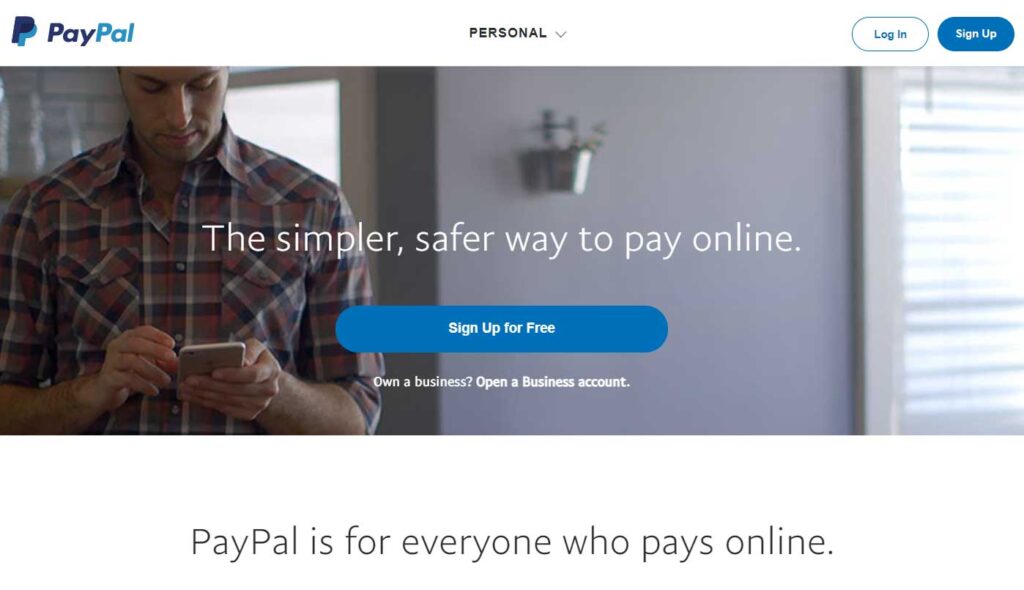 Established in 1998, PayPal has risen to the ranks to be one of the most trusted online payment gateways. Even though AliPay is the most popular payment platform in China, PayPal is still a top-rated payment method you can leverage if you are dropshipping from AliExpress.
Pros
Trusted payment method
Accepted by most sellers
Solid buyer protection policies
Swift payment turnaround
Cons
High fees
Risk of account closure
PayPal is available in most countries, though, in some, it has not yet been rolled out. The service allows users to send and receive payments using an email and password in a simple and straightforward process. All you have to do is create an account for free, link your card or bank account, and you are ready to go.
Unlike many online payment methods, PayPal boasts excellent security. It encrypts all your bank or card details, so you can be rest assured that your money is always safe. Besides, there are security extras, such as two-factor authentication. Perhaps the best feature that makes PayPal safer than AliPay is the solid buyer protection policy that enables you to claim your funds even if you don't get a favorable resolution from AliExpress on an order that didn't go as expected.
But like all other payment methods, there are disadvantages. First is the high fees. The conversion and transaction fees are high. Another shortcoming is strictness. Any slight violation of the terms and conditions can make the company freeze your account and hold your money for up to 180 days.
4. Payoneer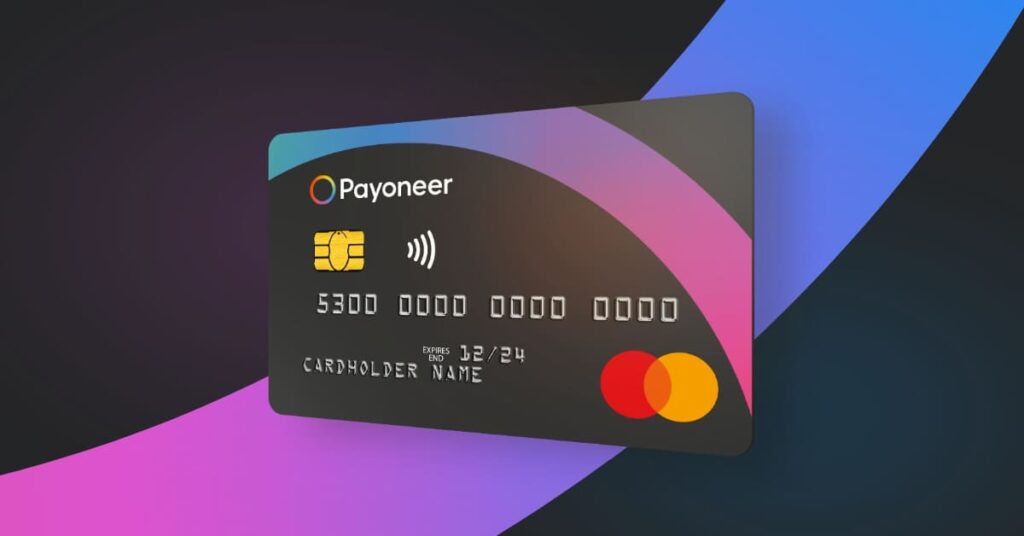 Another popular payment method among AliExpress dropshippers is Payoneer. Established in 2005, the American financial services firm offers online money transfer and payment services. It is often confused with PayPal, but the truth of the matter is that they are two different companies.
Pros
Easy sign-up process
Affordable transaction fees
Link multiple bank accounts
State-of-the-art security
Cons
Charges for dormant accounts
Payment processing delays
Payoneer is basically a virtual US online bank account that can give you several credit cards. You can also link multiple bank accounts and even PayPal. Getting started is pretty simple. Create an account for free and request a card. You can then use the card to make payments on AliExpress.
Payoneer is the best option if you are dropshipping high-ticket products, as its fees are very low compared to the competition. At the time of writing, Payoneer charges 1% for every transfer. It is also a multicurrency platform that allows you to send money in your local currency. When it comes to security, Payoneer leaves nothing to chance.
While Payoneer has many advantages, there are also some shortcomings. First, the verification process may tedious. Another disadvantage is the charges for dormant accounts. An account that was once active and later becomes dormant attracts some charges. There are also occasional payment processing delays.
5. WebMoney

At number 5 in this list of the best AliExpress payment methods is WebMoney, a Russian online payment system established in 1998. With WebMoney, you can pay for your dropshipping products conveniently and securely. The service is available in many countries.
Pros
Low transaction fees
Fast transaction turnaround
Cashback
No foreign exchange fees
Cons
Unreliable support
High risk of account closure
Getting WebMoney is pretty easy. As a matter of fact, you don't need a card. All you have to do is register for a WebMoney Purse (account), and you will be ready to pay your AliExpress supplier as long as they accept WebMoney payments.
One great thing about WebMoney is that there are no foreign exchange fees. Besides, the transaction fee is very low. The transaction turnaround is also blazingly fast. Another advantage of using WebMoney is the lucrative cashback of up to 6%.
On the downside, WebMoney doesn't have reliable support. Another problem is the high risk of account closure. Even the slightest violation of the terms and conditions can lead to an account freeze.
Other Worthy Mentions
The above are the best payment methods if you are dropshipping from AliExpress. However, the list is extensive. Other worthy payment methods include;
iDeal
Western Union
Qiwi
Klarna
Sofort
Giro Pay
Blik
Przelewy24
Doku
Boleto
Mercado
Pago
PayU
However, the availability of the different payment methods depends on your location and the supplier.
Factors to Consider When Choosing An AliExpress Payment Method
AliExpress offers buyers a wide range of payment methods. Even though this list has shared some of the best methods you can use, settling on that one payment method can still be challenging. So, what are the main factors that should inform your decision?
Brand Trust – Go for a payment provider that has been in business for long. Also, check out what consumer reviews are saying about the brand.
Supported Currencies – The best payment method should accept multiple currencies.
Transaction Turnaround – The transaction turnaround determines how fast orders will be fulfilled. So, insist on payment methods with swift transaction turnaround.
Buyer Protection – You must ensure your money is safe if you encounter an unscrupulous supplier. Thus, consider payment methods with buyer protection.
Issue Resolution – A good payment method should quickly resolve payment errors and process refunds.
Now that you have a payment method in mind, there are several things you need to know to run your dropshipping business successfully.
In the next segment, check out the available currencies and tips on how to pay safely on AliExpress, resolve AliExpress payment issues, and claim AliExpress coins.
How to Pay Safely on AliExpress
AliExpress is a secure website with plenty of security features to ensure your funds are safe. To further guarantee the security of your funds, below are some helpful tips.
Never pay directly to the seller's bank account, even if they request you to do so.
Ensure the payment method you are using and the AliExpress website have the HTTPS protocol enabled
Use AliExpress payment methods only and ensure to stick to AliExpress, and the payment method's terms and conditions
Make sure your software and antivirus are up-to-date
Use strong passwords for online accounts and never share them with anyone
Be wary of deals that look so good to be true
What Are The Available Currencies On AliExpress?
AliExpress is a global marketplace that serves buyers from all corners of the world. The platform is multicurrency to ensure buyers have a smooth shopping experience.
Over 100 currencies are supported, including the US dollar, euro, British pound, Japanese Yen, Russian ruble, South African rand, Nigerian naira, Norwegian krone, Swedish krona, Indian rupee, etc.
How To Change The Currency On AliExpress
The standard currency on AliExpress is the US dollar. However, it is recommended that you use a currency you are conversant with for easy shopping and to know the exact amount you will be charged.
Changing the currency is pretty easy and is done right from the configuration dropdown on the AliExpress website or apps.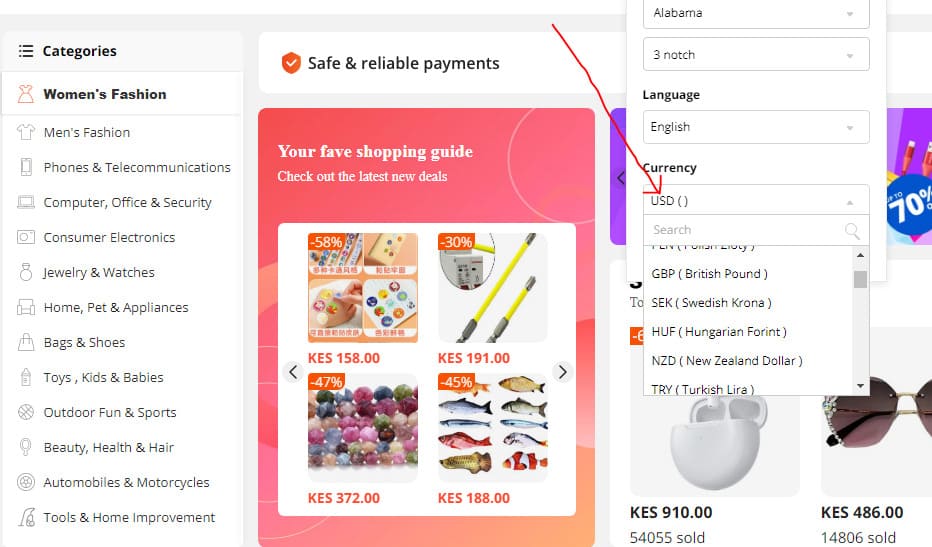 What Currencies Does AliExpress Accept Payments In?
It's important to note that while almost all currencies are supported, you can't pay on AliExpress with any of them. AliExpress payments can be made in the currencies listed below;
Euros
Dollars
Sterling Pounds
Russian Rubles
How to Resolve Payment Issues (AliExpress Payment Error Codes)
AliExpress and the payment methods available on the platform strive to ensure buyers have a smooth shopping experience especially when it comes to billing.
But there are times buyers face payment errors which is not unusual, even on other marketplaces, for example, Amazon and eBay.

In the table below, check out some common AliExpress payment errors and how to fix error codes when checking out on AliExpress.
| Error Code | Possible Reason | Solution |
| --- | --- | --- |
| CSC_7200006 | Currency not supported | Switch to accepted currency, probably USD |
| CSC_7200009 | Payment exceeds bank or card limit | Adjust the limit or use an alternative card or bank account |
| CSC_7200011 | Insufficient funds in the card or bank account | Add funds to the card or bank account |
| CSC_7200012 | Wrong card expiry date or card is expired | Cross-check card expiry, contact the bank or use another card |
| CSC_7200015 | Payment rejected by the bank | Contact the bank or use an alternative payment method |
| CSC_7200020 | Wrong card information | Cross-check card details or contact the bank |
| CSC_7200021 | Incorrect CVV code | Crosscheck CVV code |
| CSC_7200026 | Card verification required due to security concerns | Go to "Claim on Alipay" and wait for 1-3 days for feedback |
| CSC_7200022, CSC_7200051, CSC_7200001 | Card not supported or incorrect card details | Cross-check card information or contact the bank |
| CSC_7200034 | Incomplete order information | Crosscheck shipping details or verify the AliPay account |
| CSC_7200040 | Card restricted by bank | Contact the bank or use an alternative card |
The above are the common AliExpress payment errors, the possible reasons, and how to resolve them. In some cases, the cause may be bugs on AliExpress' side. To solve the problem, you can;
Try paying with the AliExpress iOS or Android app if you are using a PC, and vice versa
Change browser or switch to incognito mode
Disable security extensions
Switch to USD, the standard currency
Remove the card if saved, and add it again
Try paying a little while later
How To Get and Use AliExpress Coins
To stay on top of the competition and to ensure customer retention, AliExpress has a lucrative loyalty program where you accumulate AliExpress coins (bonuses) as you continue making purchases. You can also get coins by;
Daily check-ins
Playing AliExpress games
Completing daily tasks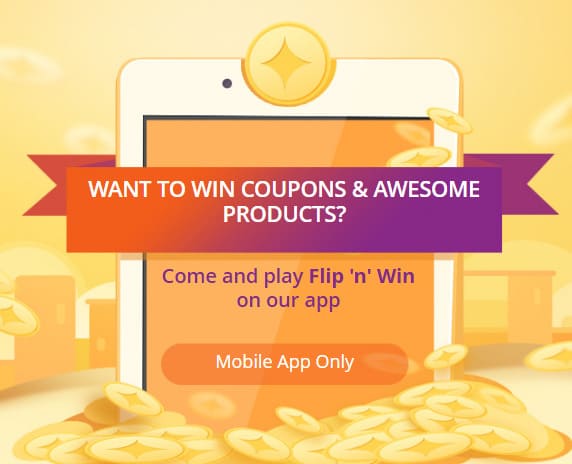 Even though, as a dropshipper, you are not the final buyer of the product, you get to remain with the coins accumulated. You can later redeem these coins for octopus that you can use to buy products at a discount.
How To Redeem AliExpress Coins For Coupons
To redeem AliExpress coins, head to the Coins and Coupons Page. The coins are released in batches every hour. Below is a summary of how much you get as a discount.
200 coins = $2 discount
300 coins = $3 discount
500 coins = $5 discount
600 coins = $6 discount
700 coins = $7 discount

''Please note that the coins can't be redeemed for cash or shared with friends and family. Besides, they can only be used on the AliExpress platform and redeemed on the app only.''
Frequently Asked Questions (FAQs)
1. Does AliExpress have a Cash on delivery(COD) option?
AliExpress does have the COD option on select products and ships to select locations only. However, this method is not ideal, especially for dropshippers.
2. Why can't I pay with my card on AliExpress?
You can't pay with your card on AliExpress for several reasons. It could be that you have insufficient funds, are past your limit, the card details are incorrect, or the bank has rejected your card. Check out the above table with all the error codes and how to fix the issue.
3. Can AliExpress be trusted?
AliExpress is a renowned online shopping site with a good reputation and a robust security infrastructure to protect both sellers and buyers. But still, it is essential to play safe always.
4. What Is The Best Payment Method To Use On AliExpress?
It's hard to say which is the best payment method, as it depends on what is convenient for you as a dropshipper. However, AliPay stands out for the low fees and the fact that it is AliExpress' payment system. PayPal, too is a great option for its advanced security.
Wrapping Up
There you have it, folks, a detailed guide on the best payment methods for AliExpress dropshipping, how to choose the best payment methods, available currencies, safety tips, and payment error resolution. Now that you know the best payment method and everything in between, you can now opt for the most convenient payment method and launch your dropshipping business without worrying about payments or the security of your funds.