Dropshipping from AliExpress to Amazon: A Comprehensive Beginner's Guide
Does dropshipping from AliExpress to Amazon have any potential in 2023? Could it be a venture in your online entrepreneurial bucket list?
As you may be aware, both AliExpress and Amazon allow dropshipping. So you can use either as a standalone platform for dropshipping. But how about merging the two? Does it even work, especially as a beginner?
As a beginner, dropshipping from AliExpress to Amazon could be an uphill task now that you are merging two dropshipping platforms under one roof. But this shouldn't discourage you, as many success stories exist.
What's the Deal With AliExpress and Amazon?
Why choose AliExpress and Amazon over the other dozens of suppliers and marketplaces?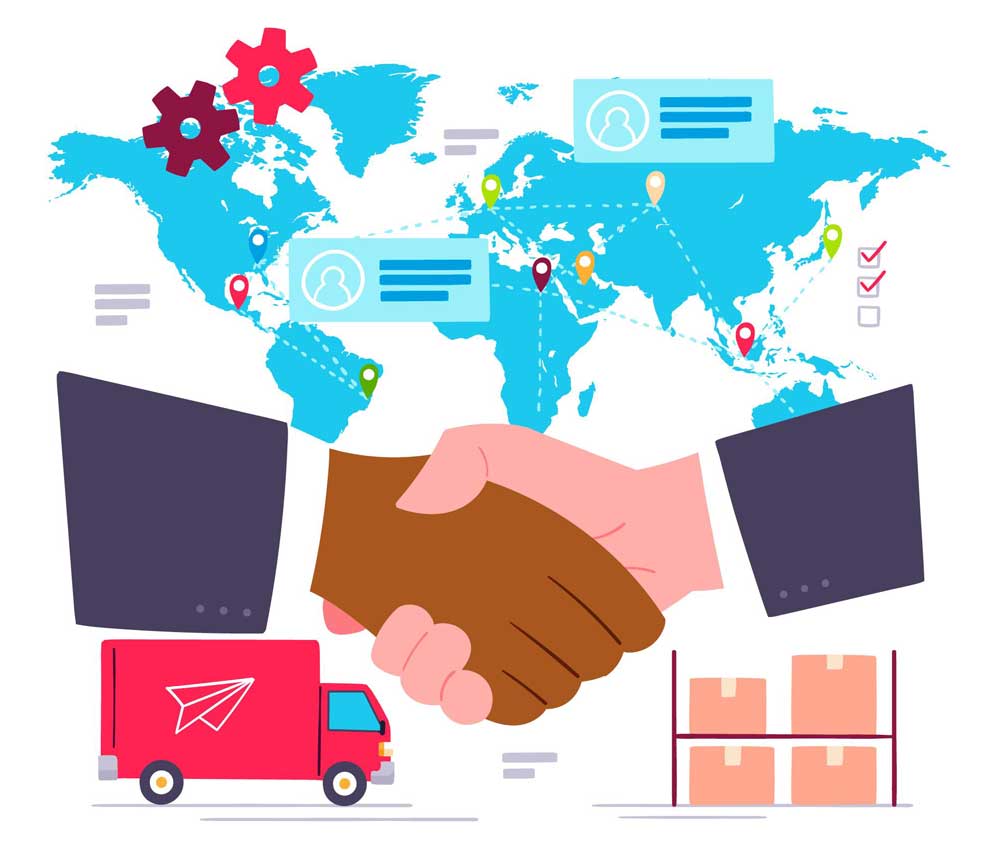 Amazon, the biggest online store, is the perfect place to sell your winning product. On the other hand, AliExpress is one of the biggest online stores in China and has some of the largest manufacturers as suppliers. The eCommerce giant boasts over 100 million products and 2 million sellers. Now, China is a manufacturing hub meaning buying prices are low, which means higher margins. Besides, it's 100% free to dropship with AliExpress.
If AliExpress to Amazon dropshipping sounds like an idea, this guide has it all, from the basics of dropshipping and finding a niche and supplier to setting up accounts, listing products, and scaling the business.
Step 1: Understand the Basics of Dropshipping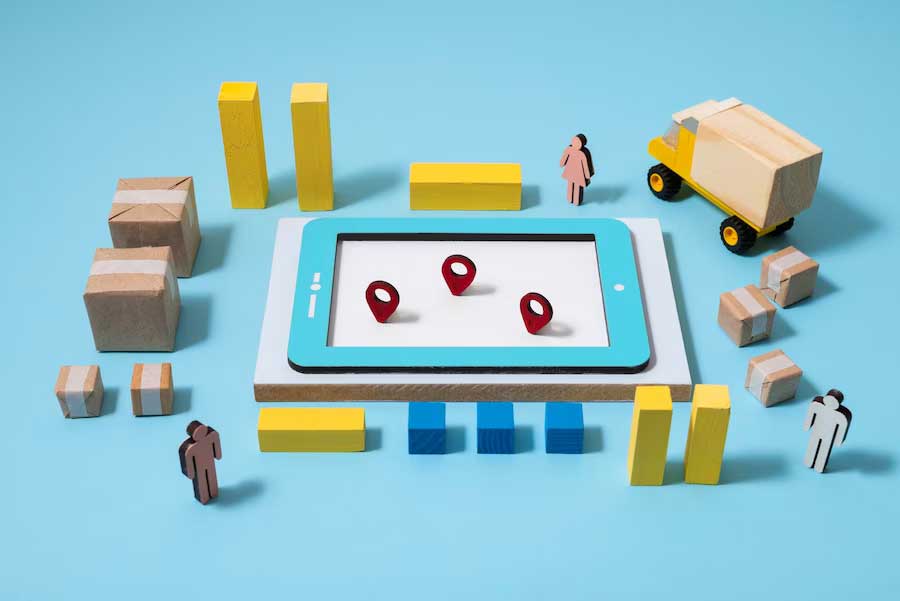 Dropshipping is a business model where an online retailer sells products they don't have in their inventory. Instead, the dropshipper orders the product from a supplier when you buy an item. Depending on the agreement, the supplier or the dropshipper may do the delivery.
Dropshipping is among the fastest-growing markets today, accounting for over 23% of global online sales.
A Grand View Research report indicates that the dropshipping industry was worth USD 225.99 billion in 2022 and is expected to witness a CAGR of 23.4% between 2023 and 2030.
Advantages and Disadvantages of Dropshipping
Like any other business model, dropshipping has advantages and disadvantages. However, the advantages outshine the disadvantages.
The main advantage of dropshipping is that it's a low-investment venture. You don't need to have any inventory or incur any warehousing expenses. It's also a low-risk investment. You can try out any product with minimal risk.
However, The main challenge with dropshipping is the lack of reliable suppliers, which in turn escalates to a lack of control over product quality and shipping turnaround. Besides, there's competition.
Even with these challenges, dropshipping is still a worthy venture in 2023 for beginner entrepreneurs.
How AliExpress to Amazon Dropshipping Works
So, how exactly do you dropship from AliExpress to Amazon? This model works just like typical dropshipping, only that now, AliExpress acts as the supplier when in itself is a dropshipping platform.
Basically, you find a product to sell on AliExpress and list it on Amazon. When you get an order, you redirect it to AliExpress after getting your cut. AliExpress will then fulfill the order on your behalf.
But there's a lot to do…
It's not as simple as it sounds. You have to find a niche, a product supplier, calculate margins, scale the business, and everything in between.
Step 2: Set Up Your Accounts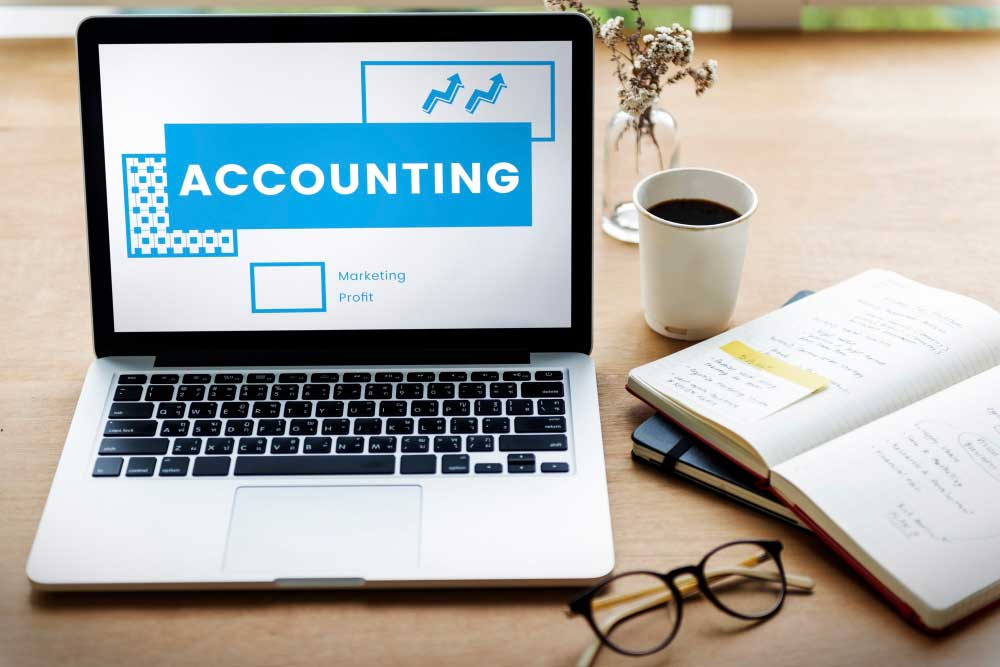 Now that you know the basics of dropshipping and how AliExpress to Amazon dropshipping works, it's time to get started as a dropshipper. The first step is creating your accounts on Amazon (seller) and AliExpress (buyer).
Create an Amazon Seller Account
The first thing you need to know is the two main Amazon services. There is FBA (Fulfilled Amazon) and FBM (Fulfilled by Merchant). Here, you definitely fall in the FBM (Fulfilled by Merchant) category now that you don't have inventory. Remember, you need inventory with the FBA (Fulfilled Amazon) service.
Individual vs. Professional Amazon Seller Accounts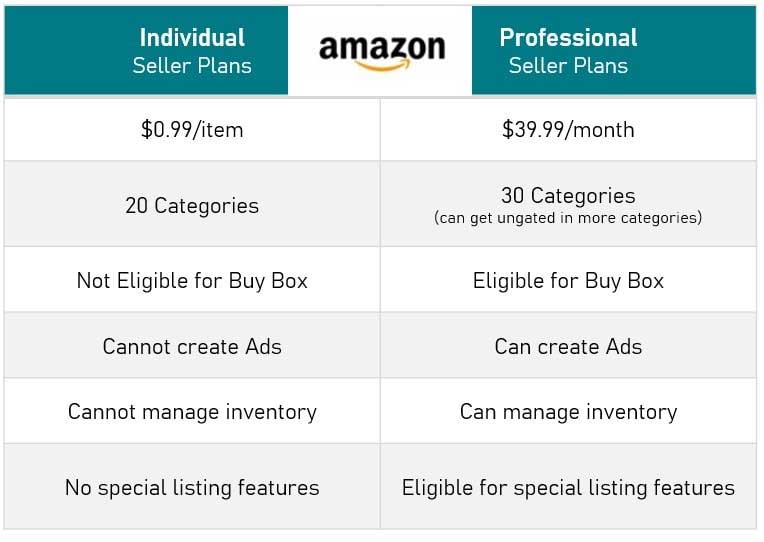 For dropshippers, there are two available seller accounts; Individual Amazon seller accounts and Professional Amazon seller accounts. It's important to understand in detail the difference between the two.
The first difference between Individual vs. Professional Amazon seller accounts is the number of units you anticipate selling. An Individual Amazon seller account is the best if you are just starting. This is because the account is tailored for those selling less than 40 units monthly. Professional accounts are reserved for those anticipating selling more than 40 units monthly.
The next difference is the fees. The Individual account is free, but you will be charged $0.99 for every item sold. On the other hand, the Professional plan attracts a $39.99 monthly subscription fee. There is no extra fee when you sell an item.
You should also choose a seller account based on the categories you want to sell in. While Individual and Professional Amazon accounts can sell products in 20 categories, select categories are exclusive to sellers with Professional accounts.
Next, you need to know that you won't be eligible to leverage Amazon's PPC advertising with the Individual account. So, if you want to create sponsored listings, you will have to go with the Professional account.
The above are the main features that set Individual seller accounts apart from Professional accounts. Other features Individual seller accounts lack include inventory management, shipping fee adjustment, API, promotions, bulk listing, tax calculation, and multiple users.
How To Create an Amazon Seller Account
The process of setting up an account is pretty straightforward. You will need the following;
Email address / existing Amazon customer account
Internationally chargeable credit card
Government ID (identity verification protects sellers and customers)
Tax information
Phone number
A bank account
After setting up the account, read and abide by Amazon's terms and conditions.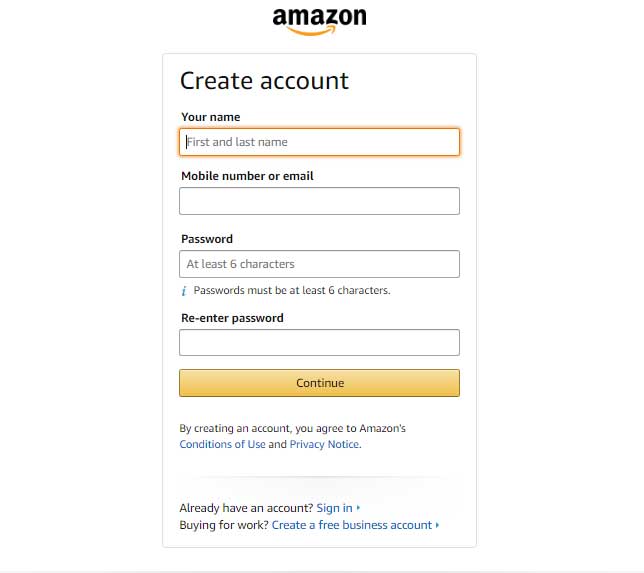 Register on AliExpress
Getting an AliExpress dropshipping account is simple compared to getting an Amazon seller account. There is no separate account for dropshipping. You can use a normal customer account.
To set up an AliExpress DS account, you will need the following;
Valid email address
Payment method
How To Sign Up for an AliExpress Dropshipping Account
To sign up for a dropshipping account, follow the steps below.
Step 1: Head to the AliExpress website
Step 2: Click the Sign-Up button
Step 3: Enter your email address and password
Step 4: Confirm your email
Now, you are ready to find products to sell.
Unlike the Amazon seller account, the AliExpress dropshipping account is 100% free, and you get full buyer protection. Also worth mentioning is, AliExpress has a resourceful tool called DS that will help you run your business. To Locate the AliExpress DS, follow the steps below.
Step 1: Go to the My Account Section
Step 2: Click the My Orders Tab
Step 3: Scroll down to DS Center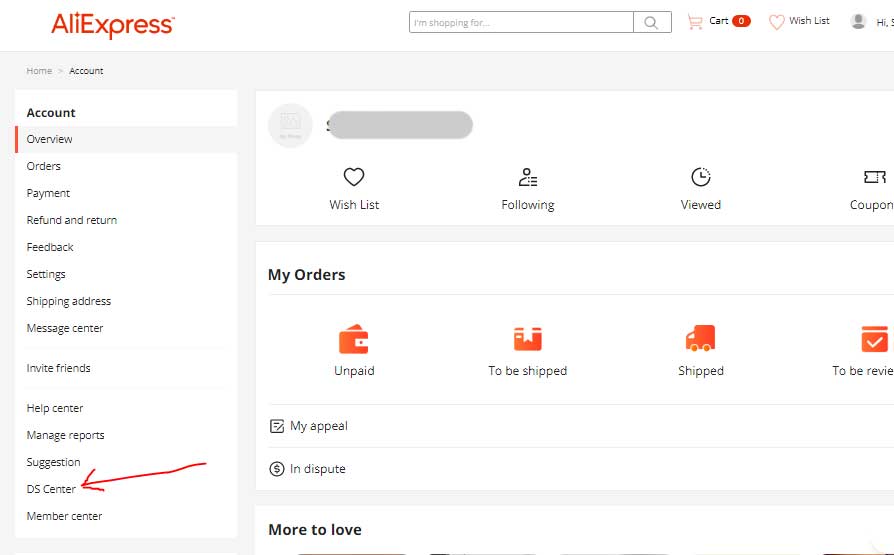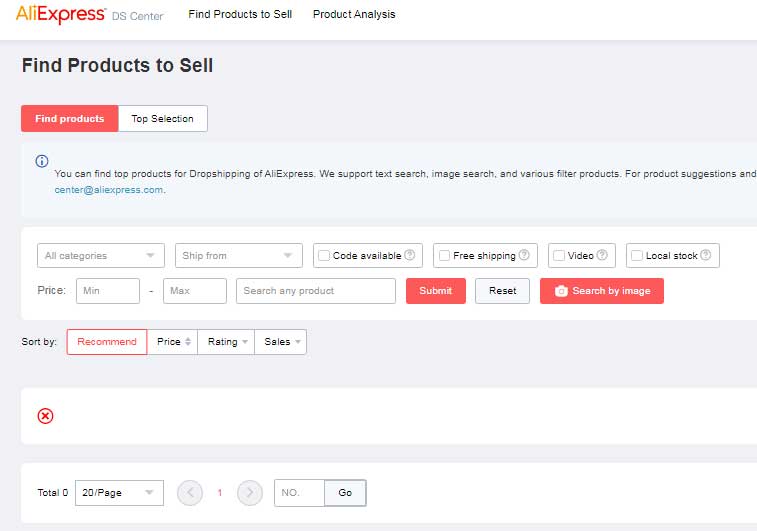 Step 3: Research and Identify Profitable Niches and Products
Now that you have an Amazon seller account and an AliExpress account, the next step is finding a profitable niche and, importantly, winning products. A niche will help you create a focused audience and streamline your marketing efforts. In turn, you can find the perfect product your audience will be interested in.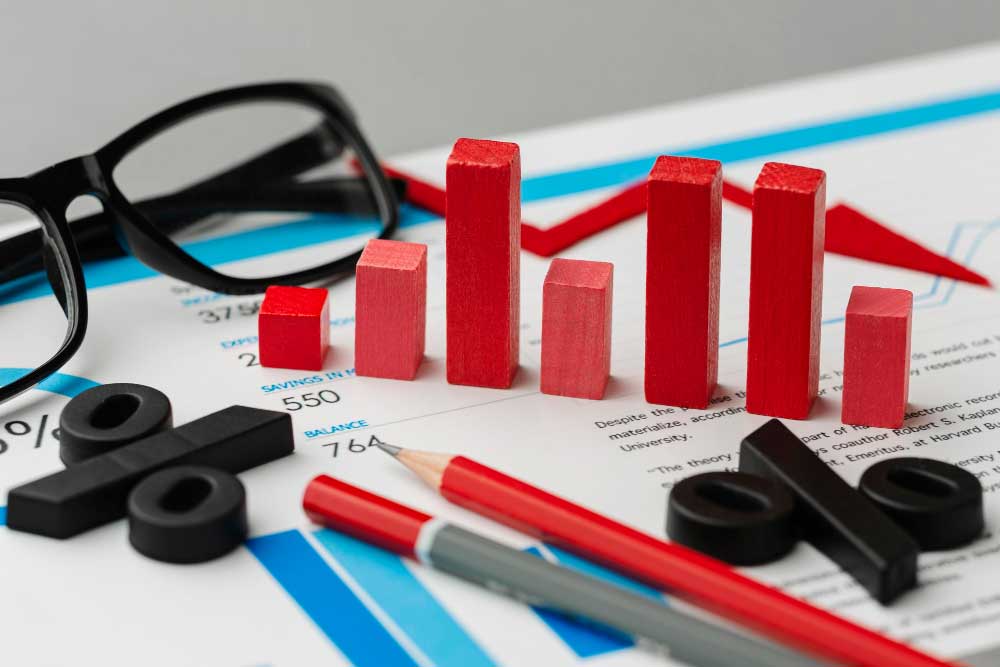 One of the reasons many businesses fail is not focusing on a specific niche and, consequently, selling products their audience is not resonant with.
How to Choose a Niche
So, how do you research and identify profitable niches and products?
When finding a niche, consider several aspects, including your interests and passion. Consider a niche that you could work on for a long time. You should also research the market to find out whether there is demand for the products you want to sell. Last, analyze your competition, and consider the niche's profitability.
Analyze Market Trends
Trend analysis is an essential stage in the establishment of your business. Once you have a niche in mind, it's only through market trends analysis that you can determine the dominant traits of the particular niche and the potential buyers associated with the niche.
Once you establish the trends, you can predict the potential of the niche and decide whether to go for it or take your search elsewhere.
Among the tools you can rely on in your market research is Google Trends. This resourceful tool analyzes the interest of search queries over time. This data can help you decide what niche to focus on and in which season.
Amazon Best Sellers, on the other hand, give critical insights into what products are in high demand.
Study Competition and Gaps in the Market
It's crucial that you know who your competitors are and the existing gaps. Once you know your competitors, you can find out the market gaps you can take advantage of as a beginner.
Some ways to find market gaps include checking customer complaints and negative reviews of your competitors. You can also conduct research to find unserved and underserved markets. It's only after you grasp who your competition is, and the market gaps that you will be able to identify your unique selling proposition (USP) that will set your business apart from the rest.
Consider Product Categories
While you may have a particular niche in mind, it's essential to narrow it down to specific categories instead of focusing on the entire niche. For example, focus on a specific category if you want to dropship auto parts. It could be engine parts, suspension parts, tires, styling and detailing products, or electronics.
As a beginner, dropshipping anything and everything can be overwhelming, especially when finding suppliers and managing inventory.
Evergreen vs. Seasonal Products
Both evergreen and seasonal products have advantages and disadvantages.
With evergreen products, you can be sure of a steady flow of income throughout the year, and product demand is more predictable.
On the other hand, seasonal products can yield high margins and high sales volumes during peak. However, the income is steady during peak only, and besides, it's hard to predict demand and sales.
Focus on High-Margin Products
Your ultimate goal is to make money, so the focus should be on high-margin products. The advantage of high-margin products is increased profitability, flexibility in pricing, and competitive advantage. A good example is jewelry which could rake in up to 500% profit.
Step 4: Find Suitable Products on AliExpress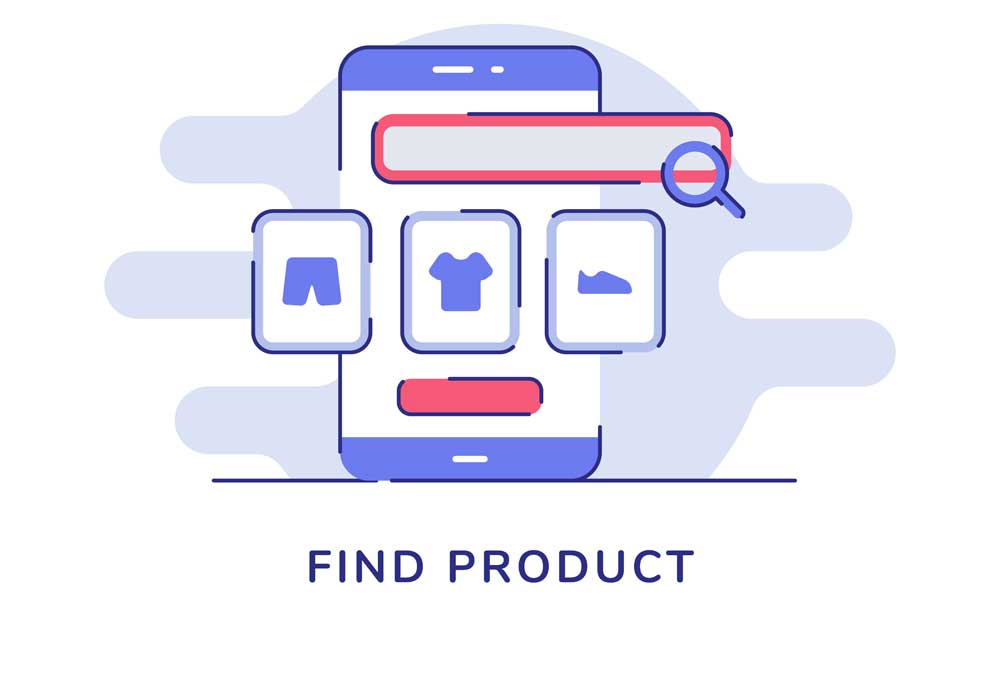 Once you have settled on a specific niche, the next stage is finding suitable products to list on Amazon. This can be a strenuous activity now that AliExpress has millions of products. Moreso, you need to be careful with your selection as you want to balance pricing and product quality. So, how do you find suitable products on AliExpress?
Apply AliExpress Search Filters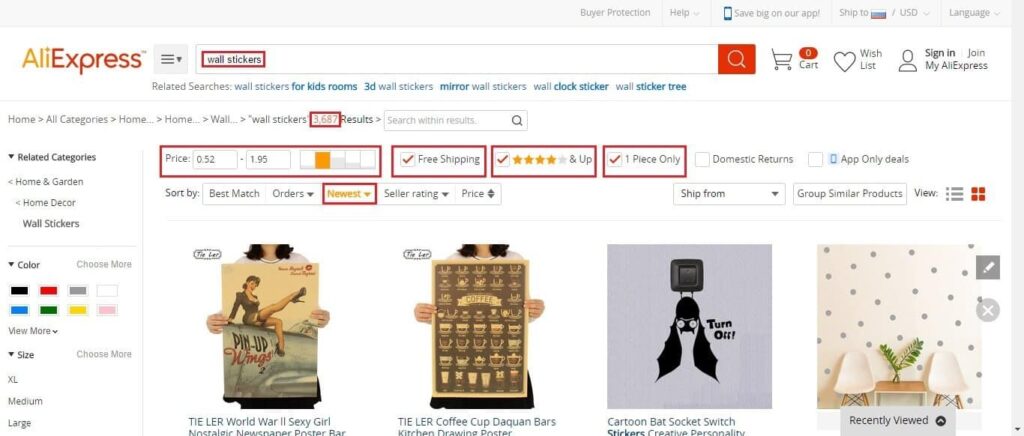 As mentioned earlier, AliExpress has millions of products. Use the filter and adjust the parameters to get products on your wishlist faster. You can adjust the minimum and maximum prices to filter products within your budget. You can also adjust the order volume, shipping options (free shipping), and product rating.
Evaluate Product Quality and Supplier Reliability
One big problem with AliExpress is product quality. While there are many high-quality products, there are also hundreds of substandard products that may hurt your business and brand. It's crucial that you evaluate the quality of products you list on Amazon.
The best way to ascertain product quality is by checking customer reviews and product ratings. AliExpress allows buyers to write product reviews, so you can always separate the wheat from the chaff.
It's also important to scrutinize the particular seller. Here, head to the particular store, and click the "Feedback" option. You will see all the vital information about the seller, from when they opened the store on AliExpress to the positive feedback and feedback score.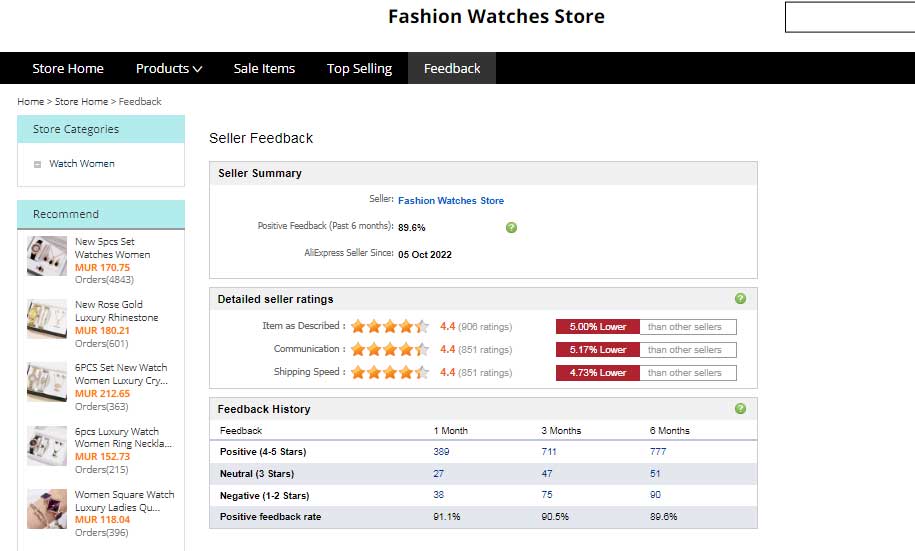 Analyze Product Listings
It's also vital to analyze the product listings just to make sure they are sufficient. You don't want to zero down on products only to find out later that they lack all the information you need to create proper listings on Amazon. Importantly, make sure there are enough high-quality images.
Ensure Product Compliance
Product compliance is perhaps the most important stage when finding suitable products to sell on Amazon. The products should comply with all federal, state, and local laws and regulations. Amazon also has its in-house policies regarding the products you can sell, their safety, manuals, label images, 3rd-party inspections, certifications, and so on.
Step 5: Calculate Profit Margins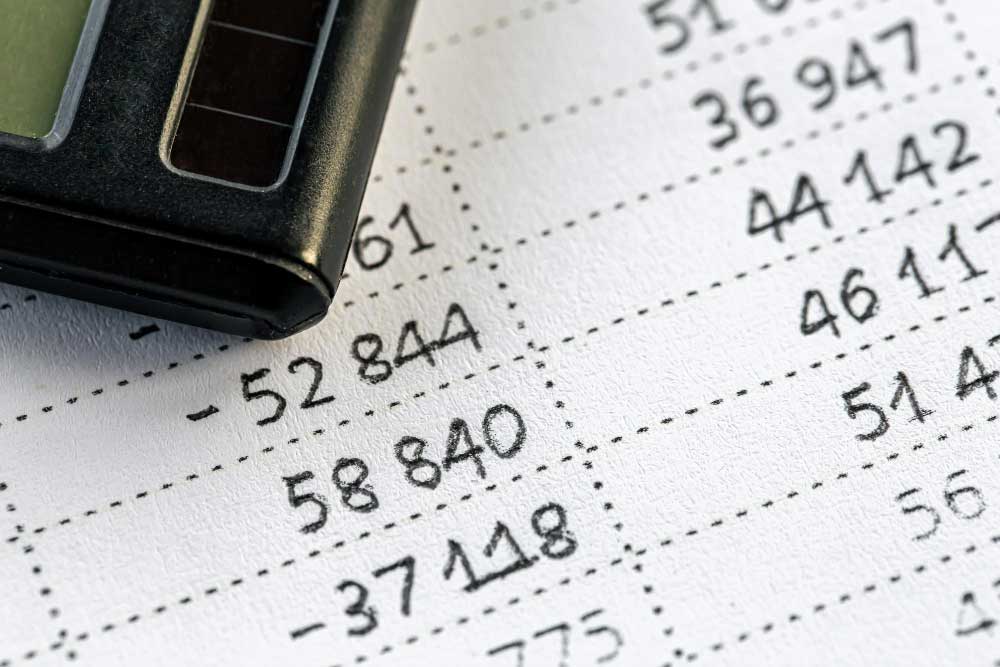 Calculating profit margins is another vital stage when starting your AliExpress to Amazon dropshipping business. So, what should you keep in mind when calculating profit margins?
Factor in Amazon Fees and Shipping Costs
While products on AliExpress are cheap, make sure to factor in all expenses before setting the selling price. Depending on your Amazon seller account, factor in the associated fees, be it the monthly subscription vis a vis the number of units you sell or the fee per item sale. You should also consider the shipping charges, if any.
Estimate Potential Profits for Each Product
Have a rough estimate of the buying price, inclusive of Amazon fees and shipping costs, before setting the final price. Importantly, do research to find out what other sellers are retailing the item for and set considerable margins that will give you competitive price points.
Step 6: Create Optimized Product Listings on Amazon
Once you have a list of the products you want to sell, the next step is to list them on Amazon. How you list products can be the deal maker or breaker as optimization or lack of it influences search rankings, conversion rates, and ultimately, sales.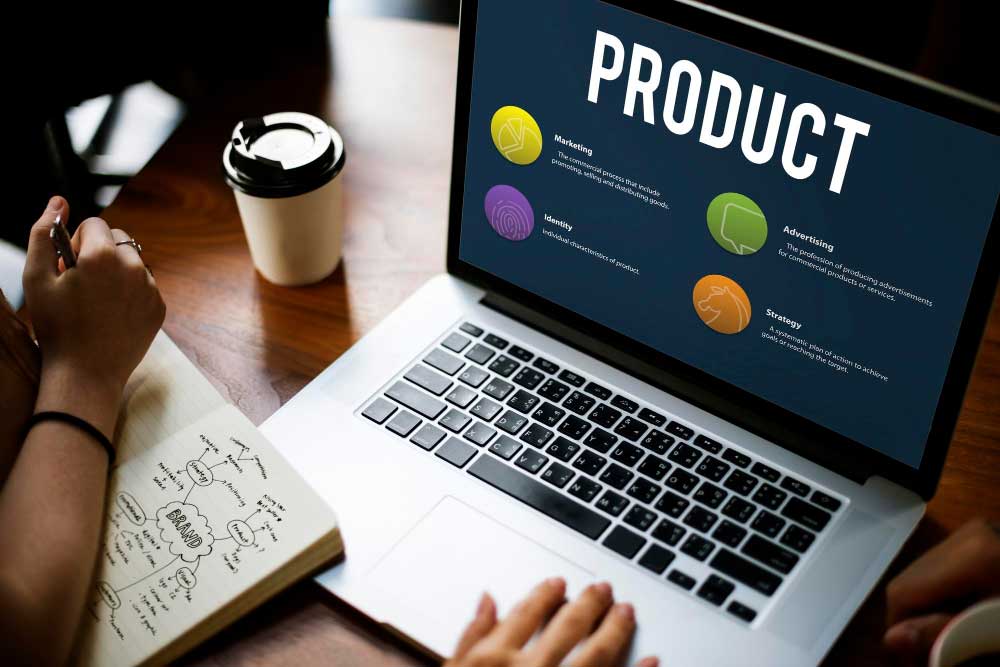 So how do you optimize product listings on Amazon?
Write Compelling Titles, Descriptions, and Bullet Points
A good product description should have compelling titles, as the title is what buyers see first. While it should be short and simple, the title should have descriptive words highlighting what makes that product unique. The description should not just focus on the features but the benefits too. Last, have a section with bullet points as it offers buyers a quick glance at the product's features and benefits.
Implement Relevant Keywords and Phrases
To succeed in AliExpress to Amazon dropshipping, you must play A-game in keywords and phrases.
Say you have a jewelry dropshipping shop; your product titles and keywords should rhyme with the search words of your audience. It's not just about jewelry. The real suckers search for specific jewelry, talk of, silver accessories, gemstone rings, ornate brooches, clay earrings, etc.
The occasion matters too. There are many types of jewelry. There are bridal rings, Mother's Day jewelry, jewelry for girlfriend, jewelry for wife, and so on. As much as the style can be universal, ensure the title and product description match your immediate target.
Like the snapshot below, the seller has a crucial target in mind. It is reflected in the product title.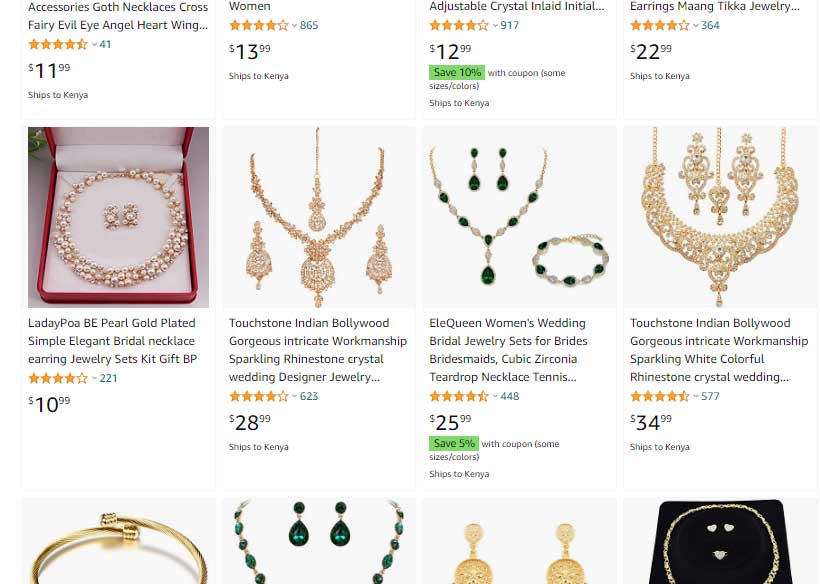 The thing is, AliExpress has dozens of earrings or quadcopters. So, meeting the average consumer's needs based on their search terms on search engines is paramount.
Use High-Quality Images
Did you know that 75% of online shoppers decide whether or not to buy an item based on product images? That's a reason to invest in perfect product images. If you don't want returns, it's also worth noting that 22% of returns are attributed to a product looking different in person.
There's need to emphasize that you must have high-quality and accurate images.
One good thing about most AliExpress suppliers is that they avail high-quality product images in plenty. It's recommended that you upload many images of the same product from different angles to boost sell-through. The more images, especially on social media, the better the audience engagement.
But as much as AliExpress suppliers provide excellent product photography, note that most have some Chinese marketing copy, so you will have to think of ways to translate it into English if you are targeting the American market.
This is not a walk in the park, but you can leverage many online tools to translate product descriptions and marketing copy.
Step 7: Manage Orders and Shipping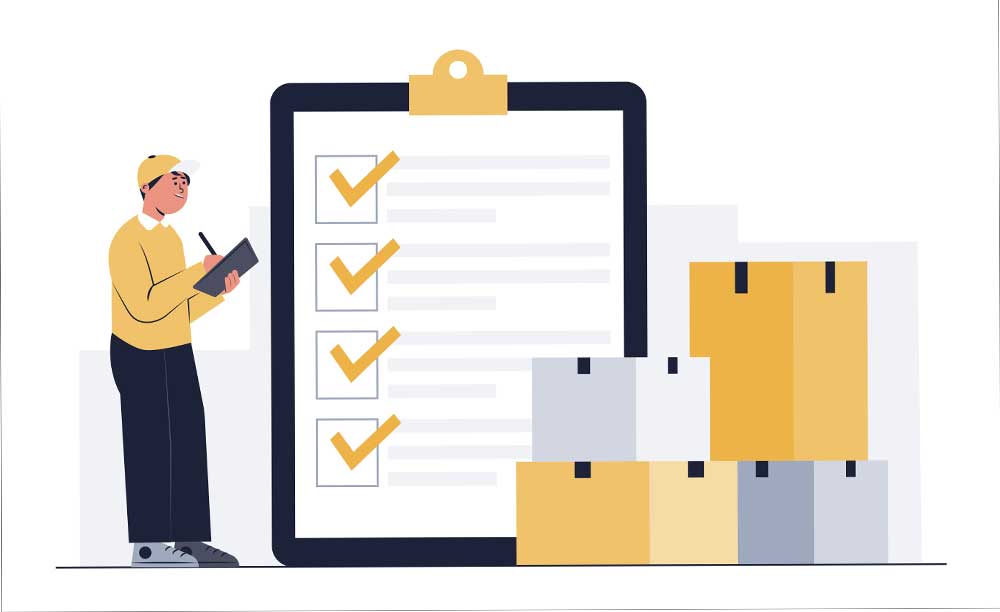 Now that you have everything set up, you need to have a clear plan for managing orders and shipping. Order management is vital as you don't want to list a product that is out of stock or with the wrong pricing. In the same token, shipping is crucial as it directly affects consumers' purchase decisions, with most opting for fast and free shipping. So, what's required of you here?
Set Up a System for Processing Orders
As a beginner, managing inventory can be hectic and overwhelming. Luckily, there are many dropshipping tools that you can leverage to stay on top of inventory management, repricing, and order procession tasks. With inventory management, repricing, and processing orders on autopilot, you can eliminate human errors and focus on other aspects of the business.
Understand Shipping Options and Delivery Times
Another problem with dropshipping from AliExpress to Amazon is the shipping and delivery times. Now that most products are shipped from China, the shipping charges are quite high, and the delivery takes longer.
But it all depends on the seller and the available delivery options.
You need to understand that with AliExpress Standard Shipping, delivery takes 15 – 45 working days, while for AliExpress Premium Shipping, delivery is from 7 – 15 working days. Find out what works for you best and clearly indicate this so customers can be aware their orders will take some time to arrive.
Maintain Customer Communication
As you may be aware, the customer is king. That said, invest in proper customer service infrastructure across multiple channels. According to statistics, 94% of buyers say that a positive customer service experience encourages them to repeatedly buy from the same brand. Ensure no customer's message falls through the cracks and they are satisfied with your response.
Step 8: Monitor and Optimize Your Dropshipping Business
You may have set up your dropshipping business, but that's not the end. You have to monitor, optimize and scale your business.
Track Sales and Customer Feedback
Tracking sales is paramount as it helps you identify patterns that can help you forecast future sales. Besides, tracking sales helps you understand your sales funnel better and prevent losses.
It's also important to track customer feedback to know what consumers think of the different products in your store. Tracking customer feedback is also fundamental as it enables you to know areas that require improvement, be it product quality, pricing, packaging, etc.
Adjust Pricing and Listings as Needed
You should also be actively engaged in adjusting prices and listings. What sells today for $50 may attract a higher or lower price tomorrow, so you have to think of how to streamline price adjustments. The best option is to use repricing tools. The listings, too, should be adjusted accordingly to ensure whatever you are selling is exactly what will be delivered.
Continuously Research New Products and Niches
To remain in business for long, you should also continuously research new products, as what is trending today may not be trendy tomorrow. Besides, new products are rolled out every day, so you need to be always aware of what is hotcake and what isn't. You can also consider exploring other niches to maximize your revenue.
Wrapping Up
That's it, folks, the ultimate beginner's guide to dropshipping from AliExpress to Amazon. While it may sound like an uphill battle at the start, establishing yourself is pretty easy. Understand dropshipping, set up accounts, identify products, calculate margins, create proper listings, and have an order processing plan. After setting up the business, remember to streamline processes and embrace the latest innovations to stay ahead of the game. So, what are you waiting for? Start your AliExpress to Amazon dropshipping today and make that extra coin!