Best Dropshipping Platforms To Scale Your Business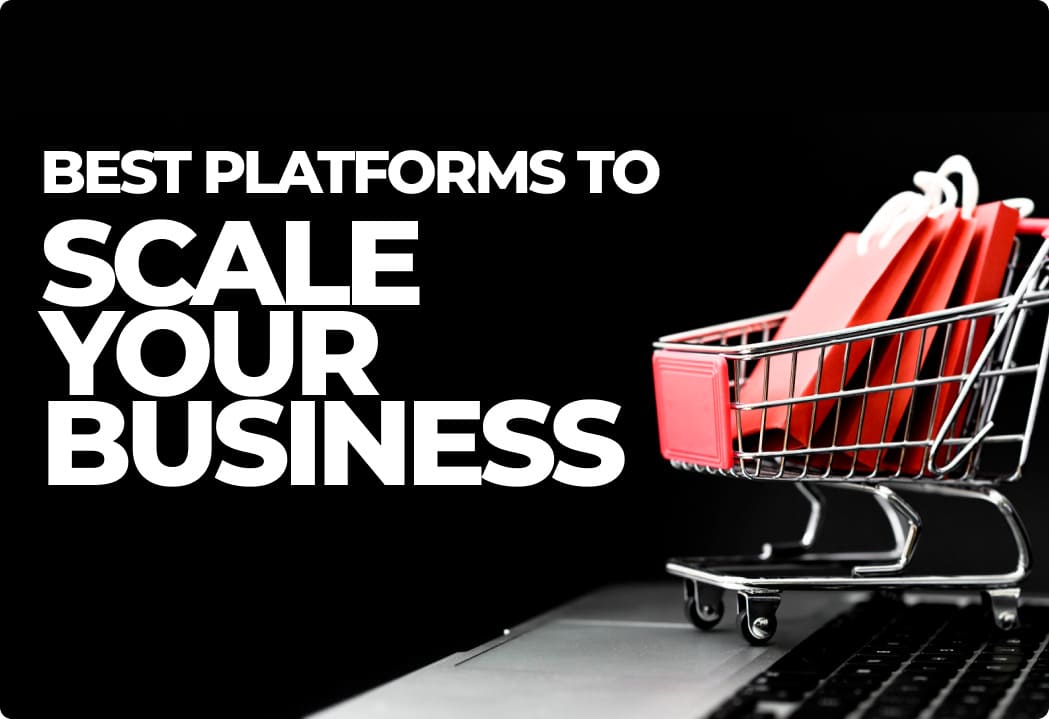 Why Use Dropshipping Platforms? Importance of choosing the right platform
Those who have ever experienced dropshipping know how ingenious and simple this trading model is. So naturally, any aspiring dropshipper wants to start making a profit as soon as possible. But, at the same time, your main question is: which dropshipping platform is better?
A correctly chosen platform immediately guarantees more than 30% success.
The e-commerce business is overgrowing, with new dropshipping platforms popping up regularly. But which ones deserve your attention? We will talk about this further.
Dropshipping platform selection is not just a superficial comparison of available and well-known sites; it analyzes all the pros and cons based on many parameters.
In this article, we will tell you about the best platforms for dropshipping. We will look at the most popular and time-tested platforms and several new but promising ones. After our detailed analysis, you can easily make the right choice
Factors to Consider When Choosing a Dropshipping Platform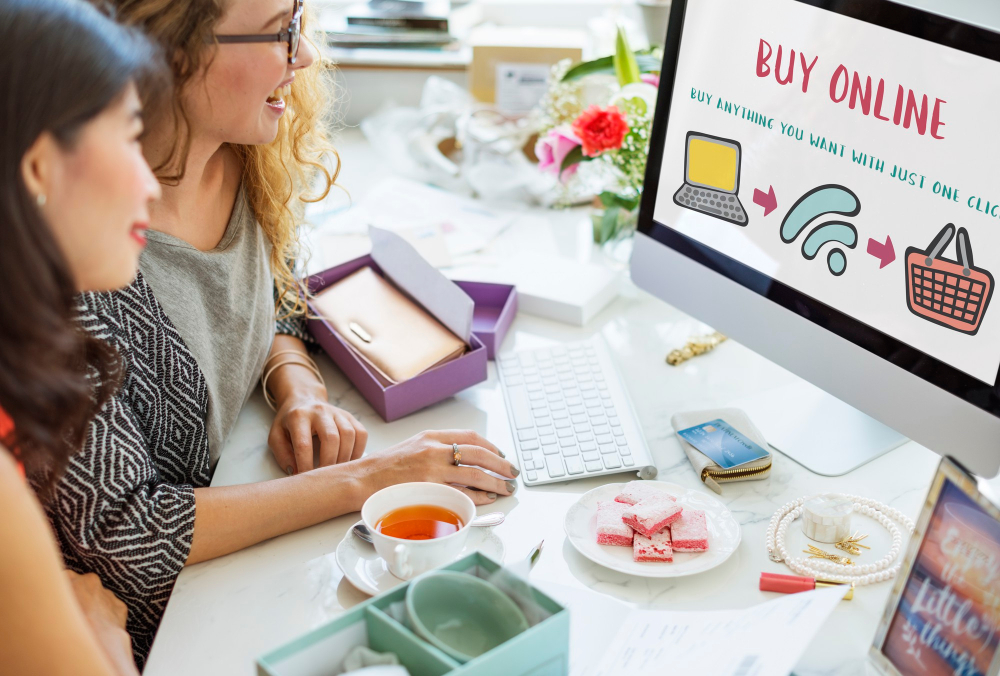 Several kinds of platforms for dropshipping:
Large trading platforms (such as eBay or Amazon). Register your store and start your business in an hour or less. It is ideal for beginners. You don't need to think through the design or spend money on advertising to attract buyers. Such trading giants already have a multimillion-dollar audience that makes purchases daily.

Over time, by gaining a good seller rating, your products will rise to the top of searches, and your store will gain popularity.

Own platform. This option is also suitable for beginners, but you must spend more time setting up your store. The best example of this kind of platform for dropshipping is Shopify.

You can choose the design you like for your store from free or paid options. In this case, you will need more effort to start selling. But if you are willing and creative, you can do it!

With Shopify, you create your own unique standalone online store. Of course, you must run ads on social networks or email newsletters to gain a target audience. But the competition is also reduced compared to large sites. Many successful Shopify stores have well-known brands such as Tattly or Pipcorn. Look for motivation and inspiration from successful users of the Shopify platform. Learn their approach and advice from experienced dropshippers working with Shopify. This place is worth visiting.

Another option is Third Party Hosting Platforms (e-commerce platforms). You must fill the so-called "container" with your goods and place it on the hosting. Many of them have ready-made templates and designs designed for dropshipping.
Let's look at the main criteria for choosing the right Dropshipping Platform.
Product selection and availability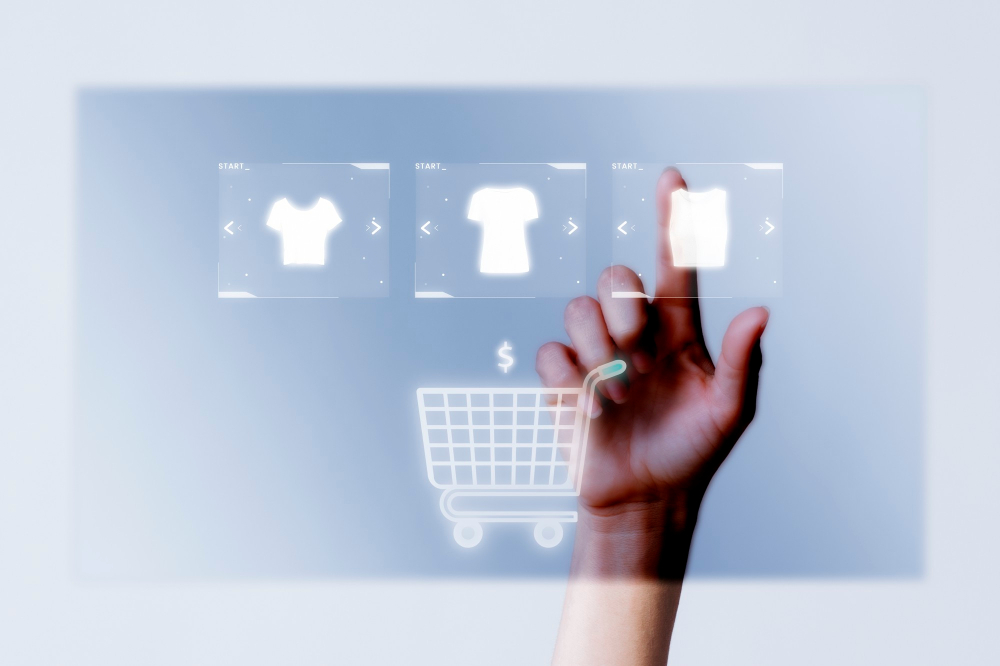 This item is directly related to your customers. Try to choose a platform with the most simple and understandable interface for potential buyers. Test and analyze all available templates and designs. Put yourself in the place of your customers and feel how convenient, understandable, and enjoyable the shopping process is in your store.
Always remember that people like you are sitting on the other side of the monitor. Everyone wants fast, comfortable, and profitable shopping. Pay attention to the design of your listings. Each product must have sufficient images and a detailed, accurate description. The buyer should not have additional questions when visiting your store.
Pricing and fees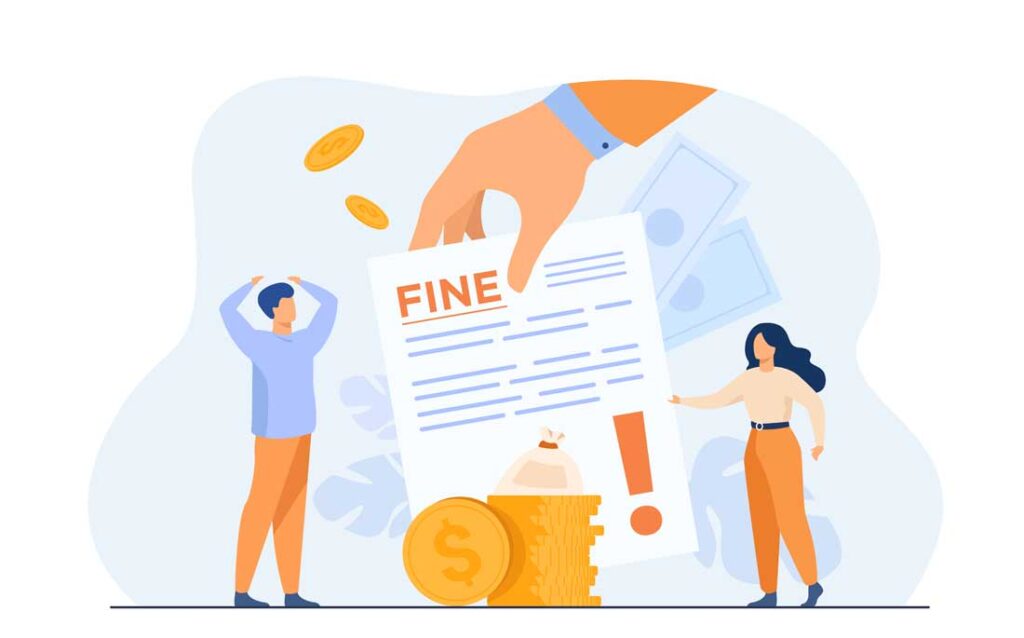 Each dropship platform has its rates and prices. The cost depends on the functionality or the number of added products. Always include the cost of paying for the site's services in the final cost of your goods. It will avoid losses. Calculate your resources at the initial stage. Start small, and as your business grows, you can expand the range of available options your site offers. For example, you can order internal advertising on eBay, and Shopify offers a large selection of paid designs.
Customer support and ease of use
Communication with buyers is critical to your dropshipping business. Any business is a relationship between people. Strive for friendly communication with any buyers, regardless of what question you are asked. People often ask questions about products. No matter how detailed a description you make for the listings, it is only possible to consider some things. Any questions from buyers are a potential deal.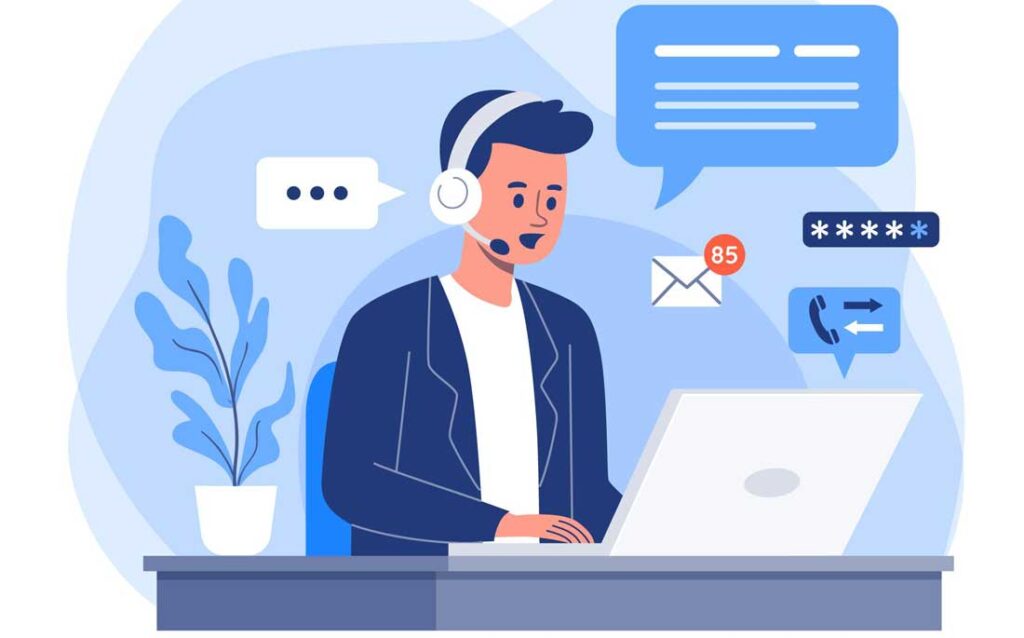 Therefore, it is in your interest to interact with people in such a way that they desire to purchase in your store. No one likes to waste time waiting. So the faster you respond to buyer messages, the better for everyone. If you work with eBay, then you will receive notifications by email. Any other sites have their ways of communicating with customers.
Convenience and speed of interaction are two criteria on which high-quality customer support is based. If the site does not provide a way of interaction between the seller and the buyer, then set up support through popular messengers.
You must be in touch most of the time, reducing response time and avoiding your customers leaving for competitors. Responding in time to emerging difficulties or misunderstandings with orders is also essential. A quick solution to the buyer's problem makes keeping the seller's rating high and a good reputation possible. Reviews are critical. Before making a purchase, most people read product and seller reviews. Therefore, establishing good relations is extremely important.
You can find out the opinion about the work of those platform support from customer reviews or on social networks. Also, try to contact the platform's sellers as potential buyers, and you will appreciate the convenience and quality of support yourself.
Shipping and fulfillment options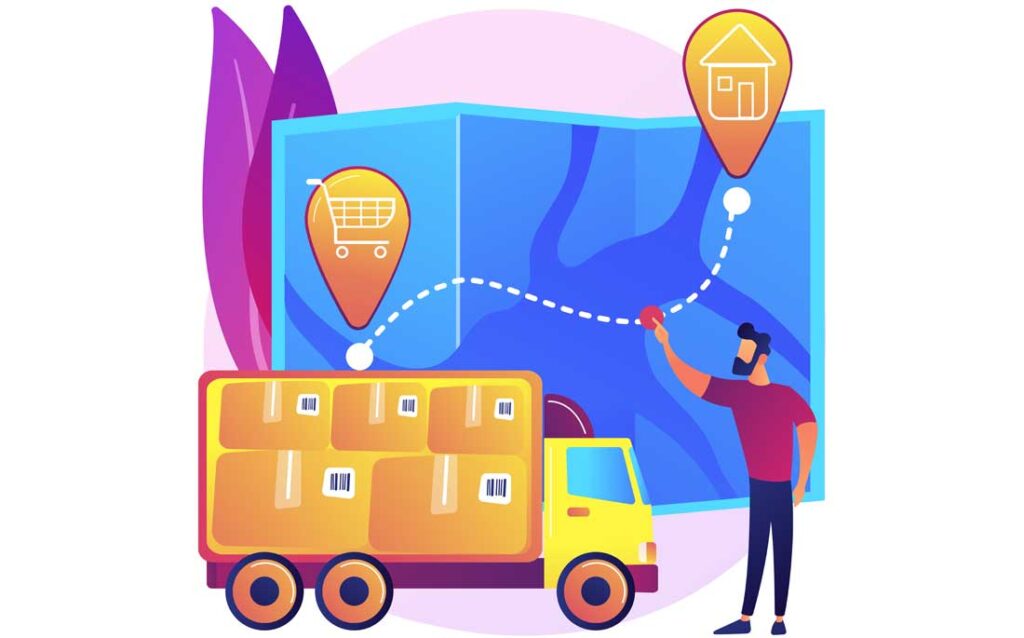 It is inextricably linked to your supplier. You will always receive the delivery service the supplier works with for order processing. It is essential to consider how this process takes place, whether you have to process orders manually or the platform does it. It is also essential that the purchase process is convenient and understandable for the buyer.
Integration with e-commerce platforms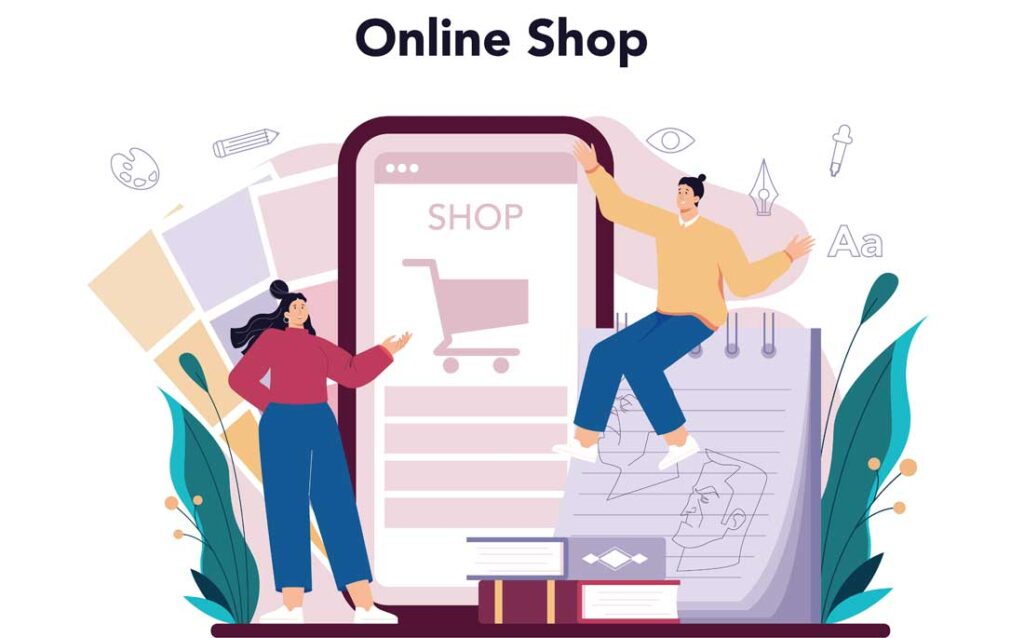 It is essential to consider what integrations the platform offers. By integrations, we mean mailing lists, payment systems, and other third-party services necessary for eCommerce business. When talking about payment systems, remember that it's best to provide your customers with multiple payment options (credit cards or PayPal are the most popular, but there are other payment systems that people use). Therefore, a dropshipping platform must be compatible with different payment gateways.
User reviews and ratings
The opinion of real users and their experience is much more objective than any advertising or official information from the site. An exciting and valuable addition to the dropshipping store will be thematic blogging. For example, you can review your products, thereby introducing hidden advertising. Or cover other topics related to your product category. Some platforms allow sellers to blog.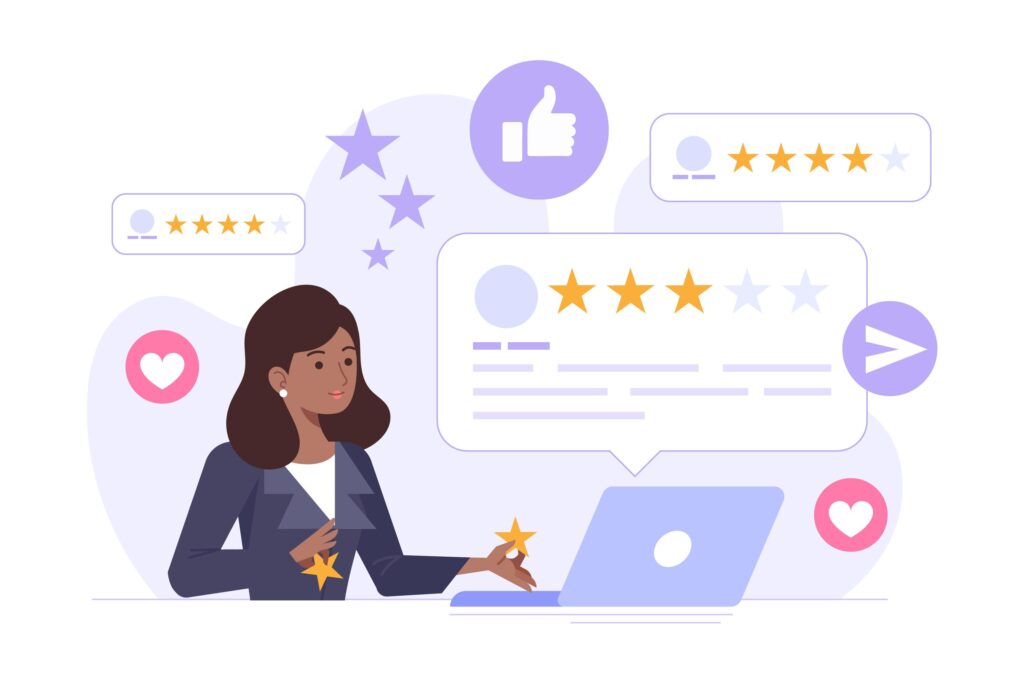 We want to give a warning to newbies. Don't expect to start a dropshipping business for free. Although the investment is minimal, it is necessary.
Another important point. Choose a platform with or without hosting. If you are a beginner, the first option (Shopify) is better. But if you are at least a little versed in programming, you can choose a platform without hosting (for example, Magento, WooCommerce).
If you want to download products and start selling without any problems quickly but need to make significant profits right away, choose large platforms like Amazon or eBay. But if you are willing to spend time, a little more money, and deal with technical issues but start earning faster, then your platform (Shopify) will suit you.
Best Dropshipping Platforms for Scaling Your Business
For beginner dropshippers, it is more profitable to open a store on a ready-made platform for the following reasons:
Saving money on creating your site – a showcase (or a full-fledged online store)
Speed of setting. You can start your business in a couple of hours (or even faster)
Large platforms have a lot of rules and restrictions, which, on the one hand, reduce your opportunities, but on the other hand, protect the space from scammers or unscrupulous sellers. It increases the confidence of buyers and, accordingly, their number.
Now let's take a closer look at the most popular dropshipping platforms to make it easier for you to make the right choice.
We have already talked about two eCommerce companies – Amazon and eBay. So let's start with them.
Amazon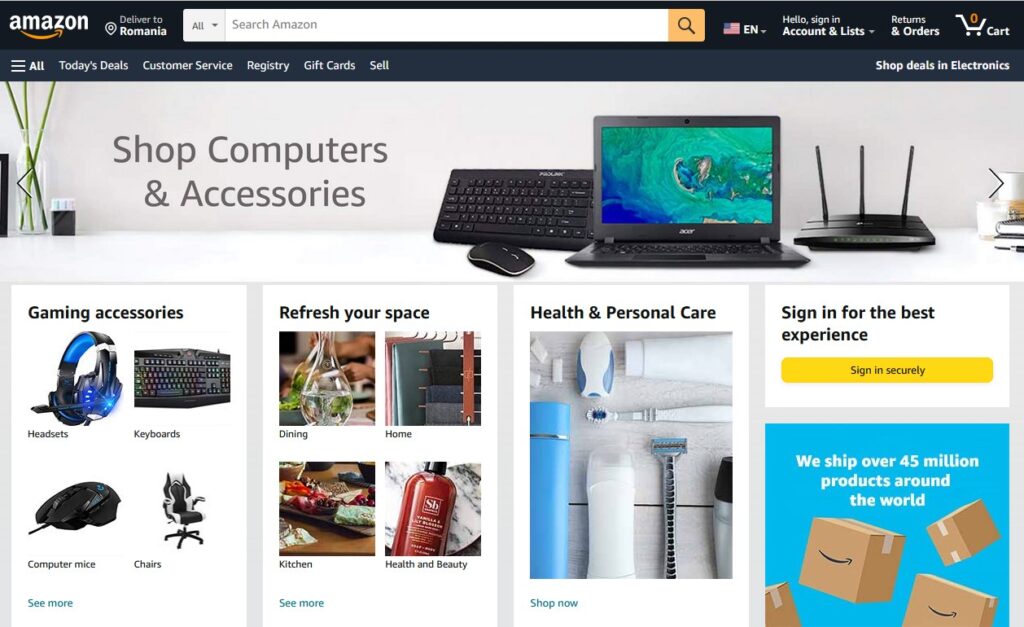 Amazon has several plans. On the individual, you pay a commission on each sale $0.99. There is also a fixed Pro plan. Its cost is $39.99/mo (while not paying a commission on each sale).
In addition, Amazon takes 15% of the total revenue. These fees seem high, but you can earn more from Amazon's massive audience.
Let's look at the pros and cons of dropshipping to Amazon.
Pros
Ease of account setup. Starting an Amazon dropshipping business is quick and easy without much initial capital.
As we mentioned before, Amazon is one of the largest marketplaces in the world, and the number of buyers is enormous. among a large number of potential buyers, it will be easy for you to develop your audience. Amazon now has over 300 million active users.
Internal advertising. You don't need to spend money on third-party advertising because Amazon has the option of internal advertising.
Cons
Amazon has a limit on the number of items sold. And Amazon has access to all your sales and information. Privacy is almost nonexistent.
You don't have direct contact with buyers. All requests are sent to Amazon support, which will contact you after the application has been processed.
Big competition
eBay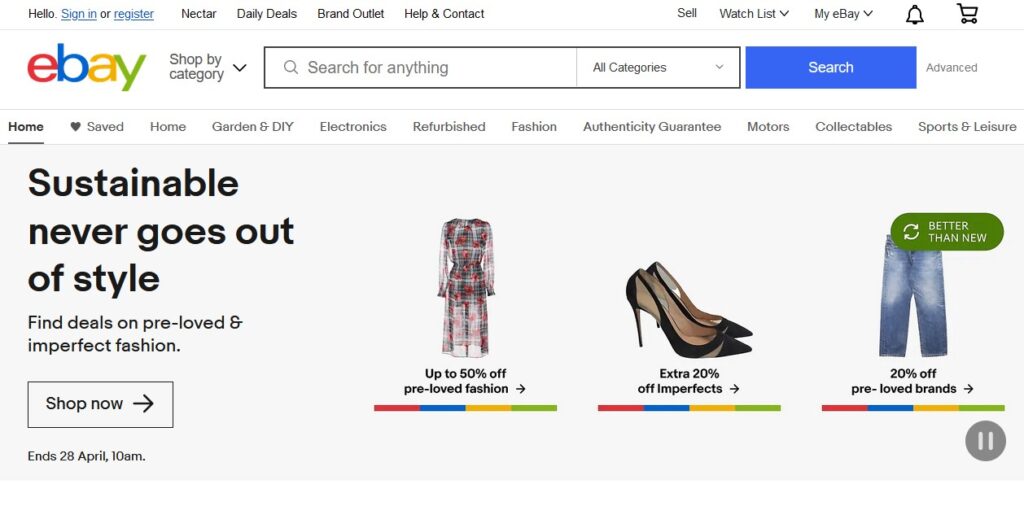 There are five plans on eBay, designed for a different number of listings. The price of the plan depends on the payment method: monthly or annually. Naturally, an annual subscription is much more profitable than a monthly one. You can check the rates on the eBay website for more details. Next, we will analyze the pros and cons of dropshipping on eBay.
Pros
eBay allows you to work with 200 listings for free
It's easy to set up a store on eBay and start selling quickly
Minimum initial capital. As mentioned, you can start with little money and pay no Plan.
Huge audience. eBay is similar to Amazon in terms of the number of buyers, as it is also one of the largest marketplaces in the world.
Just like Amazon, eBay has internal advertising, which saves your budget.
Cons
On eBay, the number of sellers exceeds even Amazon. So it creates a lot of competition.
The next thing follows from the previous paragraph: the impossibility of obtaining a significant profit. It is because the price bid must be reasonable. Otherwise, buyers will go to competitors with better prices.
Rigorous selection of goods. eBay has an extensive list of prohibited items. Even if you accidentally add a prohibited product to your store, you will be punished by a fine or the store's closure.
Shopify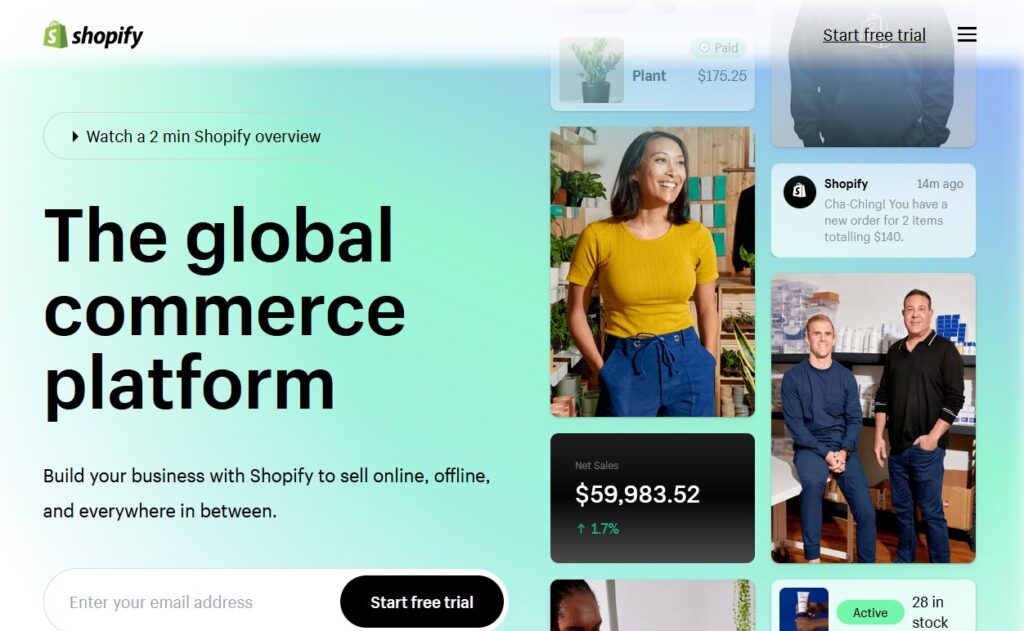 Another excellent platform for dropshipping is Shopify. It is not a marketplace but a platform you must fill with your content. Shopify is a constructor for a dropshipping store. You can choose the design and colors and create your unique store. Shopify gives a free trial period of 14 days, and then the subscription price will be $29/mo.
Pros
Designs to choose from. Shopify gives you ten free templates; you must pay for the rest.
Ease of use. Creating an account on Shopify is more complex than on a ready-made marketplace; moreover, it is pretty simple and understandable even for beginners.
The ability to not pay a commission on sales in case of using the internal payment system Shopify Payments.
A blog where experienced dropshippers share their experience and other helpful information.
Prompt support.
Cons
The need to purchase a domain.
Paid templates and modules. There are free ones, but you must pay for most of them.
Limited features compared to a full-fledged site. Shopify is still a constructor, and its features are limited within its functionality.
Woocommerce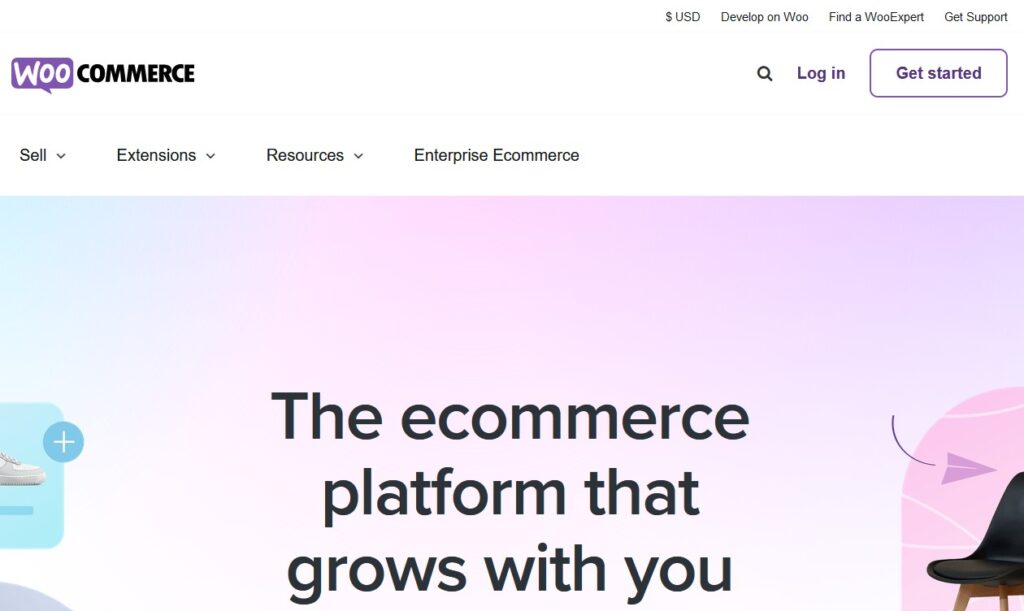 According to the statistics, Woocommerce takes the leading position in popularity, overtaking both significant marketplaces and even Shopify. Woocommerce work through WordPress. It allows you to create stores of different sizes, with different assortments, selling in different areas.
Woocommerce doesn't have pricing plans, meaning it's essentially free. But it's more complicated. You will have to pay for the WordPress that runs Woocommerce. So you must pay $2-$14/mo for a basic WordPress hosting plan and $10-$20/year for a domain name.
Working with Woocommerce, you are working with open-source code. It is free to download and install on your computer. It's great for small businesses looking to grow quickly and exponentially. So let's take a look at the pros and cons of Woocommerce.
Pros
The good SEO optimization.
Responsive technical support.
Variety of functions and plug-ins.
No need to understand technical issues.
Cons
The need to buy a domain and a template in WordPress.
Paid additional features.
Complex WordPress interface (at first, it seems confusing and incomprehensible, but according to users, they quickly get used to it).
Magento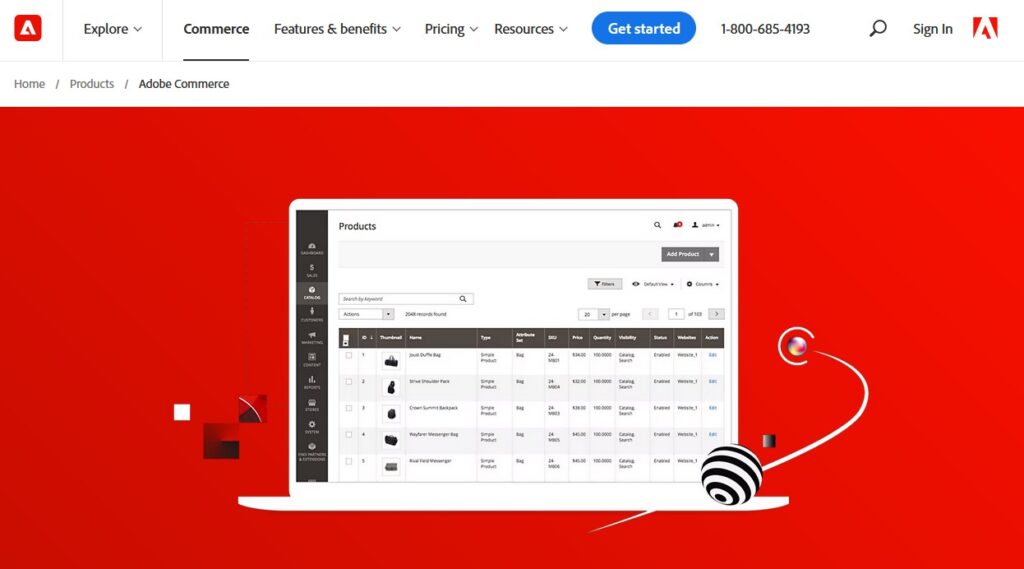 Magento is as open source as Woocommerce. However, this platform is less popular than all of the above. Magento powers only 8% of dropshipping stores. However, we decided to pay attention to this platform as we consider it promising and exciting. Magento is currently free. But you want to expand the possibilities and improve your dropshipping business. In that case, you can hire a developer to help you. As experience shows with business growth, online store owners resort to this solution.
From the pros, we will highlight the many opportunities for improving the online store. But at the same time, it can be attributed to the cons because this requires specific technical knowledge and skills. Magento solves this problem by providing online training courses.
We will refer to the cons, first of all, the need to buy hosting. If your store is complex in structure and voluminous, then this may entail additional costs.
The second significant disadvantage of Magento is the need for more technical support. If you have any difficulties or questions, you must figure it out yourself or seek help from other users. And most of the time, it's not free.
Conclusion
So we have considered the most famous among the best platforms for dropshipping. Each has pros and cons. If you are a beginner and heard the word dropshipping only yesterday, but you want to start earning right now, then choose large marketplaces. It will speed up the process, and you will start making a profit today! If you have experience in online sales and understand the technical features of online store builders, try Shopify, WooCommerce, or Magento. You may have to devote more time to setting up and designing the store, but your business will increase.
Easync is always ready to make your business as easy as possible and save you time by automating most processes. Easync is a partner of Aquiline. Its tracking has long been recognized by all well-known markets and has a good reputation. With Easync and Aquiline, your seller rating will be as high as possible. So start your dropshipping business with Easync right now!