From AliExpress to eBay: The Ultimate Dropshipping Guide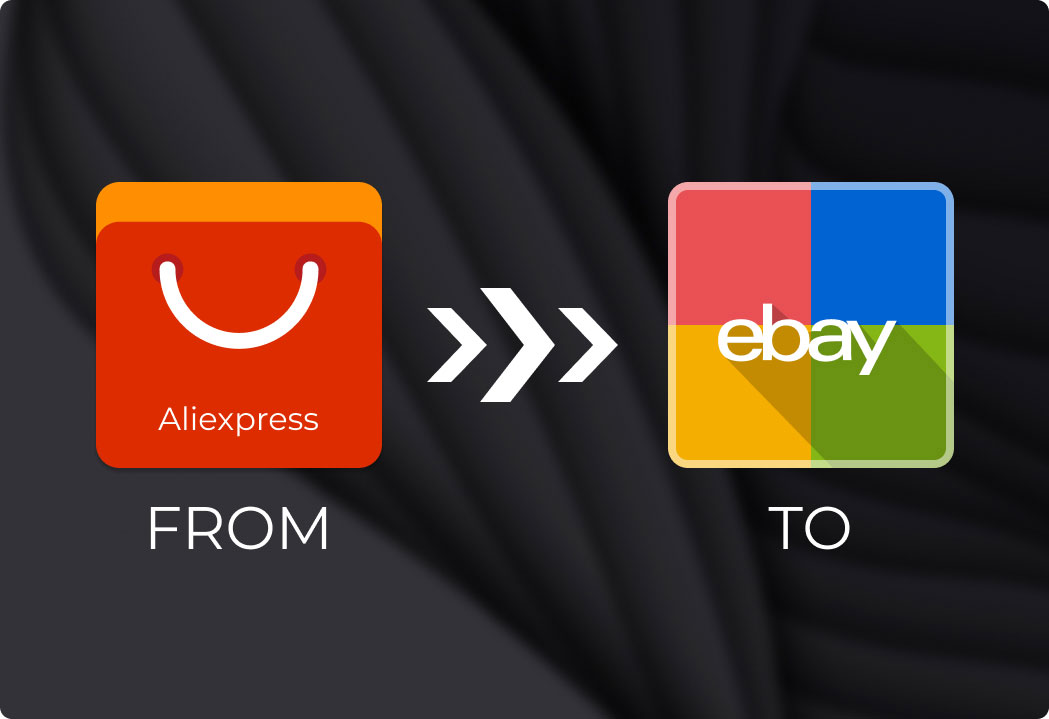 Surely each of you thought about opening your own business at least once. There are many options and ideas: services, sales, mediation, etc.
Of course, every type of business has its pros and cons. It would help if you had significant investments; there are considerable risks somewhere.
What is….
But today, we will talk about a unique type of business – dropshipping. This online trading model is risk-free and requires a minimum investment.
Dropshipping emerged in the early 2000s in the United States, during a crisis where people turned to online shopping to save on everyday goods. In a nutshell, dropshipping is essentially an intermediary business model, connecting suppliers and buyers. Though the concept isn't new, the online format makes it more convenient and faster. In today's world, transferring processes online has clear advantages over in-person interactions.
But today, we will talk about a unique type of business – dropshipping. This online trading model is risk-free and requires a minimum investment.
Here's a breakdown of the dropshipping process:
The dropshipper receives an order from a buyer.
The dropshipper places the order with their supplier.
The supplier ships the item directly to the buyer's address.
The dropshipper earns a profit from the difference between the supplier's price and the price they charge in their store.
Speaking about American dropshipping, we can identify one significant drawback. Prices from suppliers and the selling dropshipper are almost the same. That is, the profit is minimal. There is only one reason for this – a massive number of available offers on the American market.
Therefore, many business people turned their attention to China. The same goods that are on American marketplaces are much cheaper in China. The Chinese market is full of ideas and unique products that cannot be found in any other country.
When talking about Chinese dropshipping, the first thing that comes to mind is Aliexpress. This giant of the Chinese market has 200 million buyers. Aliexpress has taken a strong position in the world of dropshipping thanks to two essential points – low prices and a large selection of goods. Thanks to the low prices, you can make a big profit compared to other marketplaces.
The number of suppliers on AliExpress is enormous, so you will always have a choice. It is optional to stop at one supplier, and it is quite possible to cooperate with several. You can only do what is profitable and convenient for you.
AliExpress always provides opportunities for the development of your business. Experienced dropshippers sometimes joke that AliExpress was born to drop. And we cannot but agree with them, seeing a massive number of successful people in business who have made their capital on AliExpress.
Researching Products to Sell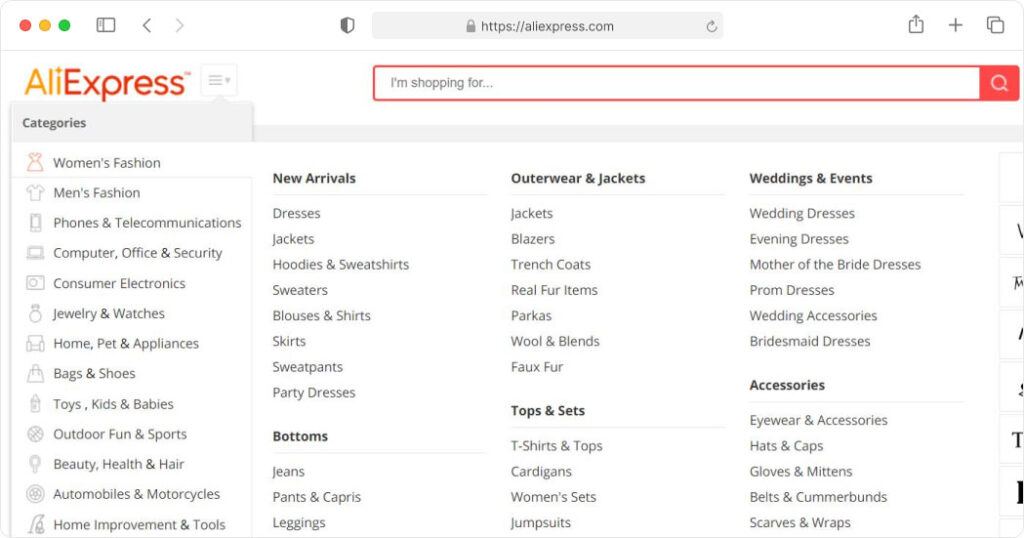 At the moment, AliExpress has 30 product categories. Each category has 10 to 20 subcategories. As in any marketplace on AliExpress, there are filters for searching. You can select products by cost, rating, shipping cost, and personal parameters for each category by topic, such as material, brand, color, size, etc. Thus, each product on AliExpress has up to 10 specifics. A massive selection of goods allows you to find more premium and budget solutions.
You are mistaken if you are sure the Chinese market is cheap and low-quality. Here you can find high-quality, expensive goods from large manufacturers famous for their high quality and an order of magnitude higher price. Yes, most goods are of the middle and low price segment. But you will find them here if you want to dropship high-end products. If we analyze the categories of AliExpress, we will see that they all contain consumer goods. That is what people need all the time. There are no antiques or, for example, ample equipment. There are specialized online or offline stores for this.
On AliExpress, you can make purchases at least every day because there is also food here. The Chinese are the most creative people, so even in the usual categories, you can find unusual goods (such, for example, glasses in the form of bat wings or cat-dog gloves and socks). Each product has a detailed description and a sufficient number of high-quality images.
How to find profitable products on AliExpress
AliExpress allows you to choose from a variety of products from different categories. Most of the goods on AliExpress are goods for which there is a stable demand (clothes, appliances, accessories, etc.). But even among popular products, you can choose those that will lead to losses. To avoid losses and make a profit, consider some principles for choosing profitable products on AliExpress.
At the beginning of your dropshipping journey, choose mid-value products. The shipping cost may stay within your profit if the price is higher. On the other hand, if the cost is high, then the demand for the product may be lower. In addition, you should wait to choose suppliers recently entering the marketplace.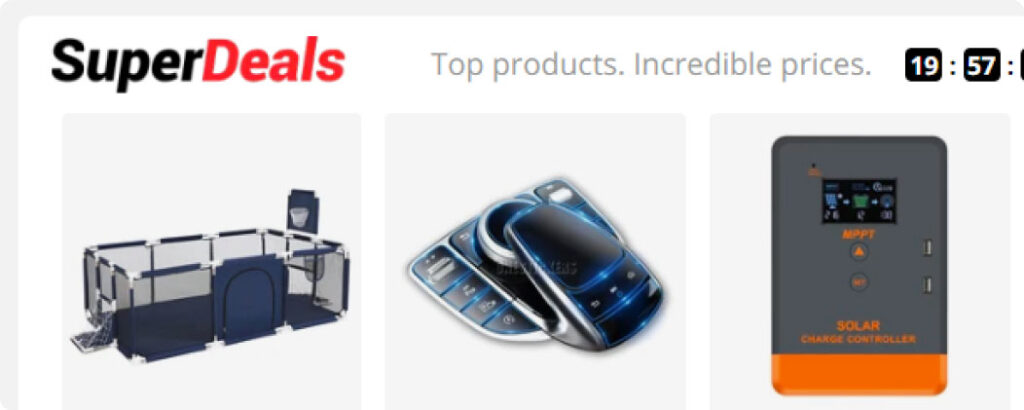 Choose products with small dimensions. As a rule, they do not cause transportation difficulties, which means faster delivery is possible.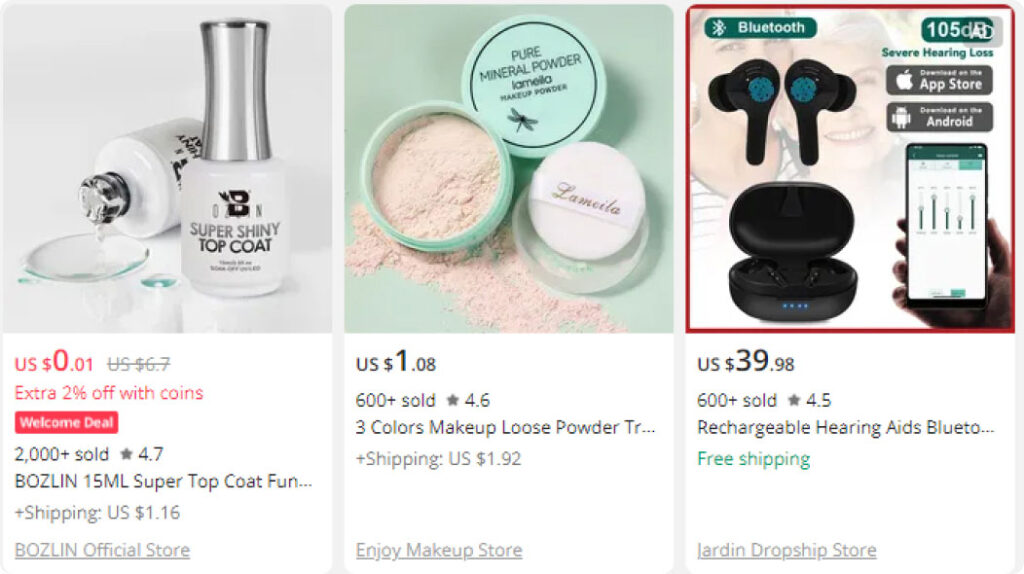 Calculate your profit. Consider the fees you pay. It will help you stay positive.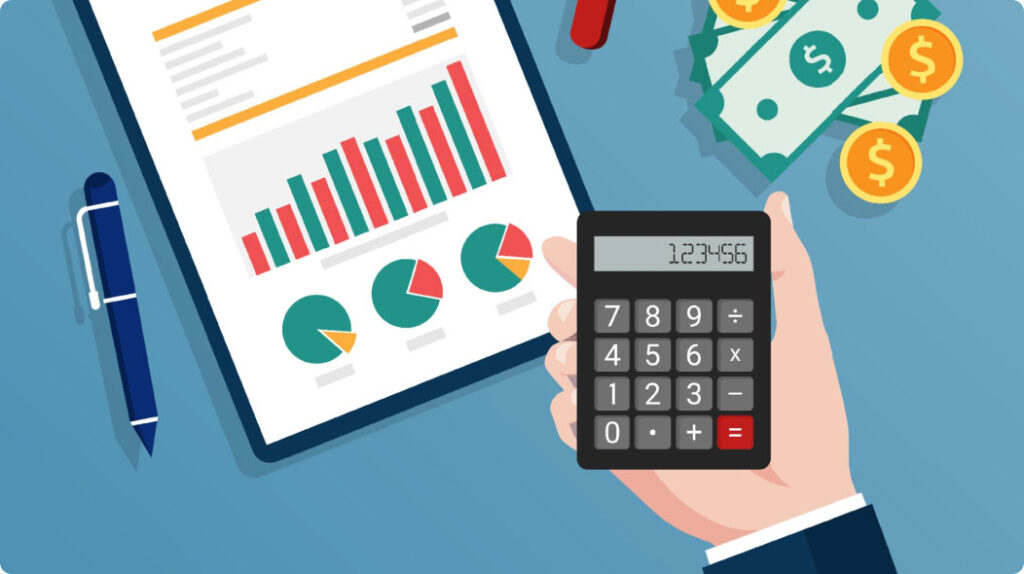 To reduce competition, choose unique products. Doing this will increase your chance of taking a solid position in your chosen niche. You can also find a supplier of unique goods and conclude a dropshipping agreement with him or agree on a personal discount.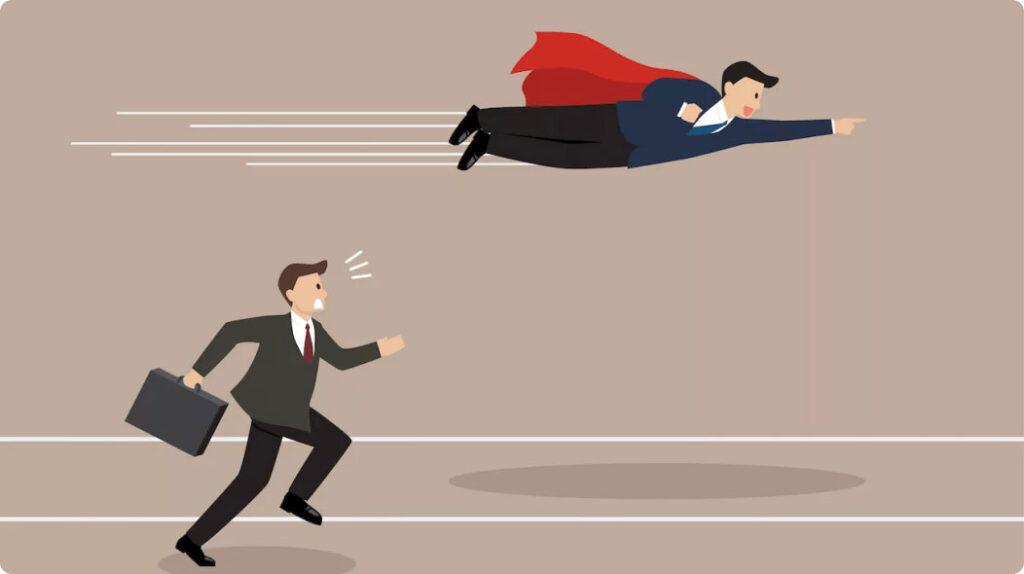 So, your goal is high-quality and inexpensive goods for which you can set the maximum margin. But first, take the following steps to search for top products on AliExpress.
AliExpress has an internal rating of goods 'Popular'.
You can search for products in each category by setting filters – product rating and number of orders
Another way is to use third-party sources. Social networks, channels, and communities – people always share their experiences buying and using goods. This search will take more time, but it is the most optimal.
Analyze popular categories on other marketplaces (Amazon, Walmart). For example, if goods are in demand on one site, there is a possibility of high demand on AliExpress.
Use google trends. It is a reliable service that forecasts fashion trends, customer demand, and seasonal products.
You don't have to stop at just one. You can combine or alternate these methods to achieve the best result.
To make it easier for you to choose, we have compiled a selection of the most popular products on AliExpress over the past three months.
1. Gadgets and accessories for them firmly settled in the first place. No wonder electronic technology has become an integral part of our daily lives. We fall asleep and wake up with a smartphone in our hands. We have to be constantly in touch. Otherwise, we feel uncomfortable. Smartphones are not only a tool but also part of the image of a modern person. Therefore, the following products for gadgets are trendy:
chargers, cords, and multi-USB devices.
power banks.
tripods, gadget holders, protective glasses, and covers.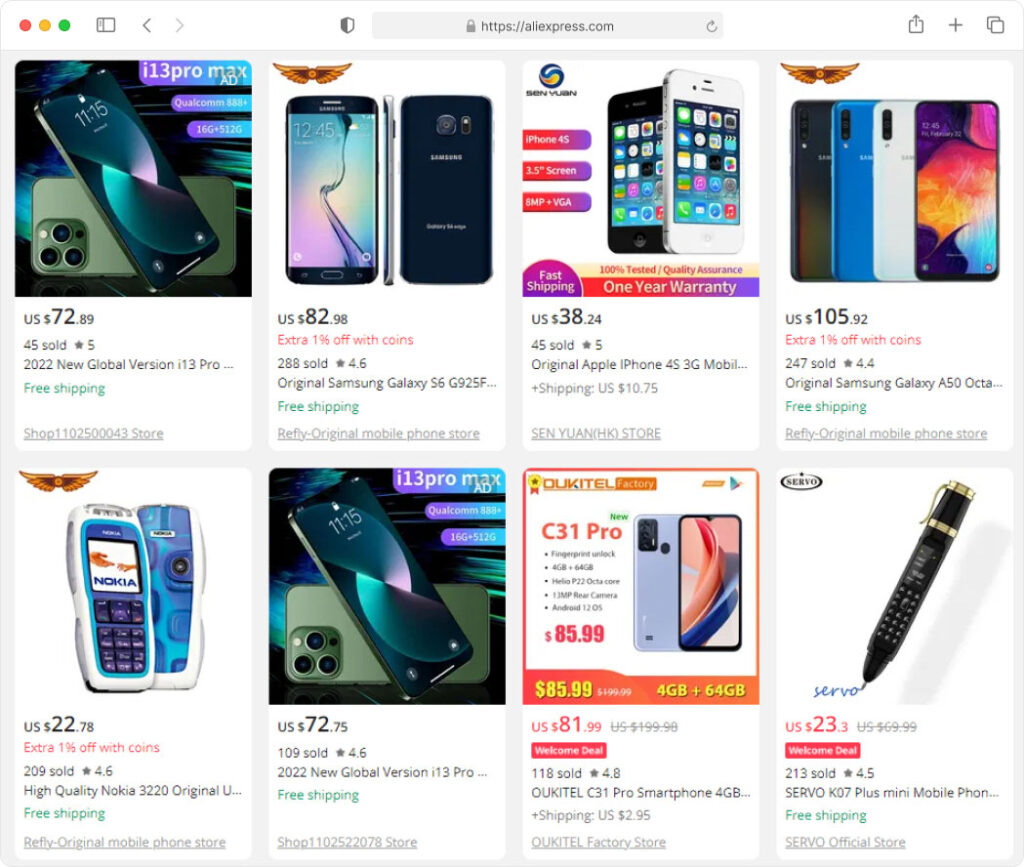 2. We give second place to sports topics. Fitness, sports, and proper nutrition have become popular in recent years. People began to follow their health, so the paraphernalia of a healthy lifestyle is in great demand. You can choose the following products from the sports category:
clothing and footwear for sports activities
sports bottles
medium-sized sports equipment: dumbbells, expanders, weights.
knee pads, gloves, and other protective ammunition
waist bags for running
fitness trackers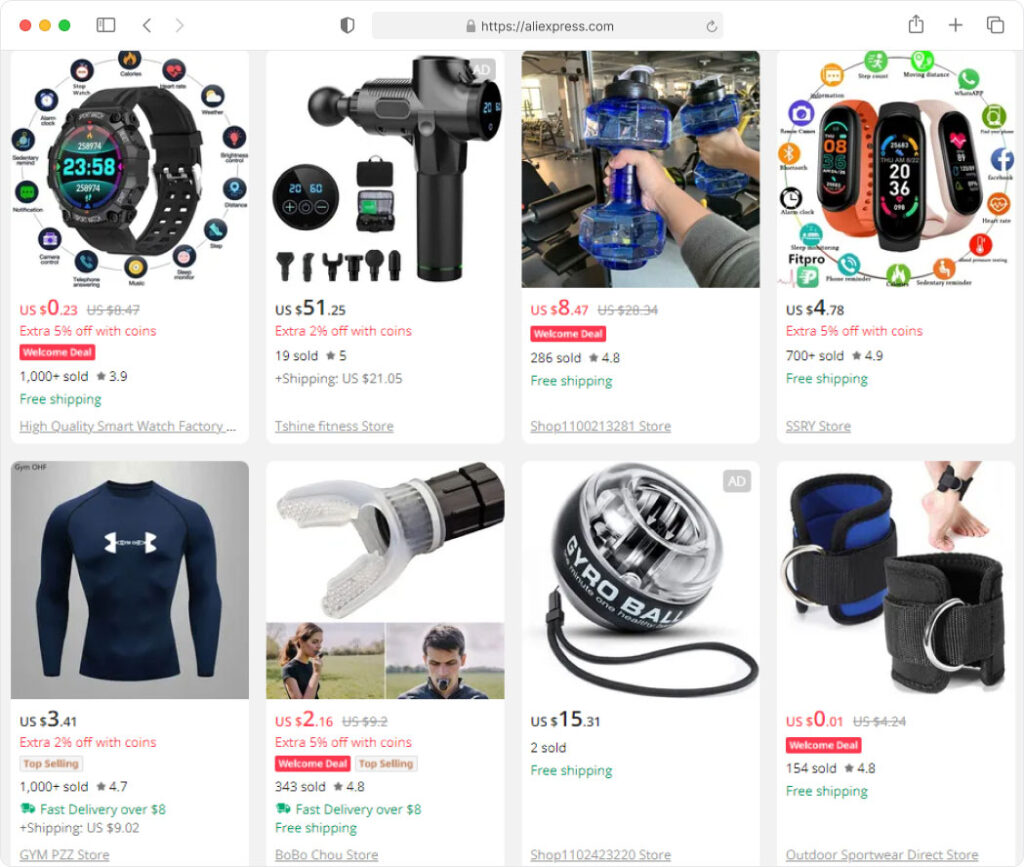 3. Beauty products. This category includes not only decorative and care cosmetics but also dietary supplements, perfumes, etc. over the past two years, the demand for goods in this category has grown by an average of 5% per year. Popular beauty products:
decorative cosmetics (mascara, lipstick, makeup brushes, etc.)
eyelash extensions, gel polishes
tools for beauty procedures (lamps for drying nails, tweezers, beauty glue)
face masks, hair masks, creams, oils.
vitamins and cosmetics for healthy hair and nails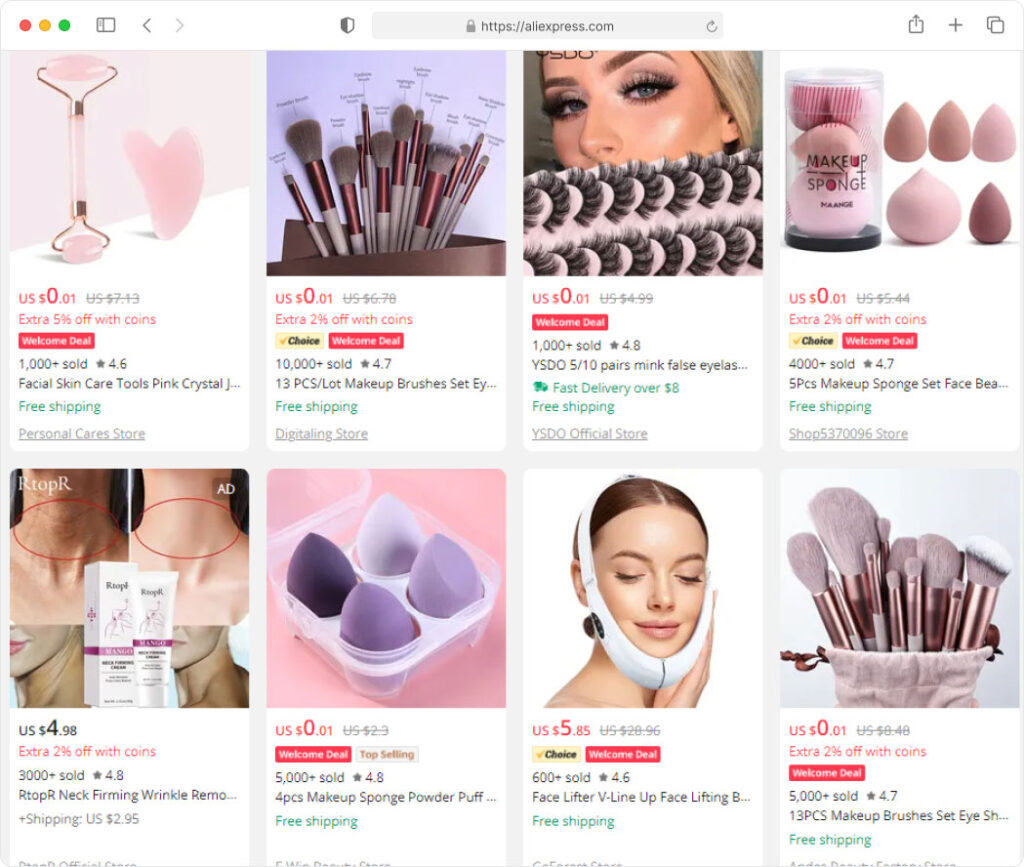 4. Household appliances. This category includes goods that are larger and more expensive. However, even if you're new to dropshipping, you can add this category to your eBay store. The markup on these items is high. If you have chosen products from little-known brands, do not hesitate to provide discounts to attract customers. Among the most popular products in the household appliances category:
coffee machines
toasters
multicookers
juicers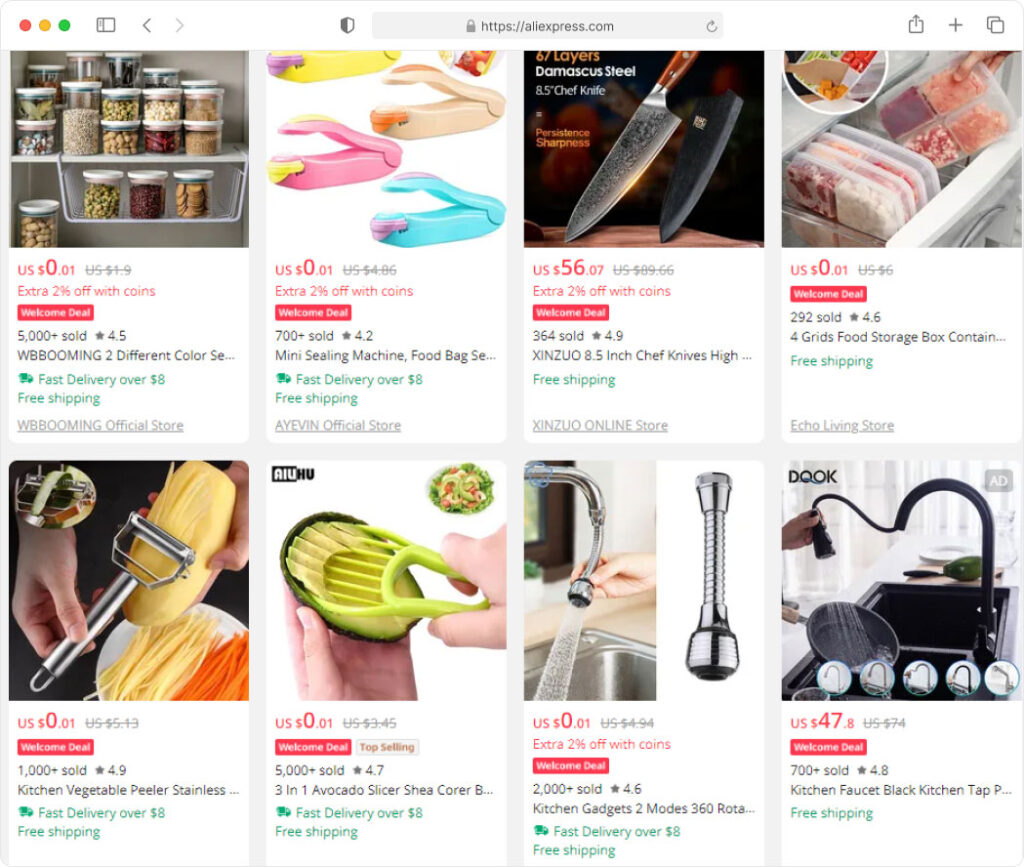 5. Another category of popular products is everyday goods: soap, shaving foam, dishwashing detergent, toothpaste, toilet paper, and washing powder.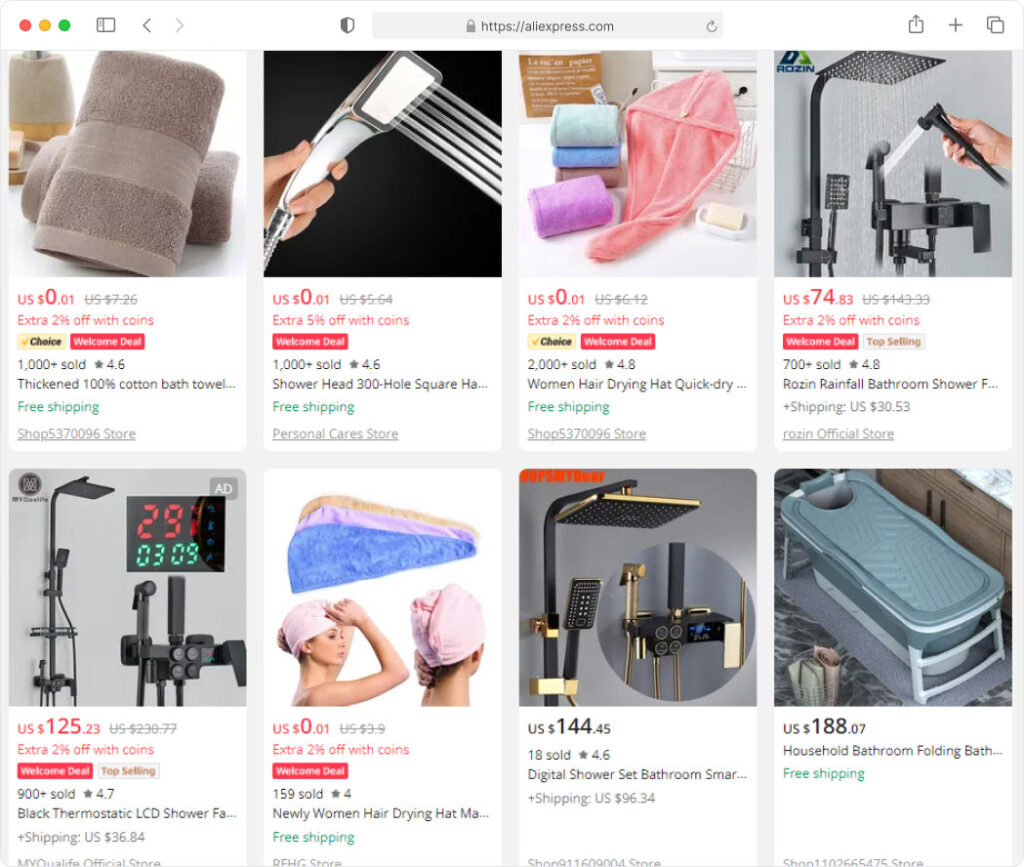 Identifying top-selling products on eBay
eBay is a great place to start your dropshipping business. According to unofficial data, about 35% of sellers on eBay are dropshippers. This figure shows that eBay is popular among droppers. There are several reasons for this. First, ease of use. Registration, adding listings, communicating with buyers – all this is clear and understandable on eBay. The second reason is the considerable number of buyers who shop online daily. In 2022, the number of registered buyers on eBay reached 180 million people. In addition, the commission from sales on eBay is relatively small – 13%. Another essential feature of eBay is the ability to sell non-new products.
eBay is constantly evolving and improving to support both buyers and sellers. There are new ways to pay for purchases. eBay is entirely self-sufficient and does not need external advertising. You can promote goods inside the site; eBay has all the tools.
According to purchase statistics, the most popular products on eBay are:
gadgets, electronics, and accessories for them
clothing and footwear
perfumes and cosmetics
collectibles (old books, medals, etc.)
As you can see, some popular categories on eBay coincide with the same categories of goods on AliExpress.
In addition to popular products, you must remember that there are also prohibited ones. eBay operates in 8 countries of the world, and each has its characteristics. You can find the banned items in each country on eBay itself. In addition, however, generic items are banned in all countries. Here is a list of products that cannot be added to your store:
1. Food products with a short shelf life. This item is distributed not only on eBay but also on other marketplaces. as a rule; raw foodstuffs can only be ordered from local sellers who provide fast delivery (no more than one day) and inappropriate transportation conditions.
2. Medicines. Medicines may only be sold by specialized vendors who have access and a license to do so. eBay doesn't have that permission.
3. live animals. Selling stuffed animals and animal materials such as ivory are also forbidden.
4. Art objects
5. Coupons and credit cards
6. Used clothes and cosmetics. eBay cannot be held responsible for the condition of used cosmetics or clothing, so this category has been banned.
7. Alcohol and tobacco products. As well as medicines, alcohol, and tobacco products need certificates and licenses.v
8. Pesticides, plants, and seeds
9. Services and real estate
10. Goods that pose a danger to human health or lead to illegal activities.
This list needs to be completed. Before adding products to your store, read eBay's list of prohibited items. It is crucial because eBay enforces strict sanctions against sellers who post a listing with a prohibited item. It can be either a restriction on the sale of goods or more stringent measures (lowering the seller's rating, deleting all your listings, or blocking your account).
Navigating the eBay marketplace to find product ideas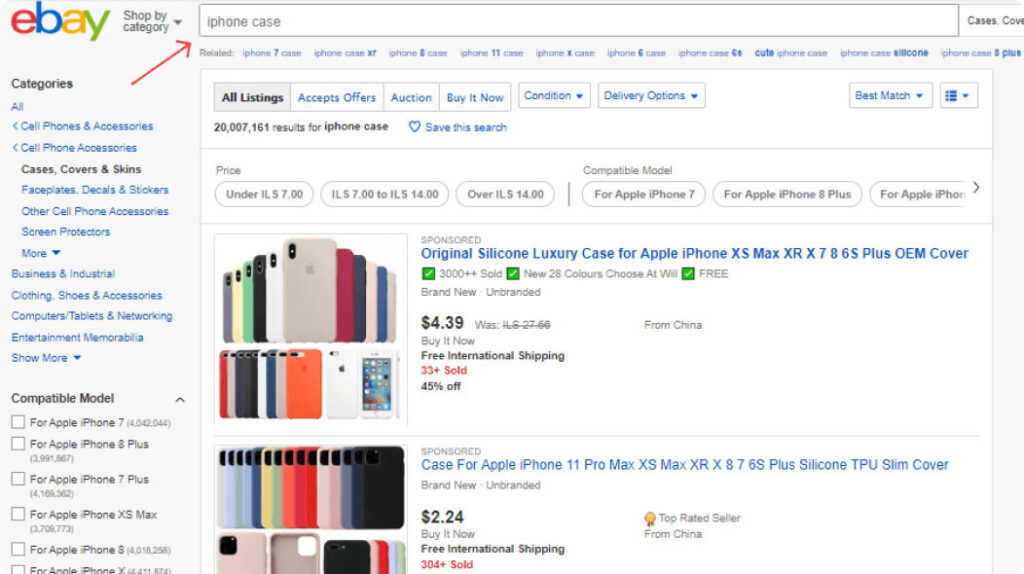 On eBay, like in any other marketplace, you can choose products by filters. But instead of stars and the number of sales, there is a selection by brands, parameters (color, size), and daily deals – this is a section of the most significant discounts for today. Here you can find the best deals. There is also a Sales & Events section – sales with good discounts. You can take ideas for choosing products in these sections. But remember that these sections may include completely different products every day.
You can study reviews of products or sellers and conclude their popularity. If there are no reviews for the product, it has recently appeared on sale or is unpopular. Such products are best avoided, especially for beginners in dropshipping. At the beginning of the journey, your goal is to promote goods for which great demand exists.
Setting Up Your Dropshipping Business Step by Step
Step 1 – Creating an eBay account
Creating an eBay account is very easy. First, click on the register in the top left corner.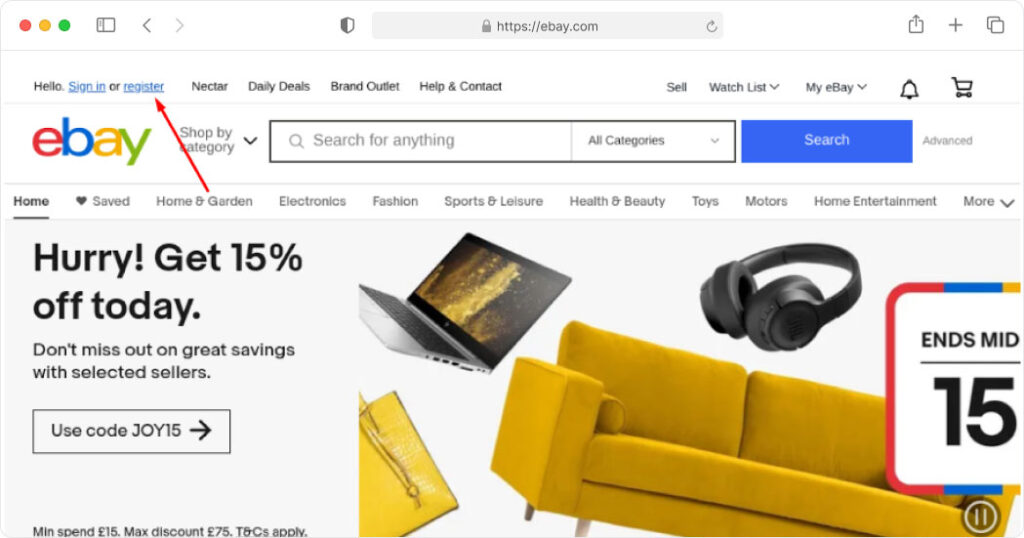 As you can see, the registration process on eBay is rapid and easy.
Step 2 – Setting up a PayPal account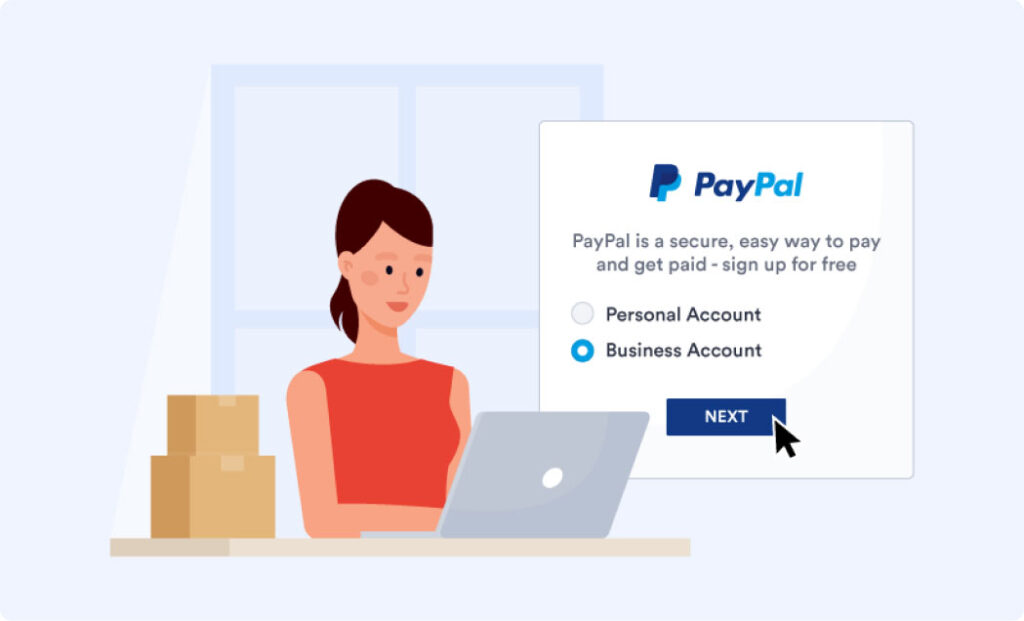 Paypal is the most popular payment method on most marketplaces. To enable your customers to pay for purchases, set up your PayPal account and link it to your eBay store. If PayPal is the most convenient payment method for you, then there is an option on eBay Tell Buyers that I prefer PayPal payments.
Step 3 – Setting up an AliExpress account
Registering on AliExpress is more accessible than on eBay or other marketplaces.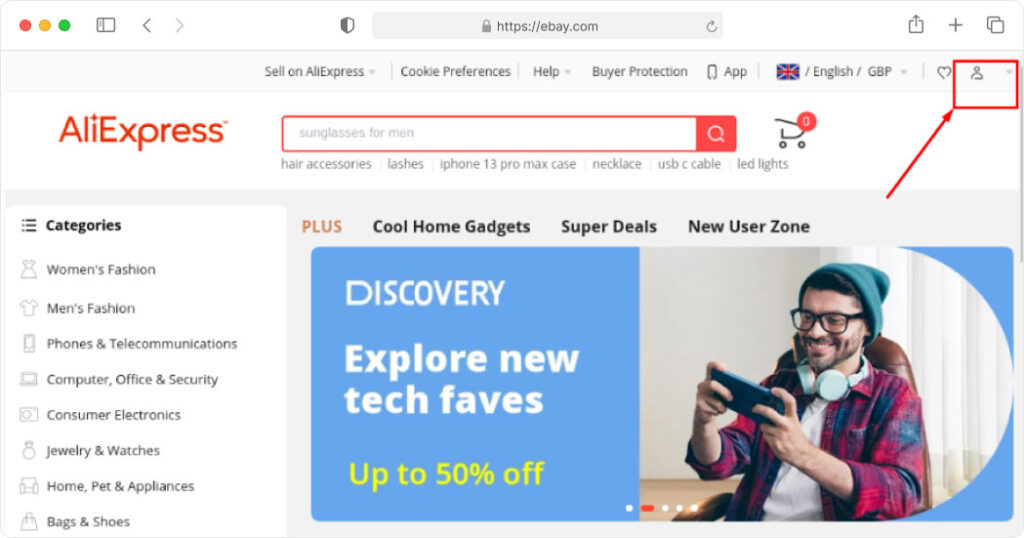 Select the icon in the upper right corner, fill in the data (work email and password), and the account is ready. Now you can select products and shop like a regular shopper.
Step 4 – Finding and working with suppliers on AliExpress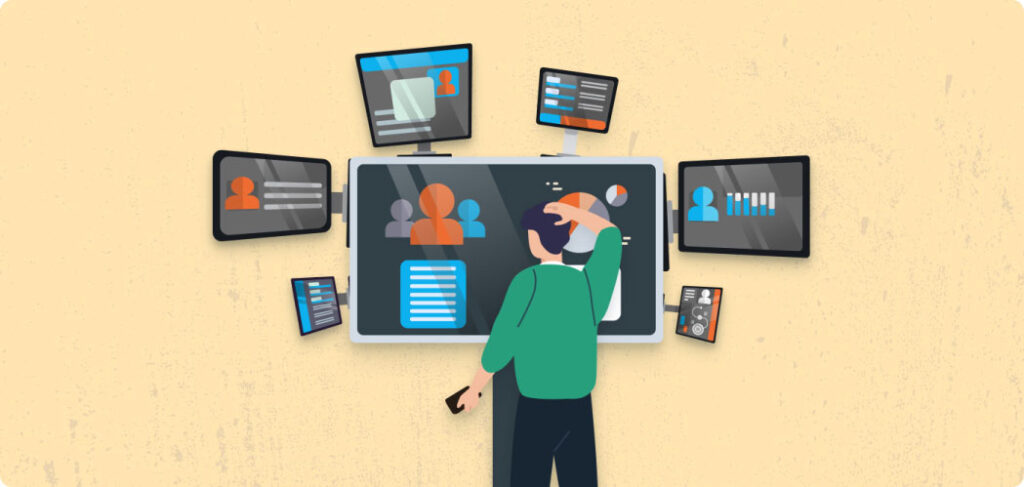 Choosing suppliers is one of the essential steps in your dropshipping business. The ideal option would be to find a reliable supplier that only sells high-quality products, ships just in time, and works with a fast shipping service. In reality, this is only sometimes quick and easy to do. You may have to change providers more than once. But don't be afraid to let go of things you don't like. Read reviews from genuine buyers. Check the supplier's hours of operation. If he just entered the market, does not have a single review, and does not inspire confidence in you, refuse to work with him. Even if his goods are attractively low-priced, avoid risking your business.
On the other hand, if you have the desire and ability, order the product from your potential supplier. So you can draw a conclusion based on your own experience. And it will be easier for you to decide on cooperation with him.
Step 5 – Setting up a website or online store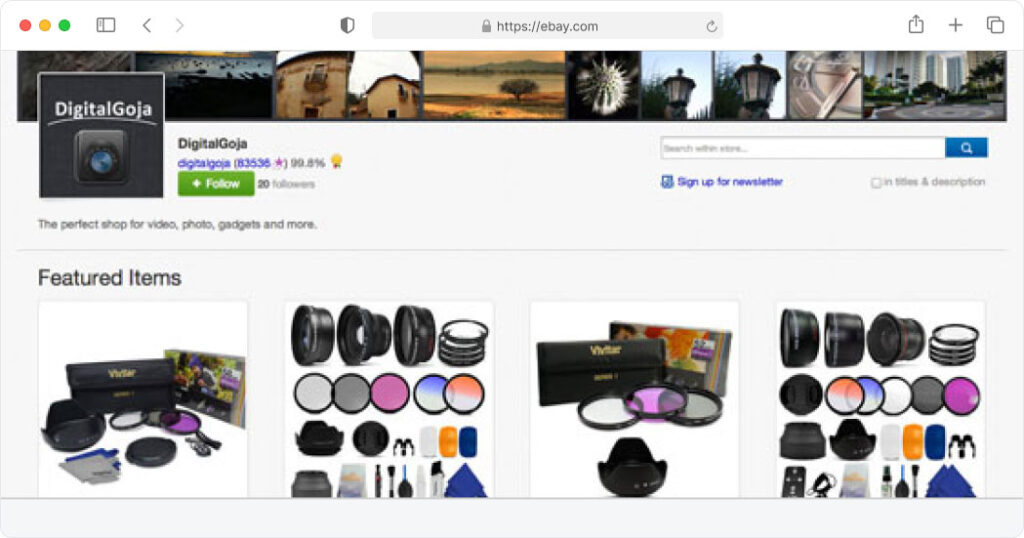 You decide what is preferable – a website or a store on a well-known marketplace. We can give some advice based on the experience of our clients. The first thing you should pay attention to is the products you sell. As we wrote earlier, eBay has a list of prohibited items, which is pretty impressive. If you want to sell something from this list in your online store, it's not worth the risk with eBay. Better create a website with an online store. In this case, the difficulty will arise only with the presence of customers. You have just started your business journey and need a target audience. In this case, advertising in social networks comes to the rescue. It is by far the best way to attract new customers. As your online store develops and advances, more buyers will come to you who share their impressions of shopping with you. But pay attention to a good promotion in the beginning.
Registering your store on eBay is an excellent option for a beginner. Yes, this site has many seller requirements, but eBay also has many advantages. Firstly, a considerable number of buyers every day. Your store will only be left with the attention of buyers in any case. Secondly, eBay is convenient with the available market promotion funds. You can attract buyers through eBay without needing third-party advertising services.
Listing Products on eBay
– Creating an eBay listing
Go to Seller Hub –> listings
Create a listing
After adding a listing, you can see how it will be displayed using the Preview option
you can choose one of the presented options:
List item – listing publication
Preview check how your buyers will see your listing
Save as a draft – you can stop and continue editing the listing later. template saved in drafts
Cancel – if you change your mind about publishing the listing, cancel this process.
– Importing products from AliExpress to eBay
To add listings on eBay, use the instructions from the previous paragraph. If you're adding a small number of listings, it's easy to do it yourself manually. You find the listing you like on Ali and copy it entirely to your eBay store. But if the number of listings is quite large, and it will be problematic to add manually, we recommend using Easync. All you need to do is add a list of product ids to this menu and click the button. The process will be fully automatic and will take no more than 10 minutes.
– Optimizing product titles and descriptions
According to statistics, headlines longer than 60 characters are the most popular. eBay puts up captions with a maximum length of 80 characters. Thus, consider your headline to meet this limit. The title should be informative and concise. Please find similar products from competitors and analyze their titles. The title should contain the keywords that buyers enter in the search bar. Do not include dimensions or color in the title. These parameters are indicated in the description. Format your headings well and beautifully. Do not use capital letters in every word. Avoid extra characters like asterisks or brackets. Extra characters can lower your product in search queries.
Pay due attention to the product description. Provide all necessary details. The more detailed information you provide, the higher the chance your product appears at the top of search queries.
eBay allows you to add 12 photos to a listing for free. Use this opportunity and add the maximum number of photos. If AliExpress offers more photos, choose the most successful ones and add them.
– Setting competitive prices and margins
When setting the price of a product, consider the price of competitors. Analyze and compare prices for similar products and set an average price. It will allow you to occupy a niche and avoid losses firmly. Also, take into account the commissions that you will have to pay eBay, PayPal, and pay for an automation service (if you use it).
However, remember promotions and discounts. It's a great way to attract new customers. At the beginning of your business, spend them more often. Use social networks and email newsletters.
Fulfilling Orders and Managing Customer Service
– Processing orders on AliExpress
Ordering on AliExpress is effortless. You select the desired product and click on the Buy now button.
Then enter the data and address of your buyer, and you're done. The goods are sent for processing and then sent to your buyer. Keep in mind the shipping side. Delivery time may increase depending on the supplier and the country where you do business.
– Handling customer inquiries and concerns
If you have any difficulties with an order on eBay, you can quickly resolve it by contacting AliExpress. Ali is always on the side of the buyer. Within 90 days, you can contact the seller and solve all the problems with the order. You can also open a dispute if resolving the problem directly with the seller is impossible.
Try to settle all your difficulties with your buyers on eBay peacefully. Reply to messages in time. Be polite in any conflict situation. It will positively affect your reputation and seller rating.
– Managing returns and refunds
Ali provides a free return of goods within 15 days from receipt. Be sure to specify this period when setting up your shipping policy on eBay. AliExpress returns the money if the goods still need to be received. Also, if the item arrives but needs to be of better quality, you can open a dispute and most likely receive a refund.
Always go to meet your customers. A good attitude is appreciated and guarantees that the buyer will return to you again. Similarly, it is worth building friendly relationships with suppliers. With long cooperation, you can get a personal discount from your supplier. In any case, choose to resolve all the difficulties that arise peacefully.
How to automate and optimize your business
The best way to organize your dropshipping business is to use an automation service. Easync can save you time and hassle when uploading listings or placing orders. The time you get, you can spend on attracting customers or designing your store. By automating all possible processes to the maximum, your dropshipping business will begin to develop much faster. You want to avoid rock for a hundred months or even years. We are sure you want fast, high-quality results, sales growth, and profit increase! Easync will help you with this. Start now, test the service for a free three-day period, and enjoy all the benefits of working with Easync.
Conclusion
So, we have considered the essence of the dropshipping process – from AliExpress to eBay. Like any dropshipping, it has its pros and cons. From the pros, we will highlight eBay's popularity and availability as a dropshipping platform. It is the best choice for a beginner. You will get the necessary skills and experience on eBay to run an online business. In addition, the commission from sales on eBay is quite loyal. If we talk about AliExpress, the main advantage is a massive selection of goods and low cost (compared to American marketplaces).
Suppose speaking of the shortcomings of AliExpress in the first place – long delivery. Also, among the many suppliers, it is sometimes problematic to quickly find the right one, and it takes time to choose one.
The only downside of eBay that may need to be clarified is the strict restrictions on selling certain types of products. Therefore, you must carefully study the goods prohibited on eBay to avoid future problems.
You must consider these key points when setting up your online dropshipping store.
Easync is always ready to help you grow your business!