The Ultimate Beginner's Guide to Auto Parts & Accessories Dropshipping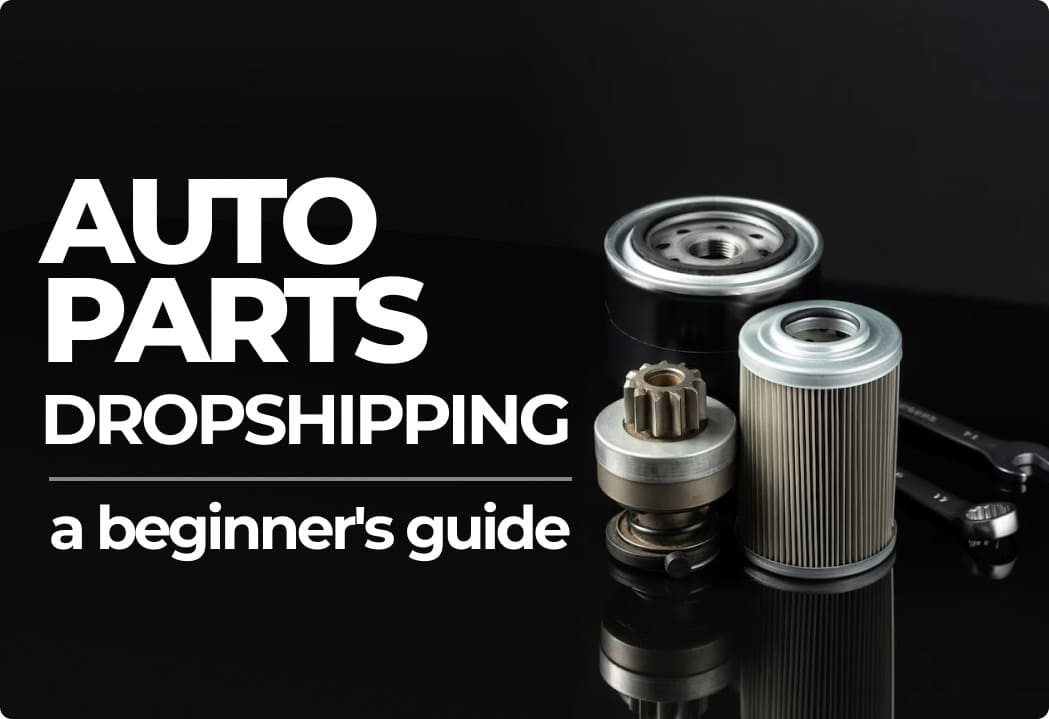 Auto parts and accessories dropshipping is among the most lucrative ventures. But as a beginner, getting started can be a challenge considering dropshipping is a relatively new business model, and the automotive niche requires at least some technical knowledge of auto parts and a passion for cars.
If you want to rev up your finances in this niche, this is the place to be. We have shared resourceful tips and advice on getting started, choosing the best sub-niche, sourcing suppliers, finding a platform, and scaling the business.
Getting Started for Beginners in Auto Parts & Accessories Dropshipping
Auto parts and accessories is among the best dropshipping niches in 2023 because of the high demand for automotive products. In 2022, there were close to 1.5 billion cars on the planet. These cars require parts and accessories for maintenance, repair, customization, and personalization.
The online automotive industry is growing exponentially. Data by Contrive Datum Insights Pvt Ltd. shows that the industry was worth $66.34 billion in 2021 and is expected to blossom into a $213.08 billion industry by 2029, growing at a CAGR of 16.02% during the forecast period. A simple check on Google Trends also shows that the interest in car auto parts and accessories has remained stable over time.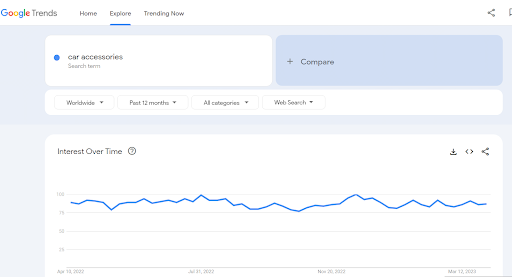 These statistics prove the auto parts and accessories dropshipping niche is a worthy venture. But what experience is required as a beginner? Should you enter this niche without experience?
While it's possible to get into the auto parts and car accessories niche without experience, it can be a mountain to climb. You need an automotive background and a passion for cars to thrive in this niche.
But this should not kill your dreams, as many entrepreneurs have succeeded without much automotive knowledge or passion. The secret lies in understanding consumer behavior and doing thorough research to find winning products.
Choosing the Right Sub-Niche
The auto parts and accessories niche is segmented based on several aspects. To start, there are OEM and aftermarket parts and accessories. The niche also has other segments, including driveline and powertrain, interior and exterior, lighting, seats and comfort, electricals, etc.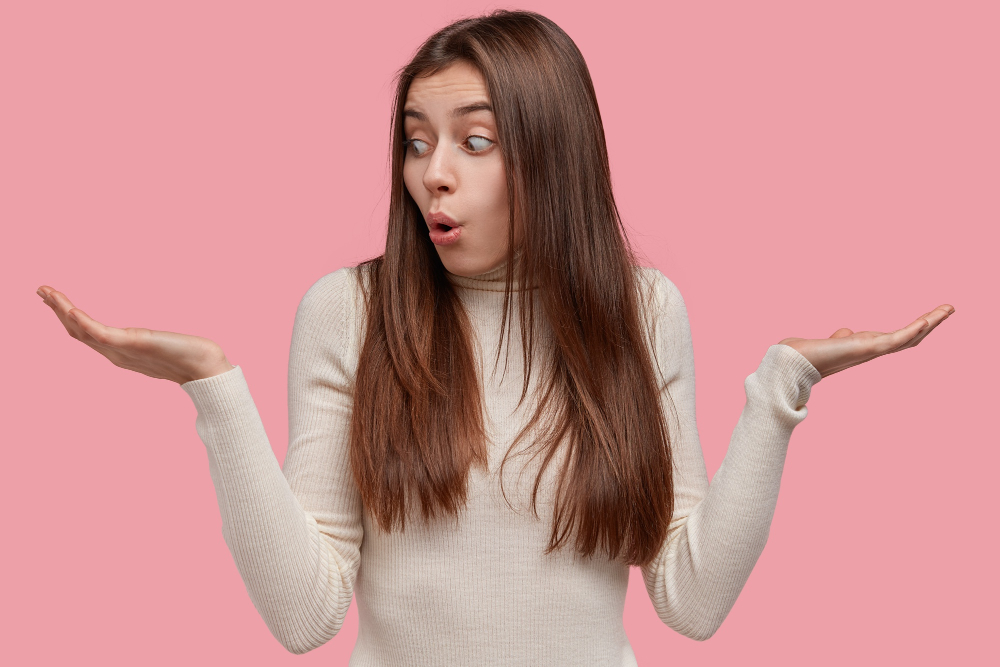 Each segment has dozens of parts. For example, if you were to go with interior and exterior, your focus would be on headlights, taillights, bumpers, side mirror covers, phone holders, GPS systems, steering wheel covers, grilles, interior and exterior detailing vinyl, LED strips, chargers, reverse cameras and so on.
Now, selling products from the entire niche can be an uphill battle. That's why we recommend that you choose a sub-niche to focus on instead of going.
Advantages of Choosing a Sub Niche
Reduced competition from other dropshippers
You will meet specific customer needs
You become an expert in the sub-niche
Better and targeted advertising
Improved SEO efforts
Factors to Consider When Selecting a Sub Niche
There are dozens of sub-niches in the larger automotive niche. So, what should you consider before settling for one?
Demand – Make sure there's demand for products in that niche
Competition – Assess the competition in the sub-niche and find gaps you can fill
Interest and passion – Go for a sub-niche you have an interest in
Expertise – Prioritize sub-niches you have expertise in
Monetization potential – Select a niche with high monetization potential (margins)
Starting the Supplier Search
Once you have a sub-niche, the next step is finding suppliers for your business. This is a critical stage as your supplier list can be the deal maker or breaker. According to statistics, 84% of retailers say finding a reliable supplier is the main challenge in running their business.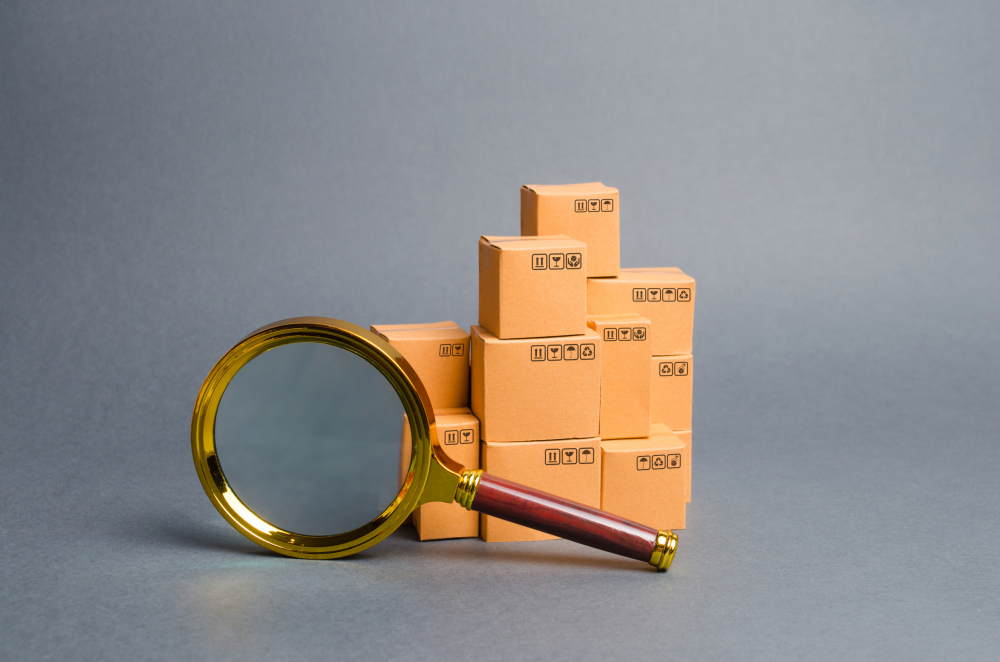 Suppliers impact several dynamics, including your brand's reputation, product quality, customer satisfaction, delivery time, and operation stress levels.
How to Find a Dropshipping Supplier for Auto Parts and Accessories
So, how do you find the right auto parts and accessories dropshipping suppliers? Below are some of the methods you can use to find suppliers.
Use Google search
Dropshipping directories
Niche scrapers
Attend automotive trade shows and expos
Order from your competitors
Vetting Suppliers
Now that you have a long list of suppliers, the next stage is vetting each one and ascertaining whether they can be trusted. Never make the mistake of engaging a supplier you haven't vetted.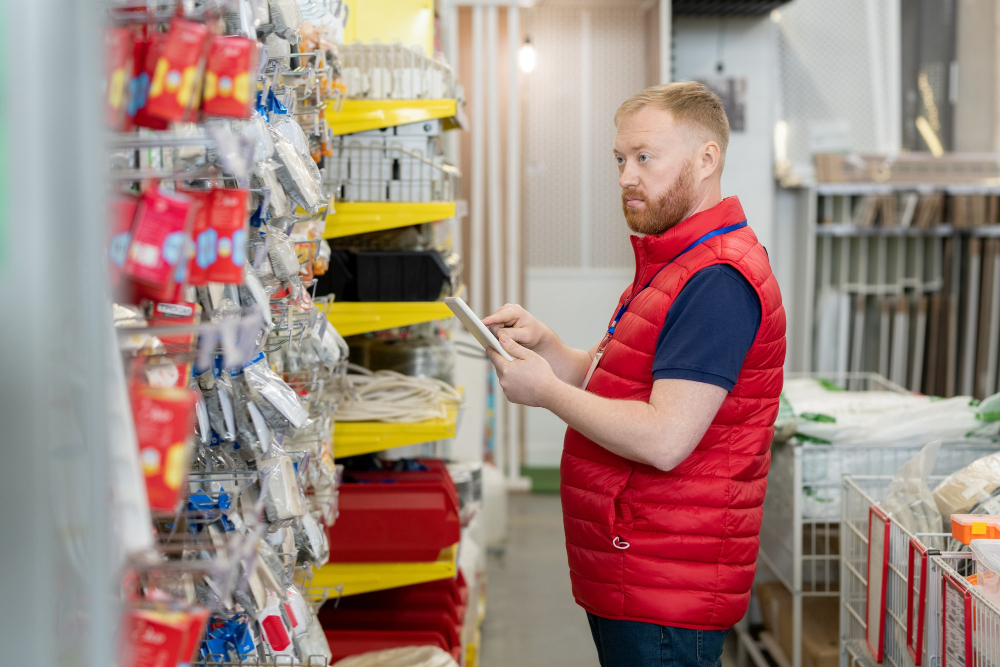 So, how do you vet a supplier?
First, check the company background, when it was started, contact details, and reviews. A good supplier should have been in business for a long time. It should also have contact details, preferably with the physical address of their headquarters or warehouses. For your assurance, you can even order a sample to gauge the product quality, packaging, and shipping and delivery time.
Top 10 Best Auto Parts and Accessories Suppliers
There are thousands of auto parts and accessories dropshipping suppliers. We understand that selecting the best suppliers can be hard for you as a beginner. But we have done the heavy lifting by sampling dozens of suppliers to come up with this list of the best auto parts and accessories suppliers.
1. Wheel Pros
Founded in 1994, the company is a household name in the auto parts dropshipping industry. It is known for quality auto parts, including suspensions, wheels, rims, and wheel accessories from top brands such as Fuel UTV, Fuel Off-Road, KMC Wheels, MSA Offroad Wheels, Motegi Racing, and Black Rhino, among others.
Wheel Pros boasts over 25,000 dealers in 30+ countries worldwide, so you can be sure of product variety. It is a dropshipping-first eCommerce platform that doesn't sell to the public. The company ships to the US. However, shipping charges and turnaround are not fixed. It depends on the assigned dealer.
2. The Car Cover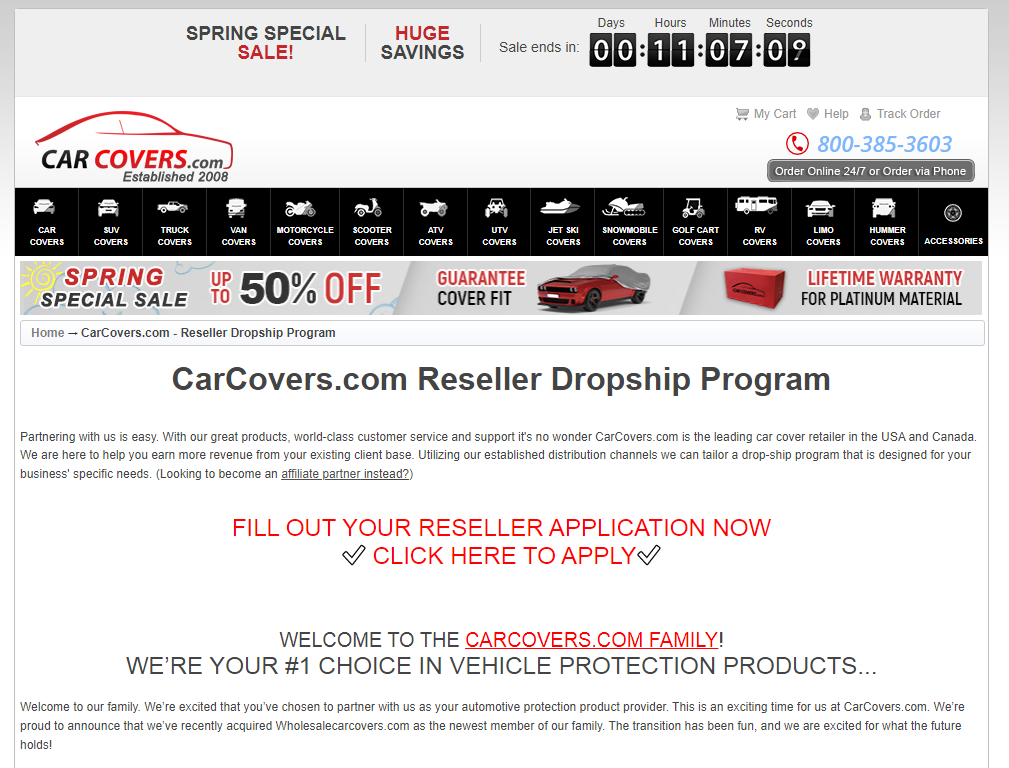 The Car Cover should then be under your radar as the most reliable dropshipping supplier for all types of car covers, including van, car, truck, floor, wheel, seat, steering wheel covers, you name it. The covers are of high quality and range between $30 and $300 on most marketplaces. However, at The Car Cover website, you can buy them at a much lower price and rake in margins of up to 50%.
One advantage of The Car Cover is the standard free shipping in most states in the US. The delivery time is also superb as the company offers same-day shipping. You can reach The Car Cover via email or toll-free telephone line.
3. AIM Wholesale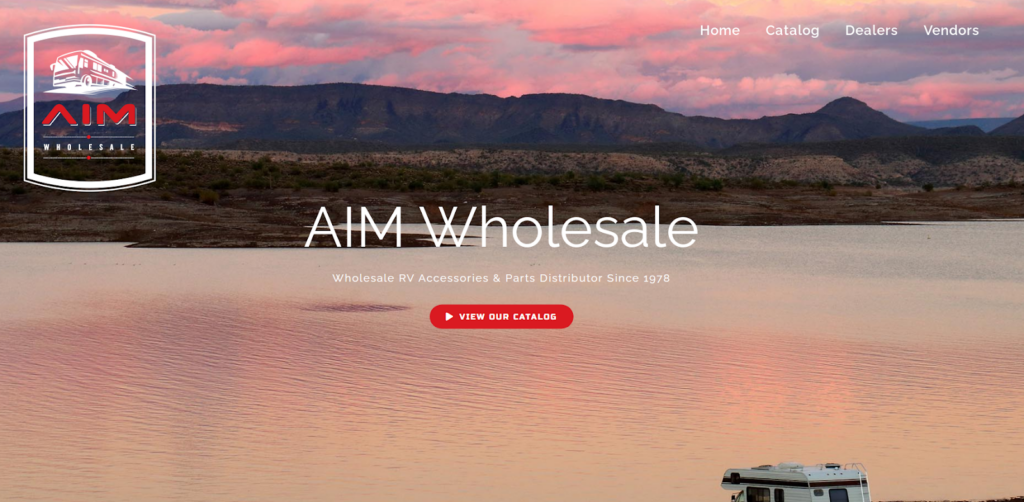 For those who want to start an auto part and accessories dropshipping niche in the RVs category, AIM Wholesale will come in handy. Started in 1978, this company offers dropshippers the opportunity to sell top-quality RV auto parts and RV accessories. The US-based dropshipping supplier's main advantage is the wide catalog and fantastic prices that allow entrepreneurs to rake in up to 30% to 40% margins comfortably.
There are two main shipping options, UPS and FedEx, which ship products nationwide at affordable fees. The turnaround is not explicitly stated, but you can expect AIM Wholesale to deliver in 5-7 working days.
4. Magnum Tuning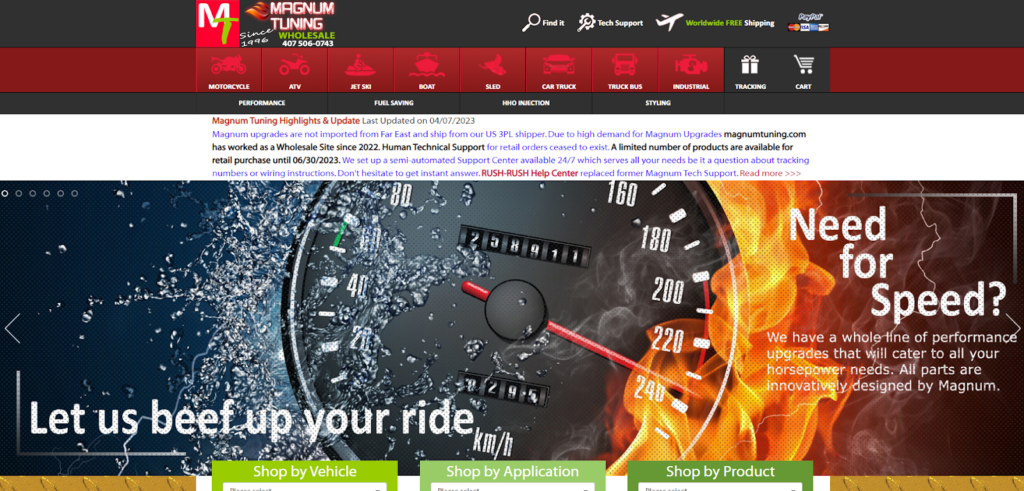 As the name suggests, Magnum Tuning is a supplier that offers dropshippers a wide range of performance parts and economizers for cars, trucks, ATVs, boats, and snowmobiles. The company was established in 1994 and is today a favorite for many auto parts and accessories dropshippers because of the fantastic prices, translating into higher margins.
With Magnum Tuning, you can sell high-quality parts, including performance fuel controllers, spark plugs, energy boosters, cold air intakes, oxygen sensors, exhausts, and styling accessories. Besides the extensive product lineup, Magnum Tuning is loved by many entrepreneurs because of the free worldwide shipping.
5. Shifteck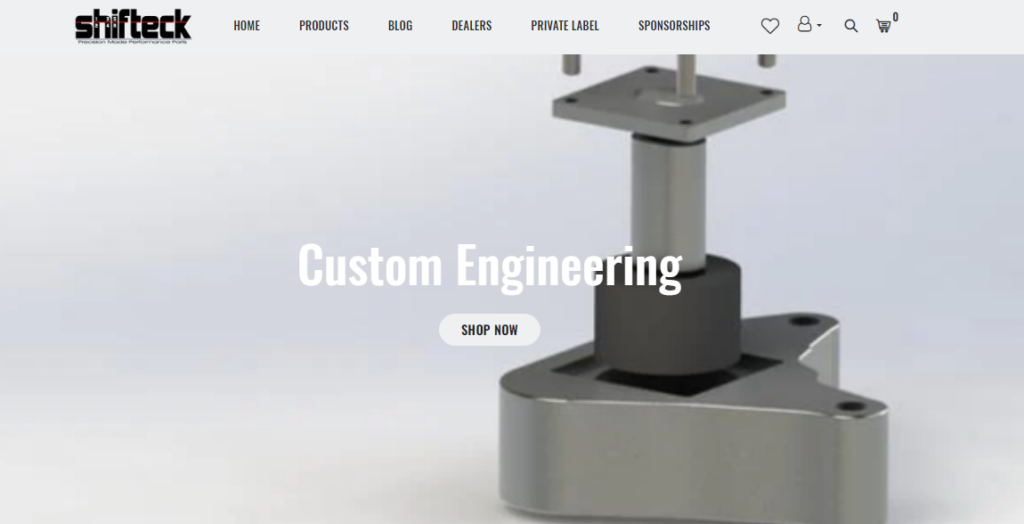 As a dropshipper, it can be a smart idea to target car enthusiasts who are after aftermarket auto parts. Shifteck is one of the best dropshipping suppliers of aftermarket parts. Since its establishment in 2002, it has remained a market leader and is popular amongst dropshippers courtesy of the wide range of aftermarket parts. Interestingly, Shifteck also designs private-label parts.
Shifteck has a generous pricing structure, so you can be sure of a fat cheque if you do your homework. The company offers global distribution, and orders are shipped relatively fast. The delivery turnaround depends on your location.
6. SP Racing Online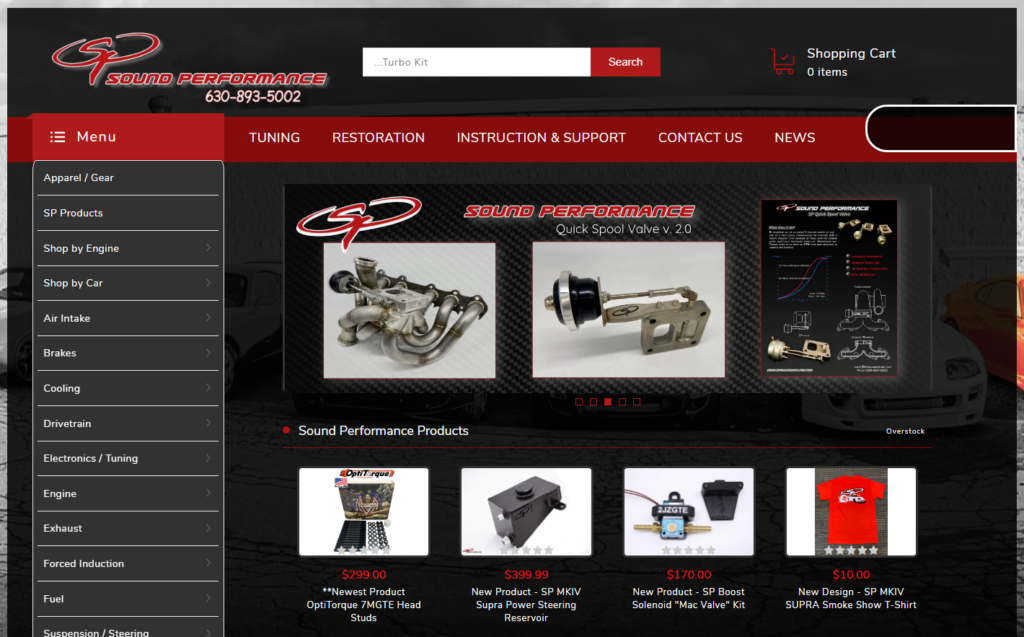 Entrepreneurs passionate about racing cars can sell a wide range of tuning parts on SP Racing Online. The company was started in 1989 as a car audio and remote starters firm but later ventured into racing auto parts. You can find a wide range of top-quality air intakes, cooling kits, fuel systems, exhaust systems, wheels, tires, etc.
SP Racing Online may not be a fully-fledged dropshipping supplier, but it has a lucrative affiliate program that can earn you quite a good amount considering this is a high ticket niche with decent margins. One outstanding aspect of this company is the reliable customer support.
7. Keystone Automotive

Established in 1971, Keystone Automotive Operations is a US-based dropshipping supplier with a huge inventory list from over a dozen top brands. The company stocks truck and offroad parts, towing parts, speed and performance equipment, wheels and tires, accessories, RV parts, etc.
The only problem with this supplier is the somewhat tedious application and onboarding process. However, we like that it ships orders with your business' brand. There are several shipping methods, including UPS, USPS, and FedEx, and the delivery time is impressive.
8. Alibaba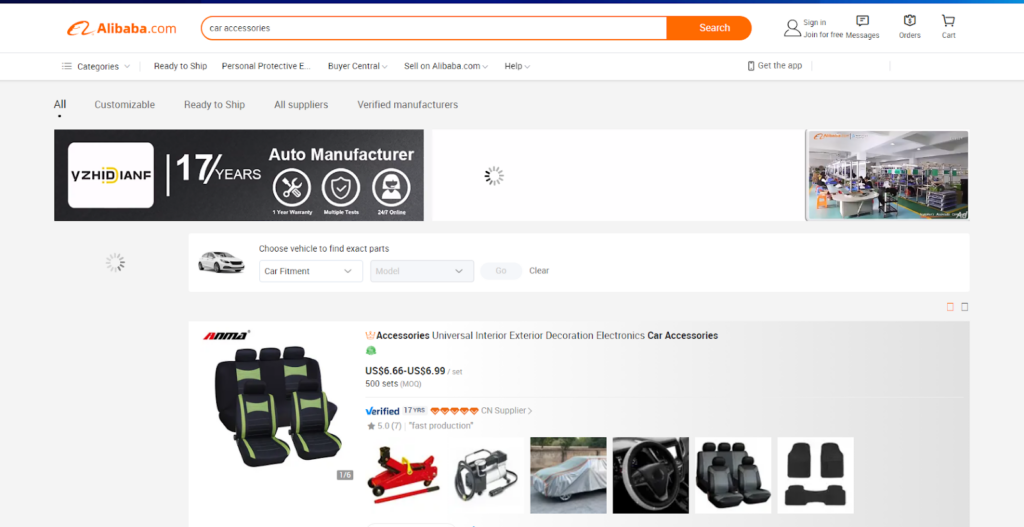 Alibaba is known for having all merchandise, auto parts, and accessories included. However, for a successful dropshipping business, you must be careful with the quality, as some sellers stock substandard goods on this platform. But the margins are great as pricing starts from as little as $1.
There are several shipping options, ranging from air and sea to rail. The delivery time varies depending on the shipping method. Unfortunately, Alibaba doesn't have the best support, but considering the large inventory, and cheap prices, it's an auto parts and accessories supplier worth trying.
9. Lane's Car Products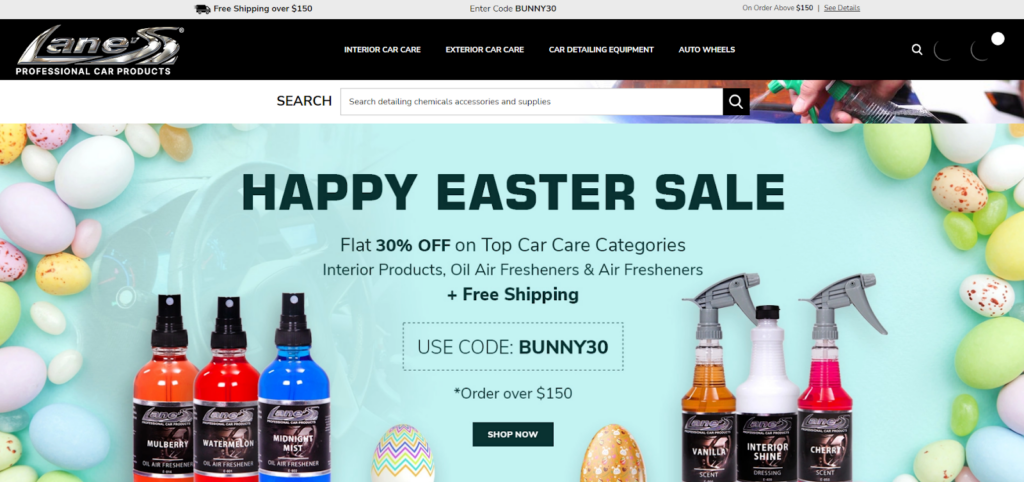 The car care micro niche is among the promising markets now that car care is a priority for all car owners. The best company to deal with if you want to focus on car care products is Lane's Car Products. With over two decades in business, Lane's Car Product has partnered with over 40 dealerships. On this site, you can find a wide range of auto cleaning and detailing products and wheels.
Lane's Car Products is also a dropshipping-first company offering decent margins. However, there's a downside. Your website must be an auto parts-only store. But the shipping and shipping costs are favorable for a new dropshipping business.
10. FK Automotive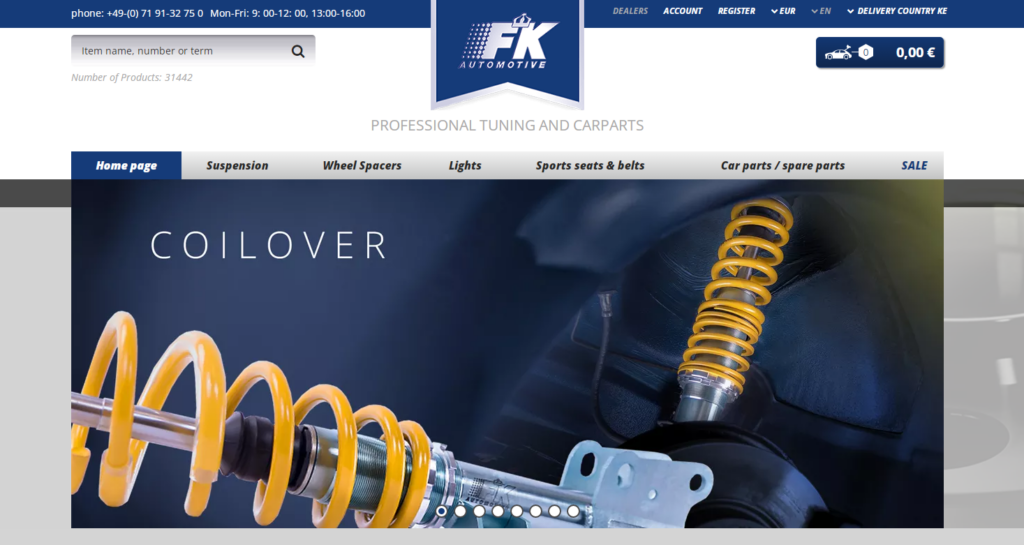 If you want a supplier based in Europe, FK Automotive fits the bill. The German company was founded in 1998 and is known for high-quality auto parts and accessories for the world's best brands. FK Automotive is great for beginners as the application process is simple, and support is available.
The good thing about FK Automotive is that it ships globally. The company has partnered with all the leading shipping companies ensuring fast delivery at affordable prices.
Choosing the Best Platform for Your First Auto Parts and Accessories Store
While you can sell on already established marketplaces such as Amazon and eBay, selling on your own store is a wise idea.
You can opt for a custom design website or use a hosted eCommerce platform. The best option for you as a beginner is using a hosted platform, as they are affordable ready-made solutions with all the tools you need to grow your business.
Best eCommerce Platforms for Auto Parts and Accessories Dropshipping
There are dozens of eCommerce platforms for dropshipping. Below are the top 3 best.
1. Shopify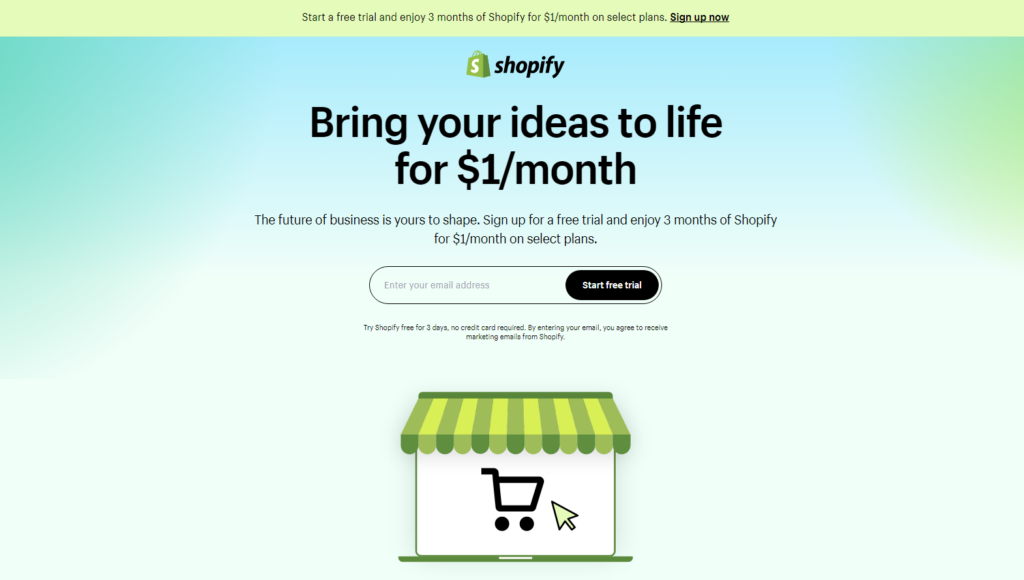 Started in 2006, Shopify is undoubtedly the best dropshipping platform. It is based on an open-source template language dubbed Liquid.
Shopify is easy to use and highly customizable. Even without coding experience, you can set up your auto parts and accessories online store with just a few clicks. It includes all the tools you need to dropship successfully, from inventory management tools to payment processing systems and everything in between. It is also a scalable platform suitable for all businesses, from small startups to enterprises.
2. WooCommerce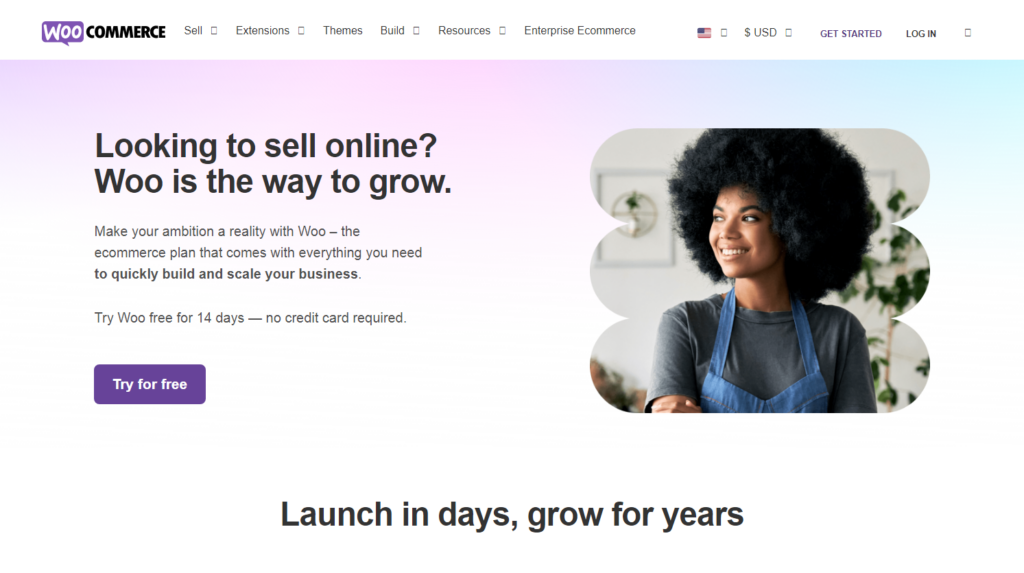 Another platform to consider is WooCommerce, an open-source plugin custom-built for integration with WordPress. Founded in 2011, it is best known for its excellent usability, customizability, and SEO-friendliness.
Like Shopify, WooCommerce is user-friendly, so you don't need to have technical skills to get started and have your store rank on search engines. WooCommerce has everything you need to start an automotive dropshipping business. There are inventory management tools, shipping tools, support for multiple payment methods, analytics, and reporting tools, and seamless integration with other apps and platforms. The user interface is pretty intuitive, and support is readily available.
3. BigCommerce
Third in this list of the best eCommerce platforms for auto parts and accessories is BigCommerce, a trusted solution with all resources you need to run a successful online store. You can rely on it to build your store, security, marketing, hosting, and even SEO.
With WooCommerce, you get the storefront design you want courtesy of the page builder visual editor, theme customization, and checkout customization. For those who want to expand their sales channels, BigCommerce is a great choice as it integrates with several marketplaces, including Google Shopping, Amazon, and eBay.
How to Select the Best eCommerce Platform for Dropshipping
The above are some of the best platforms to launch your auto parts and accessories dropshipping option. So, what factors should you consider?
Usability
Customization
Functionality
Integration
Scalability
Payment gateways
Customer support
Automating Processes and Scaling Your Business
Once you have launched your store, you should start thinking of automating your dropshipping store and scaling the business.
Automating Processes
There are dozens of mundane tasks in the dropshipping model, such as product search and listing, repricing, ordering, etc. These tasks can take a toll on you if they are handled manually. As a smart and savvy dropshipper, automating processes is the best thing to do. Solutions such as EasyNC will help you as a beginner to stay on top of all tasks using less time so you can focus on other aspects of the business.
Scaling Your Business
The dropshipping industry attracts a lot of competition. That said, you need to have a clear plan to scale your business. Have a marketing strategy and prioritize marketing channels based on their efficiency. It's also essential to be a customer-first business that works round the clock to ensure customer satisfaction.
Conclusion
That's the end of this guide to auto parts and accessories dropshipping. Indeed, automotive dropshipping is a profitable niche if appropriately executed. Now that you know how to get started, find a micro niche, source suppliers, and choose the best dropshipping platform, what are you waiting for? Start your auto parts and accessories dropshipping business today and turn your passion into cash!