Top 10 Niches for High Ticket Dropshipping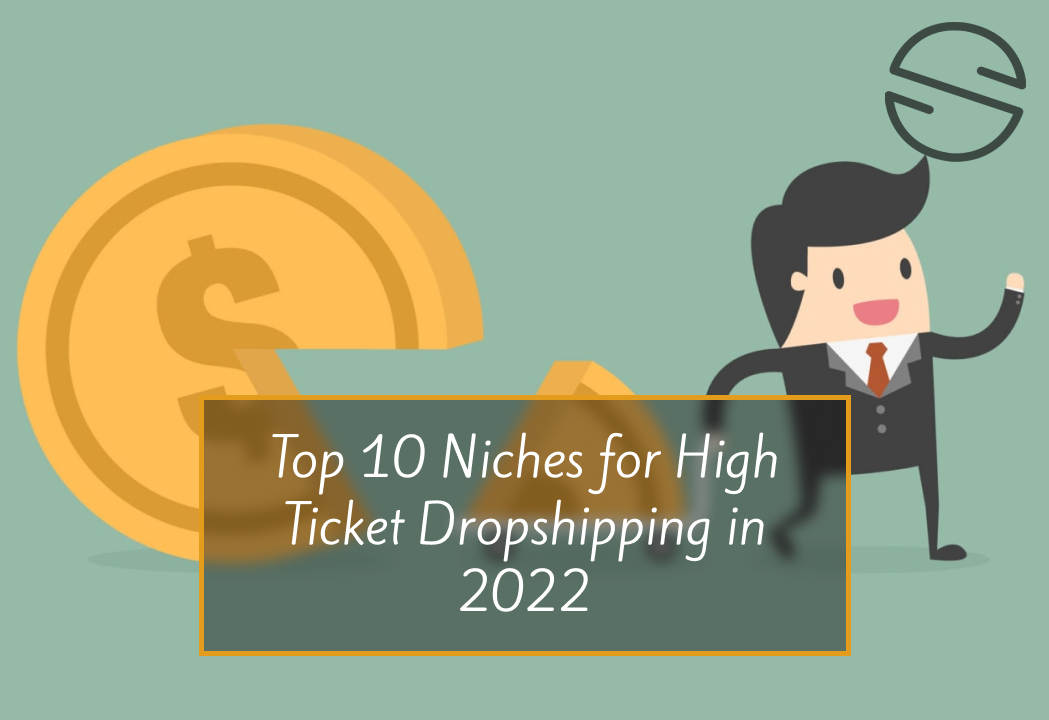 The most common dropshipping model is as follows: choose many low-cost products, and expect a large volume of sales. In our article, we will consider the opposite approach. It is the sale of high ticket goods. As the name implies, this is a sale of expensive goods. Below, we will look at what high ticket items are, what niches are best to choose, and give you tips for successful sales of high ticket dropshipping products.
There is no unambiguous definition of the term "high ticket item." For ordinary trade, these are goods worth $1,000 or more. But in dropshipping, such products are rare.
Dropshippers are reluctant to take on this responsibility. Therefore, we will focus on goods worth at least $ 500. For dropshipping, this is quite a high price. As we know, the more expensive the product, the higher the profit from it. For more expensive goods than $ 500, the margin is about 35-40%. If you calculate that your profit from the sale of goods for $ 500 will be about $ 200, you must agree, this is cool!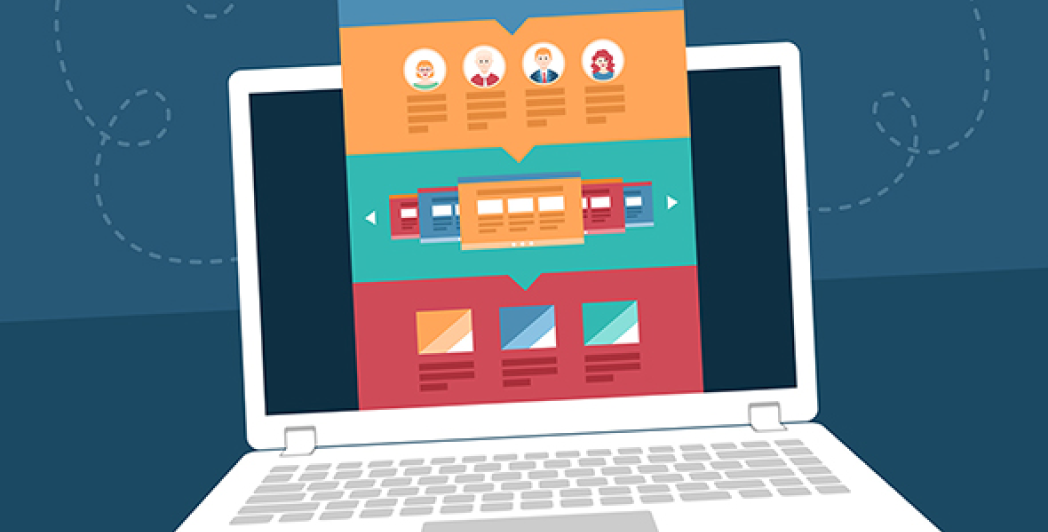 For your high ticket product to be bought, it must be of value to buyers. It should be a product that people cannot do without! After all, no one will spend big money on useless things.
At the same time, too expensive goods and too cheap ones confuse buyers. If the price is too high, people will buy the same product cheaper than competitors. And a very cheap product raises the suspicion that it is made of low-quality materials, and I will be reluctant to buy such things.
Before adding high ticket listings to your store, consider many factors such as the type of product, its niche, and your target audience.
Let's look at the less critical points when searching for and selling goods with a high ticket. Here are our tips for finding and matching products based on our customers' experience.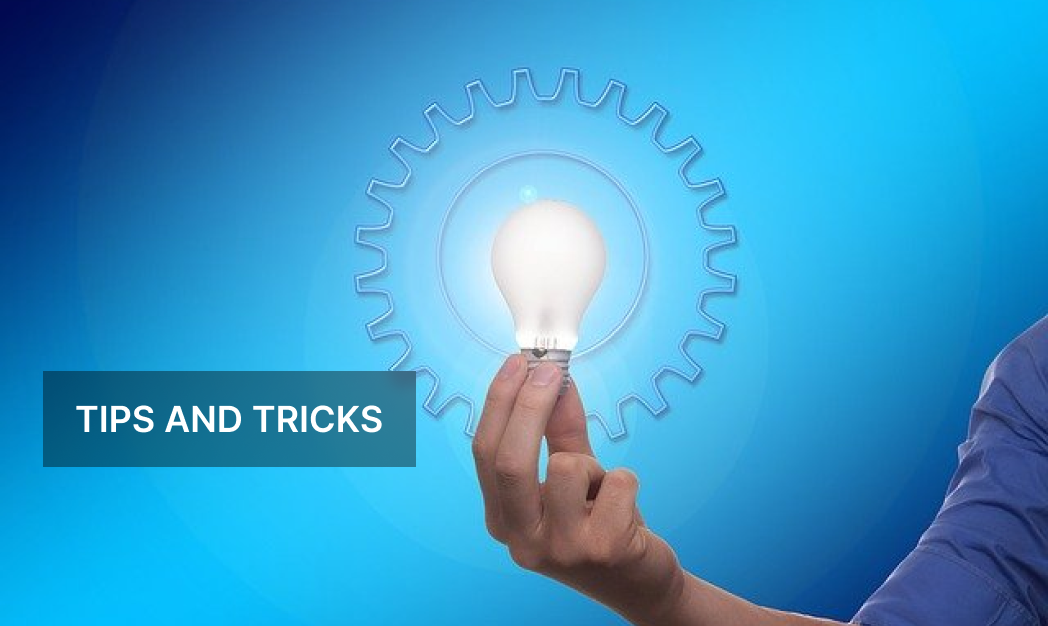 The very first and straightforward recommendation is to filter by price. Use this option in the dropshipping program you are currently working with. Most dropshipping software has an option to search for listings by price. Set the desired price range and select the most profitable and popular products. To reduce competition, do not focus on the most popular categories. Instead, choose medium and low popularity niches since high competition is more significant than low popularity. Accordingly, the chance of buying goods from you becomes higher.
Check your potential supplier carefully.
Please pay attention to the seller's rating and read his buyers' reviews. If finances allow you, you can order his products to ensure their quality. If not, then study its sales history through its buyers in as much detail as possible. Be extremely careful and careful when choosing a supplier. Since we are dealing with expensive goods, the price of a mistake can be high!
Don't get hung up on a single marketplace. If you are only dropshipping from Amazon, then consider other marketplaces. Aliexpress, Walmart, Home Depot are the markets that Easync works with. These stores have a good reputation and a wide variety of products. You will find high-quality, expensive goods for sale in your store here. But always remember the advice from the point above, about carefully checking the supplier.
Avoid suppliers focused solely on wholesale. For expensive dropshipping goods (as well as any), piece sales are much safer and more profitable. Don't chase quantity. We deal with expensive goods, so even a single sale will bring you a good profit.
Google product search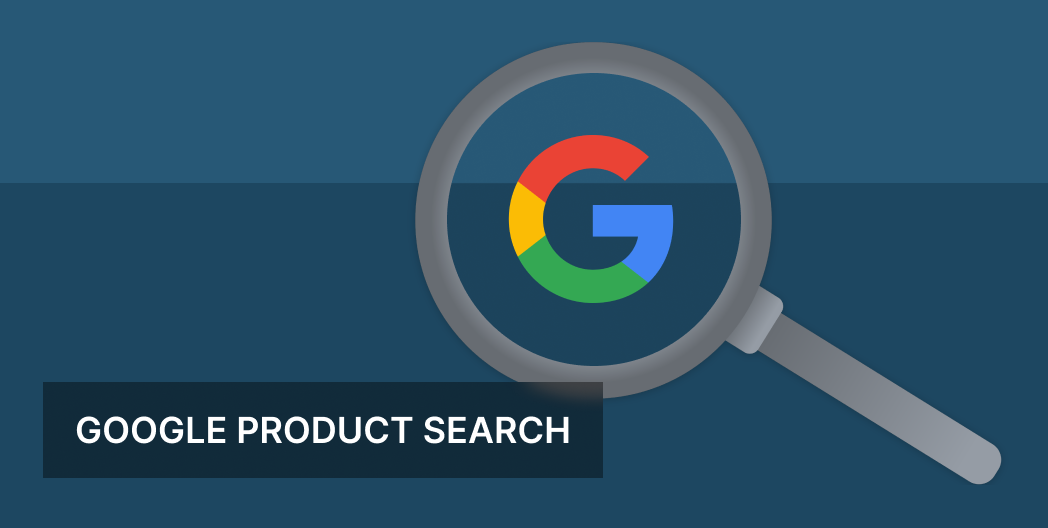 It is correct to search for products, but not the most efficient. As a rule, Google gives out the most popular product categories. But we have already talked about this. High popularity means high competition. Therefore, search for products on Google, but analyze the competition. It is better to double-check Google's advice on popular marketplaces. So we will understand whether it is worth selling the found product.
Visiting major offline stores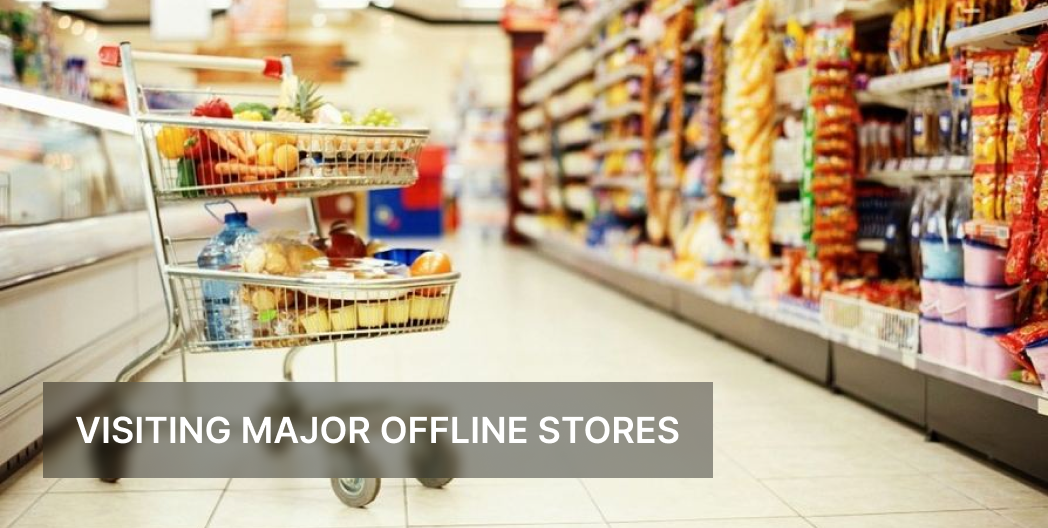 It is an excellent way to get familiar with the quality of your potential products. For example, you plan to sell large household appliances. Go to the corresponding store and consult with sellers, study the goods with your own eyes. Then find suppliers of those creatures that you like and sell them. It will allow you to be sure that you are selling a quality product.
Don't chase brands.
Yes, many buyers will trust a well-known proven brand more than a fresh no-name. But there is another part of buyers who want to save a little and try new products.
Many unadvertised manufacturers produce excellent products! Your task is to attract buyers and let them know that these products are no worse than more expensive well-known brands. And then, positive reviews will do their job.
Launch an advertising campaign on social networks to tell people about your product in a simple language they understand. An even more effective way to promote your products is to advertise on popular YouTube or TikTok bloggers. Of course, be guided by your budget, part of which you can spend on advertising.
When choosing high ticket items, always ask yourself: what benefit will this product bring to the buyer?
Read forums and social networks, and comments on YouTube, focus on the current needs of your target audience. If the product's benefit is evident, feel free to add it to your online dropshipping store.
Never rush to sell a particular product because it has high earning potential. Sometimes these items become useless after a short time and lose popularity. Some products may not be at the peak of popularity at the moment, but the demand for them will increase significantly in the future. Research the market and see if you can find products that will sell for years to come.
Best high ticket dropshipping niches.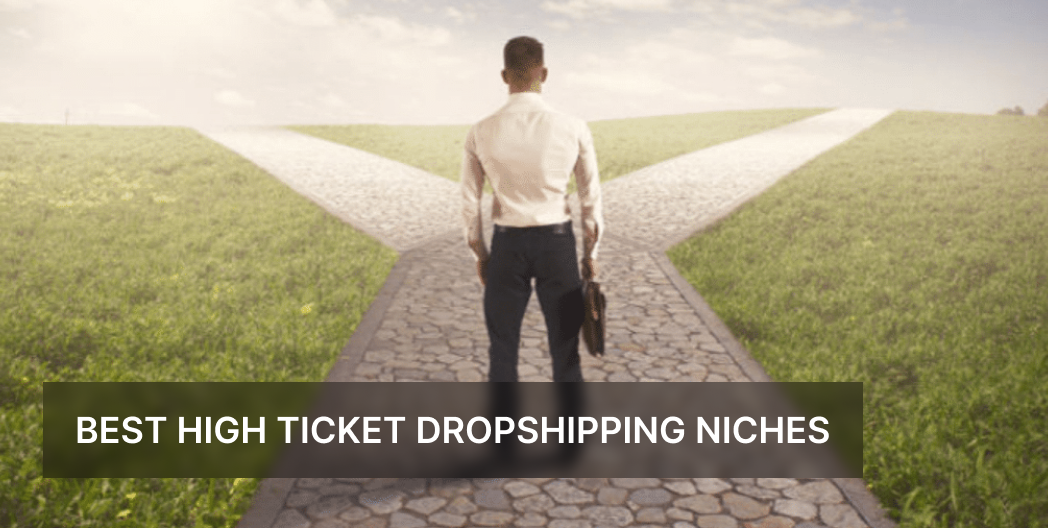 With the development of the popularity of online shopping, more and more people buy goods in online stores. Buyers are beginning to trust online sellers more and not be afraid to buy more and more expensive goods.
If you are not new to dropshipping, feel free to add higher-value products to your store. If you are starting to master the dropshipping business, we recommend choosing high ticket dropshipping products with a price tag as close to the average as possible. It also makes sense to add high ticket products with low-cost products to even out demand and sales.
We have highlighted the top 10 Niches for High Ticket Dropshipping in 2022. In our research, we were guided by the sales performance of Easync customers over the past 1.5 years. Therefore, we arranged the high ticket product niches by the popularity in the list, from the most popular to the least popular.
Large household appliances
Electronics
Car parts and accessories
Bicycles, electric scooters
Sports goods
Professional equipment for photographers
Jewelry
Quadcopters, drones
Art objects, antiques
As you can see, some niches are related to people's hobbies. Cameras, bicycles or quadcopters – these goods cost a lot, but people for whom this equipment is an essential part of their leisure time will be ready to pay well! Try to feel like an avid car dealer or a collector of rare furniture and select items for sale based on this. Rest assured, true connoisseurs of these products will find you.
Of course, you should not expect that the volume of sales of high ticket items will be the same as for cheaper goods. But, as we already mentioned above, the profit from the sale of even a single high ticket product is relatively high. It means that you will have enough money for advertising or, for example, expanding your online store. So focus on our list of top 10 high ticket dropshipping niches, and add products from these niches, but at a lower cost. We provide ourselves with a safety cushion because cheaper products are sold more often. It will even increase your total sales volume.
Pros and cons of high ticket dropshipping

As you know, any business model has obvious advantages but also pitfalls. However, if you can properly organize the sale of high ticket goods, you will get a good profit. Below we look at the pros and cons of dropshipping high ticket products.
As usual, let's start with the good.
Advantages of dropshipping with high tickets
High ticket dropshipping has several great features:
Bigger profit. We have talked about it above—the more expensive the product, the greater the profit. But keep in mind that your profit should be no more and no less than 35-40% of the cost. Please don't set the percentage too low, but don't overestimate it either. Focus on this value. Agree it's nice to get $150 in net profit from the sale of one product with an approximate cost of $500. Let's compare this value with the profit of a cheap product, costing, for example, $20. So 30% profit, in this case, will be only 6 dollars. The choice is obvious.
It is much easier to sell one snowboard than 25 smartphone cases, given that you get the same profit. Hence the conclusion: high ticket products allow you to make fewer sales. And fewer sales means less customer interaction. We know that not every buyer is adequate. There are natural furies who strive to bring you to hysterics. It would help if you hardly had it. In addition, communication with buyers takes a lot of time. Therefore, prioritize minimal interaction with buyers. High ticket products will help you with this. Spend your energy and time on more valuable and exciting activities. At the same time, the quality of customer service will not decrease.
By earning more profits, you can invest your money in expanding your online store and growing faster. With a small number of customers, you can provide them with the highest level of service. On the other hand, if you have an established circle of loyal customers, you can invest more resources in quality personal marketing. All this makes it easier to optimize paid advertising to attract new customers.
Most of the dropshippers who prefer cheap goods are following the latest trends. But fashion is spontaneous, and it forces sellers to change the assortment of their online stores. So the competition will always be high selling popular hot items, especially if they are inexpensive.
Selling high ticket items is another story. There are no sharp fashion jumps in this area, which means that the goods will be at the top for a long time. At the same time, competition is significantly reduced. You may even consider creating your brand for your business. Thus, the sale of high ticket goods is more stable and reliable. In addition, you can open your online store and not just a store on a well-known marketplace.
We want to conclude our analysis of high ticket dropshipping products. But for a more complete and honest picture, let's look at the disadvantages of this business model.
Disadvantages of High Ticket Dropshipping
With the good stuff out of the way, let's look at some of the downsides of high ticket price dropshipping:
So, the first and most significant thing in selling high ticket goods is a higher threshold for entering the business. You may disagree because the dropshipping model assumes that you do not pay for the product until your buyer buys it. And it is true. But! You decide to sell an expensive product in a niche that is not at the top. You will need to advertise your store and attract as many buyers as possible.
Further, as you know, the first impression is the most important. So invest in an excellent design for your online store. According to statistics, if in the first 5 seconds a person likes what he sees, he will linger and, with a probability of 80%, will return.
The next unpleasant but essential point that cannot be left without attention is these risks during delivery. Unfortunately, sometimes docking services fail sellers by damaging or losing goods. Be prepared to reimburse buyers. Yes, the amount of a wallet or T-shirt is much lower, and the losses from such cheap goods will be much lower than from high ticket goods. It would not be very comfortable losing $2,000 on photo studio equipment. But let's hope this doesn't happen to you.
And the last difficulty in selling high ticket goods. It would be best if you had a well-thought-out customer acquisition strategy. After all, it is much easier to sell a product for $10 than a product for $1,000. Therefore, if you are new to dropshipping, you will have to put more effort into mastering an effective sales strategy. Start with cheaper items, gain enough experience, and sell goods with a high ticket.
We hope that our article will help you to choose the niche right for you. Easync is always here to help you to automate your online business!