How to Start a Dropshipping Shoe Business: Tips and Strategies for Success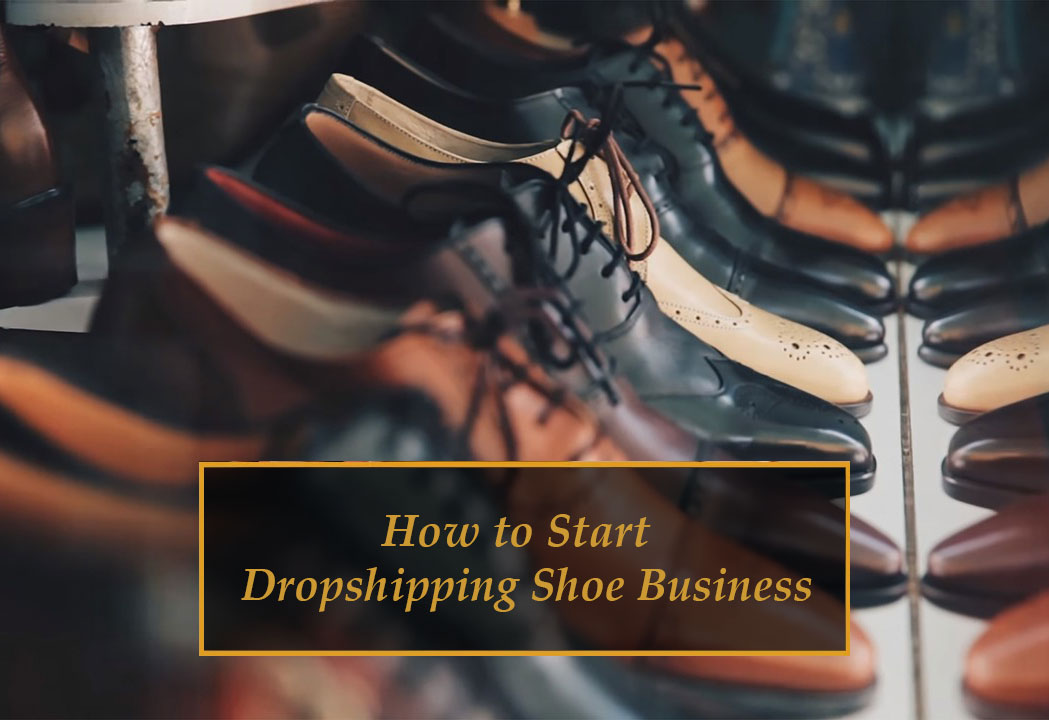 There's no doubt dropshipping is among the most lucrative online businesses today. According to statistics, the dropshipping industry was valued at $155.6 billion in 2021. While many suggest that dropshipping is dead, projections show it will blossom into a $1670.1 billion market by 2031, growing at a CAGR of 27.1% between 2022 and 2031.
But why dropship shoes?
The footwear niche has great potential for two reasons. First, we are obsessed with shoes as they lay the foundation for the image we want to showcase. Second, 74% of global footwear spend is online.
If dropshipping shoes sounds like an idea, keep it right here. We have shared tips on finding reliable dropshipping shoes suppliers and working strategies to launch and grow your shoes dropshipping business.
Finding Dropshipping Suppliers for Shoes
While dropshipping can be lucrative, statistics show that the success rate ranges between 10% and 20%. One of the main reasons most dropshipping businesses fail is that entrepreneurs don't have reliable suppliers.
So, why is finding a dropshipping supplier crucial to the success of the business?
Well. Finding the right supplier is crucial as it affects several dynamics, including;
Product quality
Pricing
Order fulfillment (Delivery)
Customer satisfaction
Brand
Operations
A good dropshipping supplier will offer you a wide variety of high-quality shoes at the best prices. Consequently, you can be assured of customer satisfaction and the best margins. And it doesn't end there. You will grow your brand and reputation and ease operations as delivery will be prompt, and your operations will be smooth.
What Makes a Good Dropshipping Supplier?
Before diving into how to find the best dropshipping supplier for shoes, you must understand what makes a good supplier. Below is the checklist.
Selection of products: A good supplier should have a wide range of shoes, cutting across all categories, from sneakers, to heels and everything in between.
Pricing: The best supplier should have competitive pricing and allow for negotiations on both single and wholesale orders.
Return policies: In case your customers get something different from what they ordered or a shoe with manufacturing defects, your supplier should be ready to take back the product and make a replacement or issue a refund.
Sales and support: Ensure the supplier you want to deal with has experienced sales staff and reliable customer support.
Shipping: How fast can the supplier ship the order? This is important as it directly impacts customer satisfaction.
Tech-Savvy:While most dropshipping suppliers have old websites, there are crucial features to look for, including search engine accuracy, customizable data feeds, detailed online catalogs, real-time inventories, order histories, and extensive product catalogs.
How to Find a Dropshipping Supplier for Shoes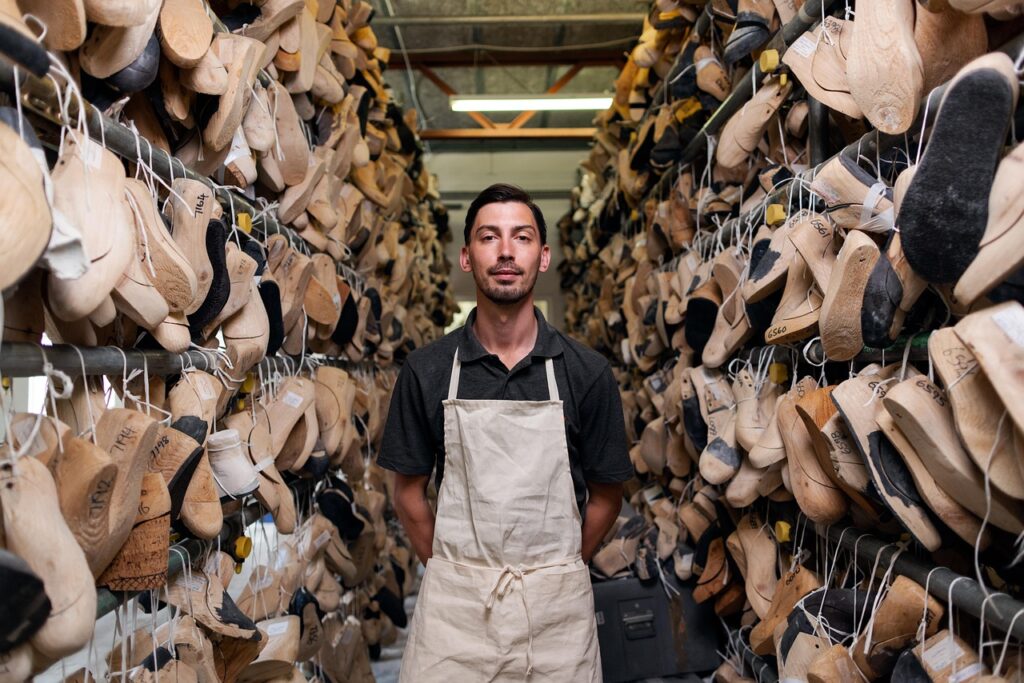 Now that you know what makes a good dropshipping supplier, let's find out how to find the best supplier.
Remember, whether
dropshipping on eBay
, or
Amazon
, or you have your own store, finding a supplier can be the deal maker or breaker.
So, how do you find the best and most reliable shoe dropshipping supplier?
1. Use Search Engines
Search engines, for example, Google and Bing, will be pivotal in your quest for the best shoe dropshipping supplier. Search various search terms related to dropshipping shoe suppliers and closely examine the results you find on the first page.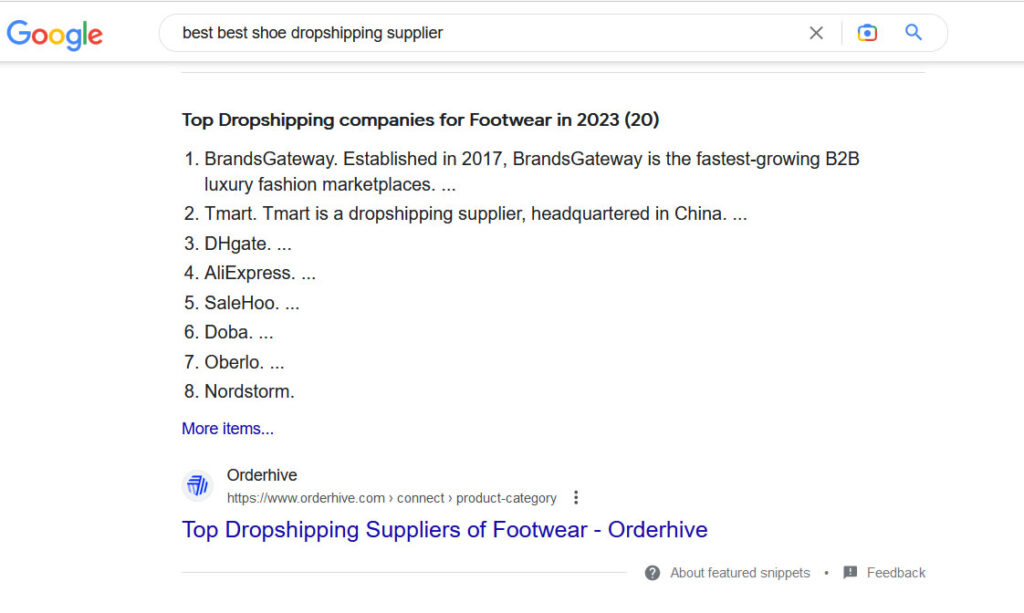 Author's advice
Considering some suppliers may not invest in SEO, don't be lazy. Also, check the results on the second and third pages on the SERPs.
Some of the key search terms include;
Dropshipping + shoes + suppliers
Sneaker + dropshipping + suppliers
Nike + shoes + dropshipping + suppliers
Private + label +shoes + dropshipping + suppliers
Heels + dropshipping + suppliers
Best + dropshipping + supplier + shoes
Chinese + dropshipping + supplier
Chinese + shoes + manufacturers
Basically, search the terms and keywords related to the kind of shoes you want to sell.
2. Supplier Directories
Let's face it, using search engines to find dropshipping suppliers can be tedious. Luckily, we have dropshipping directories. Supplier directories are a smart way to quickly search and browse a large volume of dropshipping suppliers. As a result, you can save a lot of time using a supplier directory instead of manually searching for suppliers on Google.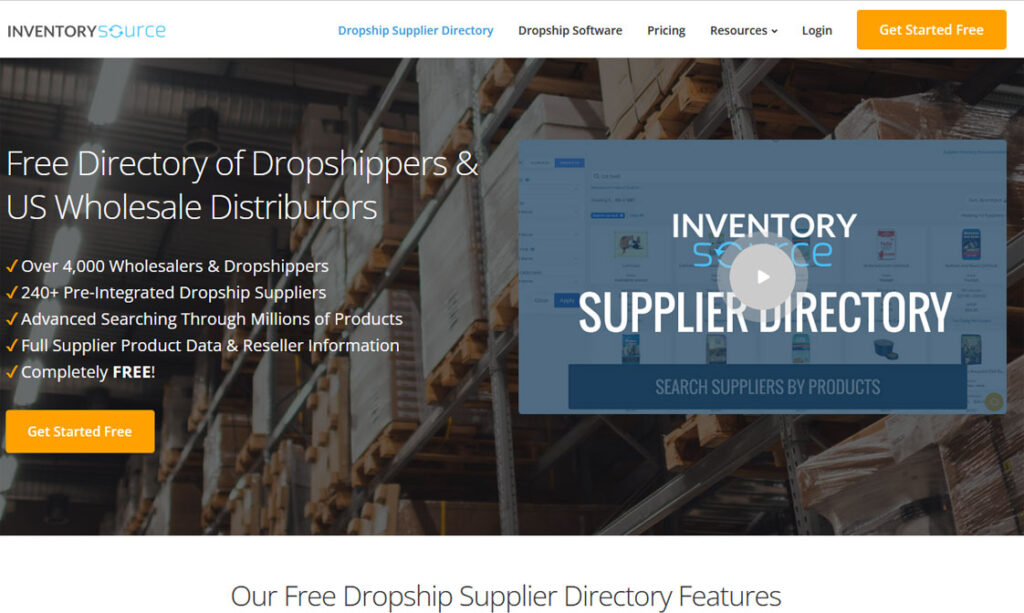 Now, there are free and paid dropshipping supplier directories. So, what's the best option?
Well, the best option is paid directories as they have broader lists of suppliers, with up-to-date details of the supplier's details including location and current contacts. Besides, suppliers on paid directories have been vetted. So, you can be sure you are dealing with a credible manufacturer, not scammers.
3. Try Out Niche Scrapers
Dropshipping is for savvy online entrepreneurs that make data-driven decisions. For starters, niche scrapers are software and tools that help dropshippers find profitable products for their stores. They use high-tech algorithms and data analysis systems to search for the best shoes to sell. The searches are done on well-known eCommerce sites like Amazon, eBay, AliExpress, Shopify, etc.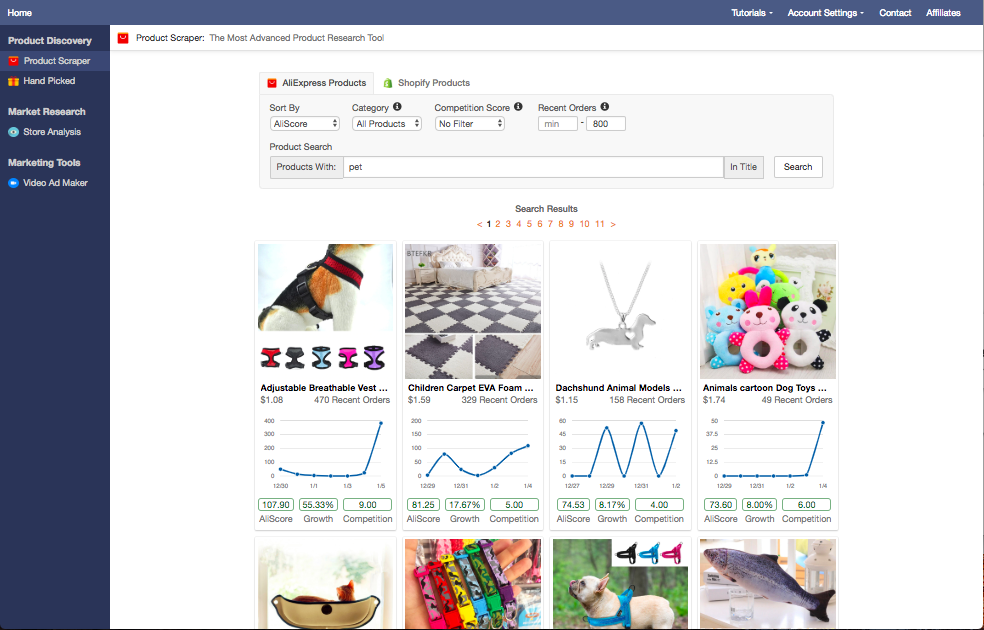 With a niche scraper, you can find shoes that meet specific criteria, for example, best sellers, low competition, high-profit margins, etc. This way, you can make better decisions on the best suppliers for the specific shoes you want to sell, the margins, and so on. While most niche scrapers attract subscription fees, they are worth every penny as they increase the chances of success and profitability in this competitive niche of dropshipping shoes.
4. Attend Trade Shows and Conferences
Whether you are starting or already in business, attending trade shows and conferences can be a great way to expand your supplier list. At these events, manufacturers, wholesalers, and suppliers showcase their products, in this case, shoes.
So how do you go about it?
Author's advice
First, you need to research trade shows and conferences happening around you. Then, register to attend the event, and visit the supplier's booth. Introduce yourself, and once you get a particular shoe you'd like to sell, express your interest in a partnership. At the event, take note of the prices, and learn more about the delivery and other essential details.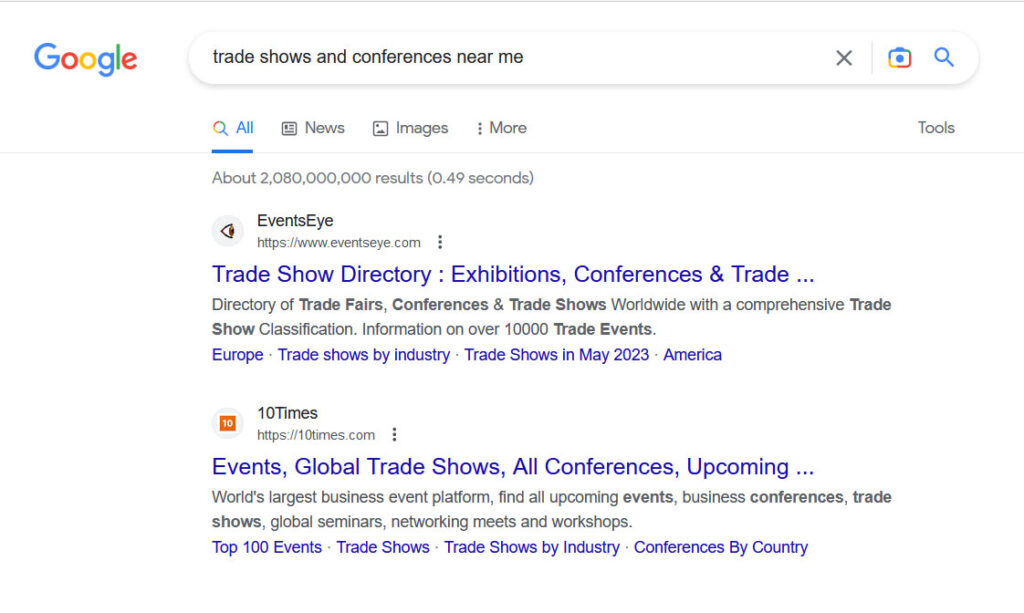 5. Order From Competitors
Another smart way of getting a supplier is ordering from your competitors. It's not hard to find out who your competitors are, but the source of their products may not be easy to get.
Even though you will need to spend money unnecessarily, you can get the source of those fashionable heels or sneakers by ordering them from your competitor. Once the order arrives, you can trace its source, the supplier.
6. Referrals
You can also build your dropshipping supplier list by seeking referrals. Maybe you have a friend or family who is into dropshipping. Ask them. They might provide insightful advice on the best dropshipping shoe manufacturers. And it's not just friends and family. You can also seek the advice of dropshipping experts on dropshipping forums and other communities.
However, take every piece of information with a pinch of salt. Not everyone who offers you advice gives you the right advice. Ask if they could share data and other vital information to help you make the right decision.
Domestic vs. Overseas Suppliers
Now that you know how to find dropshipping suppliers for shoes, the next hurdle is deciding between domestic and overseas suppliers.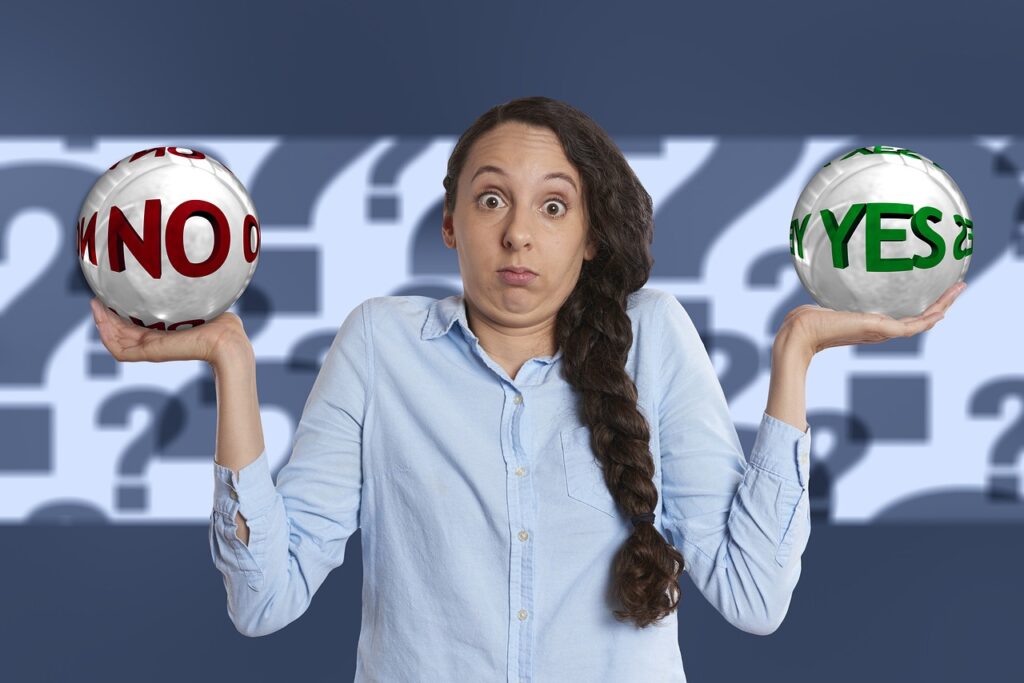 So which supplier should you go for?
A domestic dropshipping supplier is a supply chain where the manufacturing company or the supplier is within the buyer's country. Domestic suppliers have several advantages. They offer faster shipping and are more available when it comes to support. However, they have limited production and higher price tags.
On the other hand, with overseas suppliers, goods are sourced across geopolitical borders. Overseas suppliers serve a vast market, so production is high, translating to lower prices. On the downside, shipping may take longer.
In the long run, it is best to have both local and international suppliers to diversify your product portfolio.
Fake Dropshipping Suppliers – The Red Flags
There are hundreds of dropshipping shoe suppliers. Some are genuine, while others are operated by scammers who are out there to swindle you and your customers.
Imagine paying for a pair of sneakers only for the supplier to go silent, yet your customer expects his/her order. This can be very detrimental to your brand and the overall success of your dropshipping business.
In this segment, we have shared some tips to help you avoid fake dropshipping suppliers.
No Seller Reviews – A genuine and trusted dropshipping seller should have reviews from customers and other dropshippers. A company with no reviews should raise eyebrows.
No Contracts – If the supplier doesn't agree to sign a contract, he or she could be a scammer, so take your search elsewhere.
No Contact Details – If the supplier has no contact details, especially a physical address, that's a red flag.
Upfront Fees – Even though some suppliers may charge fees, a dropshipping supplier asking for upfront fees before partnering should be a major concern.
They Sell to Anyone and Everyone – Genuine wholesalers don't sell to the public. They want to deal with retailers, who must be vetted to ensure they are legitimate businesses.
Extraordinarily Higher Margins – Yes, you are into dropshipping to make money but don't fall for suppliers offering higher margins way above what the market offers.
The above are some red flags that you are dealing with a fake dropshipping supplier. To be on the safe side, make a test order just to make sure you are not being scammed. This will give you confidence in the future.
Top 10 Best Best Dropshipping Suppliers for Shoes
I'm sure you might be wondering, which are the best dropshipping suppliers for shoes? Well, below are our top picks after rigorous evaluation. If you bring on your A-game, these sites will never disappoint you.
1. AliExpress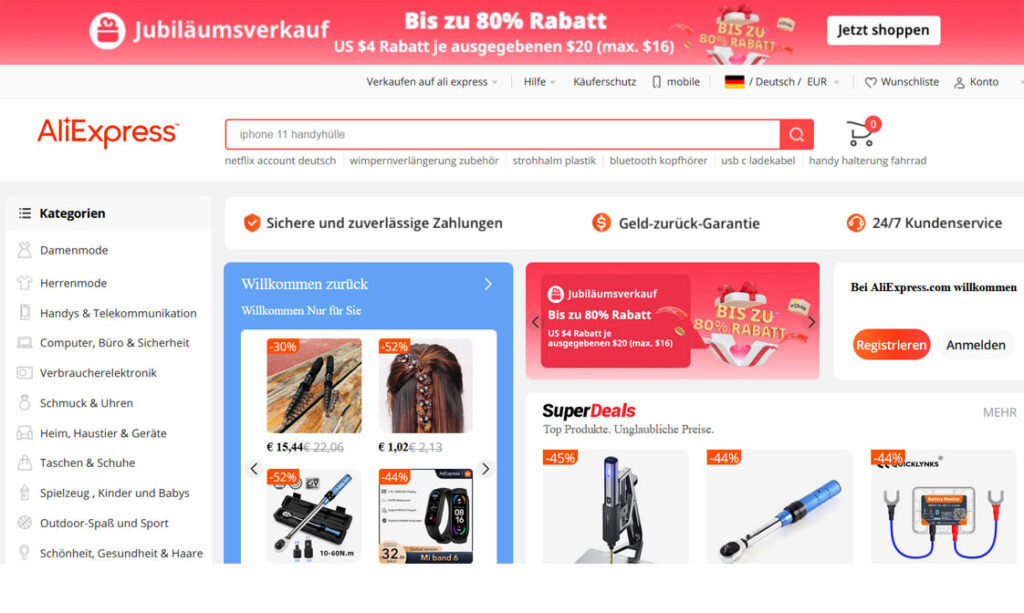 Over 72% of shoes sold in the United States are from China. This is enough reason to consider AliExpress as one of your suppliers. Established in 2010, AliExpress boasts millions of sellers, and there is no upfront cost or fee.
2. Alibaba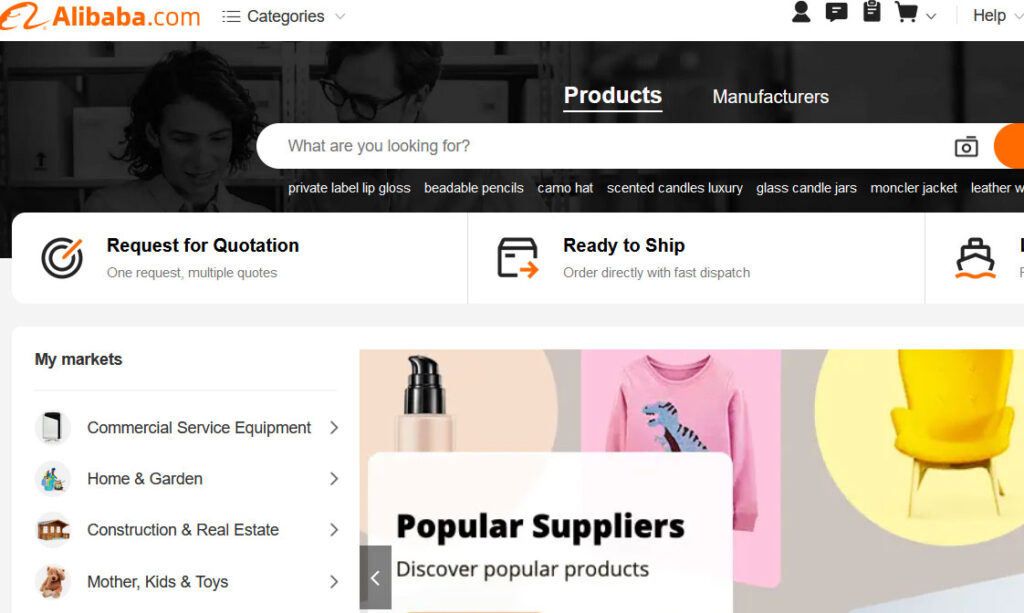 Founded in 1999, Alibaba can't miss out on this list of the best dropshipping suppliers for shoes. The world's No. 1 digital retailer has over 8 million sellers and offers several shipping solutions, including ePacket, and air-freight, alongside on-time delivery and competitive pricing.
3. Printify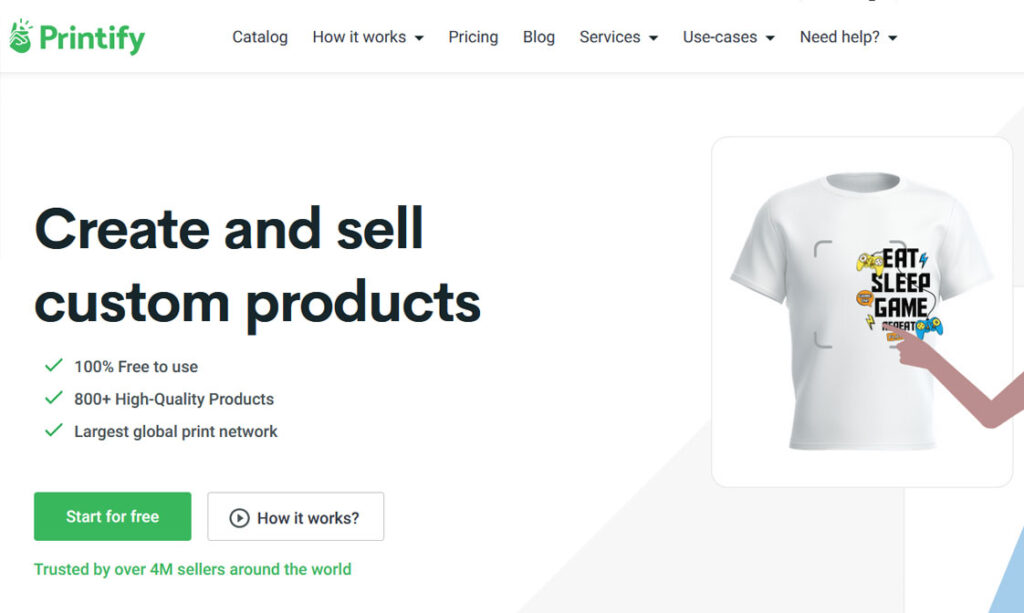 Having customized shoes can make a huge difference, setting your products apart from those of the competition. Printify is one of the best print-on-demand dropshipping shoes suppliers. Furthermore, the company has fulfillment joints in the UK, Canada, Australia, China, and the US.
4. InterestPrint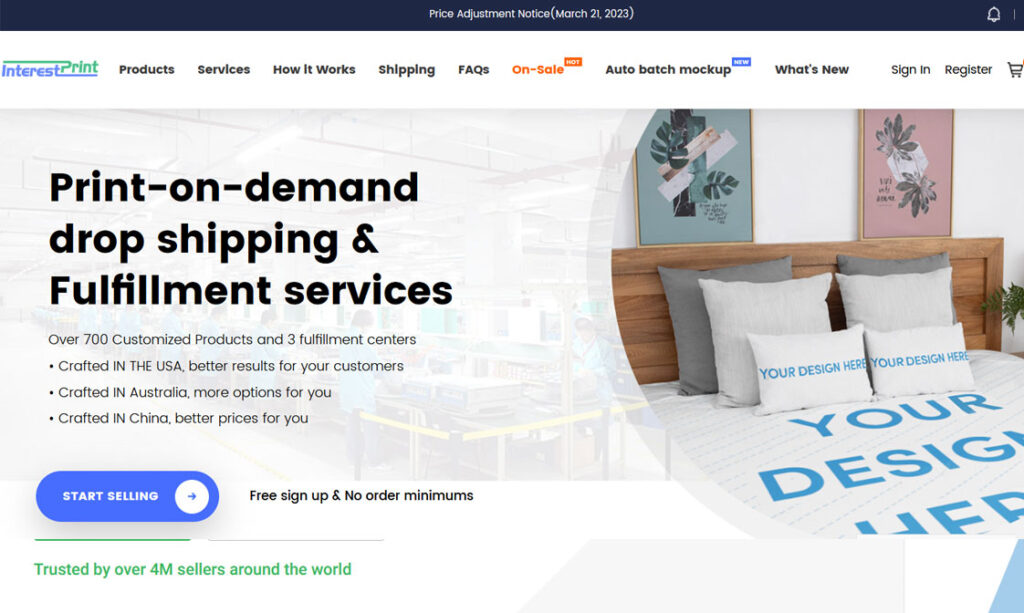 This is another great dropshipping supplier for shoes to work with if you want to capitalize on the demand for print-on-demand footwear. Besides footwear, InterestPrint has several other products, including mugs, home décor, and bags.
5. Footwear US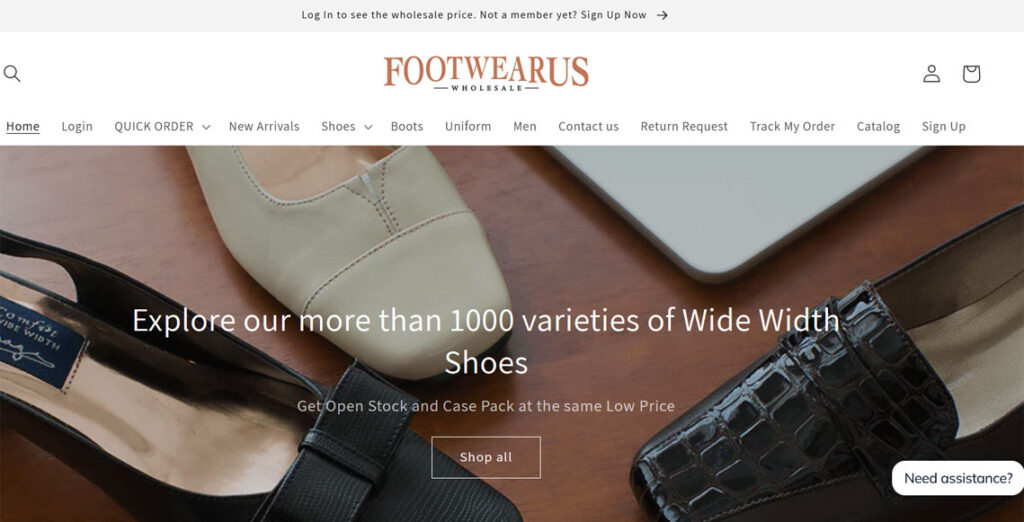 If you want to focus on women's wide-width shoes, Footwear US should be on your list. The wide-width shoe market is largely unexploited, so you could make a kill if your dropshipping business focuses on this niche and you have successfully completed the Footwear US dropshipping program application.
6. Redtape Global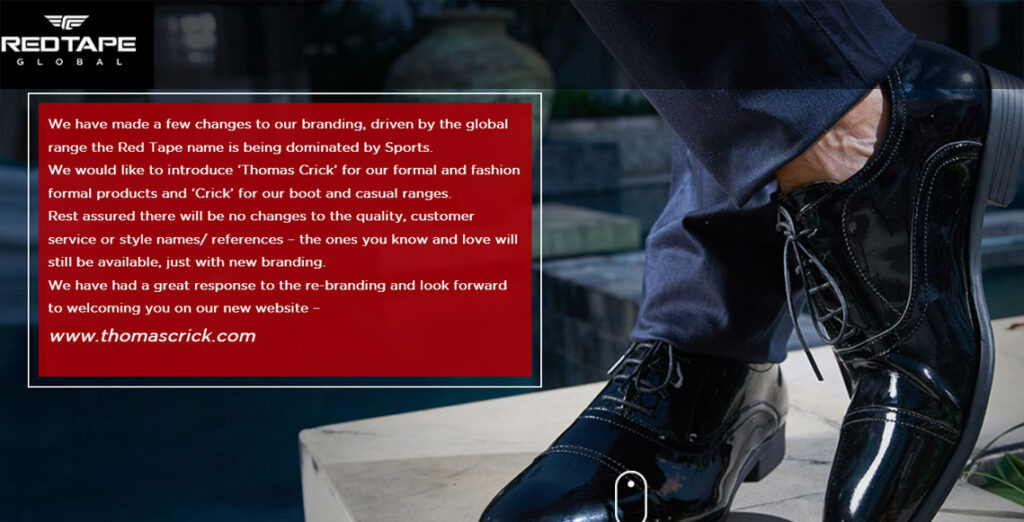 For dropshippers who want to target the men's shoes market, Redtape Global will be an invaluable addition to their supplier list. The leading UK suppliers and wholesalers of men's shoes and footwear is known for classy formal shoes and trendy casuals for all occasions. The price points are also favorable, and so are the margins.
7.NicheDropshipping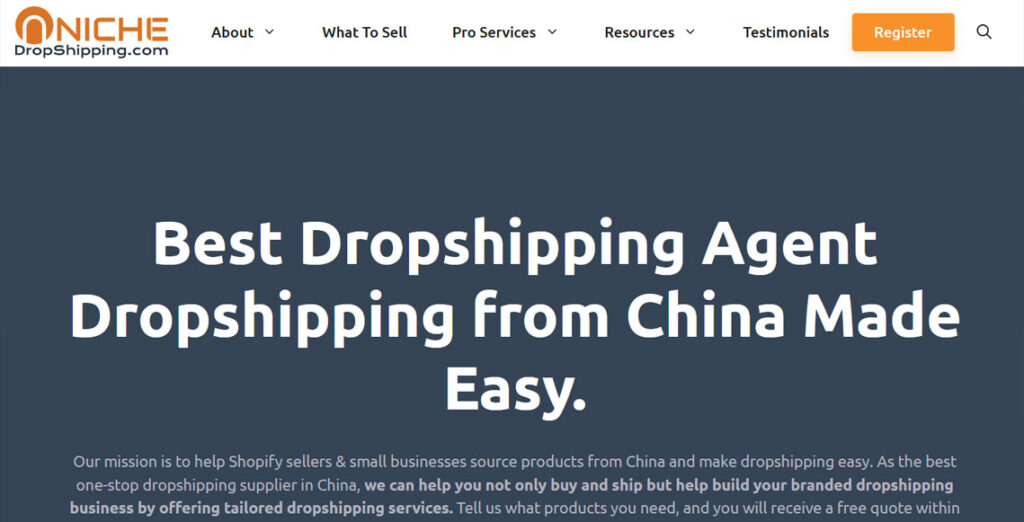 This Chinese company can also be a good source of dropshipping footwear suppliers. It offers easy integration with a wide range of platforms and vets all the merchants. The application process is also easy, and the approval turnaround is quick.
8. Grifatti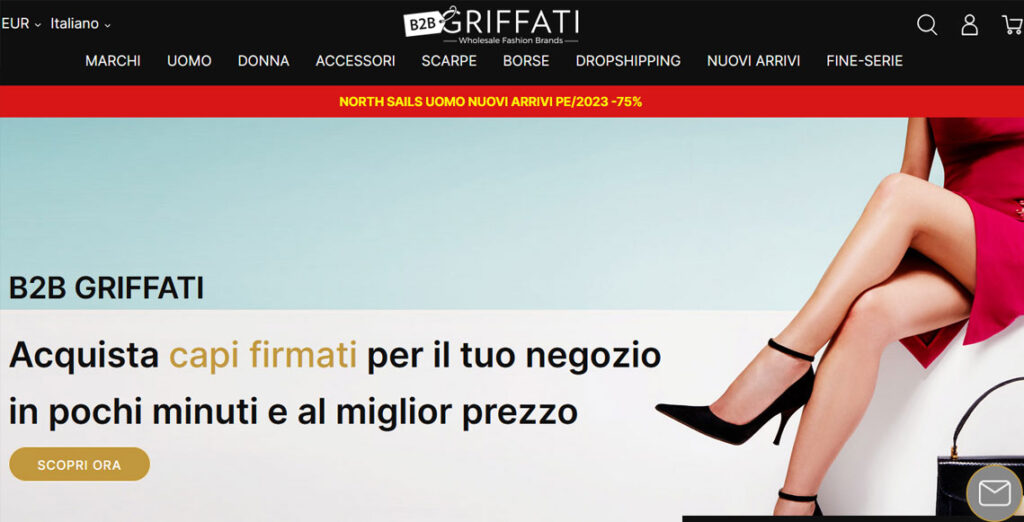 EU giant Grifatti fits the bill if your focus is high-end brands, talk of Adidas, Nike, Calvin Klein, Alexander McQueen, Guess, etc. Besides footwear, there are other high-ticket men's and women's clothing and accessories.
9. SaleHoo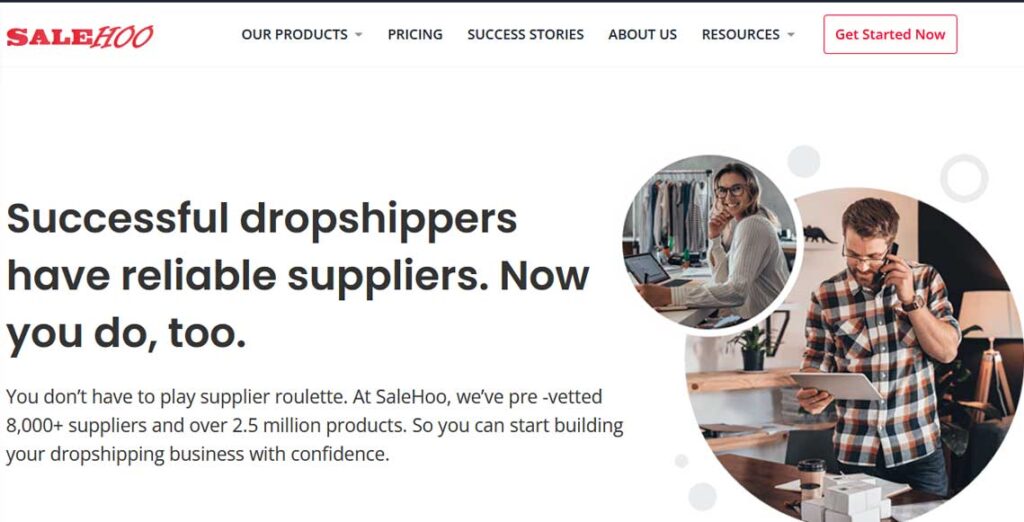 With over 100,000 retailers, SaleHoo can also be the go-to dropshipping supplier of high-quality and high margins footwear. With headquarters in the UK, SaleHoo focuses on eBay sellers and servers dropshippers in the UK, the US, Canada, and Australia, among other countries.
10. Nordstrom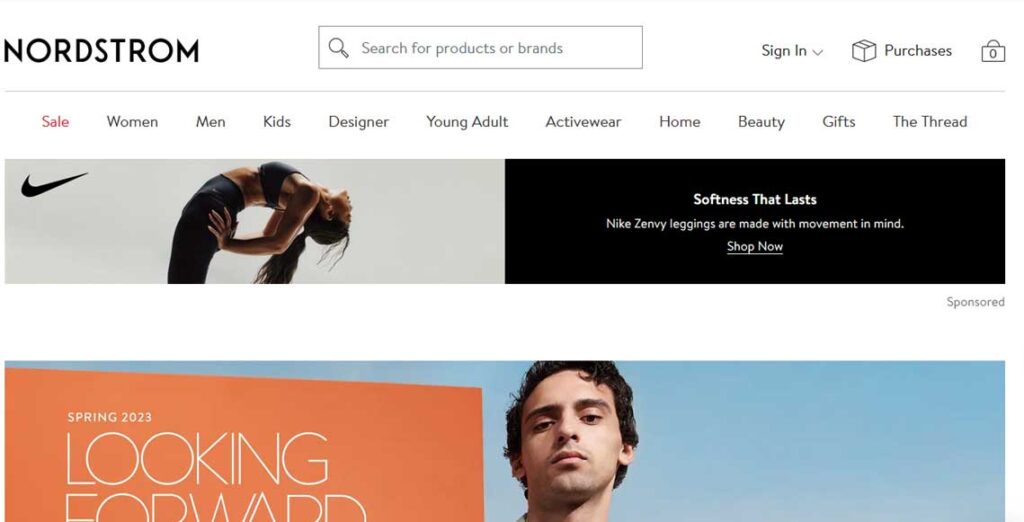 Founded over a century ago, Nordstrom is also a reliable dropshipping supplier of quality shoes, clothing, and jewelry courtesy of its partnership with Dsco (DropShip Commerce). The American dropshipping supplier offers free shipping and returns and has good margins for high ticket sales.
Contacting Dropshipping Suppliers
Now that you have sampled several suppliers, the next step will be contacting them. For effective communication and to ensure every question is responded to on time, you must prepare a checklist. Below are some of the key questions to ask.
What's required to work with the particular dropshipping company?
How many merchants does the supplier have on board?
Where are the products sourced?
Which types of footwear does the supplier have?
What are the delivery times and shipping costs, if applicable?
What is the pricing structure and available payment methods?
Are there minimum order quantities?
What is the return policy?
Then, prepare your company profile and draft a proposal that will likely catch the eye of the supplier.
Tips for Dropshipping Shoes Successfully
Now that you have launched your dropshipping business, the next question is how to ensure the business is booming. Below are some of the helpful tips no one is talking about.
1. Focus on Ads
There are so many marketing channels out there, but Ads work best when it comes to fashion. But which platforms should you focus on? Well, Facebook and TikTok have proven to be the best when it comes to ROI.
Facebook Ads
Facebook has over 2.9 billion active monthly users, so running Ads here should be your priority. Facebook Ads are highly customizable, and you can choose the format of ads and where the ads should reflect, be it on Instagram, Messenger, or your audience network. You can also manage ads and gauge results on one platform.
TikTok Ads
TikTok is another top platform where you should pump part of your ads budget. The platform boasts over 1 billion active monthly users and offers just as high ROI as Facebook.
Facebook and TikTok will work best for you, but you can also consider other platforms. And remember, 98% of visitors won't buy for the first time, so retargeting ads should be a priority.
2. Automate Your Business
Let's face it, running a drop shipping business can be tedious now that there are a myriad of operations, from product searches, creating listings, product repricing, inventory management, marketing, order placement, and so on. These demanding tasks can affect your stress levels and impact efficiency.
Many dropshippers fail because they get overwhelmed with all these operations. But luckily, there are plenty of dropshipping automation solutions that can help you simplify operations and enhance efficiency.
A good example is EasyNC, which has been engineered to automate all mundane tasks so you can focus on what's important. With automation, you can literally put your business on autopilot. Here is how the software works.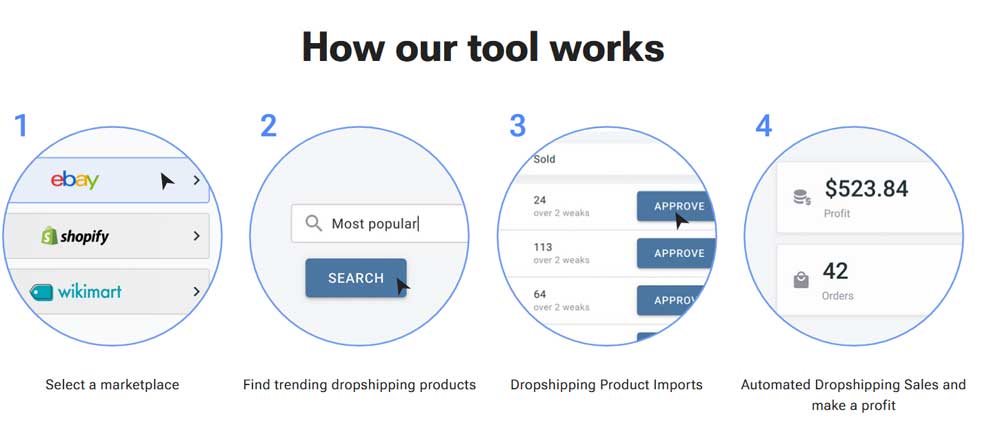 3. Focus on What's Trending
To succeed in dropshipping, you need to sell trendy products, in this case, footwear. But what's trending today, might not be what will trend tomorrow.
So, how do you find trending footwear?
Well, there are several ways to find trending shoes. Below are the most efficient methods.
Use Google Trends – This useful tool from Google can help you know which footwear is popular as it helps you discover the search volume of specific shoes over a specific duration.
Influencer Activity – Influencers have large audiences that tend to take every word they say. If they promote a specific shoe, it will most likely trend, so you should seize the moment and list that shoe.
Twitter Trending Hashtags – Use the Twitter search bar to find key phrases, hashtags, and shoe-related accounts. If a shoe or shoe brand is trending, consider having it in your product catalog.
TikTok – Chinese social media platform TikTok is also a nice place to find the latest footwear trends. For example, the Adidas Samba Vegan Shoes are among the hottest in 2023, alongside custom design shoes.
Other platforms you can leverage to find trending shoes include Amazon Suggest, Reddit Threads, Pinterest Suggest, Facebook Ad Library, and the 'most popular' section of top eCommerce sites.
4. Create Proper Listings
Another essential tip to help you scale your shoe dropshipping business is creating proper listings. Many businesses fail because they focus on pricing and margins and forget to create proper listings.
Optimized Product Descriptions
For you to succeed, you need to have proper SEO-optimized product descriptions that compel the buyer to make a purchase. Importantly, they should have a value proposition and align to your brand voice.
Visuals are Vital
One vital aspect of a proper listing is visuals. With fashion goods, buyers are more concerned with the fine details of the products. That said, you need to have high-definition images that allow customers to scan the nitty gritty details of the shoes. It is advisable to use multiple images from different angles. For the best results, consider videos too.
Detailed Size Table is a Must-Have
You should also have an accurate size table to help consumers find the right fit. Have a size chart with all the international shoe size conversions if you are going global. Below is an example of a size chart for women if you are selling internationally.
5. Include Customer Reviews, Ratings, and Testimonials
Did you know that 72% of customers say positive testimonials and reviews increase their trust in a business? More interestingly, according to Spiegel Research Center, products with as few as 5 reviews bolster the conversion rate by a whopping 270% compared to those without reviews.
Adding customer reviews, ratings, and testimonials can be a game-changer for your dropshipping business as they help you build trust. Testimonials such as quote testimonials, social testimonials, and influencer testimonials will also go a long way in ensuring the success of your business.
6. Customer Support and Fulfillment
Your customer support is just as important as the supplies' customer support. It directly impacts brand loyalty as 81% of consumers say positive customer service experience influences their chances of making another purchase. Invest in multichannel support, with 24/7 live chat as a priority, alongside other channels such as telephone, email, and social media. Let no message or inquiry fall through the cracks – it could be an order you are losing.
You should also ensure delivery turnaround is as short as possible, as 84% of buyers are concerned about orders not arriving on schedule. Besides delivery time, consider free shipping as it increases order volume and reduces cart abandonment.
Wrapping Up
There you have it, folks, the ultimate guide to dropshipping shoes. Indeed, footwear is among the least exploited niches and has great potential. If you want to venture into this business, you now have all the information at your fingertips, from how to start a dropshipping business, how to find the best dropshipping suppliers for shoes and, importantly, how to grow your business and boost sales. So, what are you waiting for? Start your dropshipping shoes business today and chart your way toward financial freedom!