How To Start A Tea Dropshipping Business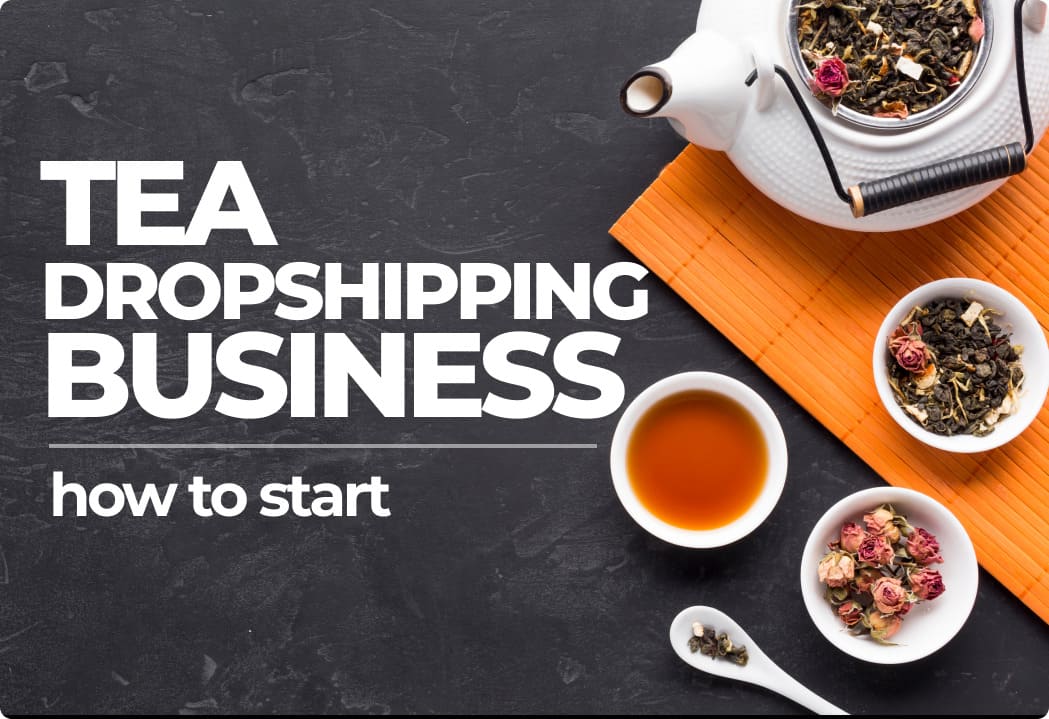 Have you decided to try dropshipping tea?
I'm sure you're eager to build your tea dropshipping empire, but you need more than just a great dose of optimism as you will face cut-throat competition in this industry.
In this article, I will share with you what you need to understand about dropshipping, how it works, and what possible challenges you will face as you get along with the business.
What is Dropshipping?
Dropshipping is a business type where you can sell without the products ever being in your hands. Dropshipping provides you the convenience of selling all products online without the effort and resources associated with sourcing, stocking, or shipping costs. Since the dropshipping supplier handles those aspects for you, you can focus on marketing and promotion.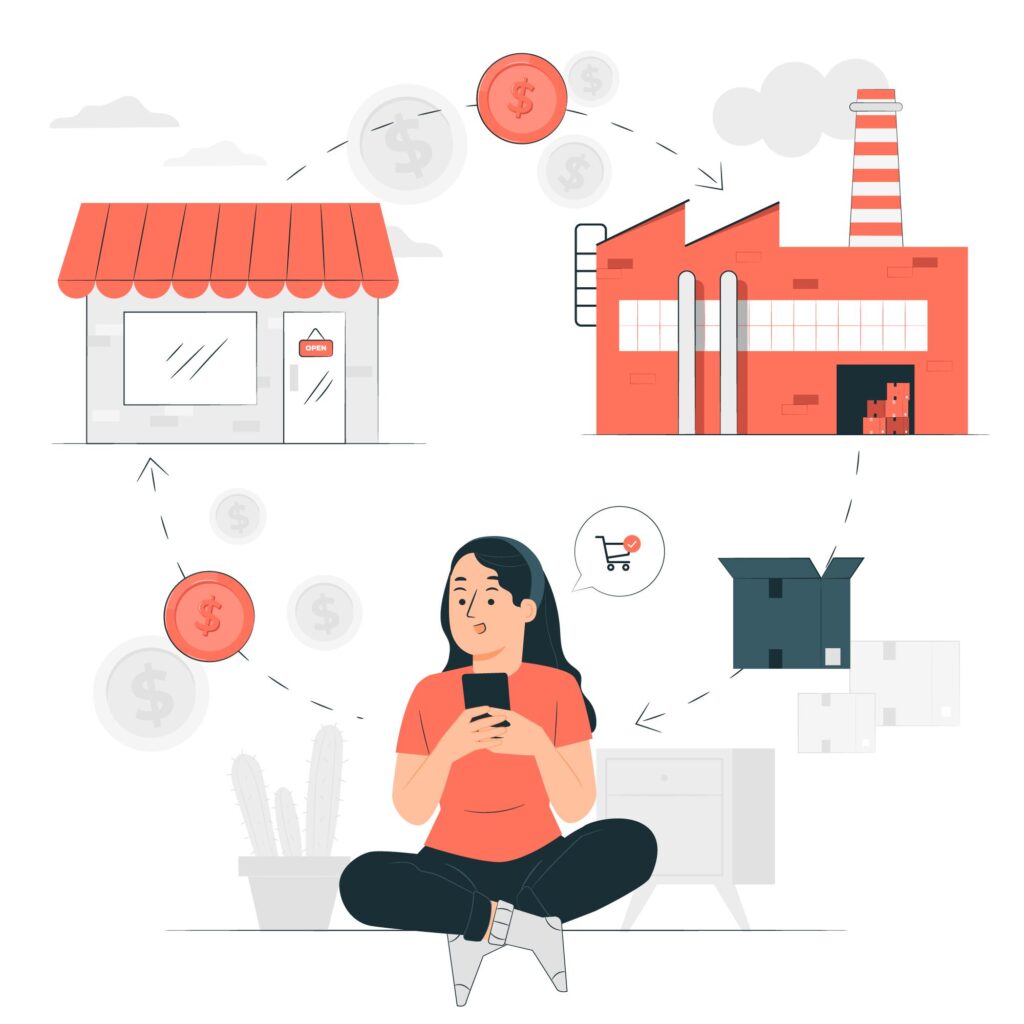 The main steps of dropshipping are the following:
It starts with searching your niche and marketing analysis of the best-sellers to determine your product to sell.а
Then you need to find the right supplier to get the products you want to sell and then list those products on your website at a price you decide.
If you do not have the website, you must create it on a separate domain or existing marketplaces working with dropshippers. You need to attract potential customers to your website through advertising and other promotional campaigns.
When someone places an order for certain products, your customer pays you the retail price you've charged. Then you'll place the orders with your supplier at their wholesale price, and the supplier will ship them directly to the customer. Your profit is the difference between the retail and wholesale price.
One of the best things about dropshipping of any products, including tea, is that you don't have to pay your supplier upfront, but only when you sell the product. You can launch your business with minimal costs. Building your dropshipping business is really fast and easy to get started. Essentially you need only a computer and the time to create and manage a website, contact suppliers, respond to customers, and for marketing strategies.
Now, you might be thinking, why wouldn't somebody order products directly from the supplier's website? But unfortunately, the Internet is a big, big place, and people may not know what suppliers are available to purchase from directly. And when consumers buy things, they are not buying just the products but also what those products represent.
Why Choose Tea for Dropshipping?
If you are still interested in dropshipping, let's figure out if tea is a good niche.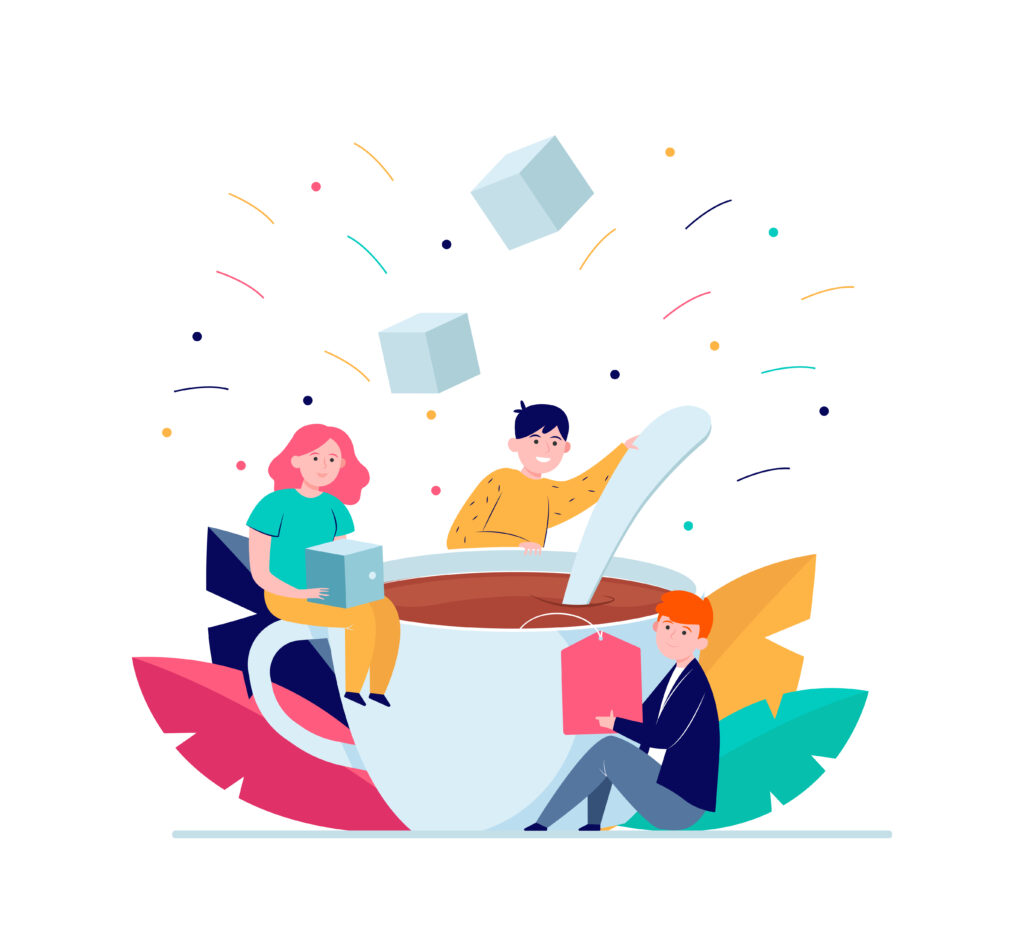 Believe it or not, the most in-demand beverage next to water is tea, not coffee. Tea has been treated as a healthy drink in the East, and now consumers in the West are catching on! So, this niche has significant advantages:
Huge Market
Tea culture has infiltrated 80% of American households, making the US the third biggest tea importer next to Russia and Pakistan. Wholesale tea sales in the United States grew from 1.84 billion dollars in 1990 to 13.12 billion dollars by 2020, a nearly 11.28 billion dollar increase in just ten years! More than half of Americans now drink tea daily.
A Modern Tradition
The dress code might have changed, but the tea retains its charm. Four out of five people in the US drink tea daily, which has become a new tradition among youngsters. With a new generation of health-conscious consumers, the popularity of tea is on the rise. As you can see, drinking tea is no longer just a delightful time for old ladies to gossip together!
Tea Diversity
Tea offers health benefits and a wide variety of flavors to appeal to the unique tastes of almost any consumer. Black tea is a fantastic option if you want a rich and robust flavor, and to which you may add sugar. Decaffeinated and caffeinated options are available, too. Relaxing bedtime teas are just as popular as teas that boost energy for studying or working the night shift. So don't be discouraged from reaching out to people who have never been a fan of tea. They just haven't discovered the variety suits them.
Within your chosen niche, you have the option to sell tea bags, ready-to-drink tea, and loose-leaf tea. There are also teas with innovative varieties that will support people's health goals. Slimming? Detoxification? Immunity boost? There are plenty of tea varieties you can add to your online store. Such a variety of teas provides a dropshipper with a wide range of Suppliers from different countries. You only need to find the ones that would work with you in dropshipping business.
In that light, it's a great time to look into selling tea products through your e-commerce business! Since tea is a lightweight commodity, you can dropship accessories like kettles, mugs, teapots, and tea presses. In addition, it is a lot easier to market your store with various goods.
Setting Up Your Dropshipping Tea Business
Setting up the tea dropshipping business is the same as with other products. You will quickly set up a new online store if you already have a dropshipping business. The list of steps below is mainly for newcomers.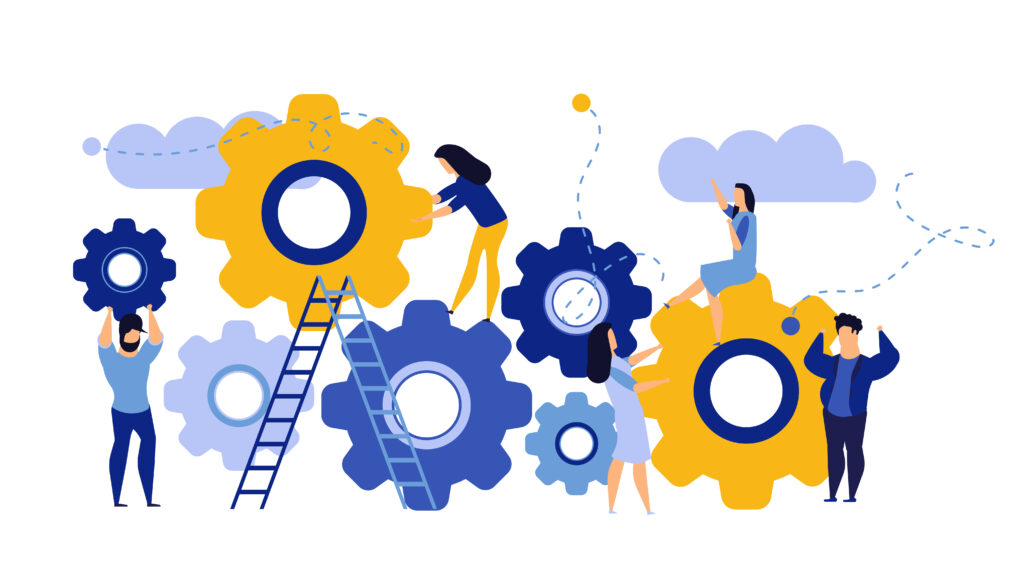 Setting up the tea dropshipping business is the same as with other products. You will quickly set up a new online store if you already have a dropshipping business. The list of steps below is mainly for newcomers.
1. Choose Tea Niche
We already checked that tea is an excellent dropshipping product. But you need to perform a marketing analysis to determine the most popular type. It is recommended to check several marketplaces, especially the one for your online store.
2. Choose a Dropshipping Supplier
Choosing the right dropshipping tea supplier is crucial to securing repeat business. Believing that the stocks are coming directly from you, your customers will associate the dropshipping service with your brand. You may choose the Supplier using marketplaces, search engines, or dedicated dropshipping applications.
You may use a dropshipping app to search for tea Suppliers from AliExpress or Shopify. AliExpress can sometimes seem overwhelming because there are too many products. So sort your search results by "Most Ordered" to see what's selling and what's popular, and this will put the best sellers at the top. The only downside is that free shipping on AliExpress can be exceptionally slow, and express options are usually quite costly. Try to look for sellers that offer ePacket shipping.
If Shopify hosts your eCommerce store, you can browse their marketplace to find tea suppliers. First, go to the Shopify App Store and click Categories > Finding Products > Dropshipping. Then, verify the reputation of the supplier by reading online reviews.
Also, you can use search engines to find Suppliers.
Author's advice
Remember that search engines have limitations. Google Search might be the first logical place to go, but search engines cannot tell you tea suppliers' product quality or service. Even if you write down the right keywords, you can't expect to get the best results unless you increase your search radius.
If you've found a potential supplier, create a direct connection. Having quick response times is a hallmark of a good supplier. Call the supplier; better yet, suggest a Zoom meeting. Be wary if the supplier lacks excellent chat support.
3.Create Your Online Store and Brand
Before creating a store, you need to invent a unique catching brand name. Many apps can help you find the name based on your tea niche and create a brand logo.
While building a customized online store has never been easier than it is today. Whatever option you choose, each tea should have a detailed description with all health recommendations and high-quality explanatory photos.
You can build it in a marketplace like Amazon, Shopify, Walmart, or eBay.
For example, Shopify is a relatively straightforward option if you lack web design skills. Shopify also offers a 14-day trial where you can access unique features to help you kick-start your business as soon as possible.
Additionally, you need to choose payment methods to facilitate the exchange of funds. So far, PayPal is the most preferred third-party payment gateway due to its user-friendliness and reliability.
Another option is to create a separate website.
You need a web hosting service. The most popular option is to go with a well-established platform like WordPress and use the WooCommerce plugin. Then, customize it to reflect your unique brand, ensuring it conveys the value you provide your customers. WordPress has a plethora of plugins, tools, and other resources to help you build a professional-looking store.
Remember, your domain is your real estate. So purchase a .com, and choose a catchy domain name and easy to spell.
4.Register the business
It is illegal to open a business without proper registration. Therefore, please study all requirements for your region and open a legal entity based on your estimated income.
5.Marketing and Promoting Your Dropshipping Tea Business
Generating traffic to your online tea store is crucial to profitability and growth. You need to invest heavily in digital marketing, which often involves:
Content Marketing Strategy
Create informative blogs that your readers will want to share with their families and friends. Consistently uploading quality content is one of the best ways to build up your website's SEO and increase its visibility. SEO (search engineering optimization) audit is the perfect way to optimize your website to achieve a high ranking on search engine result pages and receive organic traffic.
Facebook Ads and Instagram Ads
Facebook and Instagram propose to the page owners an advertising service (not for free). To attract customers, tell people in the ads what you can do for them that nobody else can. Be creative and consider what makes your business stand out from competitors.
Social media engagement is measured by various metrics, including comments, likes, mentions, shares, etc. Authentic social interactions have now become a vital part of marketing strategy. Likewise, a platform's algorithm will identify your profile as attractive when it has received a lot of engagements.
Social proof is crucial. Consumers are more likely to purchase from your dropshipping store if they feel a personal connection to your brand. In addition, user-generated content, such as reviews, can significantly influence potential customers' purchases.
As your following and order volume increase, you can hire a virtual assistant to aid you with your social engagements.
Social media platforms like Instagram and TikTok make it easy to share content with your followers and to find influencers you can connect with organically. You can pay nano- and micro-influencers for shout-outs for 10 to 20 USD. They can make nice and funny videos about your tea.
Build a subscriber list. Then send targeted promotional emails to your current customers to build stronger relationships and incentivize visits to your store. With email automation platforms like Mail chimp, you can send up to 12,000 emails per month for free to no more than 2000 subscribers. Premium plans are also available should you wish to invest more in email marketing.
As you see, the consequence of actions is quite simple. After you set up an online tea store, start an advertising campaign and be ready to receive first orders. After you receive a stable high flow of orders, you may look for automated tools for order fulfillment.
Even though you might face some challenges.
Challenges and Opportunities in Dropshipping
Dropshipping is increasingly popular due to its many advantages, but there are a few things you need to be aware of before you start your business.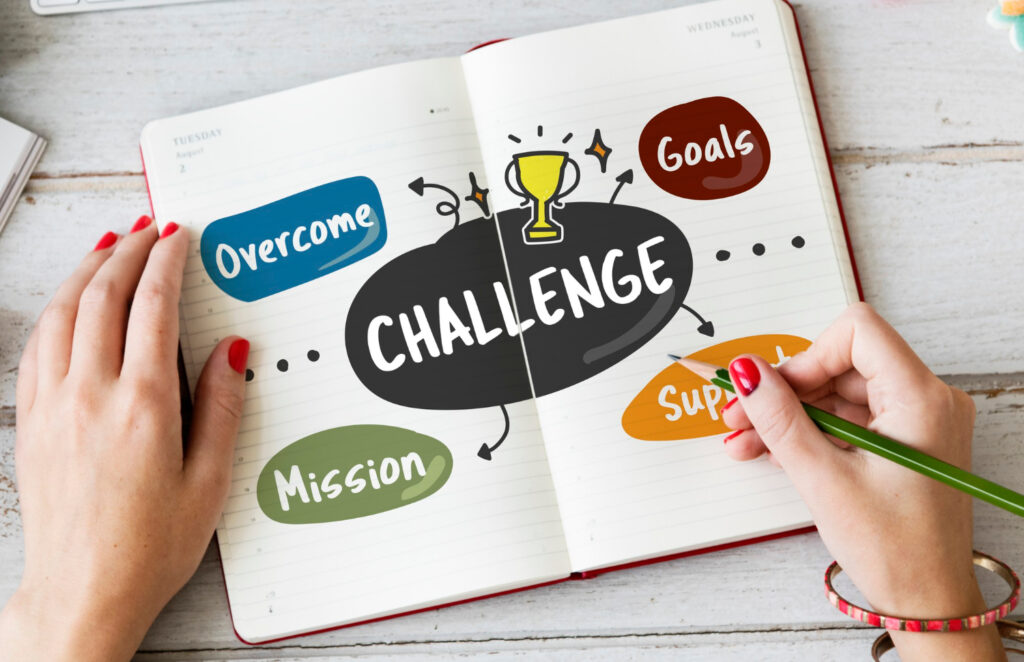 Dropshipping is increasingly popular due to its many advantages, but there are a few things you need to be aware of before you start your business.
Intense Competition
The biggest downside of this setup is the extremely high competition. Dropshipping is a growing industry; thousands of entrepreneurs are continually searching for ways to make their dropshipping stores successful, using the latest tools and resources available. Tea is a popular dropshipping product.
That is why you need to master digital marketing and pay for advertising to keep your brand relevant. But, equally important, you need to provide exceptional customer service.
Lack of Production and Delivery Control
The problem with dropshipping is that you are always at the mercy of your supplier. As a dropshipping entrepreneur, you are constantly under pressure to keep your customers. You need to communicate directly with your customers and speak like you have the products on hand.
But because you lack control over the supply chain and fulfillment, you cannot address their complaints. The supplier's fault is your fault, whether it is about the speed of the delivery or product quality. Unfortunately, you are on the receiving end of your customer's anger.
For each complaint, you'll have to talk to your supplier and wait for them to take action. Hence, you need to partner with a reputable supplier to ensure your customers receive the products the same way you advertised them. If supplier errors do happen, don't take them personally and handle the returns professionally.
You must understand all tea growth and production steps and how to brew it, as a customer's trust is based on your professionalism.
Low-Profit Margins
Dropshipping profit margins usually don't go higher than 20 percent. To compete in this market, you must ensure that your product pricing is competitive and aim to sell as many products as possible. Tea could be expensive or cheap, but you can't increase the sales price to the earth; you always have competitors' prices.
Most entrepreneurs believe that dropshipping business is for newcomers only; after you achieve a constant flow of customers, more traditional models provide sustainable growth. But you may always start with new products through a dropshipping step.
Conclusions
Tea dropshipping is a profitable business, but it requires a lot of meticulous work and perseverance. So here are the key points to wrap things up:
Finding a dropshipping tea supplier is an important step you do not want to rush through. Choose one with an extensive range of teas and other beverages. A reputable supplier is also capable of shipping these items safely and efficiently.
Build a professional-looking store. Avoid low-quality photos, terrible product descriptions, poor-quality content, slow loading times, and other elements that can cheapen the look and feel of your website.
Once you've finished setting up your store and chosen some tea products you wish to sell, accelerate your visibility with well-executed social media marketing strategies.
Remember about customer service; all orders should be placed appropriately and delivered on time. All questions and complaints should be resolved. Good reviews are the best ads.
Set realistic goals and be prepared to change your business model!
Hopefully, you find this article helpful. We wish you success in your business venture!