Top 10 Furniture Products To Dropship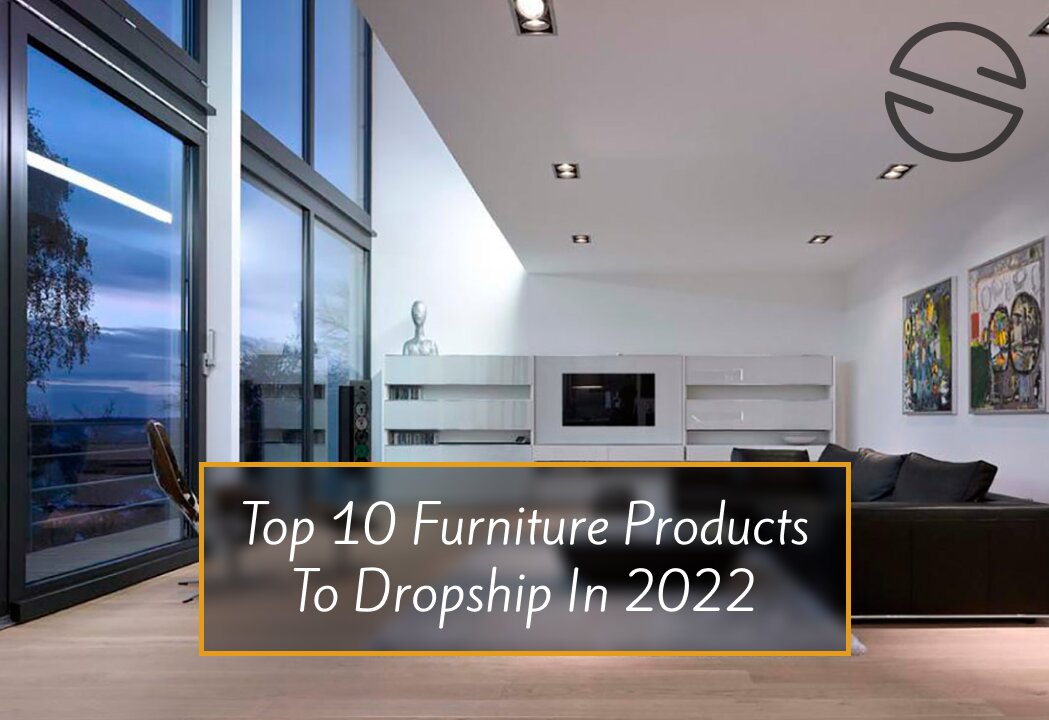 According to statistics, 61% of furniture buyers will choose it online in 2023. At the same time, half of the buyers study the content about interior design before purchasing furniture. The vast majority (61% of respondents) choose furniture in online stores, specialized sites, marketplaces, Instagram, and other online channels. Of these, 45% did it only on the Web, 16% combined the choice with trips to salons and shops, i.e. searching and evaluating the necessary furniture offline.
As can be seen from the statistics, more and more buyers are moving to online furniture stores. Therefore, we confidently state that dropshipping furniture is one of the most promising and profitable niches. Every year the number of furniture buyers in your dropshipping store will increase for the following reasons:
Convenience in comparing prices;
People do the shopping in a calm atmosphere at home;
Price factor (online is cheaper than offline);
No need to waste time on the road to the store;
Shopping at any convenient time (including at night).
80% of the surveyed users bought cabinet furniture, 65% – upholstered furniture. Every fourth (25% of respondents) buyer prefers to purchase upholstered and cabinet furniture in an online store.
Also, according to statistics, most purchases were made by residents of large cities. Keep this in mind when targeting your audience.
Most potential furniture buyers will want to improve their living conditions by spending more time at home, in apartments, or in-country houses. It will also be a factor stimulating sales in the furniture market.
It is necessary to conduct severe preparations and draw up a business plan for opening such a dropshipping store.
And the first thing to start with:
Create a concept
Analyze competitors
Study and segment the target audience
Step 1. Add the furniture
Show customers what you have to offer. According to the experience of Internet marketers, the furniture catalogue triples the number of applications without additional costs for attracting customers.
Remember, you're selling online, so you won't be able to talk the buyer through. What to do?
Describe the furniture correctly. Provide customers with all the information they want to know. Be sure to include materials, dimensions, color, weight, and anything else necessary to the buyer. Convince him that his apartment or office cannot do without your sofa or desk. Listings with detailed descriptions and high-quality images are your chance to make a presentation of furniture and work out objections at the same time.
Display prices. Don't force customers to look up prices and avoid confusion about how much they will pay at checkout.
Classify furniture. The catalog should be well structured so that the customer can quickly find what they need. The same product can be in several categories. For example, a sliding wardrobe can be "bedroom furniture" and "bestsellers." Allow customers to filter furniture by style, color, price, and other parameters.
Step 2. Set up payments
Ecommerce platforms make it easy to set up payments with just a few clicks. See what payment options are available – the more, the better. You can accept payments from credit cards, PayPal, and other payment systems.
Ensure secure payment processing to prevent hackers from intercepting customer bank card details. Download an SSL certificate and protect your data from decryption using the HTTPS protocol.
Step 3. Deal with shipping
When choosing a supplier, ensure that he works with conscientious delivery services. Check delivery times before submitting a listing to your dropshipping store. Focus on customer reviews.
Free shipping is a nice bonus for the customer but an additional cost for you. You can offer free shipping on all orders, orders over a certain amount, or certain items.
Step 4. Launch online advertising
Use social media to promote your online store.
The main advertising channel is Google search. Here are ads for "hot" customers who are already looking for specific furniture. Therefore, such advertising is more expensive, but it's conversion is higher.
Google advertising network is also suitable for use. Suppose a buyer has previously searched for furniture, interiors, and home improvement information. In that case, ad networks will catch up with relevant ads on sites on other subjects. Clicks and impressions will cost less, but leads' conversion will be lower.
In addition to the pros, dropshipping furniture also has its cons. Let's look at them in detail. It will help you decide whether to start selling furniture or choose another dropshipping niche.
1. Expensive shipping. To get a good amount of revenue by working on a dropshipping, you first need to reach a good audience, a wide GEO. But the delivery of large goods is most often paid. Some buyers are not willing to overpay for shipping. It is easier for them to go to the nearest furniture store and bring large furniture on their own.
2. Non-uniqueness of the product. As you might guess, selling a unique product is always more efficient and profitable than selling something everywhere and everywhere.
Suppose the uniqueness of the product is high. In that case, the buyer will be ready to survive the production time and accept the delivery cost and time. Suppose your product is similar to everything in many offline stores. In that case, there is a high probability that the client will go to buy furniture there and will not order the same sofa in the online store.
3. Lack of physical stores and showrooms. About 50% of people refused to buy due to the impossibility of visiting the store/showroom. The request was explicit: the client wants to understand the quality of the material.
4. Availability. This problem is not a key and a rather critical one. It is necessary to indicate that sometimes customers like the product. They are delighted with it. Still, they need it today, tomorrow, or the day after tomorrow.
5. Low margin. Everything is simple here: money solves 90% of your problems in life and business. With a high margin, it would be possible to solve critical issues: for people to pay part of the delivery cost or even pay it in full.
The most basic reason why the success of such a business is minimal: is expensive shipping. Although there are other troubles, this one is still more significant than the others. Until shipping costs drop, selling bulky items via dropshipping is unlikely to be profitable, so focus your niche on smaller items.
Our list of top 10 Furniture Products To Dropship
1. Sofa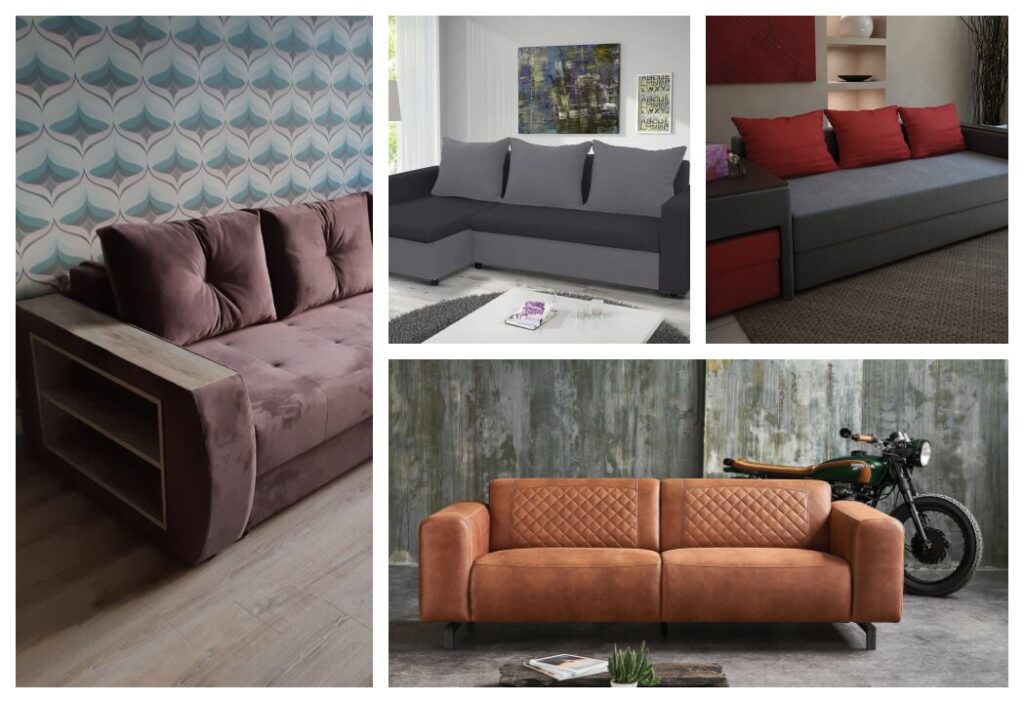 Sofas have long taken a leading position in the furniture market. More and more people live in small apartments where there is no way to equip a full-fledged bedroom.
Comfortable multifunctional sofas which quickly turn into a bed for the night, come to the rescue in this situation. The meaning of this upholstered furniture is diverse: they can divide and zone the space, complement and soften the interior, be the center of the room or harmonize too bright style. Besides, modern sofas are advanced, sustainable, environmentally friendly and can be light, mobile and modular – the choice is enormous.
You can find sofas at suppliers on Aliexpress or Amazon. Read reviews and seller ratings. Specify the terms of delivery. It is essential to consider because you decide to dropship large pieces of furniture.
When choosing sofas for your dropshipping store, pay attention to the parameters that will be important for your customers:
There are also many types of sofas in shape: Straight sofas, U-shaped, corner, or semicircular. Focus on your target audience and the overall style of your products.
2. Closet

The second most famous piece of furniture in any home is the closet. If you plan to sell cabinets, choosing a good delivery service is vital. Cabinets are usually transported unassembled. Suppose at least one part of the cabinet has a scratch or chip from poor-quality transportation. In that case, the buyer will either refuse the product or leave negative feedback.
To keep your cabinets in high demand, study fashion trends. A closet is always a multifunctional piece of furniture. It is not only the primary storage method but also an interior decor because there are many different cabinet designs these days. Try to choose products in your online store as wide as possible.
3. Coffee table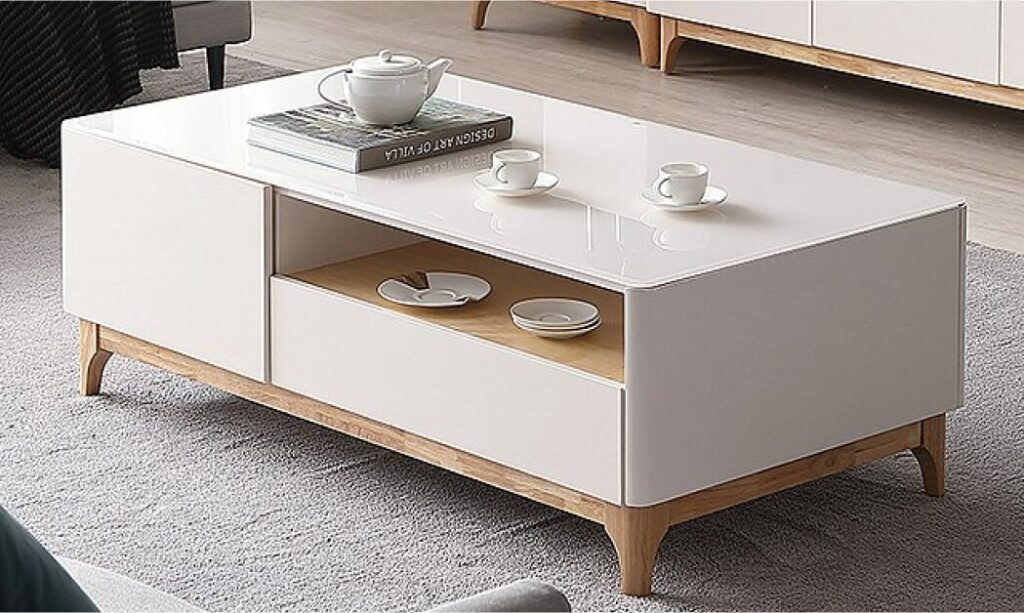 Coffee tables are an integral part of the interior of every home. They are classics that never go out of style.
It is not only an element of decor. The table performs many functions: storing newspapers and magazines and holding tea parties with treats. Furniture with additional shelves and storage compartments equipped with wheels is trendy for the convenience of moving this piece of furniture around the room.
Particularly noteworthy are transforming tables with a folding tabletop, the area of which can be increased by one and a half or even two times.
The coffee table traditionally stands next to upholstered furniture – armchairs, and sofas, which determines its demand and imposes requirements on functionality.
Be sure to add this piece of furniture to your dropshipping store. Its small size and low cost compared to other furniture give it every chance of being in demand among buyers.
4. Rug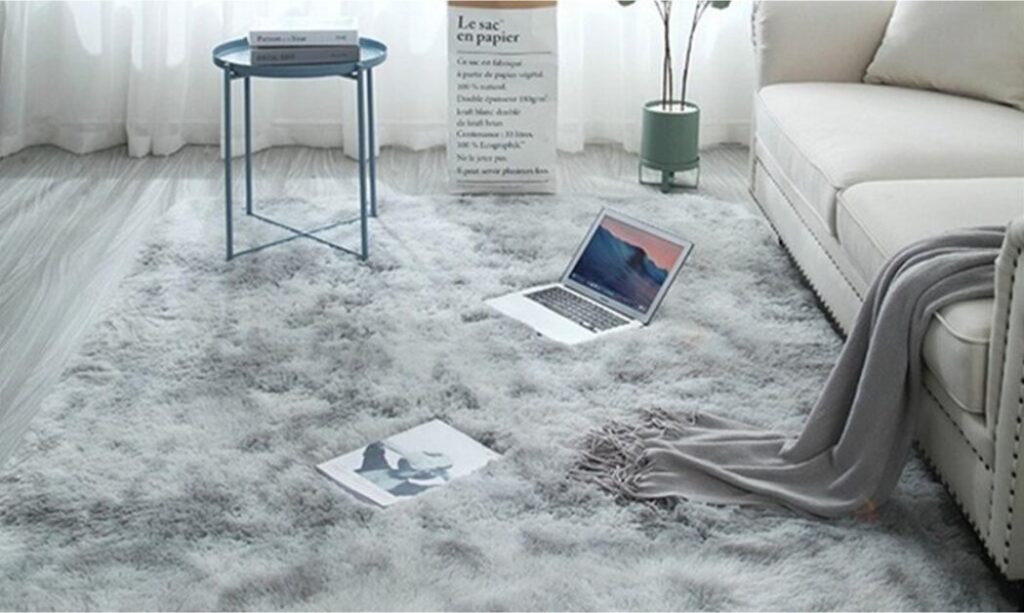 People always buy soft rugs for the living room or bedroom to create coziness. Aliexpress offers a large selection of soft carpets. Check the seller rating and shipping method, and feel free to add rugs to your online store.
5. Pillows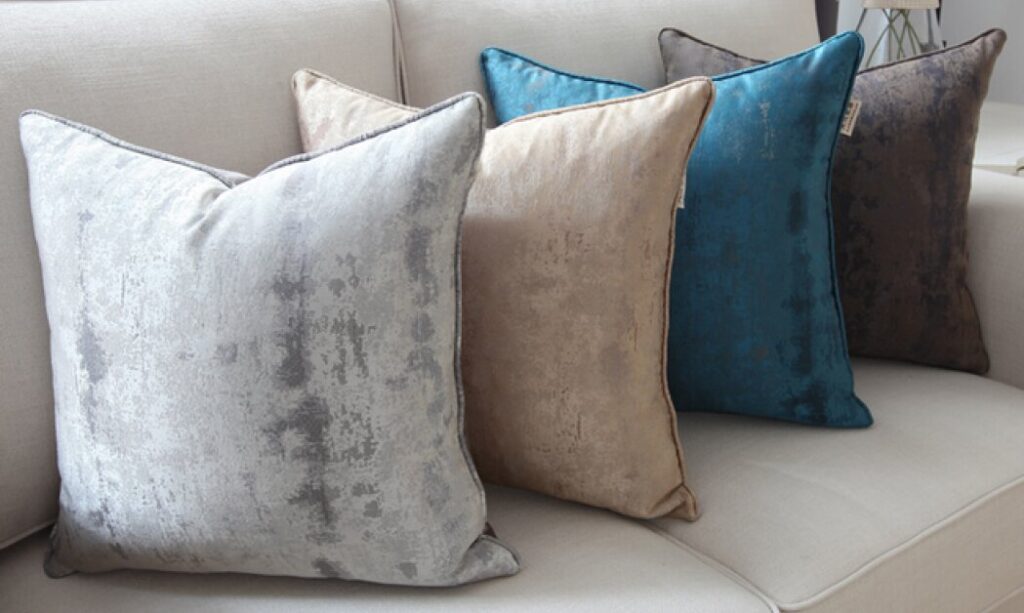 Decorative pillows mainly create an atmosphere of comfort. They perform not only an aesthetic but also a practical function: they allow you to organize a cozy place to relax. Textile elements play an essential role in creating a cozy corner and play area for a child. And decorative pillows will complement the interior of the bedroom, dining room, living room, and terrace. Create a collection of soft carpets and cushions. Your customers will be happy to buy several items in your online store.
6. Armchair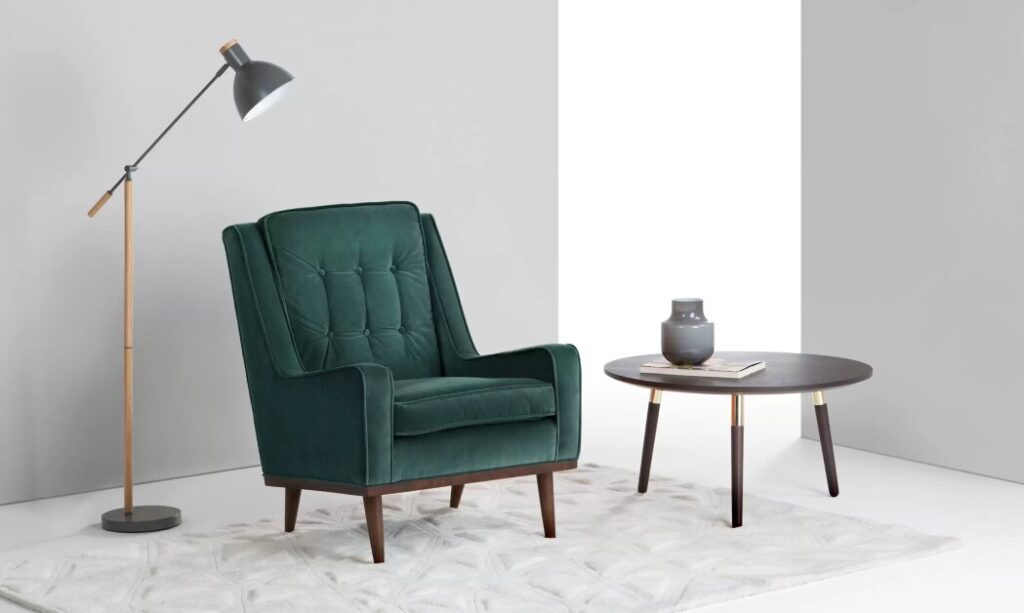 An island for a comfortable stay, an additional seat (and sometimes a bed) is an easy chair for the home. Beautiful and functional, it will not only keep the sofa company but will also become an independent piece of furniture. Today, manufacturers offer a lot of variations on the theme of soft chairs. Rectangular or rounded, with high legs and squat, with or without armrests (soft, wooden), a tall, laid back, or low straight back.
Armchairs are trendy. However, this is a more massive design, and you should take care of a quality delivery service. Also, a bean bag chair has a high rating among buyers. Mobile, modern and inexpensive – this is a frameless chair, bag, or bean bag. The universal design makes it possible to use it in the living room, bedroom, nursery, and even hallway.
7. Chandelier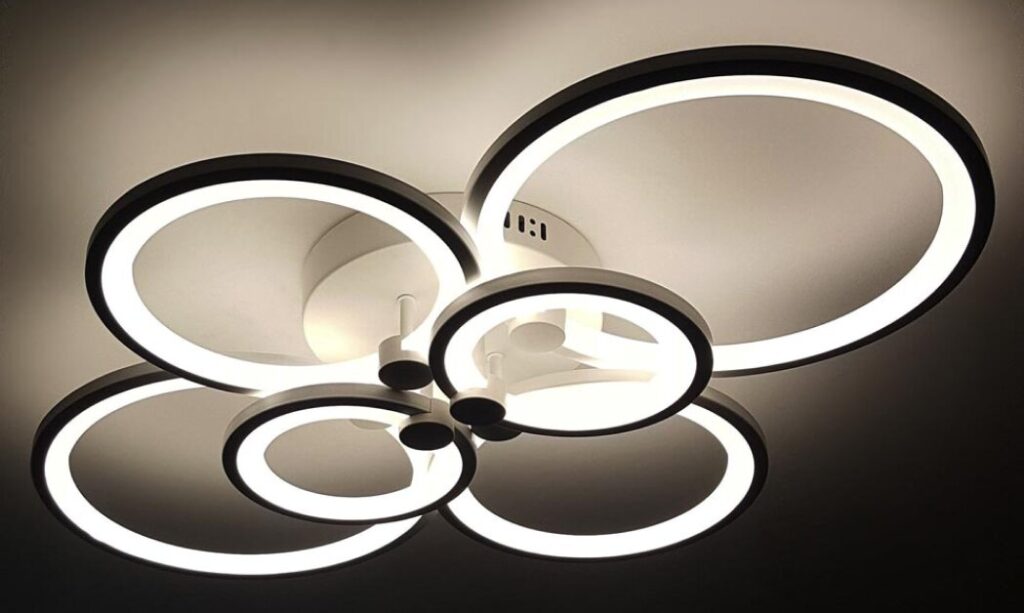 Every buyer knows that chandeliers play a crucial role in interior design. Properly selected devices can transform the appearance of the room and improve the quality of lighting. Floor and table lamps are also popular. Lighting objects come in various types for every taste and budget. Focus on your target audience and place products following your customers' needs.
8. Racks and shelves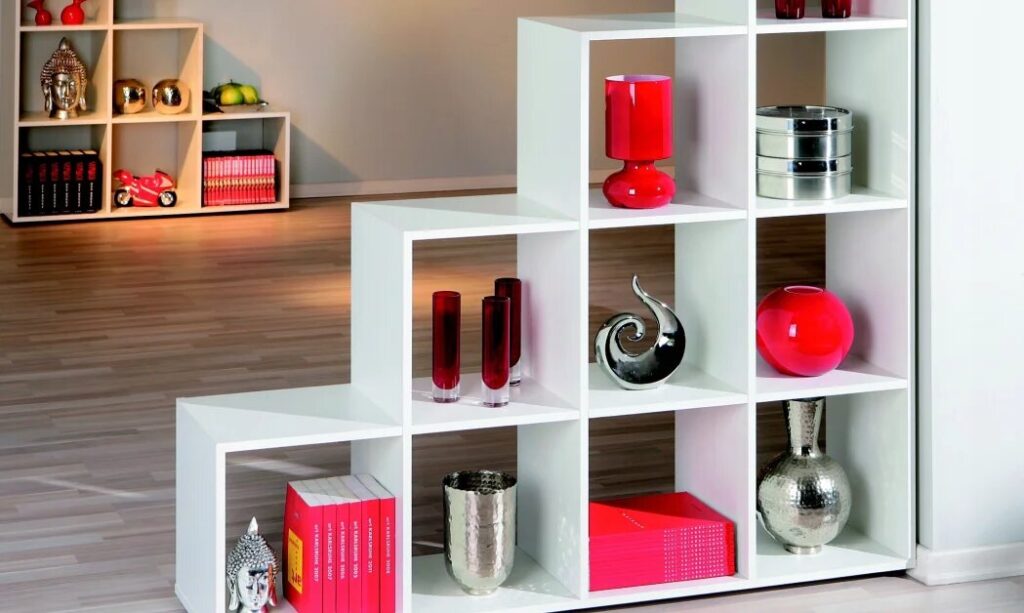 The rack in the interior can perform several functions at once: to zone the space, decorate it, and play the role of a storage system. Bookshelves will look more organic in the interior of a living room or office. In the bedroom, fully occupied shelves can create a sense of congestion.
Amazon offers a large selection of closet shelving. On Aliexpress, you can find many decorative stylish racks and shelves for the living room, bedroom, or children's room.
9. Chest of drawers
Dressers in the interior appear everywhere. It is where their versatility comes into play. The item will be appropriate in any room: it can be placed in the bedroom, bathroom, hallway, nursery, hall, and even the kitchen. In small-sized apartments, tall cabinets are still preferred. Still, ancient walls have long been abandoned in spacious rooms, relying on small and original furniture. So the choice of chest of drawers directly depends on the size of your buyer's home.
10. Decor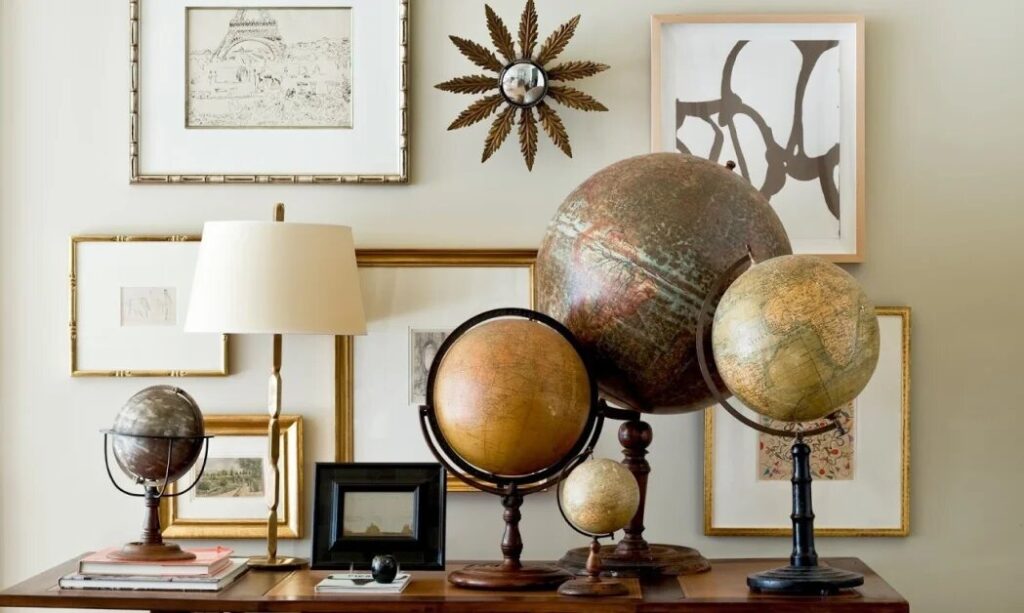 In this item, we have included many kinds of home decorations. Objects and decor elements are those little things that help transform the interior. They can play a crucial role in forming complex design compositions. Or remain in the background, emphasizing the overall design concept or acting as a not the most catchy addition.
All decor items can also be in groups depending on the location in the interior:
Outdoor: various large vases, lamps, decorative trees, etc.
Desktop: clocks, lamps, figurines, flower arrangements.
Wall: paintings, clocks, mirrors, sconces, photo panels.
Ceiling: chandeliers, various lamps, mirrors, etc.
The most popular include:
Wooden crafts. They can be made from various breeds, provide elements of carving and other designs;
Stone. It can be multiple installations, sculptures, figurines, and much more metal. Most often in the interior use products obtained by forging or casting;
Ceramics. Porcelain can be considered the most popular material for interior solutions. Decor items are often made from it, repeating various national and cultural motifs;
Gypsum. Characteristic material for the manufacture of sculptures;
Glass. It is necessary to create both stained glass mosaics and individual accessories, including vases, lamps, etc.;
Different types of plastic and paper. Popular due to their availability and flexibility in processing. From plastic today, you can get decor items of any size and shape;
Textile. The material is also in demand for decoration. Firstly, some functional decorative elements are made from it, such as curtains and interior dolls, tablecloths, decorative pillows, etc.
Recyclables. A separate species, the popularity of which is growing every year, is the result of processing various materials for their reuse. It is due, first of all, to the threatening environmental situation in the world. The use of recycled materials in decor, clothing and interiors is intended to draw attention to the problem of saving resources.
As you can see, the choice is extensive. If you wish, you can fill your dropshipping furniture store with only decor items, and it will be popular in any case. Therefore, we highly recommend adding as many decor items as possible to your dropshipping store. Their small size will not create problems with delivery. Also, small items are not High-Ticket items and will not cause you a significant loss if you have issues with buyers.