Is Dropshipping Still Profitable In 2022 or Dead?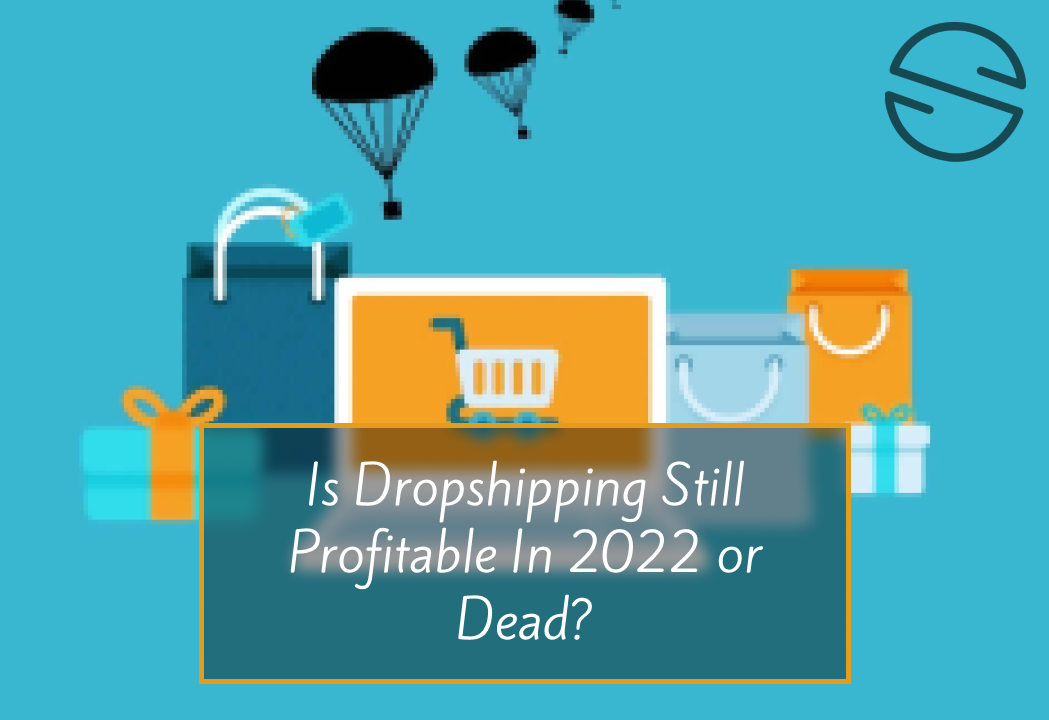 The word "dropshipping" is becoming more and more ingrained in the lexicon. Dropshipping is translated from English as "direct delivery." According to statistics, about 44 million Americans were doing dropshipping in 2021. It's a creative way of doing business when you can start earning with $100 of capital in your pocket. Doing dropshipping you can earn from $150-300 per month. And for some it is a big business with a turnover of several tens, or even hundreds of thousands of dollars.
Our article will reflect on whether dropshipping is still profitable in 2022.
Let's look at the basic principles of this kind of trading and discuss how to start dropshipping.
A dropshipping scheme includes a seller (dropshipper), a buyer, and a supplier. Moreover, the supplier is an ordinary seller on another marketplace. Usually, the supplier does not know you dropship their products. But that doesn't matter. It is vital that the goods are delivered to the buyer, and you receive your profit from the sale.
A dropshipper is only concerned with promoting products and finding customers. The delivery process of goods may not worry the dropshipper. The supplier assumes these responsibilities. With a dropshipping store, you make money from home by finding customers and referring them to manufacturers. And most essentially, you do not need to spend money on purchasing goods in bulk and take risks in this way. In any sticky situation, like a pandemic, you will not lose the money invested in products that have lost their relevance. So dropshipping is still profitable today.
What are the benefits of a dropshipping business?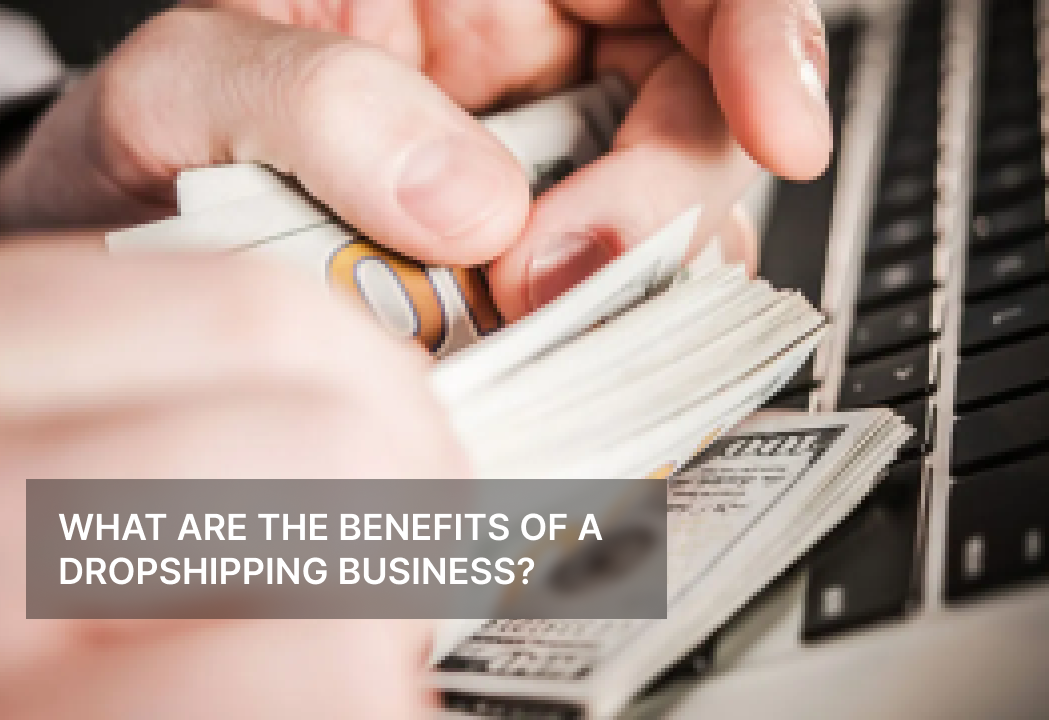 here is no univocal answer to the question of how much dropshipping makes. It all depends on your attitude towards dropshipping as a part-time job or serious business , the chosen niche, and the marketplace.
Small investments and low risks have formed the following advantages of this business model:
Low entry threshold – everyone can try their hand at this business. Even if it doesn't work out, you won't lose much.
No unnecessary costs – goods do not need to be purchased and money spent on it, which is not clear when they will return – and will they return? Also, the goods do not need to be stored, so you do not need to rent a warehouse and hire employees.
Quick change of assortment – is this product no longer relevant? It doesn't matter. You can easily find a new one and offer it to your audience.
Work from anywhere in the world – you are not tied to a specific city or country. You can even take orders and send them to the manufacturer from the North Pole.
As you can see, dropshipping is relevant at any time and is still profitable in 2022.
But besides the merits, dropshipping has its drawbacks. What are they?
What are the weak sides of dropshipping? Let's figure it out.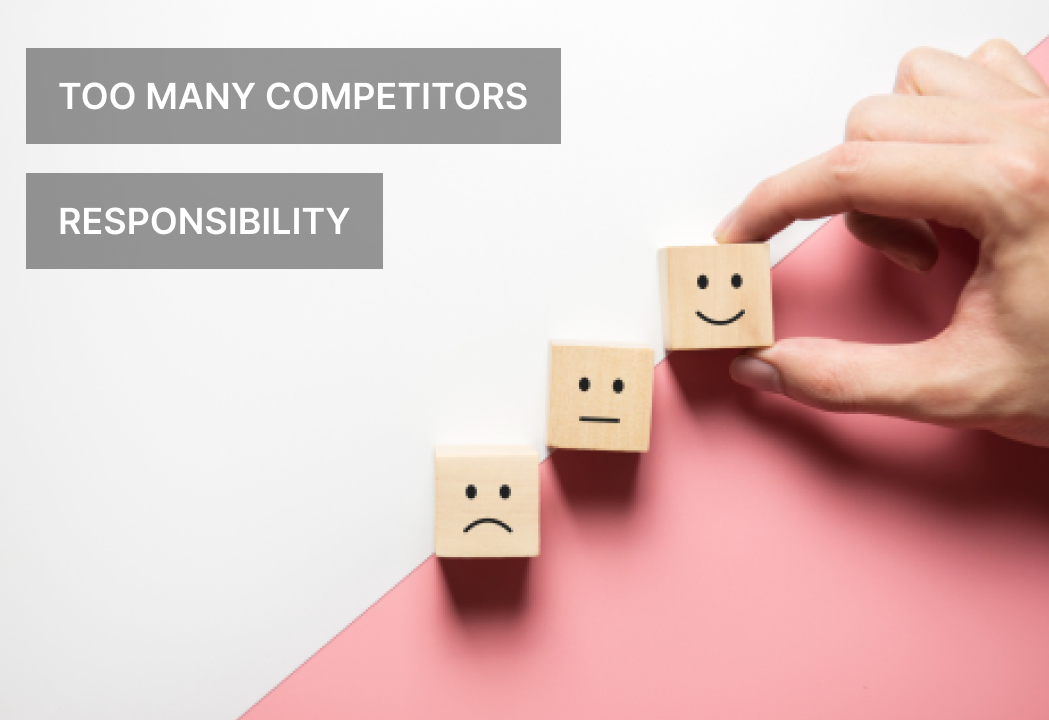 Too many competitors. The entry to dropshipping is too easy. The market is oversaturated with those who want to make money on the same products. As a result, it isn't easy to relax.
Responsibility – yes, that's what you bear. If the manufacturer cheats and sends the customer a defect or simply an unsuitable product, you will have to deal with his claims. Whether the manufacturer will exchange or return is always an open question. Be prepared for questions about product quality, packaging, and shipping.
Does dropshipping still work, and who will like it best?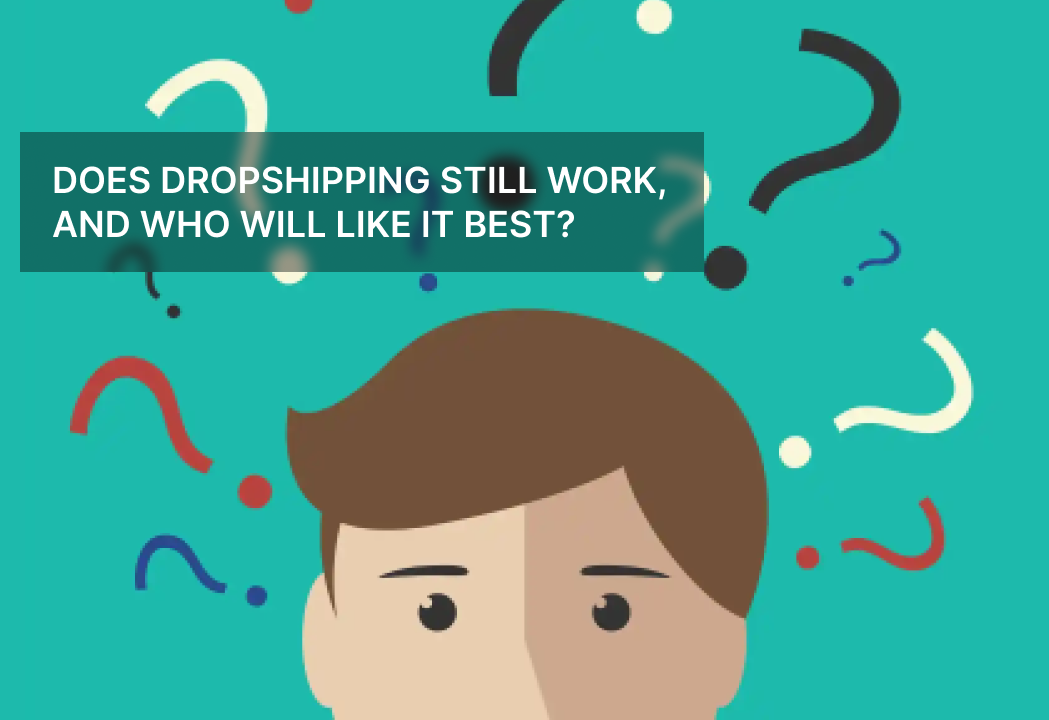 This business model is ideal for e-commerce newbies who want to understand: will I enjoy working this way, can I handle it?
For those who do not have significant capital to start – to start dropshipping, you can start selling thanks to a small investment in advertising.
Dropshipping is good if you are already selling something over the Internet in the usual way and want to know how much dropshipping makes. By mediating between the manufacturer and the buyer, you will save a lot of money.
How can you open a dropshipping store and make it profitable in 2022?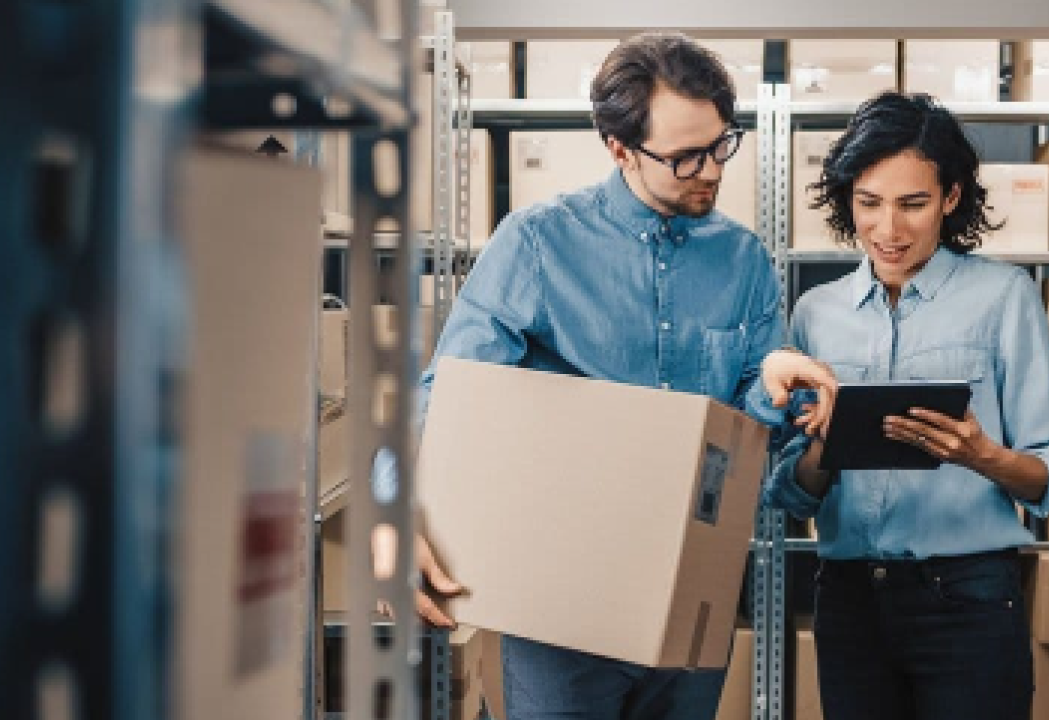 1. Choosing a niche
As in any business, you should analyze and choose a niche. There are many options. Here are the following dropshipping business ideas:
Clothes – those that are easier to fit without trying on, for example, one size;
Accessories and jewelry – scarves, wallets, hats, costume jewelry, socks;
Goods for home and interior – dishes, home textiles, decor items;
Cosmetics and cosmetic accessories – most often care. For example, rollers made of natural stones and gua sha masseurs for face and body, Korean cosmetics, washing brushes are very popular now;
Baby clothing and toys, especially developing ones;
"Smart gadgets" – watches, headphones, robotic vacuum cleaners, air humidifiers, etc. Techno is another long-term trend that will stay with us for a long time.
To understand the best way to sell, study the markets – what is now popular on the most well-known sites like Aliexpress, Amazon, eBay, Wildberries. See which products are most popular now and remain relevant for a few months.
Of course, you can sell anything – but it is better to choose products that:
Not fragile (easy to pack and deliver);
Not seasonal (until you get comfortable, the excitement will subside, and you will need to switch to other products);
Lightweight and small (so as not to spend money on delivery);
Easy to pick up without trying on or taking as a gift.
These principles will ensure you have fewer customer returns, cancellations, and claims.
After choosing the products you are going to sell, decide on a supplier (perhaps even more than one). To understand who you need, answer the following questions:
What scheme would you like to work with – receiving a full advance payment from the client and transferring funds to the manufacturer, or expecting a profit after delivery of the goods?
Can your items be returned or exchanged?
What is the most convenient speed and delivery method for the area where your customers live?
By answering them, you will understand which provider you need.
When choosing a dropshipping supplier, remember that
First of all, check if the products you want to sell are in demand. However, such analytics is powerless over emotions and goods that are acquired under the influence of an impulse – these are jewelry, toys, cosmetics, etc .;
After choosing a supplier and the products – order a couple of units from him. So you will appreciate the speed of delivery, the quality of the packaging and the product itself;
It is essential to compare the wholesale price with the competitors' prices;
Even if the product is popular, do not rush to rejoice: the more the product is in demand, the higher the competition in the market, which means that it is more challenging to sell the product;
Always check with the supplier how quickly the assortment is updated. Availability of up-to-date and accurate information will allow avoiding a situation when you lose the buyer since a particular product has run out. In this case, you should choose an excellent dropshipping service with a Repricing option. Automate the process and save your time. Easync is always here to help you;
You can work not with one but with several suppliers at once. You will create a more comprehensive assortment and interchangeable system. For example, if one supplier does not have a product, you can contact another.
After products are selected, a supplier is found, and the determination to start selling is almost overwhelming, a dropshipper must choose the trading platform. There are several options for it:
Your website. There are many ways to create a site. Choose the most appropriate for you.
Social networks as a platform for dropshipping. This option is the easiest. Besides, social networks like Facebook or Instagram are in demand and very popular.
Target markets. eBay or Shopify are well-known safe marketplaces.
Below we have provided a list of the main points to look out for when starting dropshipping.
1. Large initial investments are not required
Significant start-up capital is not needed, but you will still need funds to open an online store and promote it.
The main thing to focus on is the level of customer service. Dropshipping shops should provide a complete description of the product—present high-quality images and photos.
2. Transparent and reliable model of work
Dropshipping goods do not require warehousing, large purchases and allow you to offer customers a broader and diversified assortment.
The product does not deteriorate, stale, or go out of fashion since it constantly updates. No need to hire additional personnel to package products, check for defects.
3. Difficulties with price and competition
However, dropshipping is not an e-commerce paradise. Competition and other pitfalls exist here, as in every business. Reduced prices by large dropshipping companies, dumping, unscrupulous suppliers – all these reduce your profit.
To be successful in the dropshipping business, you need to learn how to work with proposals and customer persuasion. You can't base your store competitiveness on low prices alone.
Customers are attracted not only by the low cost but also by promotions, bonuses, and special services that are not available in other stores.
You better work with several suppliers. You will avoid situations with the absence of specific goods in the manufacturer's warehouse at the moment (if one does not, the other will most likely have it).
4. Interruptions in delivery times
Another disadvantage of dropshipping (if you primarily work with China) is the delivery time. Sometimes delivery from China takes a very long time. For example, you promise your buyer a delivery time of 2 weeks, and the parcel is delayed by 1.5-2 months.
As for the trade-in products you have not seen, this problem is quite solvable. Some manufacturers may send you a test sample of the product or give you the most detailed description of its functional characteristics.
Dropshipping platforms deal with many orders and often make mistakes in logistics, delivery, and other points. Reliable suppliers are usually ready to make amends at their own expense if proven wrong, but unscrupulous companies can ignore your claims.
In this case, it is better to shell out money to the client out of your pocket – your reputation is more valuable than momentary profit. Always focus on the customer. Dropshipping stores thrive if they place the customer at the center of their business model.
The main driving forces of profitable drop shipping are:
effective advertising;
customer focus;
selection of original marketing tools;
creative approach to the implementation of business ideas.
Yes, the competition is excellent. Finding your niche is difficult and troublesome, but this does not mean that you need to give up in advance. Not only the most talented survive in any business, but also the most patient and persistent. Keep moving in the given direction, and the result will be sure.
In the conclusion, we can say that dropshipping remains the most convenient and affordable approach to doing business online. We made sure that dropshipping was still profitable in 2021. Try your hand at this business model by following our advice. We wish you good luck and great sales!