The most advanced repricer for eBay, Shopify.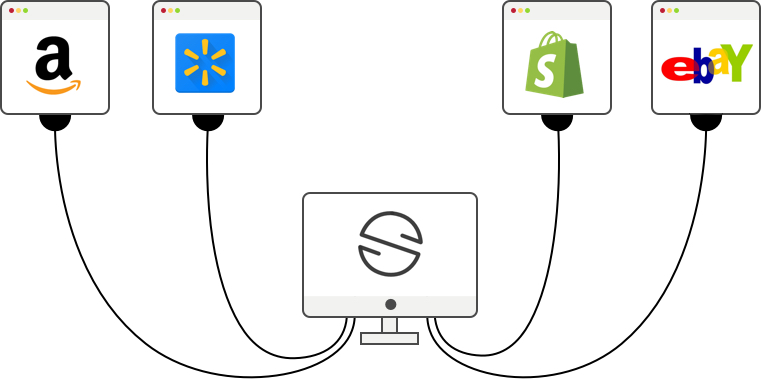 Automatically updates your listings based on the supply and availability of your suppliers and competitors.
---
Live Listings.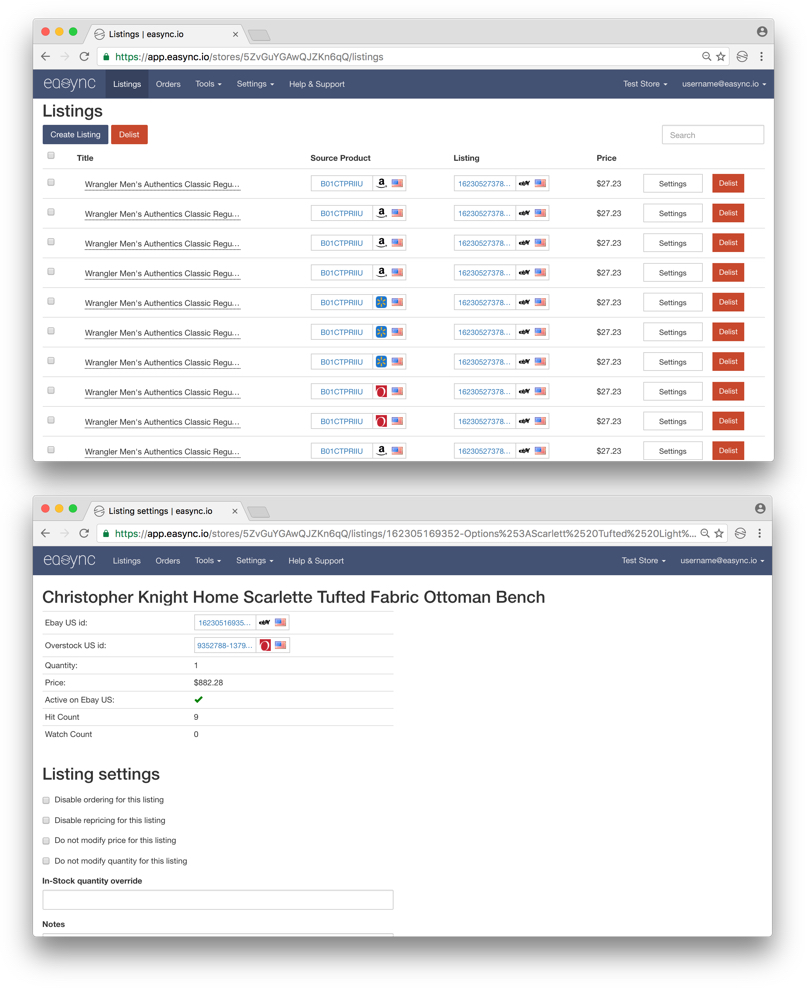 Price

Price is taken from the Amazon and automatically added to ebay. You only need to select the margin on the goods.
Description and photos

You need to make only a single click, to add it to the product listing. Easync add automatically: item description, characteristic, photos, availability and price.
Availability

We get offers all sellers. Easync choose the Best price and shipping costs for your profit.
---
Automatic Ordering.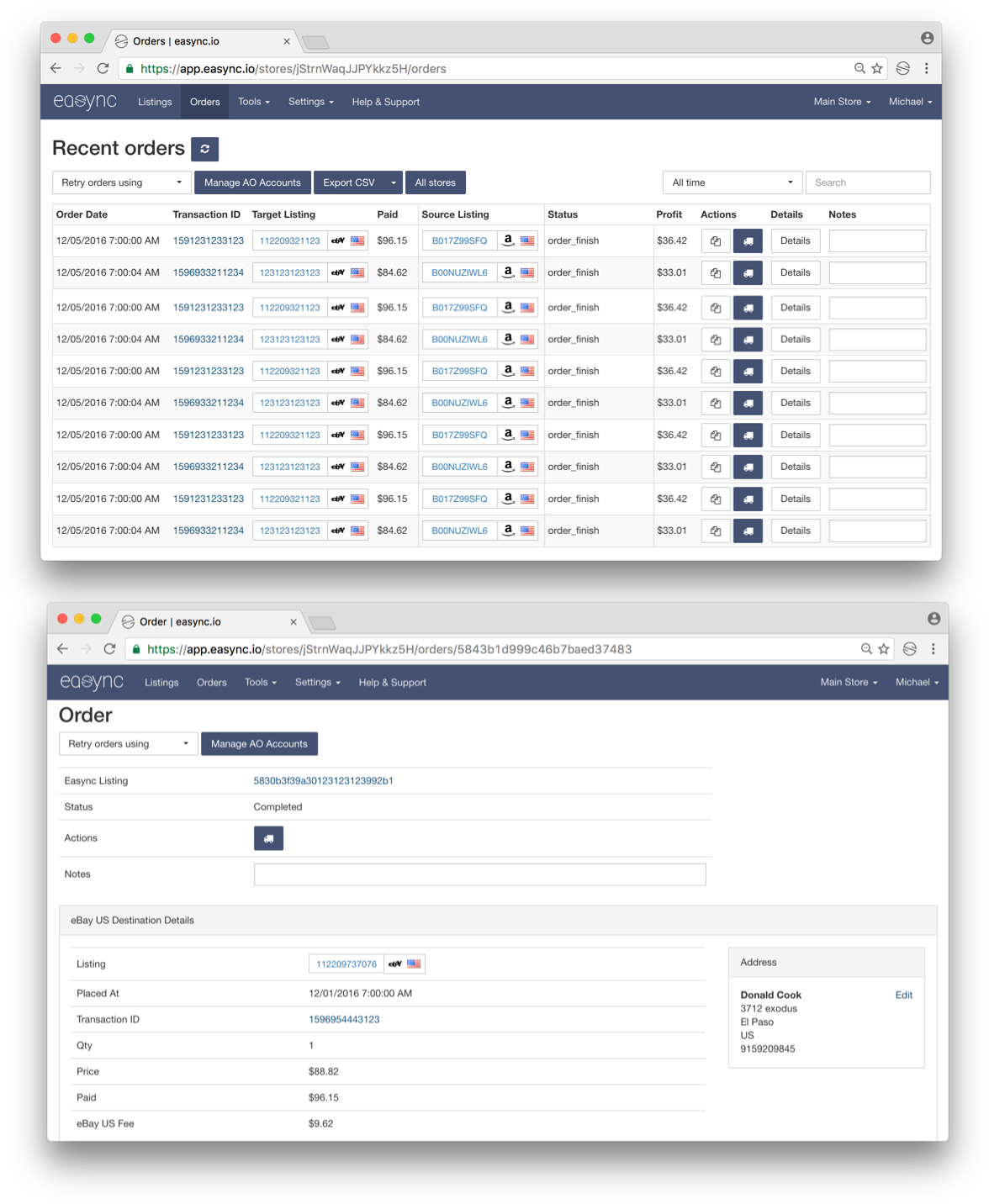 Auto ordering on Amazon. The applications received by eBay, Shopify, your personal website.
---
Deep settings for maximum benefit.
---
Statistics Store.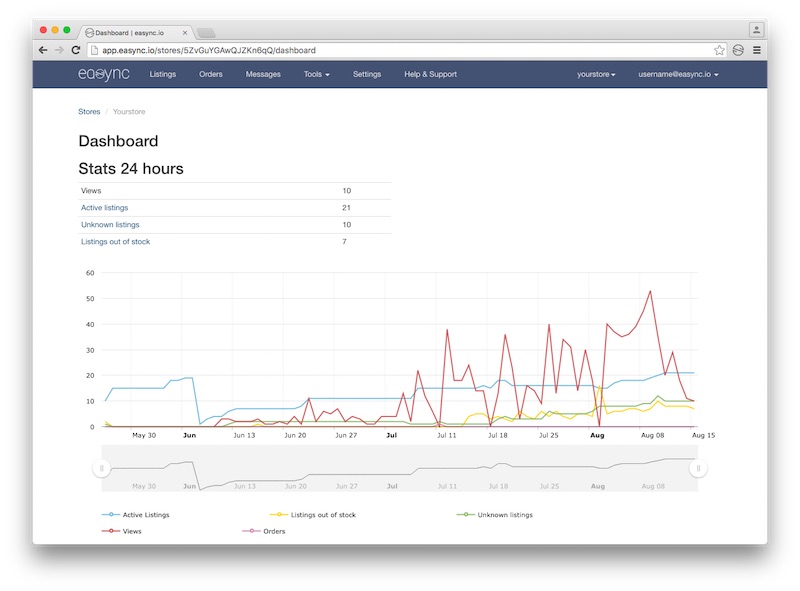 Statistics on your store, broken down by day. The statistics for the current day in the table. In the graphic from the moment you connect to easync.io. It is an opportunity to connect to us as soon as possible!
---
Tools Store.
Out-of-Stock

Goods that are not in stock at Amazon. Or do not satisfy your requirements.
Override

Products to which you set manual settings listing.
Delist Duplicate

This tool helps you to find items that has a duplicate.
Poor Performers

It provides analysis on sales of goods and the date of the addition in the listing..
Recent Revisions

The whole history of changes on your listing. You can see all sellers to compare prices over time.
Unknown Listings

The tool finds all items in eBay who is not on easync.io.
Listing Request Batches

Live status of adding new products in the listing.
Edit Listing Template

Online editor. Super cool tool for the design of the item card. You can just watch how it will be displayed on eBay.
---
eBay Messages.
You can receive and reply to messages to ebay users through the interface easync.io.
---
Adding items.
You don't need to create a product in hand ourselves, we did it automatically. Before addition of the product, you can edit your listing.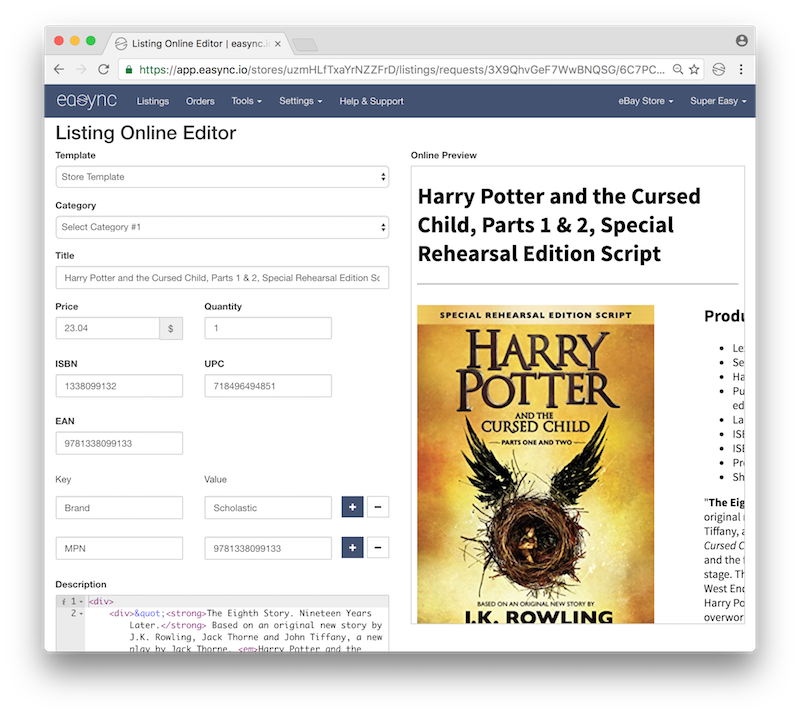 ---
Auto Upload Tracking.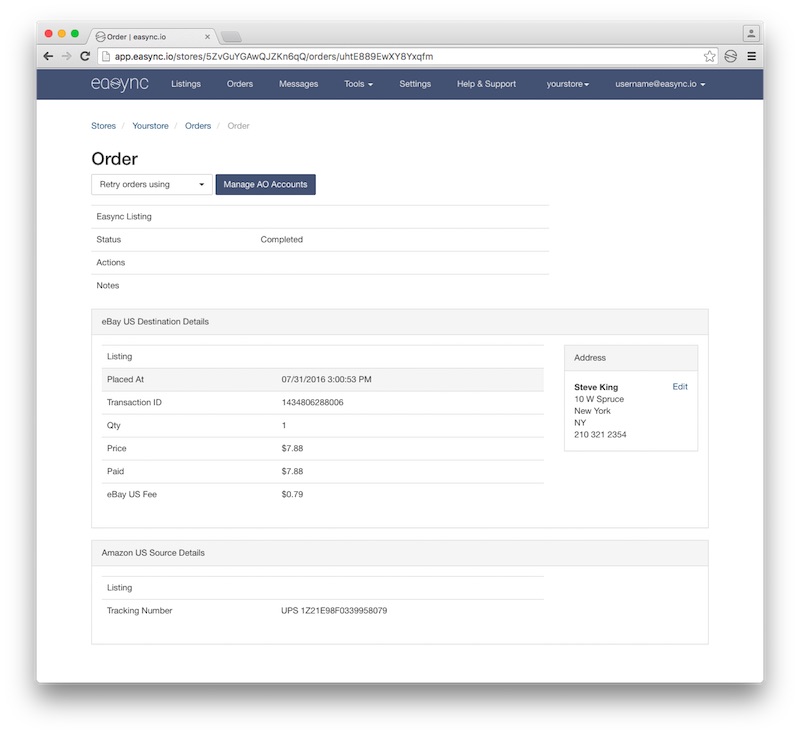 Automatically load tracks from Amazon to eBay.
---
Your stores in one place.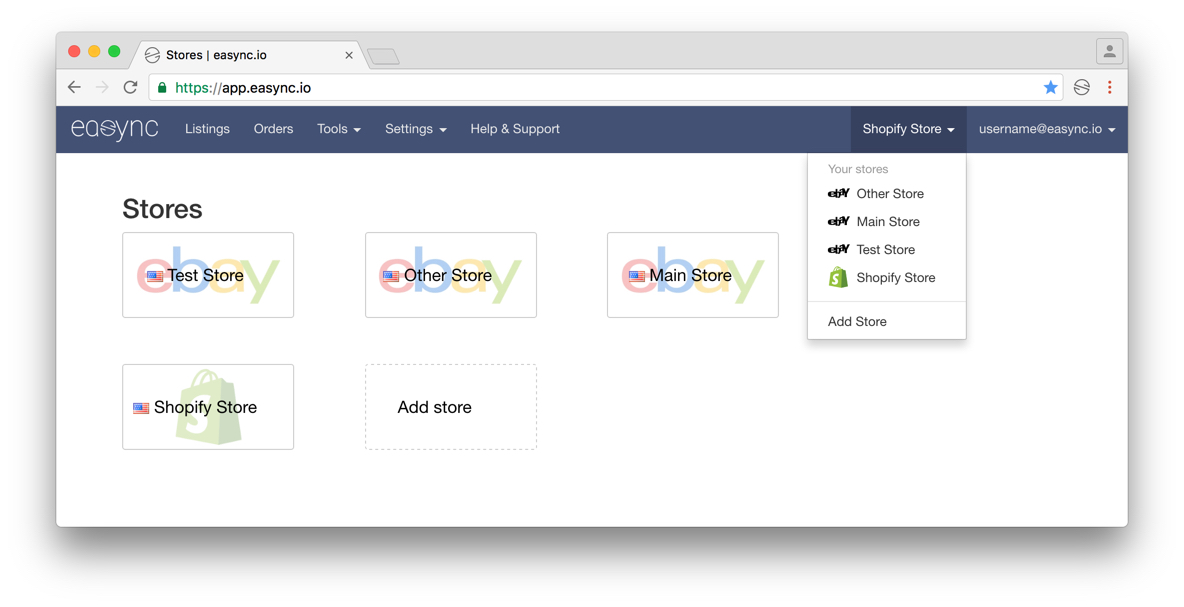 ---
Automatic, fast, online!
We are amazing. Whatever you did yesterday by hand, you can now forget about it with easync.io. TRY FREE