How to Automate Your Dropshipping Business: A Beginner's Guide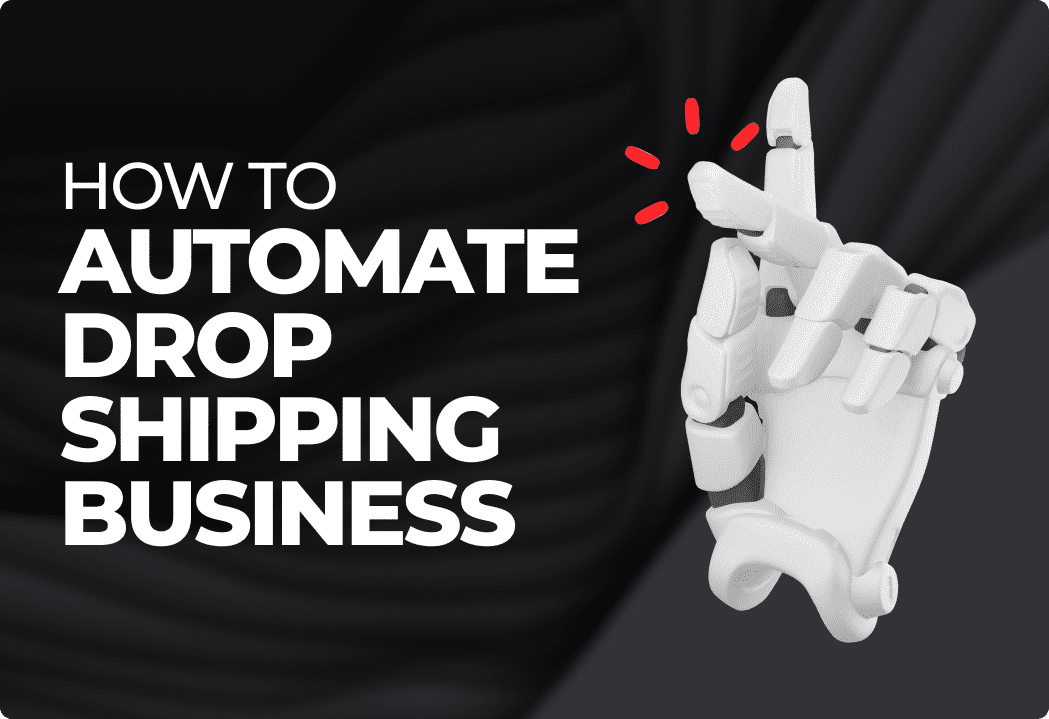 There's no doubt automated dropshipping is a brilliant idea, and that's why it is a priority for all successful entrepreneurs. But how to automate your dropshipping store is the elephant in the room. But worry not; this is the one-stop resource with everything you need to know about dropshipping automation. You will learn;
What Is Automated Dropshipping?
To understand dropshipping automation, it is first essential to comprehend what automation is. In simple terms, automation is the technique of making systems run automatically with no or minimal human intervention. Perhaps a clearer definition is, using technology to replace human intervention in repetitive tasks.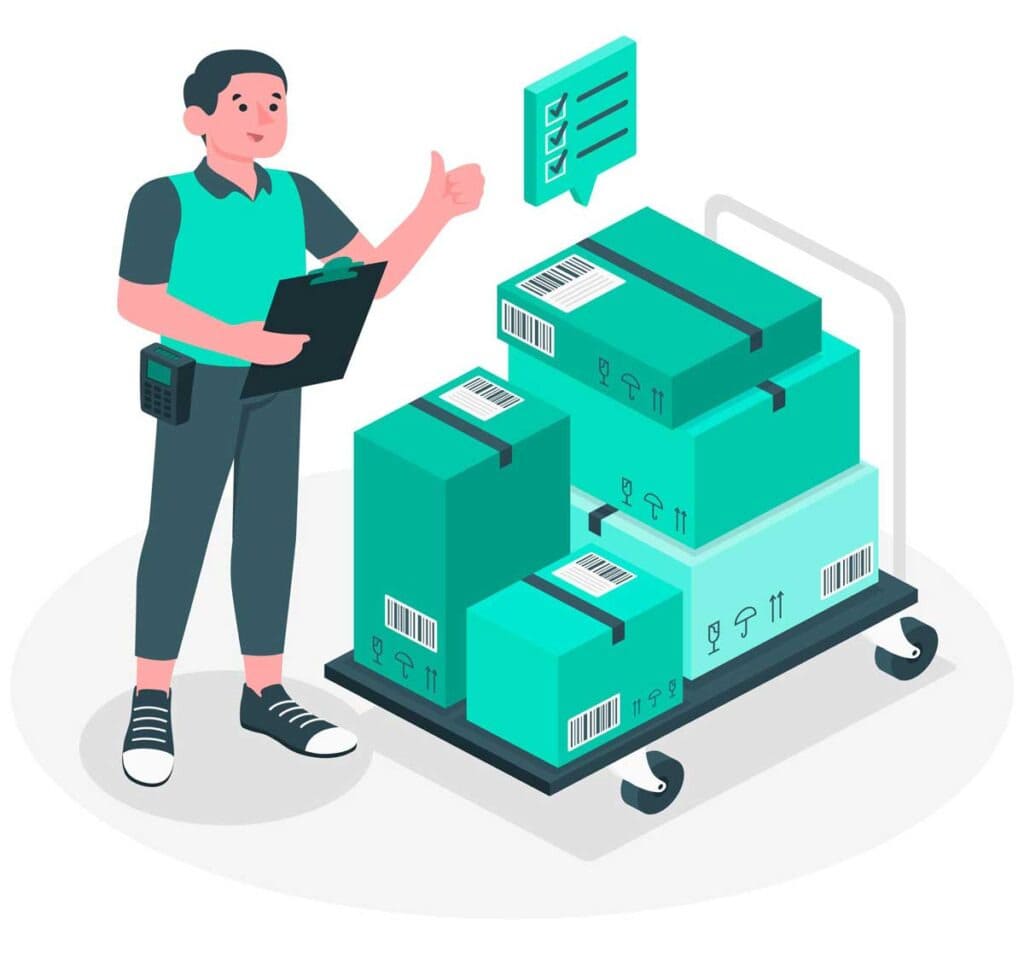 Automation is increasingly becoming a standard, with more and more companies opting to automate tasks. According to a report by McKinsey, today, 50% of work can be automated. Interestingly, automation in eCommerce is growing exponentially, with the latest data showing that by 2025, automation will be handling 95% of customer and retailer interactions.
Now, automated dropshipping is the use of automation tools to perform the mundane tasks involved in dropshipping. As you may be aware, dropshipping involves several activities, most of which are repetitive. In as much as the supplier may handle fulfillment, you still have to constantly find winning products and update the supplier list, manage your store, offer customer support, and market your business.
All the above activities take time and require dedication. But then, you don't have all day. Assuming you sleep 8 hours, you have just 16 hours to go about your daily business, maybe school or your 9-5 job. This is where automation comes in. For your information, automation can handle 50% of work.
Benefits of Automated Dropshipping
Dropshipping is one of the industries where automation has been a game changer. More and more dropshipping entrepreneurs are investing in automation because of the advantages that come with this technology. Some of the benefits of dropshipping automation include;
Saves time
Cost-effective in the long run
Enhances efficiency
Eliminates human errors
Keeps burnouts at bay
The biggest advantage of automation is the fact that it saves a lot of time. You don't have to waste many hours managing product stocks, adjusting prices, or posting on social media. With automation, you can set everything on autopilot and save many hours that you can allocate to other important tasks.
''Employees spend 80% of their time on tasks of little to no importance and just 20% on tasks that matter.''
They say time is money, and considering automation saves time, it also saves you money in the long run. While investing in automation tools may be expensive, you save a lot of money that you could have otherwise spent on virtual assistants or employees.
Third, automation enhances efficiency as you no longer depend on the manual execution of tasks. At almost every stage, everything falls in place according to the automation rules set. In the long run, you have a systematic workflow free from lags.
You can also entrust automation on matters accuracy. To err is human…but not automation tools. Automation tools are accurate and eliminate the chances of human errors that may lead to losses.
Last, automation helps prevent burnout that results from performing mundane tasks now and then. Manually placing orders and making price adjustments can quickly lead to burnout.
Challenges to expect in dropshipping automation
While automated dropshipping is the way to go, there's a catch. Yes, there are advantages, but at the same time, you will encounter challenges in dropshipping automation. The major ones are;
High implementation costs
Requires technical expertise
Let's face it; investing in automation tools can be expensive. For example, Easync.io subscription costs start from $50 a month, which can be a lot, especially if your business has not started making money. Remember, you need several tools to fully automate your business, not just Easync.
You also require some technical expertise to implement dropshipping automation. First, you need to know which tool is best for you and how to use the tool to your full advantage. This might be a problem when starting, but after a few days or weeks, you will master the art.
Is Automated Dropshipping For Me?
Before embarking on your mission to automate your dropshipping store, you should ask yourself, is dropshipping automation for you? Dropshipping automation might be working for some, but it is not the best option for others.
So, who is automation dropshipping for?
Automation can come in handy for dropshipping entrepreneurs who have little or no time to manage their businesses and don't want to hire virtual assistants for employees. You could have a 9-5 job, so you don't have the time to handle everything. Automation is also suitable for entrepreneurs with more than one dropshipping store.
However, we don't recommend automation if you are a beginner. It is best first to handle operations manually to know the ins and outs of dropshipping. Once you know everything, you can now consider automation.
How to Automate Your Dropshipping Business
Now that you know what dropshipping automation is, the benefits, and the challenges to expect, let's get into the details. How can you automate your dropshipping business?
There are many ways to automate the main tasks in the dropshipping business model. The activities that can be automated include sales, marketing, and customer service.
In this main segment of this automated dropshipping guide, check out 10 ways to automate your dropshipping business and take it to the next level.
1. Automate Product Research
Product research is vital whether you are launching your store or already have a running store. You need to ensure that the products you sell are the hottest-selling items and have good profit margins. But how do you find winning products?
Product research is the answer.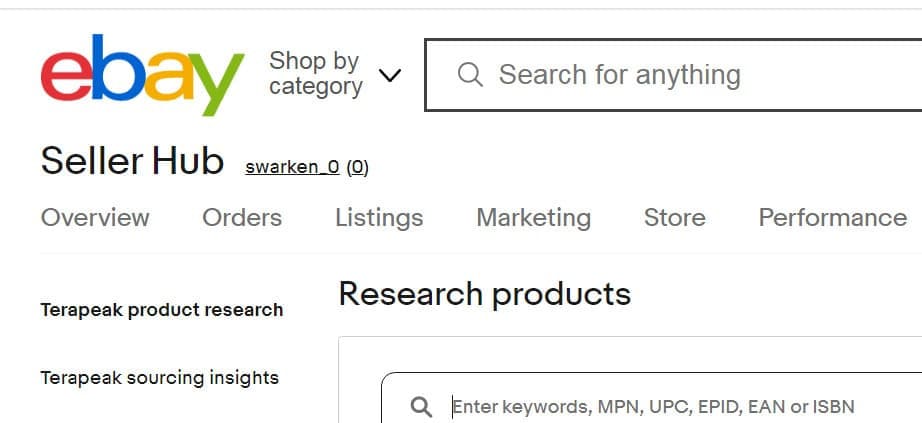 There are many methods for product research, but one stands out – product research tools. As the name suggests, these software solutions enable sellers to find the best dropshipping products in just a few clicks instead of manually looking for products to sell. Product research tools are data-driven, so you can never go wrong with them.
The good thing about product research tools, for example, Easync, is that they can automate the product research process. As you may be aware, in dropshipping, the seller constantly searches for trending products. Considering product research is time-consuming, automation is the answer. Once you have set the rules, you will have an endless list of the best products to sell, when, and at what price.
2. Automate Product Imports and Listings Creation
Finding a winning product is one thing, but having it in your store is another affair. You need to transfer the product details from the supplier's website to yours. Besides, there is a need to optimize the product description for visibility. All these tasks require time. To make it worse, they are repetitive.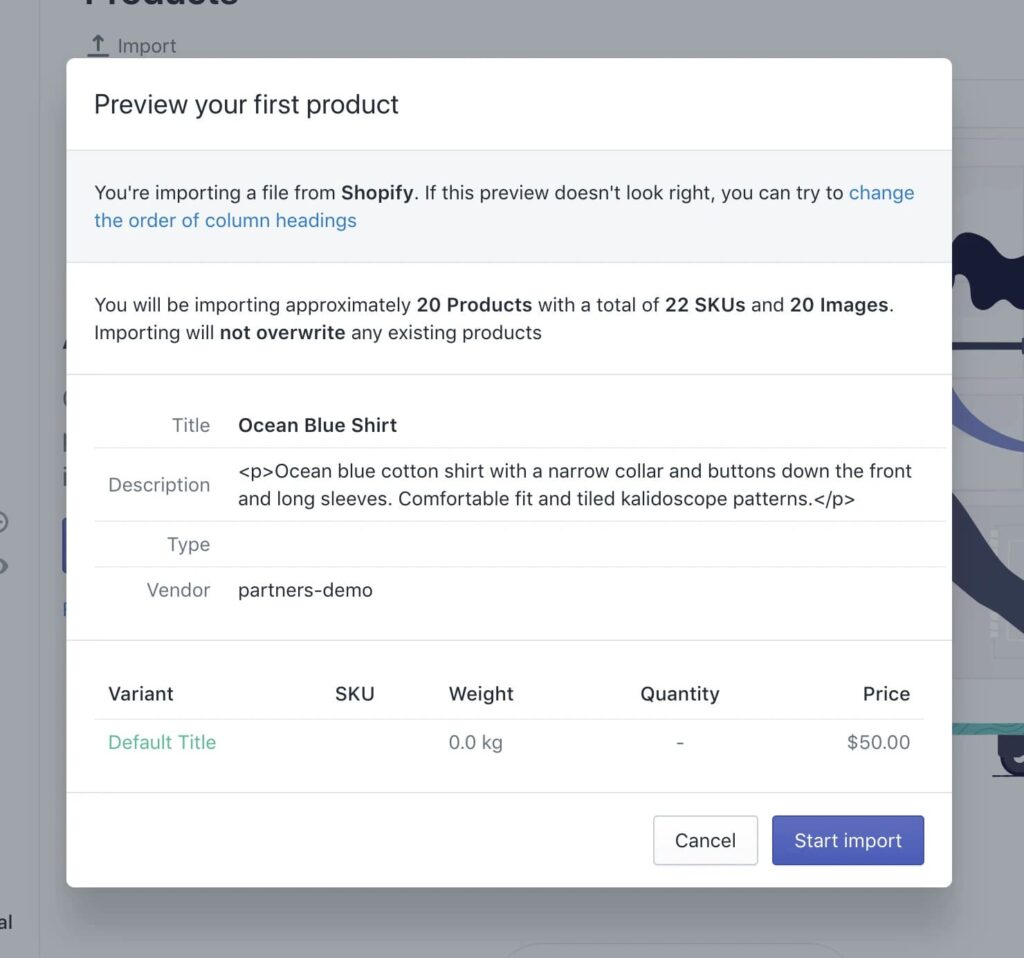 For example, if you want your store to start with 100 products, creating 100 listings can be tedious. You need to add product titles, product descriptions, specifications, images, etc. For those who have already established stores, you will also be constantly adding new products as time passes. Clearly, you need a backup plan to save valuable time that you could have otherwise spent creating and optimizing listings manually.
Here again, Easync will be a good shot as it can automate listing creation. Just show Easync the products you wish to add to your store, and it will do the heavy lifting.
3. Automate Inventory Management
Inventory management is an important task in dropshipping. You should always align your inventory with the suppliers. Many businesses fail because of out-of-stock (OOS) inconveniences. You will find that a dropshipping store has listed a particular drone. However, unknown to the seller, the supplier no longer has that particular drone in stock. This is very bad for business, so you should always ensure that whatever product you have listed is available.
But how do you stay on top of inventory, considering things move very fast? What could be available today might be out of stock tomorrow. You can manually monitor and adjust inventory, but this will be time-consuming. Imagine having a session to update stocks daily. Furthermore, this is one boring and mundane task.
The good thing is that dropshipping automation tools like Easync can help you put inventory management on autopilot. Sync your store with the suppliers' backend and let the system do the job. It updates inventory in real time, so you are sure that whatever is active in your store is available in the supplier's warehouse.
4. Automate Pricing and Repricing
Pricing and repricing are essential when running your business. You need to factor in the supplier's price and add any other costs plus your margin to get the final selling price. It's important to note that the seller's price hugely determines the final selling price. Now, as much as you have set the final price, you should be aware that there may be fluctuations in the seller's price, so you should always reprice items to prevent losses.
Unfortunately, setting and adjusting prices can be hectic, especially if you have many products. The fact that you need to update prices frequently makes matters worse. So, what's the solution? Well…automation.
A tool like Easync will come in handy here. It can help you calculate and adjust prices in real time, ensuring you sell products at the right price. Besides simplifying pricing and repricing, Easync eliminates human errors.
5. Automate Order Processing
In the dropshipping fulfillment model, the supplier sends the product to the customer. As the seller on record, you have no business shipping the order. However, you are responsible for informing the supplier by ordering the item that has been bought.
You can manually take care of the order processing when starting, as you don't have much. But think of when you start receiving more than a dozen orders daily, or even hundreds. Manual ordering will be hectic, and you can make errors. Besides the tedious process of ordering products manually, you need to be prompt to shorten delivery turnaround. Remember, the earlier the order is shipped, the better for your business.
For efficiency, you'd rather automate the ordering process. We have tools such as Easync that will automatically order the product from the supplier immediately after an order is placed. This way, the supplier will dispatch the order faster, and moreso, you will have ample time to focus on other aspects of the business as the ordering process is on autopilot.
6. Automate Order Tracking Updates
According to statistics, 78% of customers say they will not buy from brands that don't give regular updates on order status. Interestingly, 29% want to know the real-time location of their order, while 49% are much more concerned about the expected arrival time. This means you should always send updates on order status.
If you are handling just a handful of orders, you can manually manage sending customer updates. But what if your store is already established and processes thousands of orders monthly? You definitely have to think of a way to simplify things.
Your best shot will be automating order tracking updates. Instead of sending updates manually, automate the process. This will save you a lot of time, which you can allocate to marketing and customer support. Besides, automation is prompt and will eliminate human errors like sending the wrong tracking information.
7. Automate Customer Service
There's no doubt customer support is fundamental to the success of businesses. Dropshipping is not an exception. According to statistics, 64% of businesses acknowledge that customer service translates to growth in sales. Having said that, you must have a robust customer service infrastructure to ensure no customer message or inquiry falls through the cracks.
But then, you may not be available full-time to offer customer support, and at times, you may have many customers waiting for your help. In this case, you are overwhelmed, and hiring a virtual customer support agent is probably out of the question. So, what do you do?
Automation is the answer. Yes. You can automate customer support in several ways. First, you can create a digital self-service library. This can be a help center with all the frequently asked questions and their answers, user guides, tutorials, and other resources. This way, customers can find solutions to their issues without contacting you. There's also the option of chatbots. These are scripts that help customers perform the basics, for example, choosing a product, making a purchase, redeeming coupons, and so on.
8. Automate Email Marketing
Email marketing is one of the best marketing strategies to promote your dropshipping business. It is a data-driven, measurable, and effective marketing channel that allows you to target specific market segments and customer bases. With email marketing, you are guaranteed growth in sales, increased traffic, repeat sales, and loyal customers.
But then, it is not easy to implement email marketing. First, you need to collect and build a healthy email list. Next, you need to personalize and send out emails, be it order delivery emails, cross-selling emails, etc. All this requires time and is tedious work, considering there are many emails to be sent, from transactional to promotional.
Instead of finding emails manually, a tool like MailChimp will help you automate email collection. You can even leverage it to build an email list and do list cleanups to ensure a healthy list. With MailChimp, you can also automate email personalization and send emails in bulk, thus saving you a lot of time.
9. Automate Social Media Management
Social media is one of the best marketing channels that can scale dropshipping businesses from zero orders to thousands of orders in no time. Considering half of the world's population is on social media, this is an avenue you don't want to miss.
To reap the benefits of social media, your store needs a solid online social media presence. Find which platforms work best for you, depending on your niche. Then, curate content that resonates with your brand and products. For effective results, you need to post regularly to earn the trust of your audience and, importantly, to increase engagement. But do you have time to post on all your social media? No.
The good news, however, is you can automate social media posting. Instead of always rushing to find something to post, find time to schedule posts and free up time to focus on other aspects of the business. Some tools to automate social media posting include Hootsuite, Buffer, and Sprout Social. Another idea is installing Facebook Pixel to run automated retargeting ads
10. Automate Reviews
Social proof can go a long way in ensuring your dropshipping store succeeds, and your brand grows. This is because consumers trust reviews. According to statistics, over 84% of buyers trust reviews just like they trust personal recommendations.
But then, getting these reviews is a problem now that you have dozens of products. You may also have thousands of buyers, so manually asking them to leave a review can be hectic.
But with automation, you can set the system such that a notification is sent automatically to the buyer, asking them to leave a product review after a purchase. You can also program the tool to show the positive reviews first and maybe hide negative reviews.
Can Dropshipping Be Fully Automated?
Indeed, there are many ways to automate your business. But the big question is, can you fully automate dropshipping?
Yes, you can automate your dropshipping business fully. Every operation, from product research to order fulfillment, can be automated. But then, as a savvy entrepreneur, you need to be aware of the hiccups.
Technology sometimes fails, so you must monitor everything closely. In some cases, for example, customer support, automation doesn't always work as AI can't have all the solutions. Technology will also, from time to time, require your input, for example, setting and adjusting automation rules.
All said and done, you can fully automate your dropshipping, but you should be in the loop of everything happening to stay in charge of the business.
Frequently Asked Questions (FAQs)
1. Is AliExpress dropshipping automated?
By default, AliExpress dropshipping is not automated. However, there are many tools out there that can help you automate AliExpress dropshipping. These tools sync your store with AliExpress and manage the ordering process autonomously.
2. Is dropshipping automation worth it?
Yes. Automated dropshipping is worth the effort. With automation, you save time, enhance efficiency, and eliminate human errors and burnout resulting from mundane tasks.
3. How does dropshipping automation work?
In dropshipping automation, software handles all the mundane and repetitive tasks. For example, there are software that enables sellers to find winning products automatically and import them to your store. We also have systems that create listings, align inventories and pricing, and even transfer orders to the supplier for fulfillment.
Wrapping Up
There you have it, folks: a guide on how to automate your dropshipping business in 10 ways. As you have seen, you can automate several sales tasks, including product research, creating listings, inventory management, and the ordering process. Marketing, too, can be automated using automated emails and social media automation tools. Chatbots can also come in handy, offering support on basic issues.
Regarding automation, the tools you use can be the deal-maker or breaker. Always go for robust tools with a good reputation, for example, Easync.io, an all-in-one dropshipping tool. It boasts excellent features to streamline operations for efficiency. Get your Easync 7-day free trial and get a feel of how easy it is to run an automated dropshipping business.