9 Best Home Decor Dropshipping Suppliers for Your Online Store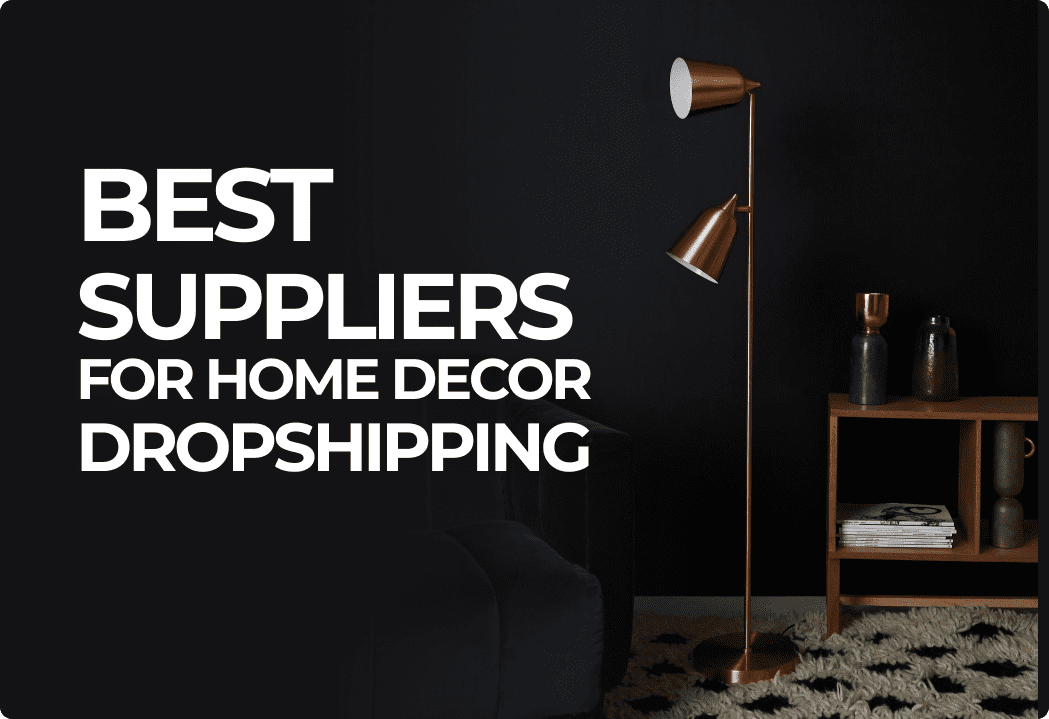 Which are the best home decor dropshipping suppliers? Finding a dropshipping supplier is among the biggest challenges you will face when starting your dropshipping business. You definitely want a reliable supplier, but getting one in a market full of frauds and brokers is not a walk in the park.
In this article, we have simplified everything. At the end of it all, you will learn the following;
Why home decor is a good niche
Why finding a reliable dropshipping supplier is key
What to look for in a supplier
Which are the best home decor dropshipping suppliers
How to scale your home decor dropshipping business
Is Home Decor Niche Profitable?
Contrary to what many say, dropshipping is not dead, so you can bet you made the right decision to venture into dropshipping. According to the latest statistics, the global dropshipping market was worth approximately $295.5 billion in 2022 and is projected to grow at a Compound Annual Growth Rate (CAGR) of 22.1%, blossoming into a $1.5 trillion market by 2030.
You also made a wise decision to get into the home decor niche. As you may be aware, finding a niche is crucial as it helps you build a more focused audience and tailor a product line that your audience resonates with.
Home decor is among the most profitable dropshipping niches in 2023. The latest statistics show that the global home decor market was worth around $616.6 billion in 2019 and is expected to grow at a CAGR of 3.9% between 2019 and 2027, turning into a $838.6 billion industry.
Home decor, being an evergreen niche, has great potential as there is steady demand for upholstery products, fixtures, fittings, and furniture, among other products. A simple check on Google Trends tells the story. Interest in home decor products is high throughout the year. This is definitely a niche you want to dive into straight away.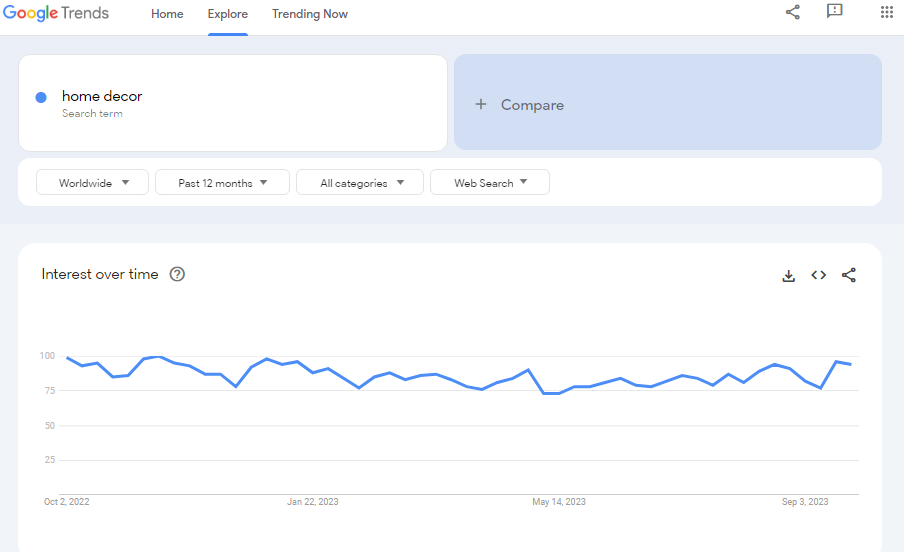 How to Find a Home Decor Dropshipping Supplier
Now that you have settled on the home decor niche, finding a supplier is the next step. In this section, find out more about supplier research, from why you need to be keen on supplier research and why it is essential to factors to consider when selecting a supplier for your dropshipping business.
Ultimately, we will share the top 10 best home decor dropshipping suppliers to work with.
Why The Supplier Matters
According to statistics, 84% of sellers say finding reliable suppliers is the biggest challenge in running their business. Now, the supplier is an integral part of your business and can be the deal-maker or breaker. Finding the right supplier is vital as it affects several aspects of your business, including;
Product quality
Profit
Shipping and delivery
Home decor is a fantastic niche and can be profitable if you sell high-quality products. Now, product quality will be determined by suppliers. That said, dealing with suppliers who can guarantee quality products is essential. Low quality means customers won't buy from you again.
You are into dropshipping to make money. The idea here is to maximize profits. Your supplier's price will be vital in deciding whether you are making a kill. Obviously, you want to go for a supplier with the best prices to make more profit.
In the dropshipping model, the supplier ships the product to the customer. For your business to thrive, you must ensure orders are delivered as fast as possible and, importantly, within the indicated timeframe. The efficiency of your supplier is the big deal here. Go for suppliers with robust logistic infrastructure to ensure customers receive their orders on time.
How to Find Dropshipping Suppliers
Indeed, the supplier is an essential aspect of your dropshipping business. Now, the big question is, how do you find suppliers?
Well, there are several ways of finding suppliers, as listed below;
Search engines
Supplier directories
Product research tools
Search engines like Google are the best places to research suppliers. Just search for 'home decor' and related terms, and you will get the details and contacts of the best suppliers. You can also opt for supplier directories.
However, product research tools are the best as they offer up-to-date data on the best suppliers. A good example is Easync, which links you to some of the best suppliers on the market, including Amazon, eBay, Walmart, Costco, Sears, and Overstock.
Top 9 Best Home Decor Dropshipping Suppliers
As much as you know what makes a good supplier and how to spot one, it may still be an uphill battle for you to settle on the best home decor dropshipping supplier.
But we have done the heavy lifting for you. In this section, we have shared 9 of the best home decor dropshipping suppliers from around the world. If you are keen on establishing your home decor dropshipping business, below are the suppliers that should be on your list.
1. AliExpress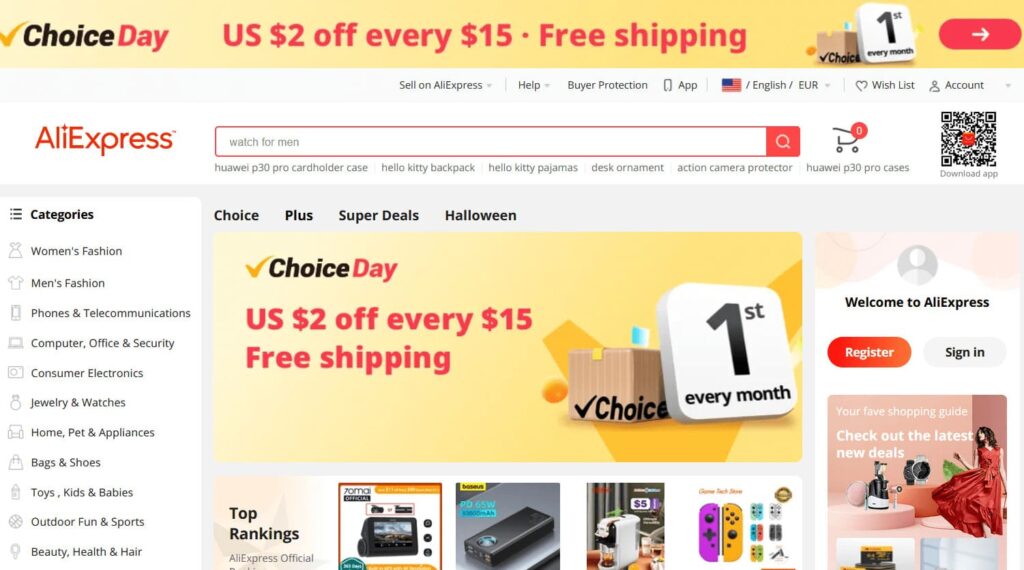 There is no doubt AliExpress is the best dropshipping supplier for home decor products. Established in 2010, the Chinese eCommerce giant has an endless list of products you can sell and make a profit. Go to the Home, Pet & Appliances category to check out products you can sell. Therein, you will find several other subcategories, including kitchen, garden & pets, furniture, home decor, etc.
One of the biggest advantages of AliExpress is the wide variety of innovative products to sell. You can also leverage the AliExpress Dropshipping Center to find winning products. What's more? AliExpress has some of the lowest prices around. You will find fantastic products for as little as a dollar. Shipping is global, so you can sell to the entire global market. AliExpress also has US warehouses, which are reliable if you are selling in the US.
On the downside, AliExpress shipping is not fast, which may hurt your brand. But the wide variety of products and cheap prices make up for this.
2. Amazon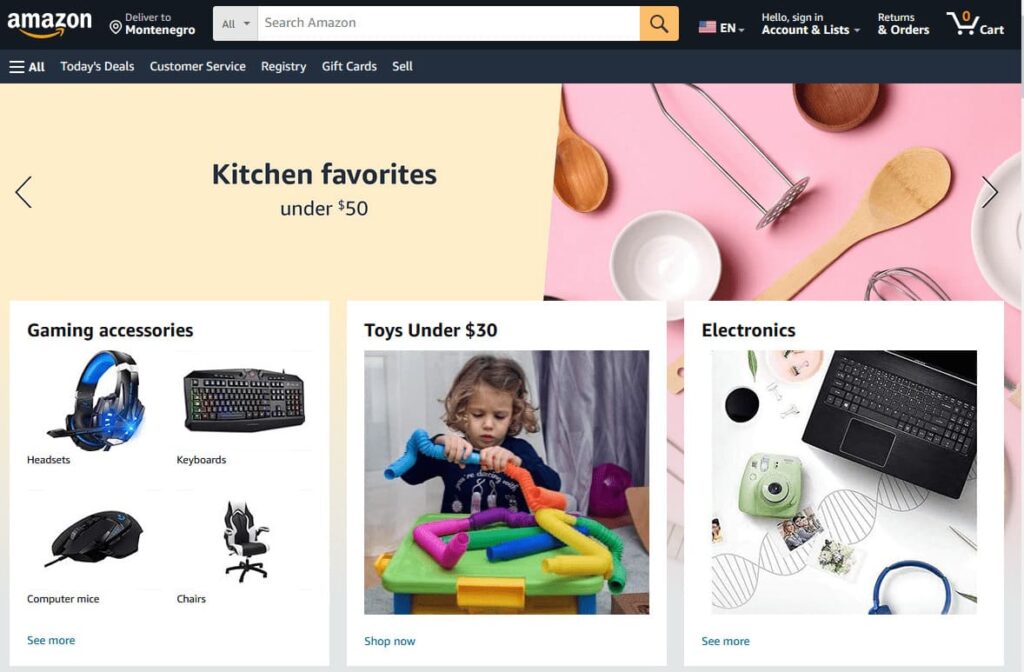 Amazon is number 2 in this list of the best home decor dropshipping suppliers. Established in 1994, the company is one of the biggest online stores worldwide and allows dropshipping. Interestingly, it has a vast range of quality home decor products, from vases and displays to curtains and upholstery.
Even though Amazon may not have a wide range of products like AliExpress, we acknowledge the fact that it stocks quality products. Another thing we like about Amazon is the fast shipping, especially for Prime subscribers. The supplier also has warehouses in many countries, so you can focus on the global market.
Customer support is also excellent. Amazon endeavors to respond to all inquiries, be it general inquiries, order tracking, cancellations, etc. There is also a wide range of payment methods. Perhaps the big challenge will be finding the best products, but with a tool such as Easync, Amazon product research is a buzz.
3. Alibaba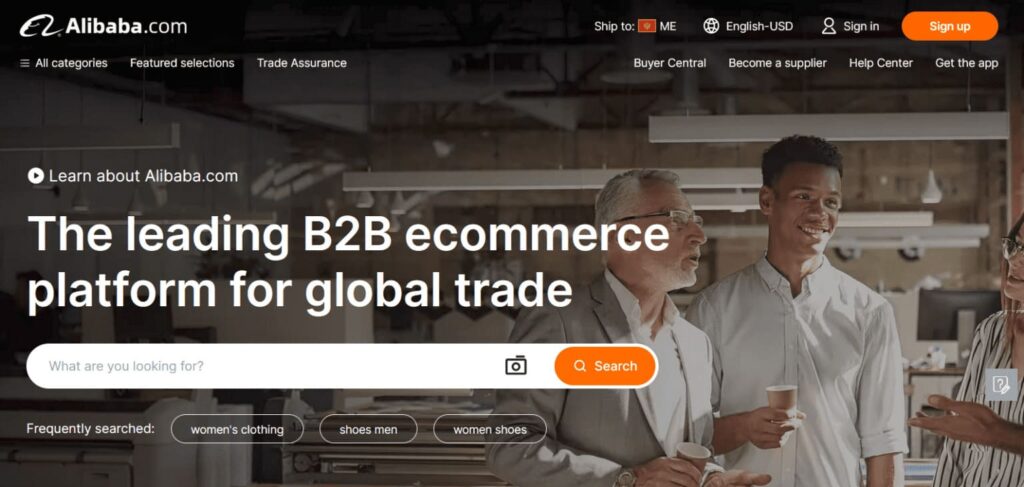 If you want to dropship from China, Alibaba is another top-rated supplier. Founded in 1999, Alibaba is among the biggest eCommerce companies in China, boasting millions of products, including home decor. Whether you want to sell candle holders, vases, or any other home decor, Alibaba has got you covered. It is primarily a B2B platform, but you can also use it to dropship.
Like AliExpress, you can expect a wide range of home decor on Alibaba. Interestingly, the prices are very low. You can get products to sell for as little as $1. Besides the wide product line and cheap price, Alibaba ships internationally. The shipping rates are also favorable compared to other dropshipping suppliers.
Alibaba does not have any minimum order quantity (MOQ) limits. You can literally order 1 piece and still get it at an affordable price. The only problem with Alibaba is the long shipping timelines that may discourage customers.
4. Etsy
One of the micro niches you can focus on in the larger home decor niche is handmade or vintage items and craft supplies. There is a huge demand for handmade and craft decor. Besides, Etsy dropshipping is less competitive. If dropshipping such products sounds like an idea, you have a reliable supplier on Etsy. This is a renowned American company founded in 2005.
Etsy has an excellent product line. It is the best supplier whether you want to focus on furniture, lighting, kitchen, or outdoor. The prices may be slightly higher than Chinese suppliers, but you are guaranteed quality products that will grow your brand. We also like the fact that Etsy shipping is fast, and some products are eligible for free shipping.
Etsy is indeed a one-stop supplier for handmade and vintage home decor. The only problem is that finding that perfect product can be a challenge.
5. Wayfair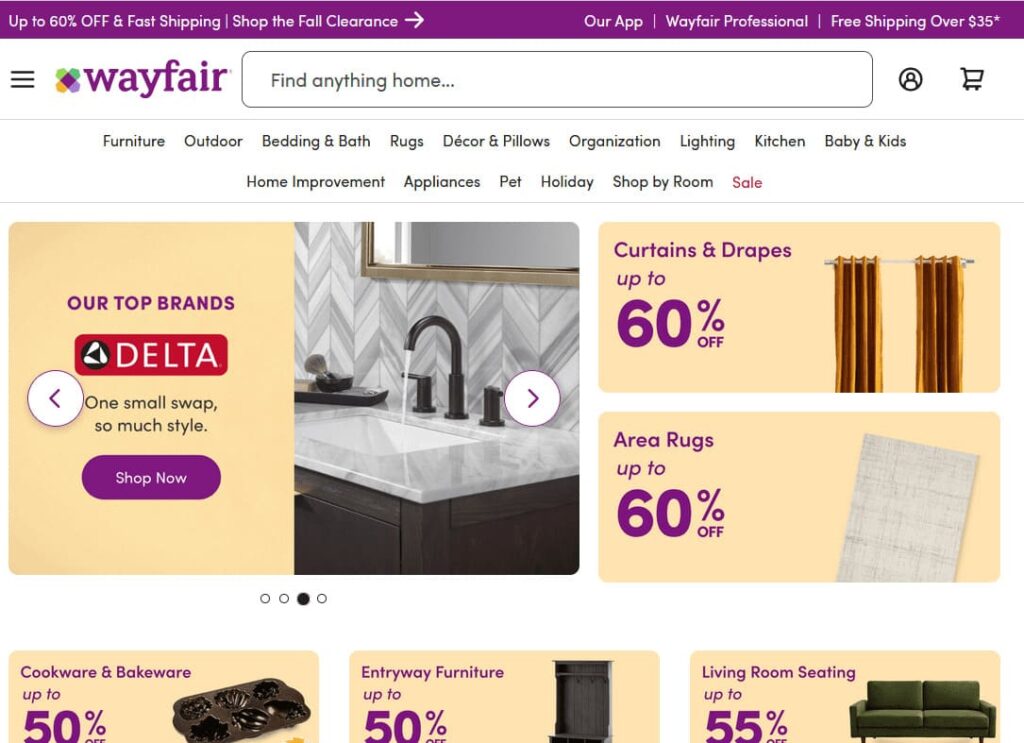 Wayfair is another reliable home decor dropshipping supplier based in the United States. The company was founded in 2002 and has remained a force to be reckoned with in the home decor market. If you want to dropship home decor, Wayfair should be among your suppliers.
Started as a furniture and home goods store, Wayfair is today an all-in-one store for home decor, boasting over 14 million products and 11,000 suppliers. One thing we like about Wayfair is the top-quality items and fast shipping. All the products in this store are gems, and orders can be shipped in 2 days, which is impressive.
There are many payment methods available, including PayPal. What's more? You can take advantage of the lucrative loyalty program. The only shortcoming is that Wayfair products are quite expensive. But you can still make some good money dropshipping from Wayfair.
6. Lowe's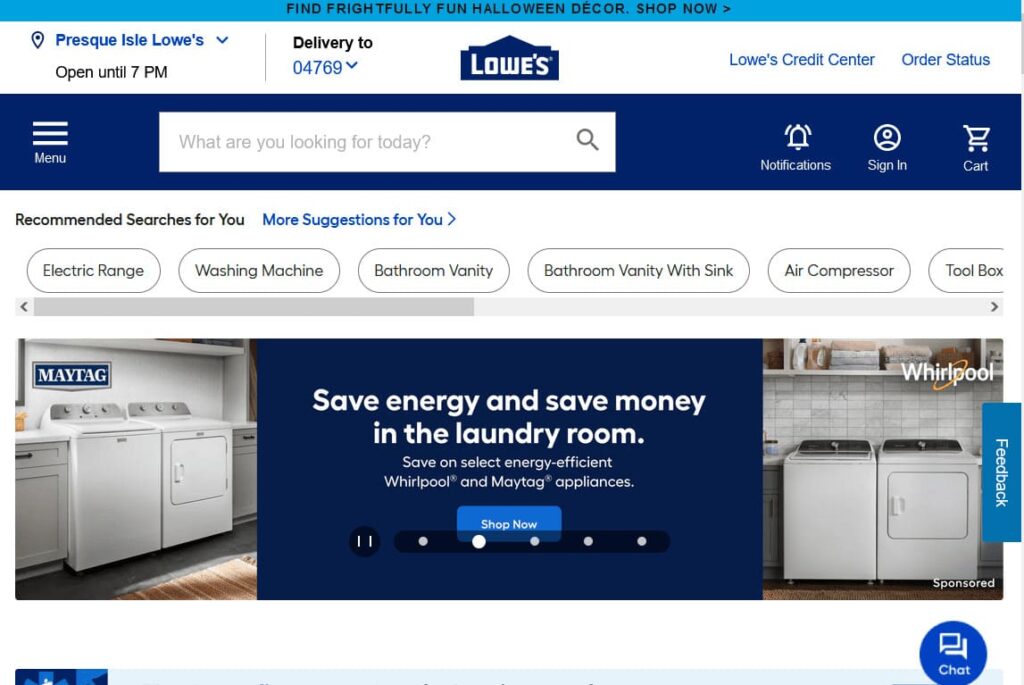 Another reliable home decor supplier is the American home improvement retail store Lowe's. For over a century, Lowe's has asserted itself as a leader and rivals the likes of Home Depot. On the Lowe's website, you can find dozens of winning products in the home decor niche.
Lowe's is known for its high-quality products. You can be sure that your customers will get the best value for their money. You also won't lack something to sell. The store has a wide range of products. Shipping terms are also friendly. You can opt for Standard, Two-Day, or Next-Day delivery. Interestingly, you get to enjoy free shipping on orders above $45.
If you are thinking of home decor, think Lowe's. This is the place where you will get those winning products that guarantee sales. But then, Lowe's price points are relatively higher compared to what Chinese suppliers may offer.
7. Walmart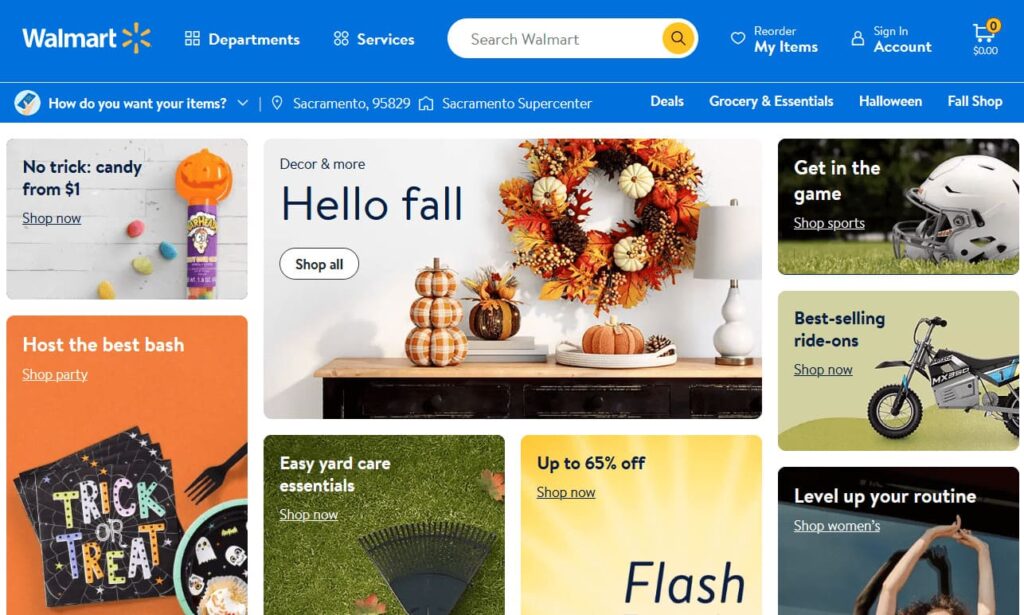 American retailer Walmart is another top home decor dropshipping supplier. You can start dropshipping from Walmart and make a kill in the home decor niche. Walmart has a huge list of home decor products cutting across over 50 subcategories and offers very competitive prices.
Walmart has all the products you can think of in the home decor niche: mirrors, clocks, wall decor, rugs, etc. Interestingly, you can find high-ticket products if you want to go big and use the free next-day shipping advantage to the fullest. The prices are also fantastic, and there is also a price match policy you can take advantage of.
If you want to grow your supplier list, Walmart is a great choice. Make sure to add some products from this store and rake in more profits.
8. CJ Dropshipping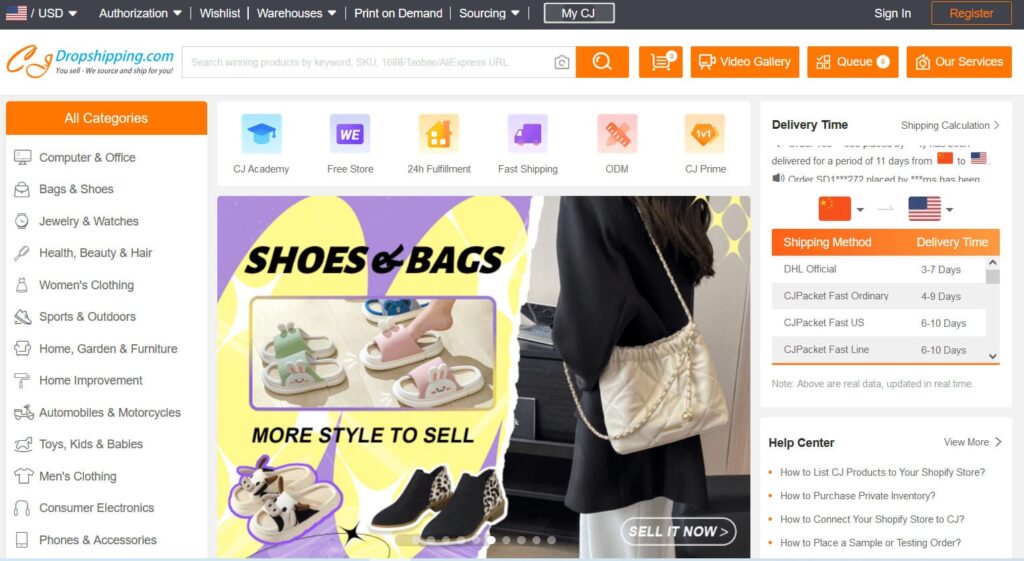 If you are looking for the perfect AliExpress or Alibaba alternative, you have one in CJ Dropshipping. This is also a Chinese supplier, meaning you can access millions of products in the home decor niche at competitive prices.
CJ Dropshipping has everything you need to start your home decor dropshipping business. One thing that makes it unique is that you can even request a product you want to sell but not on the site. We also like the fact that CJ Dropshipping offers white-label packaging so you can grow your brand.
Order fulfilment is also excellent. CJ Dropshipping has warehouses in the US, so you can expect shipping to be faster. As you may be aware, shipping and delivery can be the deal maker or breaker and a key dynamic that determines the success of your business.
9. Costco
Over the years, Costco has risen the ranks to become one of America's biggest suppliers. It is also a sweet spot for dropshippers who want a wide range of products in the home decor niche. You can find rugs, mirrors, wall art, vases, furniture, etc.
One great thing about Costco is the pricing. The company's business model allows it to lower prices than other retailers as they make their money from membership fees and not necessarily profit from the products sold. It is also a dropshipping-friendly platform with all the infrastructure required for successful dropshipping.
Costco offers fast shipping in 3-5 days, an advantage over Chinese suppliers. The 90-day return policy is also generous.
Wrapping Up
There you have it, folks: the ultimate home decor dropshipping supplier guide and a list of the best home decor dropshipping suppliers. AliExpress, Alibaba, and Amazon rank as the best suppliers for your home decor dropshipping store. They offer millions of products to choose from and are dropshipping-friendly retailers.
As a smart entrepreneur, you should think of automating product research and import with a tool such as Easync. This automated dropshipping tool links you to several suppliers, including Amazon, AliExpress, and Walmart, to mention a few. It also helps you to import products to your store fast and easily.
With product research and product import on autopilot, you now have time to think of marketing and other core tasks. Get your Easync free trial today and see how efficient it is.
Frequently Asked Questions (FAQs)
1. Is home decor a good dropshipping niche?
Yes. The home decor niche is one of the most profitable dropshipping niches. The demand for home decor products is on a steady rise. The niche is evergreen.
2. Can you start home decor dropshipping without money?
Yes. You can start a home decor dropshipping business without money. This is because you don't need to keep inventory. However, you might need some money to create websites, marketing, etc.
3. What is the profit margin on home decor?
The average profit margin for the home decor niche is 20-40%. That means if you rake in $10,000 in sales, you will make an average of $ 2,000 to $ 4,000.
4. Is dropshipping dying in 2023?
Many say that dropshipping is dead, but the truth is dropshipping is not dead. In fact, it is witnessing exponential growth as many retailers adopt it as the preferred fulfilment method.