eBay giving to all US sellers 50k Listings for FREE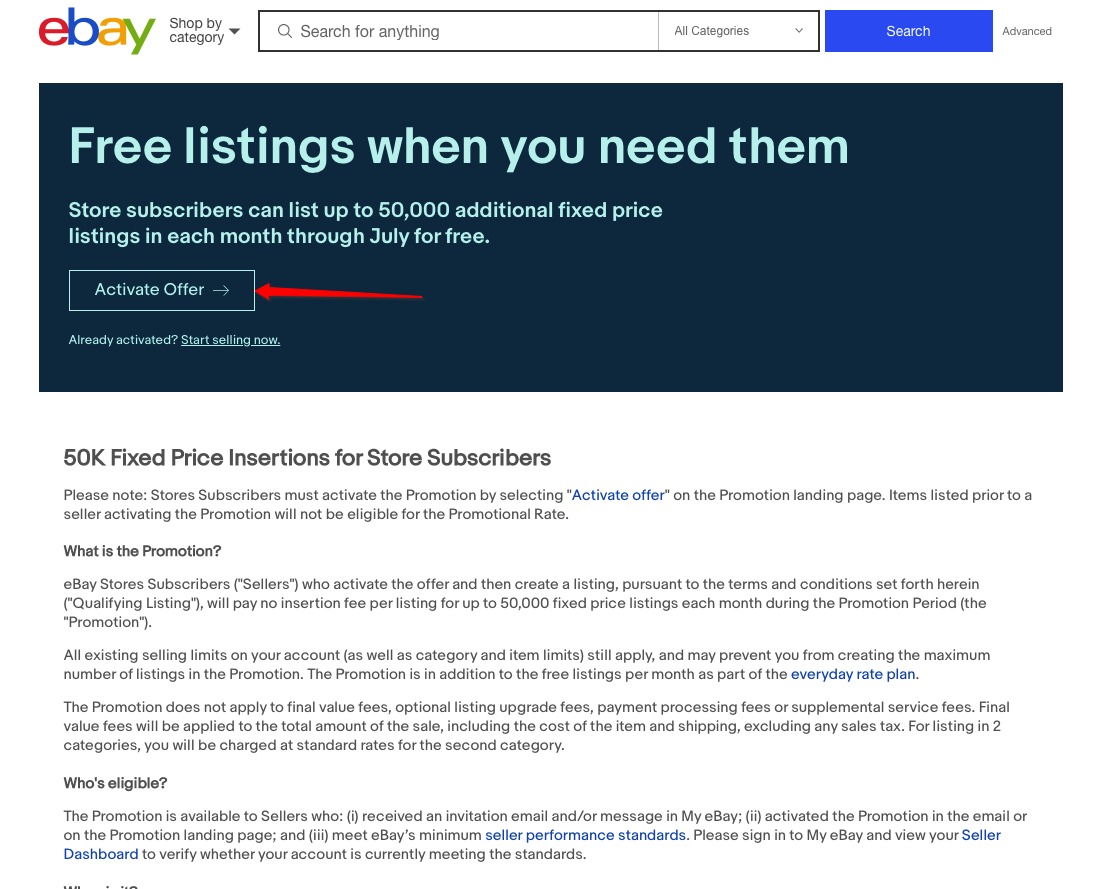 Activate eBay offer:
https://pages.ebay.com/promo/2020/0323/Stores50KInsertions.html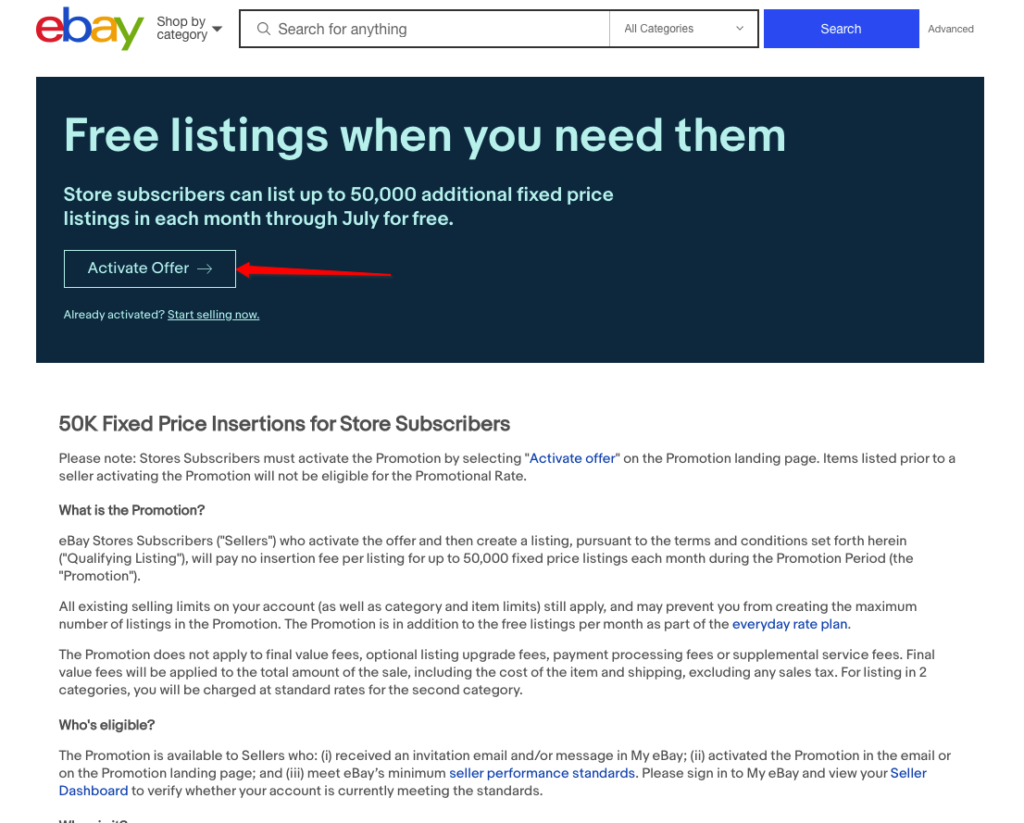 Congratulations now you activate for 50K Free eBay Listings without Insertion Fees👏

This is a great opportunity for all Easync.io users to increase their sellings and scale up their business.
Here at Easync.io we decide to give limited time offer for all our plans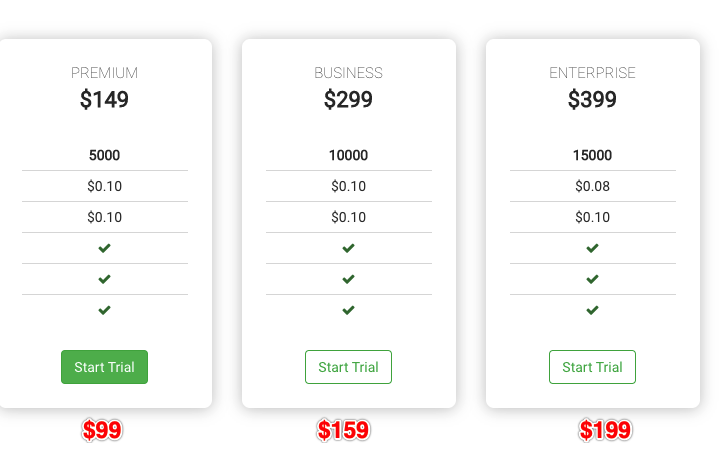 As always we suggest you to use our Hot & Profitable Items and Finder features FOR FREE🎁
Fulfilment by Easync (FBE) Let us fulfill your orders from Amazon or Walmart (Any quantity of items, Any price, Free Returns, Free Cancellation, BlueCare)
Easy NON API (HTTP) connection.
You Won't miss this Offer
The offer is for the next 14 DAYS Only!
Now it's the best time to start your Dropshipping Business with Easync.io