What does open box mean and Should You Buy It?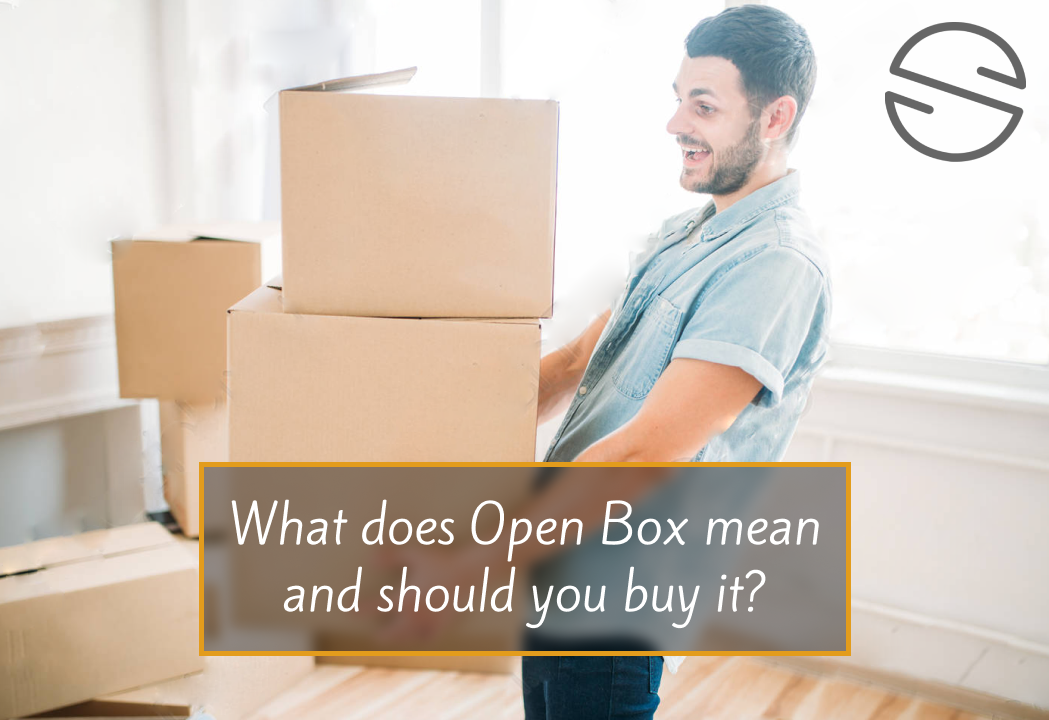 Have you ever encountered a situation when, having received the goods, you open the box and understand that you don't need it? Probably, yes. Spontaneous purchases, especially during large sales, often cause impulsive purchases. Major marketplaces like Amazon and eBay have come up with a great way to help customers in this case. They provide 30-90 days to return the item and get a full refund.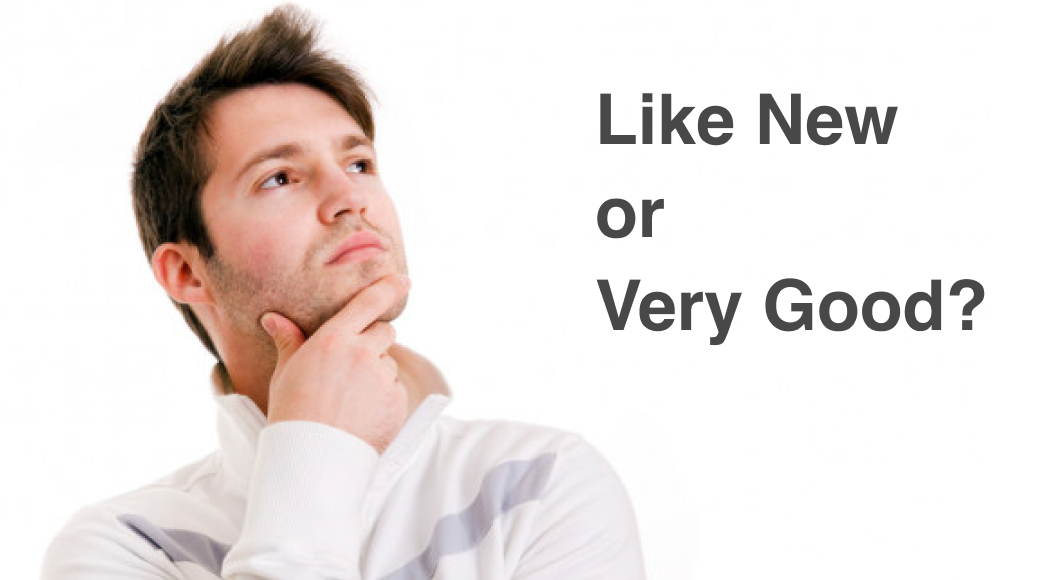 Before we dive in, let's understand What does Used Like New mean from Amazon?
Used – Like New : An item in perfect working condition. Original protective wrapping may be missing. The original packaging may have minor damage, or the item may come repackaged. Package damage is clearly defined for each item.
Used –Very Good : The item has seen limited use and remains in good working condition.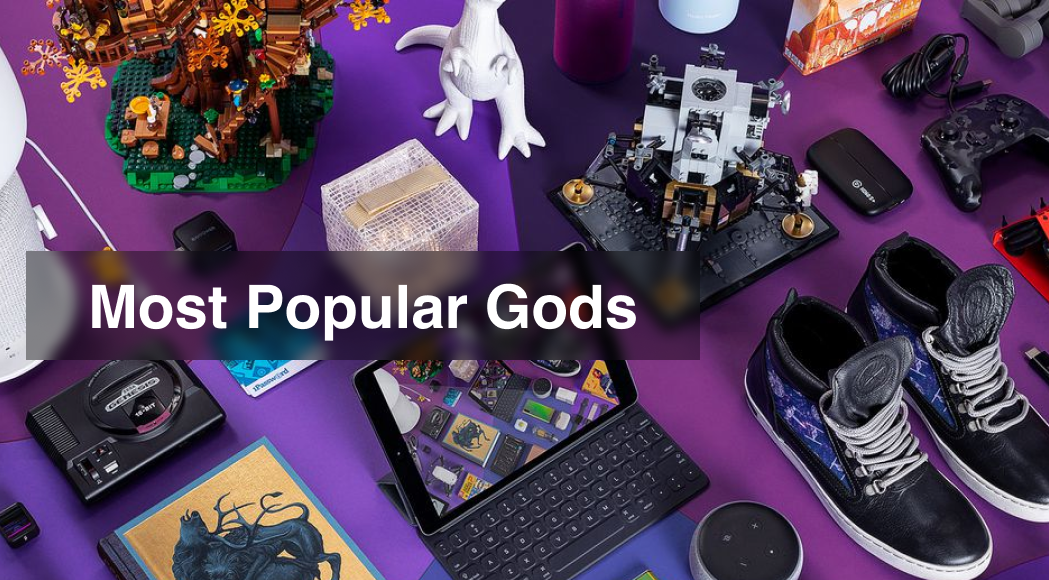 On Amazon is "Used like new" worth Selling as dropshipping?
The products pass Amazon's quality check and only then they are available to customers. You really get value for money, items and scale your profit.
On the one hand, it is customer-oriented, and customers are always satisfied. But marketplaces are the losers in this case. The markets began to sell used goods, not to be at a loss. So different categories of goods appeared, depending on their condition. Naturally, the cost of returned goods is several times lower than new ones. The most demanded category is an Open box. As the name implies, this is a product with open packaging.
At the same time, the product is brand new. It is in perfect condition. But since this is an open box, the product is already used and, accordingly, its price falls. Many eBay buyers are using this option successfully and making super bargains.
More than 80% of Open box products are opened by the first owners solely for the sake of curiosity. Often people open the package already knowing that they will return the goods.
The most popular goods in the Open box category are electronics and household appliances. The second place in popularity is children's goods.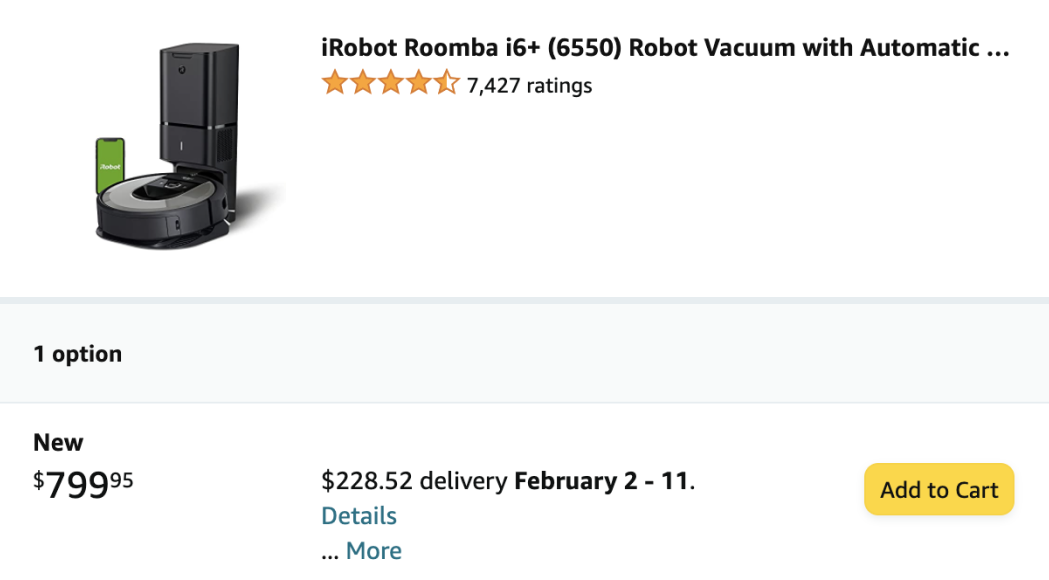 TVs, refrigerators, washing machines, and game consoles and accessories are returning to Amazon. After returning to Amazon, the product receives an automatic 30-40% discount.
Some buyers return items if they don't like the color or shape. As a result, the most prominent experts in the trade advise buying Open box products after Black Friday or Christmas (New Year's Day). This period is the only one when customers can buy goods below the purchase price. Even the supermarket won't make a dime on the special offer.
An Open box is a great way to boost your eBay dropshipping sales.
Discounts work like this: let's say that the laptop initially cost $1,000. As part of the promotion, it lost $300 in price and was sold for $700. But to sell the returned copy, the store needs to reduce the cost of the goods relative to the selling price – this is how a fabulous computer loses another 40-50% in price. In total, its cost will be only $350 – less than half of the initial price.
Amazon, as well as eBay, has its Open box category. Most often, it is called "Like new." In addition to this, there are other categories on Amazon. Let's consider them in more detail.
The division of not new or damaged Amazon goods into categories from best to worst: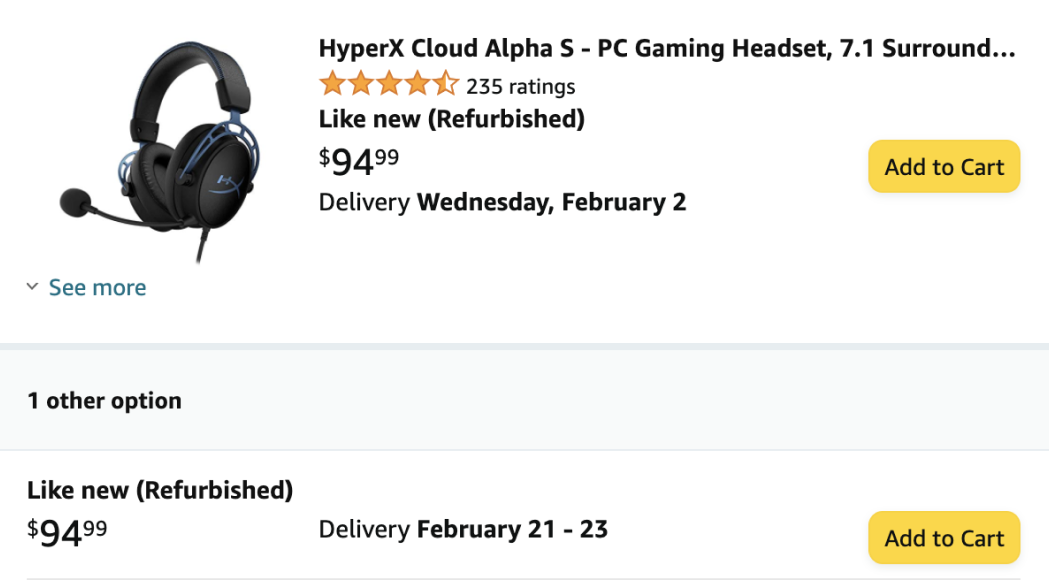 New (New) – means that the item is brand new. These products usually come with a manufacturer's warranty. This information is indicated in the product card. At the same time, the packaging of the goods is intact and not opened. Amazon offers the Frustration-Free Packaging option, a more compact package from Amazon itself.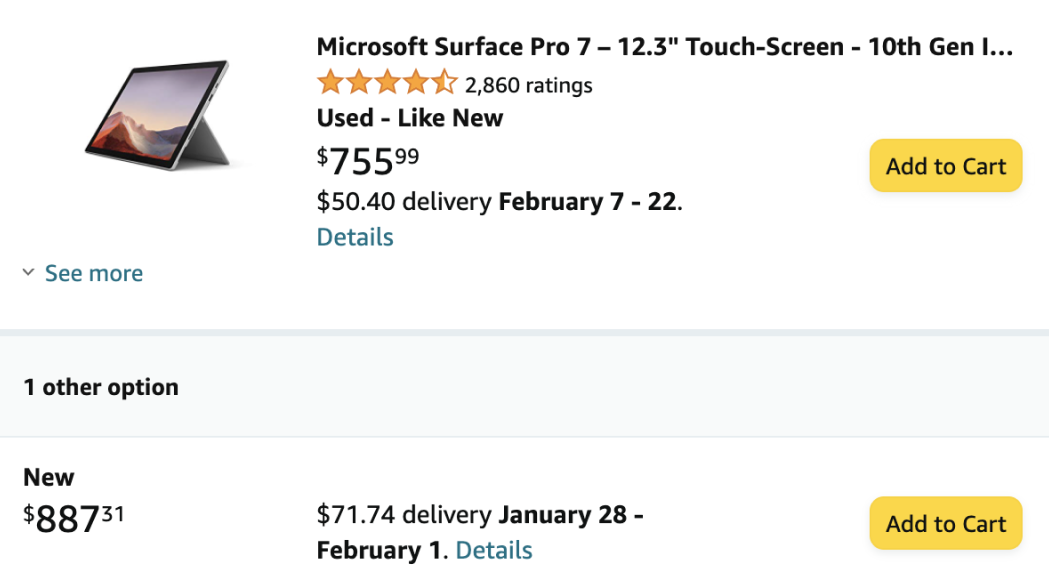 Renewed (Updated) – goods returned to Amazon after use or were initially defective. Amazon has repaired and tested the operability of the goods. So they look "Like new". However, minor chips or damage may occur. Accessories may not be original. Amazon provides a 90-day return policy for Renewed items for such an item. For some products, Amazon provides a Renewed Guarantee. Used and Open box items are often placed in the Renewed category.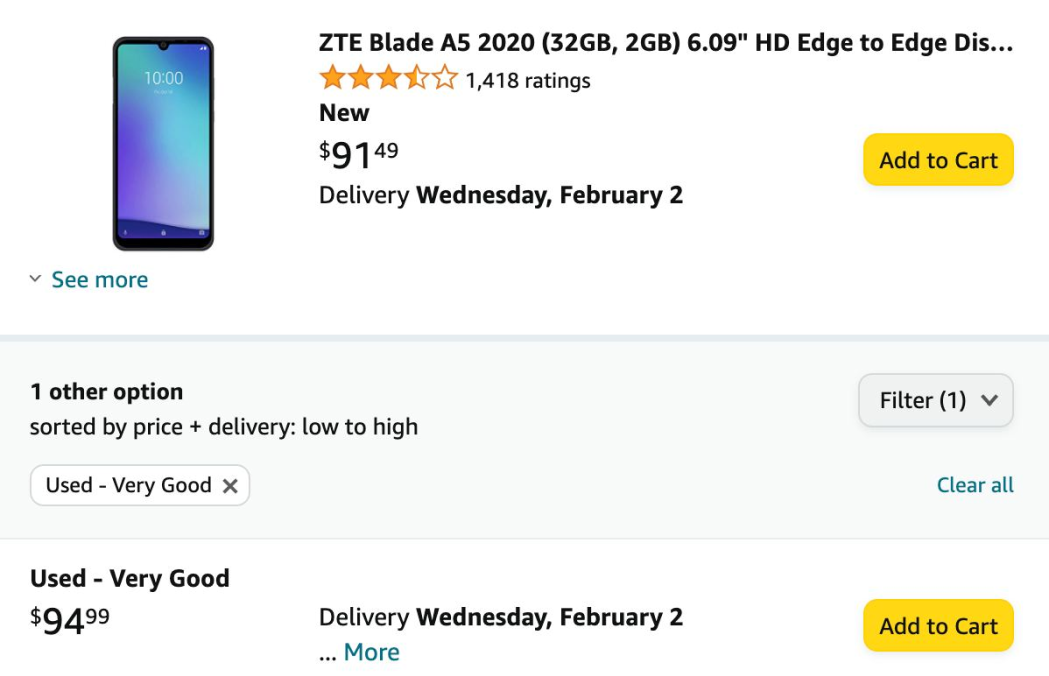 Used – Like New or Open Box – Item in excellent working condition. Like new usually means very little damage to the packaging or an unjustified return. However, the original packaging may be missing. Screen protectors and cords are also often missing. An instruction manual may be included, but not always. Sometimes Amazon offers to use electronic instructions.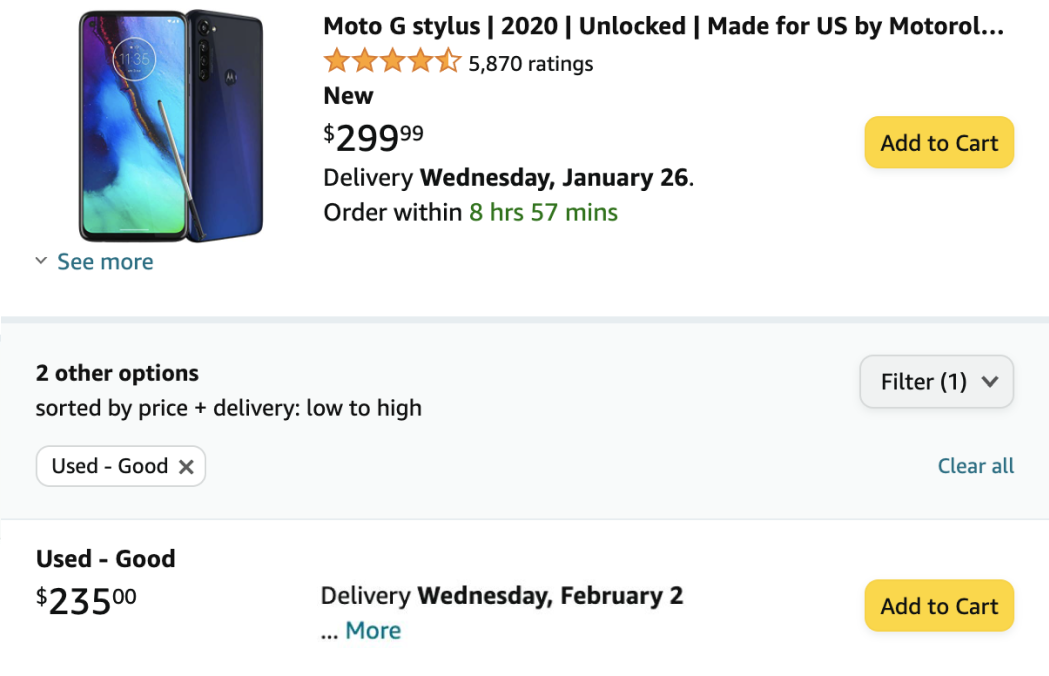 Used – Very Good (Used in excellent condition) – a product that is close to Like new, but the product's condition will be slightly worse. Some accessories may be missing. Non-critical damage to the packaging scratches on the surfaces of goods or snags on textiles is possible, which affects the performance of the goods. The packaging is either damaged or replaced with Amazon packaging. All information about damage or missing accessories is indicated in the listing details.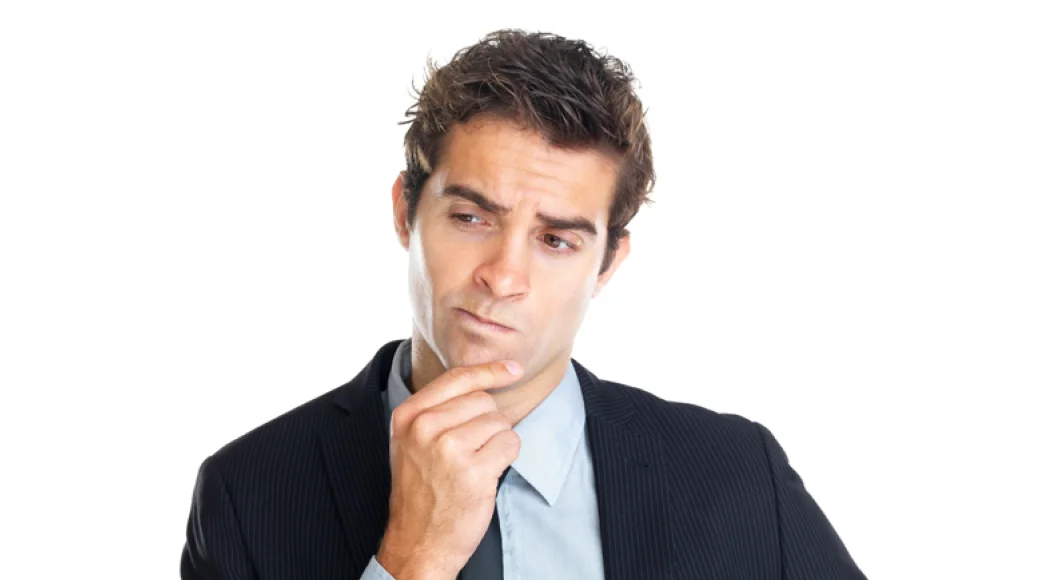 Used – Good (Used in good condition). Cosmetic flaws are already much more noticeable. Probably something is pressed in, or a decorative part is broken. This item has been in constant use and shows signs of wear. The packaging is also damaged or replaced. The difference from Very Good is in the general condition of the goods. It is more worn and damaged. Some parts and accessories or manuals may be missing.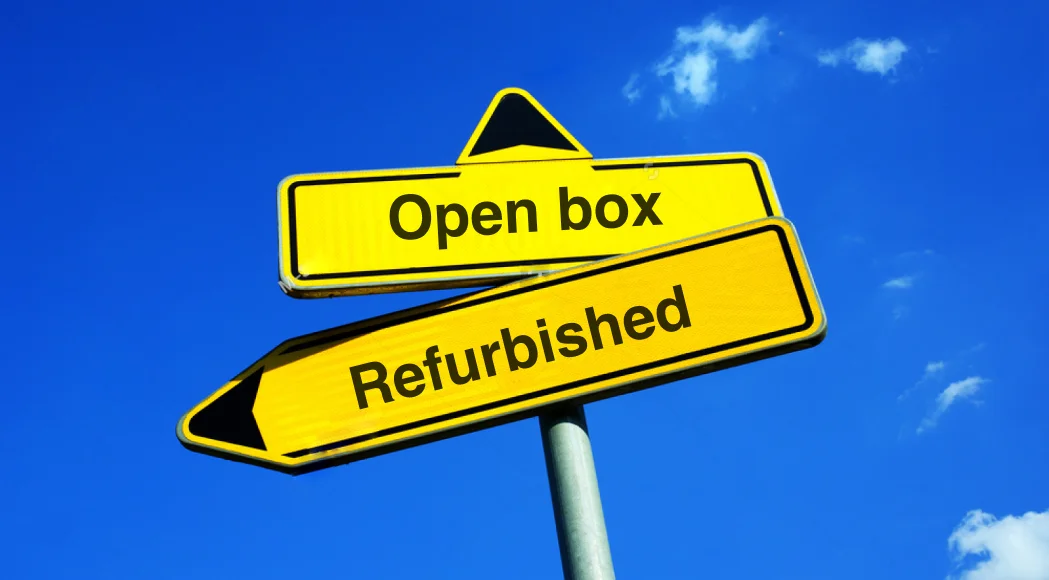 Used – Acceptable – The item is in working condition but visibly worn. There are scratches, chips, spots. There are clear signs of previous long-term use. In general, Acceptable is a category in which goods are usable but with significant defects. For example, a thermal mug with a hole or a tablet with inconspicuous wear is possible – there is no chance to predict.
The store assures that it does not sell unusable products and carefully checks them. A sticker or tape guarantees this with the word "Amazon inspected" directly on the product's packaging. But still, advise you not to play the lottery and choose things from the Very Good and Like New categories to add to your eBay dropshipping store.
Especially for Easync users, we have added a section to select these categories when adding listings.
We will pay special attention to the category Refurbished (renewed)
It included previously used items (turned on and didn't work; opened, turned on, changed their minds; broke on someday) and returned to Amazon. They fall into the "Amazon Renewed" section. After the product has fallen into the hands of its employees, it is qualitatively repaired, cleaned, eliminated defects, and put up for sale. The Renewed logo in the listing description speaks for itself. These are refurbished items. The name of the refurbished products will have the inscription – Certified Refurbished. Note that the Refurbished products can be returned to Amazon in the same way as a new one.
How do you know if an Amazon Open box listing is proper for you to add to your eBay dropshipping store?
To do this, study the information in the "Condition" column on the listing page. Then, for more information, click on the "Details" link, which is located next to the status column. Often these blocks are filled with different details so that the information may differ.
The difference between Refurbished (Renewed) and Used products is that Amazon employees take some responsibility for the renewed goods. They were repaired or upgraded and again hit the market with a good discount. Yes, their quality will be lower than new products, but the cost is much lower. Used goods are those goods that came to Amazon from buyers. Amazon does not manipulate such products but only evaluates their quality and assigns the appropriate subcategory.
eBay as well as Amazon vouchers for Refurbished items. The essence is the same, only the name differs. However, it is worth paying attention to the one engaged in the repair – the manufacturer or the seller. Often sellers indicate manufacturer refurbished (refurbished by the manufacturer), while the goods are repaired by the seller (seller refurbished).
Refurbished items are cheaper than new and unused items. Therefore, they are much more willing to buy, albeit with a bit of caution. Nevertheless, we are still inclined to believe that you should pay attention to the categories of goods described above when doing dropshipping from Amazon to eBay.
People love discounts, promotions, savings, and bargains. If your reputation as a seller on eBay is high enough, then buyers are more likely to buy non-new products from you. You, as a dropshipper, in turn, need to look for a supplier of goods on Amazon very carefully. Below we will discuss what signs you should be guided by when choosing products on Amazon.
What to choose: Open box or Refurbished items?
Many Amazon sellers claim that the Renewed and the Open box are identical products, and there is no difference between them. But it is not so because these items are not interchangeable. Renewed goods are usually broken or defective goods. Yes, they were put in order and repaired, checked. But not the fact that they will work properly. And Open box goods have never been broken. In most cases, nobody has ever used these items. That is, their quality is beyond question.
Buyers can get lucky with any goods. But as statistics show, Open boxes are more popular.
Before adding Amazon Open box products to your eBay store, pay attention to the following points.
A return policy. You need to be sure that your customers will return the goods if they wish. Amazon usually has no problem with returns. However, some items are non-returnable. It is also essential that the return is free. Sometimes Amazon only provides paid labels for returns. Take care of this in advance so as not to lose money.
A product warranty. Often Amazon gives a guarantee for Renewed or Used products. But there is also the reverse situation. Pay attention only to listings with a guarantee.
It would be ideal for clarifying the reason for the return. Ask your Amazon supplier for this information. It will tell you a lot about the condition of the item.
Study the product photos on the listing page as carefully as possible, especially for Used listings. So you will understand how much the product has worn out and whether there are significant external defects. If the photos on the site are not enough for you, contact the supplier and ask him to send you more high-quality product photos. It will help you and your potential buyers. And therefore, it will have a beneficial effect on your reputation as a seller.
Make sure that the product has all the necessary components and accessories, as well as an instruction manual. If an electronic version can often replace the instructions, you will have to supply the buyer with cables and similar parts at your expense. And this can reduce your profits.
Easync team has one more tip for you: focus on the item's value. Don't go for too significant discounts. It may raise the suspicion that the product is badly damaged. Often the discount is not worth the risk and lost money.
Of course, the buyer can return the goods, but this will most likely negatively affect your reputation as an eBay seller.
If at least one of the points listed above makes you uncertain, it is better not to take risks and not add the listing to your store. The lack of a return option may be a warning to you since the Amazon supplier may not be sure of the quality of the goods initially and therefore charged too low a value for him, compensating for the impossibility of a return.
If the same product is in Open-box and Used, choose Open box. It, though small, is a guarantee that the product has not been used.
The biggest reason to consider the open box option is cost. However, be sure to check out this discount before purchasing. There is always some risk of receiving a damaged item, so if the discount is not great (or there is no return policy), you might want to reconsider. On the other hand, since the products can be brand new, they can be a great buy – and as long as the return policy is in place, there's not a lot of risks when buying in an Open box.
Open box products can bring your customers a discount of up to 20% and a good profit. As we said earlier, the most popular products in this category are electronics and home appliances. Their cost is rather considerable, which means that the percentage of your margin will be significant.