Top 10 best dropshipping beauty products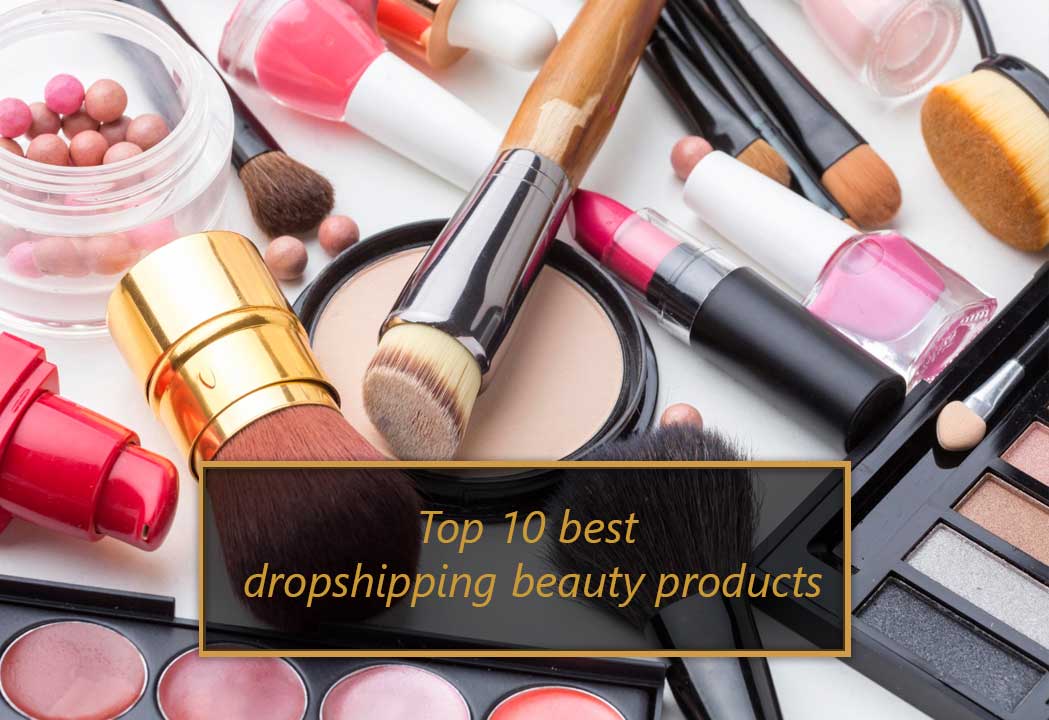 If you want to join the beauty industry as a dropshipper, you come to the right place. Here, you can find a guide for beginners, marketable dropshipping beauty products with Easync.
Let's face it, 2022 was a crazy year. And our beauty routines, like most other routines, were completely upended as a result. Nail and hair salons closed, testing samples at a beauty counter suddenly seemed unsafe, and a day at the spa just wasn't happening.
So people got creative, and started ordering products online to do their own nails, facials, and hair color at home. Which, if you're an eCommerce entrepreneur, should signal a potential BIG opportunity.
Keep reading to find out which beauty products will earn you the most profit in 2023 This allows you to build a dedicated niche store or find some hot sellers to add to your general store. Together with Easync suppliers, you will be able to find your next bestseller very easily.
Top 10 Profitable Dropshipping Beauty Products
1.Hot-air Hair Dryer Brush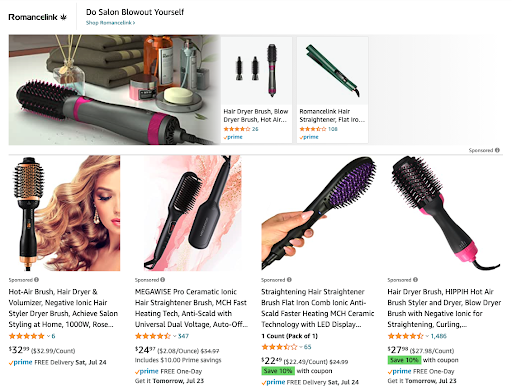 Hair is ostensibly the most significant piece of your look. And to visit a salon every day is unrealistic.
Hair dryer brush becomes a solution for people who want to style hair at home. Selling hair brushes with hot air has been a trend on dropshipping beauty products.
To dropship such a product, it is necessary to know what a good hair dryer brush is.But, since it cuts back on heat exposure, they are less damaging to hair while creating a salon-worthy blowout in the comfort of your own home.
2.Face Rollers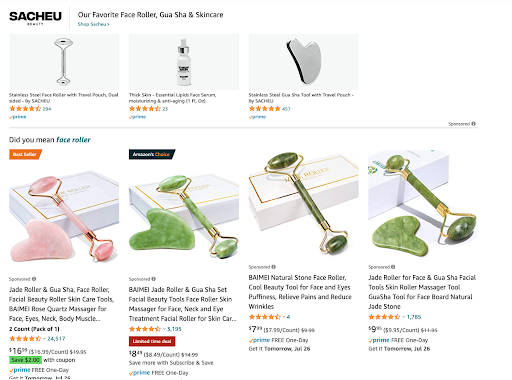 Choosing right and high quality products is critical. Face rollers are quite popular in Asian beauty, but they have not quite made their way over into western beauty yet.
Jade and marble face rollers are excellent items to sell because they look quite expensive, these skin care products are visually quite beautiful products. It would be great to market the holistic benefits of using a face roller and there is quite the price range, so a nice profit margin is to be expected.
3.All Day Waterproof Mascara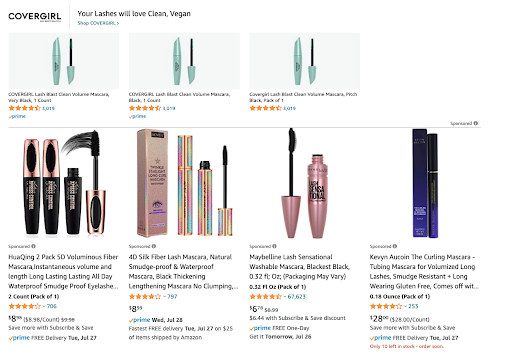 Dropshipping cosmetics is a first thought that appears in many Shopify store owners' minds.The reason for that is because cosmetics is an evergreen market. Mascara, as one of the necessities of daily makeup items, is used to lengthening and thickening eyelashes.There are various types of mascara, such as washable and waterproof.
Winter or Summer makes people consider more when choosing cosmetics. Rain and sweat are inevitable during the season. People tend to use durable and high quality products to keep their makeup clean. Thus, waterproof is an attractive selling point. Waterproof mascara has a lower water content in its materials, which enables it to withstand tears, rain, and sweat. It meets the needs of customers who want to maintain make-ups.
4.Makeup Brush Cleaner
Makeup brush cleaners are neat gadgets that are a higher tech version of the more common way to clean brushes – which is manually with a brush cleaner mat. This item can easily be targeted to a female audience who is interested in makeup and cosmetics.
The solution gets deep into the bristles and fibers of your makeup brushes and beauty sponges to remove everything from makeup to accumulated dirt, oil, and dead skin cells.
This item can be the best beauty products to dropship as it is still quite a new product that not many people use yet.
5.Gel Nail Polish Kit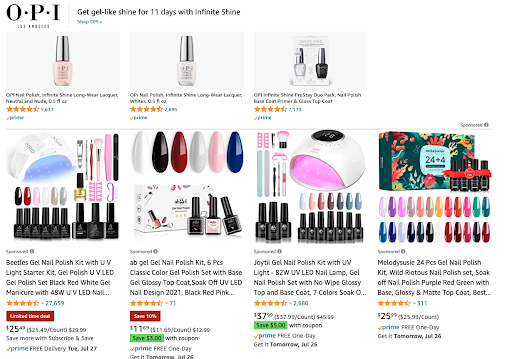 The kink of dropshipping beauty products is Gel Nail Polish Kid, It's not recent that nails have become a part of fashion. Many women get this fever. No wonder why they are so enthusiastic about it. The exquisite patterns make nail art. It's like magic at the fingertips.
Since COVID but even before the pandemic, more and more ladies have been doing their nails at home. Whether due to social distancing, lockdowns, or just wanting to save money on going to the salon, these are a huge hit!
Various kits include a variety of different products that allows customers to have interesting manicures. The sales of nail lamps grow remarkably along with the trend. Selling similar nail products is a nice try.
6.Multipurpose Exfoliating Facial Razor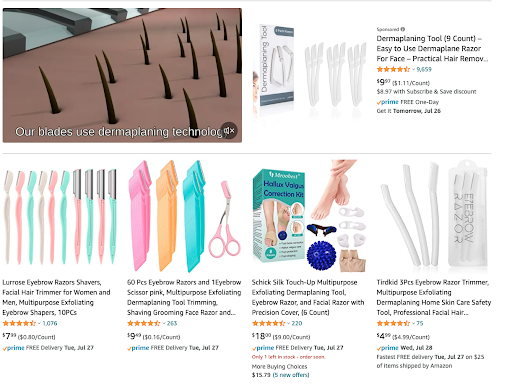 We're continuing with our list of dropshipping beauty products and now Facial Razor:
Not only do men shave faces, but women do it as well. And it's more usual than you think. Some women prefer facial shaving to smooth out their skin for better make up. The demand makes facial razors a big in the skin care products market.
A facial razor can be used in lip hair, eyebrow, and hair on the temples. To shave the face effectively, choosing right and high quality products is critical. Straight-edge razors have a good performance in removing peach fuzz and dead skin cells. If you want to drop ship facial razor, it will be helpful to consider the features.
7.Scalp Massager Shampoo Brush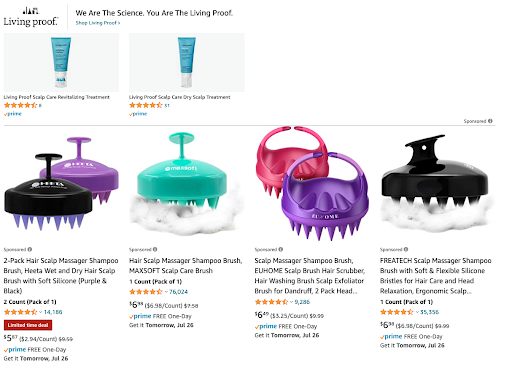 One of the best beauty products to dropship is Scalp Massager. The word 'massager' is easy to think of as feelings of relaxation and comfort. Related health and beauty products will get people's attention, so will the scalp shampoo brush. There are a lot of benefits to having a scalp massage. It can help the blood circulation of the head, deep cleaning of dirt, and release the pressure.
Many shampoo brushes are rounded and with soft silicone teeth. The shape of this unique product is suitable for all hair types and scalps. People can use shampoo and create more foams.
Dropshipping such a beauty product is a good idea. It is a frequently used item with lots of good user experience. You can display customer reviews in your Shopify, eBay, Wikimart store and arouse the desire to buy.
8.Oral Hygiene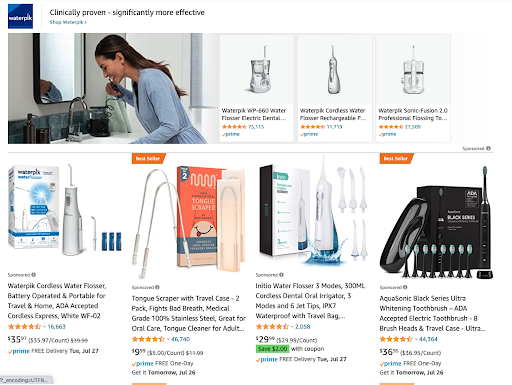 Did you realize that issues in your mouth can influence your general health? To get your mouth far from undesirable oral microscopic organisms, utilize an oscillating brush that will viably and give you widespread oral care. Grin is significant.
Oral Hygiene is also on our list of dropshipping beauty products. Not just it causes us to feel better, it likewise discloses to us a ton about people hygiene. Use brightening strips, which will make your grin significantly more splendid and more extensive.
To accomplish the last objective without utilizing any peroxide, take a stab at utilizing initiated charcoal, ready to evacuate any stains left on your teeth and make them progressively sparkling.
9.Magnetic Strip Lashes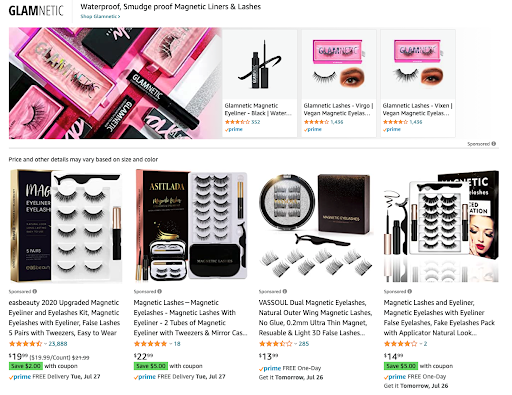 Long, beautiful eyelashes have been in style since the beginning of time. Strip lashes are a quick and easy way to get that 'pop' of dramatic effect from Dropshipping cosmetics. Additionally, you can easily sell many styles of lashes too, and offer bundles to raise average order value.
These are great because they eliminate the use of harsh chemicals near the eyes and stay on much better, and don't require any additional attention once one, like applying glue a few hours into the wear.
10.Clean Skincare Set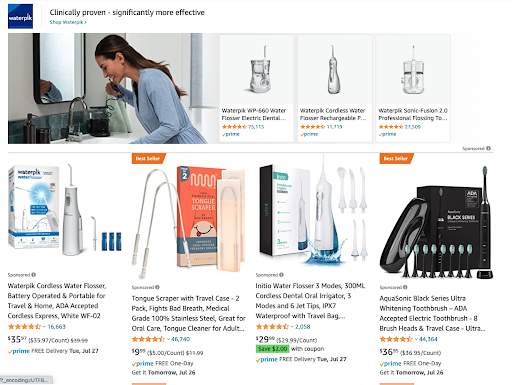 For the final product is Clean Skincare Set great dropshipping skin care products
The current dropshipping beauty trend is for clean and simple skincare products with a short list of recognizable ingredients. These products offer less chance of an adverse reaction, and tend to be more eco-friendly to boot.
Skincare continues to perform well and value ingredient list transparency is growing in popularity. Customers care about what chemicals might be lurking in the beauty products they use.
Which Beauty Products Not To Sell
When you sell beauty products, remember one thing: just because it's sold on a shelf, doesn't make it safe. There is some products you should stay away :
Big Brands
Fragrances
Methylisothiazolinone
Vitamins
Chemical Sunscreen
Creams
Liquids
Lubricants
Most likely one of the big brands will report about your store. It's better to not risk your business and get account suspension.
Also, they are potent products that can cause allergic reactions or other harmful effects.
Work smart and carefully check your beauty items when you list them.
Easync Product ID Grab Tool for Drop Shipping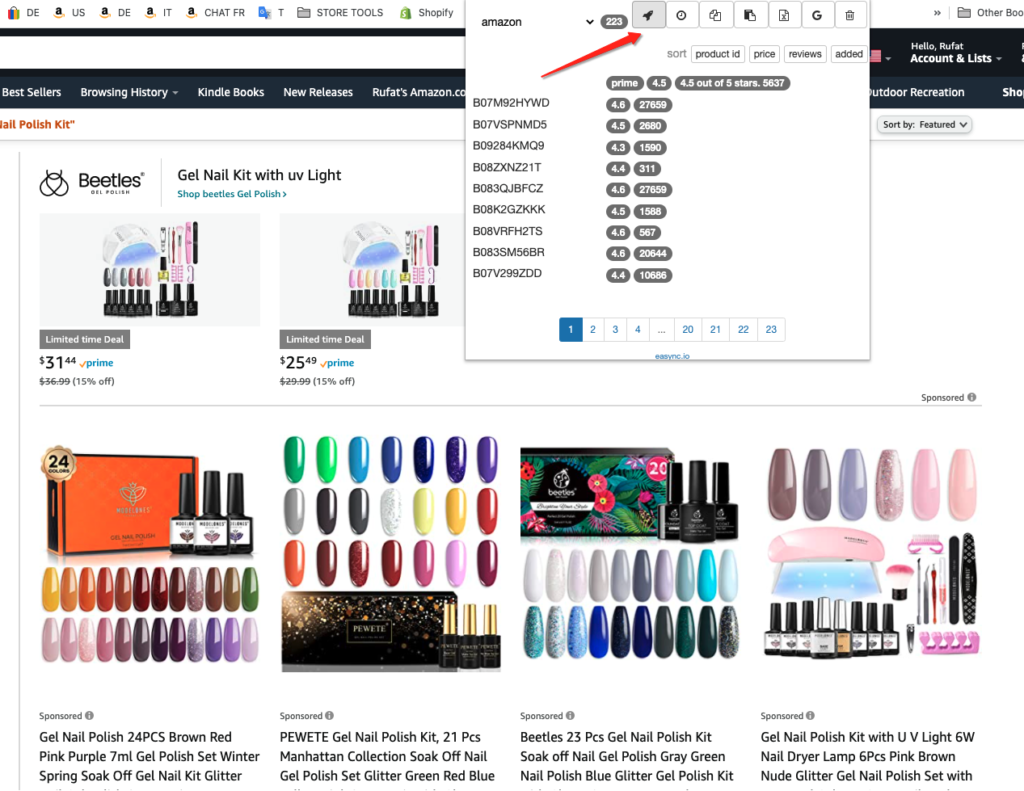 Our main goal in Easync is making your "Life Easier" and upgrading your dropshipping experience.
Using Easync Product ID Grab tool (Chrome Extension) can Save hours on manual work and your daily tasks.
You can import Single list, Buk list or Variation.By adding our Eaysnc extension to your browser, you can add up to thousands of products to your dropshipping store in just a few clicks.
After you install the Easync extension, go to your Dropshipping supplier Browse through products, and once you're ready, click on the "Rocket" icon and Easync will automatically grab all the featured items.
You can save it as a CSV file, or go directly to Easync price monitor and import all your lists.