Best selling halloween products to dropship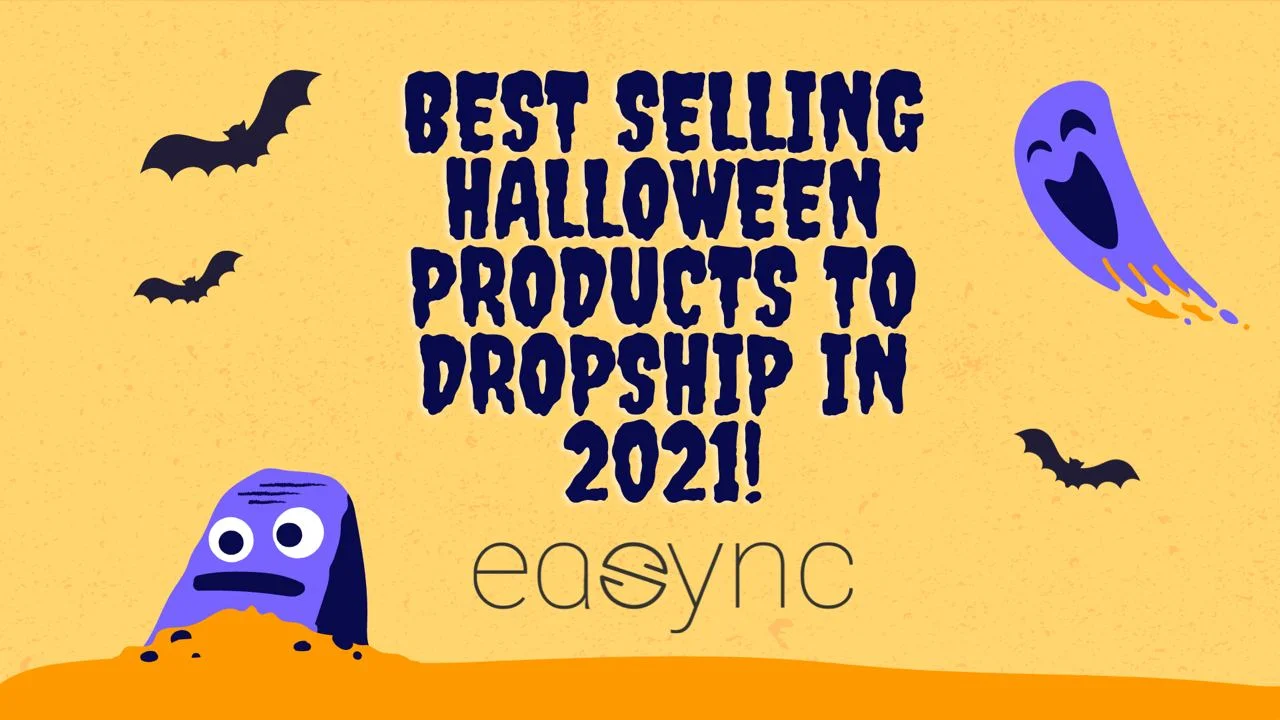 It's that time of the year again, Halloween! This spooky article will give you great Halloween product examples that you could sell in your online store.
Halloween is a holiday that is celebrated each year on October 31st. Isn't only about the fun, spooky decorations, costumes, and pumpkin carving. Halloween is also one of the most profitable holidays of the year and a great opportunity to raise your sales on your dropshipping store.
How do you decide which Halloween dropshipping products to sell?
Keep reading the article for the best dropshipping products for Halloween & Q4 that we think they will blow up in the season. Let's start!
In the 2020 holiday season retail ecommerce revenues totaled upwards of 190.47 billion U.S. dollars. And ecommerce holiday sales have grown steadily year-over-year, with continued growth projected into the foreseeable future.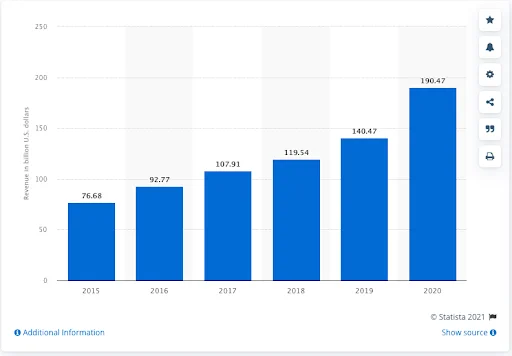 We've found almost all of these Halloween product examples with the Easync finder product research tool. Feel free to use this list as an inspiration, or even try to sell one of these products yourself. If you do, always remember to try to be unique and don't just copy the product photos or descriptions from another online store.
Halloween Costumes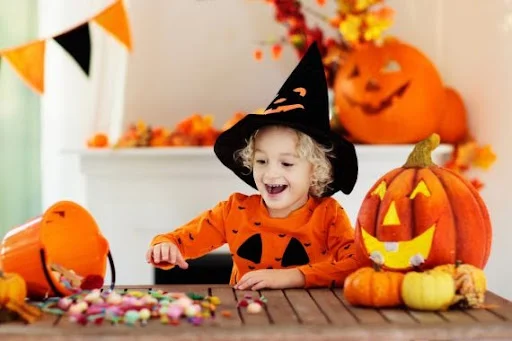 Halloween costumes are always the first thing coming to mind. They are a big part of the Halloween holiday, Halloween costumes items cover all the ages and can be spooky, funny, creative, heroic, or actually anything. And they're an actual trend. Our suggestion is to sell all the sizes, to have something for everyone, women, men, kids and toddlers. And even pets. They are all good niches.From superhero costumes to memes scary,funny spooky decorations.
If you look at Google Trends, Halloween costumes have 100% peak interest during the period of October 22-28 last year.
Halloween costumes tradition has been there a long time ago and never gets old. Finding unique costumes is a must have on your eBay store!
Halloween Party Masks
A mask is an integral part of any costume. They complement the image and create mystery. Halloween is one of the favorite holidays of children and adults. Children dress up and visit neighbors and acquaintances, showing off their costumes. Many masks are so unusual and colorful that they can even be used on their own, without a costume. Masks are the second most popular product after costumes and are profitable for sellers. Masks are bought more often and in larger quantities than suits due to their lower cost. Choose masks to sell on Halloween celebrations and get the most out of your profit!
Decoration
Finally, the third most popular item on Halloween days is decor. It's hard to imagine a home without a traditional pumpkin lantern! Various decorations in the form of bats, cobwebs and ghosts are also popular. The process of decorating a house for Halloween is a favorite pastime for adults and children. Many people prefer to do the decor with their own hands. Therefore, you can sell both ready-made decorations and materials for their creation.
Cosmetics
Masks and costumes are a ready-made design solution. But many people want to come up with their own unique style for Halloween. The best solution for this is makeup. During the holiday, everyone wants to feel like a professional artist and create a unique image for themselves or their child. Therefore, make-up kits are very popular in the period of preparation for Halloween. You can add different makeup sets to your store: water-based or oil-based, with a different number of colors, with a set of brushes, sequins and rhinestones. All kinds of kits will be very popular!
Halloween Trick-Or-Treating Bags and bowls
The favorite pastime of children on Halloween is to visit and collect candy. Each child wants to collect more treats. This requires a roomy bag. It is also important that the bag fits the image of the child. Manufacturers offer a large selection of Halloween bags. Buyers can choose a bag that matches the suit or mask, as well as matching colors and sizes. In addition to bags you can also use candy bowls. They can be used by both people collecting candy and those who want to leave a treat for guests outside.